Five ways we make our customers' lives easy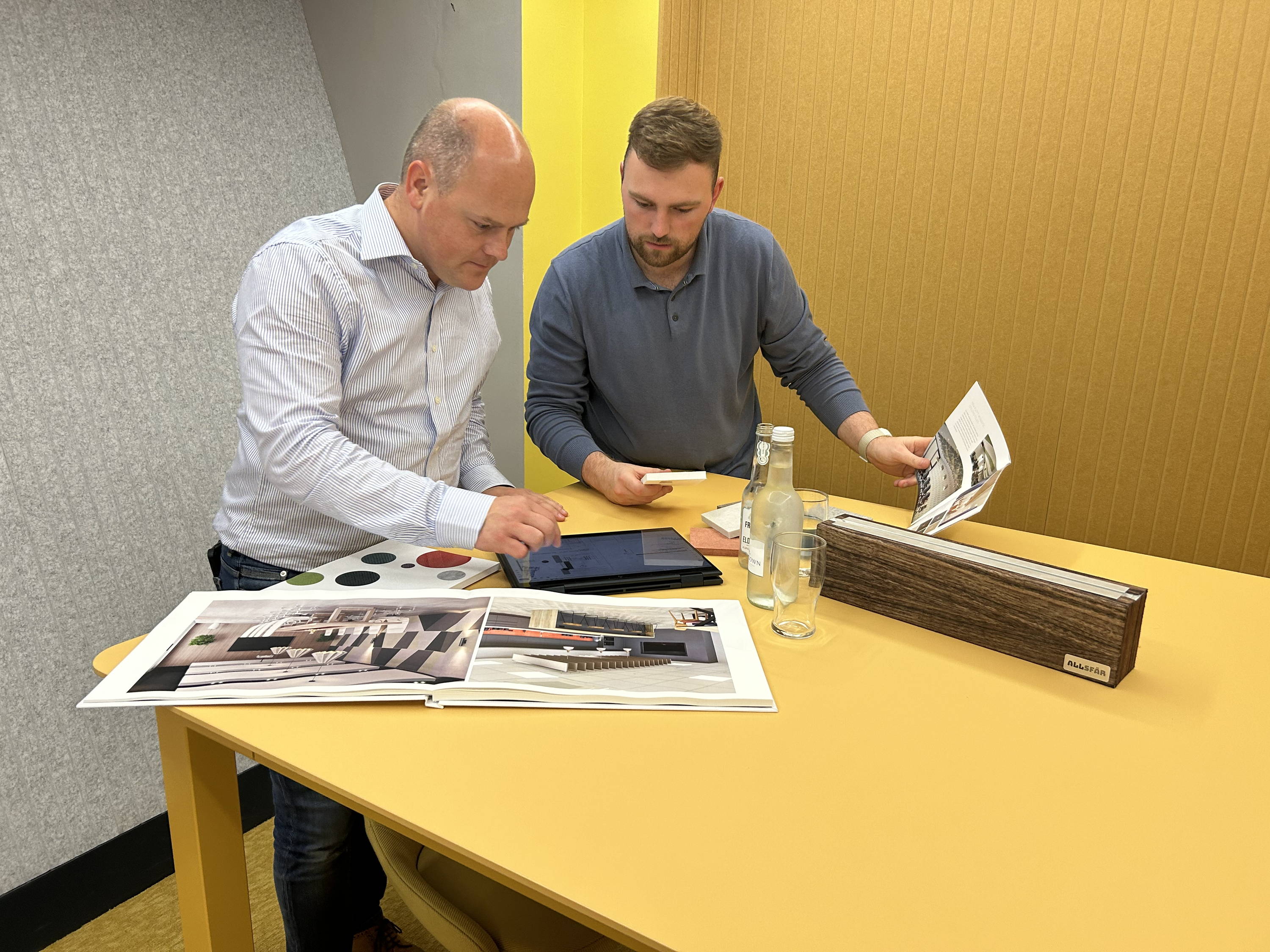 Making life as easy as possible for our customers is one of our top priorities. Although customers come to us for our exciting, well-designed, sustainable acoustic products, they also value a smooth sales journey; from product sourcing and ordering to delivery.
We've put a great deal of thought into customer service and here's five ways we do our best to keep things simple for our customers.
1. Our website is built for sourcing not sales
Our customers are mainly architects, interior designers, fit-out experts, contractors and furniture wholesalers, so we have created our website with you in mind. We flag up new products and designs but our site is also  a comprehensive resource for researching our wide range of ceiling, wall, furniture and lighting products. You'll find our vast array of colours and prints, technical information and our sustainability credentials all in one place.
2. We like to talk
While our website offers a great deal of information, nothing beats a two-way conversation. And there are so many ways to get in touch. Call, email or webchat, meet us on Teams or face to face. We can come to you, or you might want to drop into our Clerkenwell Showroom to view our products and samples and chat over coffee.
3. We provide advice as well as products
Our sales representatives are well-informed about acoustic solutions as well as knowledgeable about our full product range. So if you're not totally sure what to choose, they are able to make alternative suggestions. Before you commit to an order our teamcan answer technical questions and discuss any sustainability requirementsso that you are fully equipped make a decision.
4. We deliver with care
Once you've ordered, we will raise any queries around delivery times and unloading. We want our products to arrive in pristine condition so we are careful about packaging. All our boxes are made from recycled cardboard to fit your order requirements and we use offcuts and eco-friendly bubble air packaging to keep your products safe and snug.
5. After sales support
If you need help after your AllSfär products have been delivered, we're here to support. Our team can answer technical questions about the product and work with your contractors around installation. If necessary we can come and install the products ourselves.
Read more about our company culture on our blog page
---