We are a brand born from a 50-year heritage of creating inspirational working and learning environments. We've combined our life-long passion for design together with our experience and knowledge to create AllSfär, a brand with a clear mission dedicated to creating innovative, design-led products that improve comfort, provide for different personality and task styles and promote wellbeing to make people feel better.
Having spent over ten years designing educational spaces, our founder Morgan was itching for a new challenge and was keen to expand his passion for design to commercial interiors. Morgan has always had an interest in creating products that are suited to people's specific needs and having struggled at school with Dyslexia, Morgan understands first-hand the difficulty in having a 'one-size fits all' approach to learning and workplace environments.
What's in a name?
Our name is a combination of two words, All from the English language and Sfär from Swedish meaning sphere. AllSfär encapsulates our approach to product and space design – designing products that work in many spheres and at many levels.
We work with architects, designers and specifiers transforming spaces into inspirational places where people thrive – making places from spaces.
Our approach to design and the environment
Nurturing home-grown talent is important to us and we are passionate about promoting British design and manufacturing. Our own in-house team is supported by like-minded creative partners meaning we can deliver innovative products that are designed and made in the UK.
As well as nurturing UK talent we also want to make products that have a minimal impact on our planet, that are sustainable and don't end up in landfill. We strive to ensure our products are made from recycled materials and that can themselves be recycled and upcycled. Our aim is to always minimise the potential for waste and achieve a circular economy for our products.
In their own words….the team behind AllSfär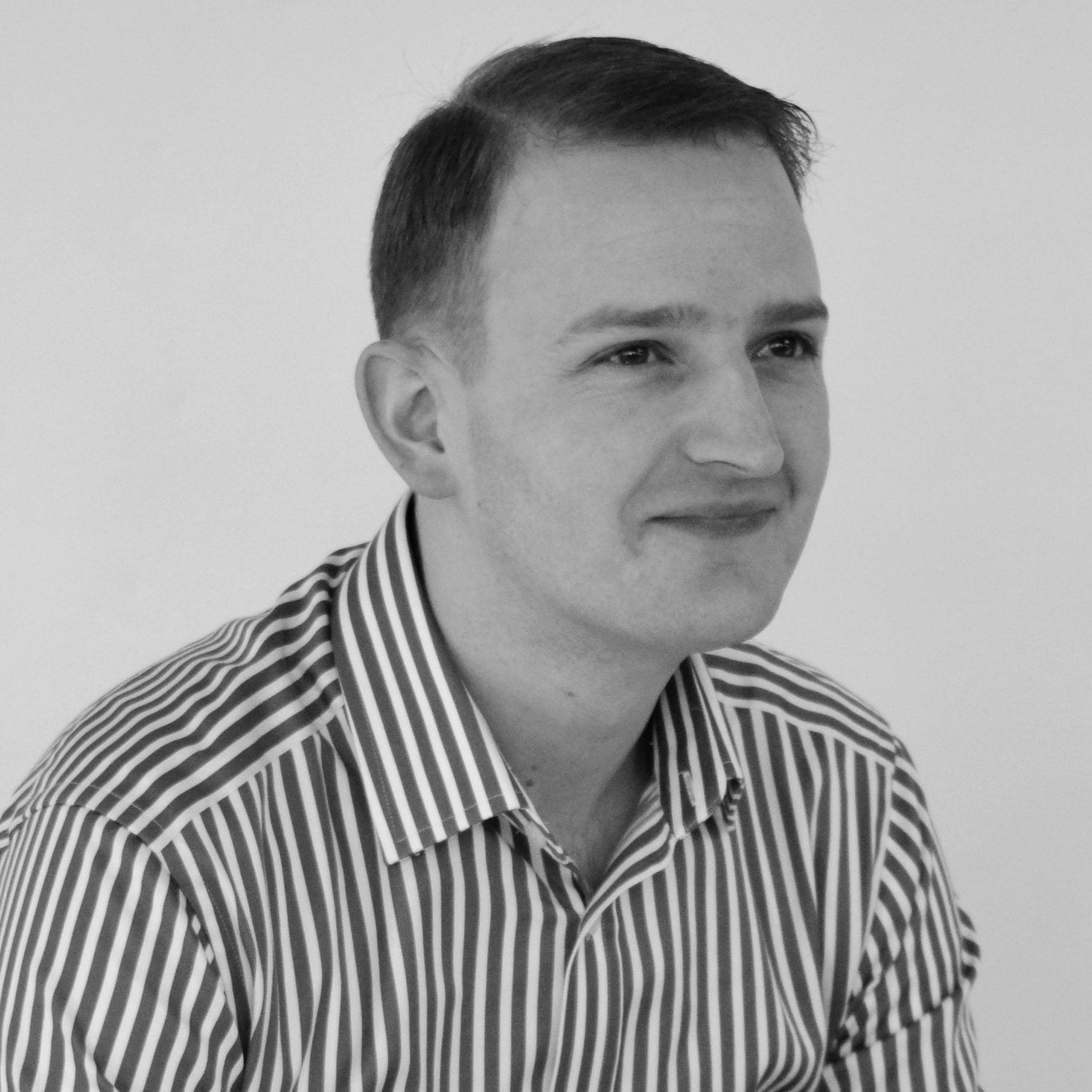 "I had a challenging start to school struggling with dyslexia, but overcame with the help of some one-to-one tuition raising from more or less the bottom of the class at the beginning to above average at the end of high school and then went on to complete an Advanced Business Management Course. Dyslexia definitely does have some benefits, we tend to think in a bit of a different way which helps creative and out of the box thinking, which is probably why AllSfär products are so unique.
After finishing my education I joined the family business, which was by no means the easy option! Working in a family business means you generally get involved in a bit of everything from making the tea, to board meetings. I have worked in a number of different roles including on the factory floor, telemarketing, marketing, F2F sales, delivery driver, designer and more. I have both been an employee and employer.
Outside of work I love being with my two lively young daughters and doing something nice for them (but sometimes you can have too much and you need a break!). I enjoy walking and hiking in the Chilterns, Wales, Derbyshire and Dorset. I always enjoy making things, making a solid Maple shoe rack and Ash coffee table at school. I have regularly been asked to help friends on their home projects putting my hands to bricklaying, joinery, electrics, plumbing, tiling, in fact most practical projects. I particularly enjoy 'chippy' work. I also enjoy the odd tipple or two of Malt Whiskey.
What does it mean to be part of the AllSfär team?
I have always enjoyed creating things and I have always felt passionate about commercial interiors and founding AllSfär has really allowed me to bring some creativity to sound absorption within commercial environments.
Greatest achievement (professional or personal)
Starting a business including developing a number of unique products.
"I really enjoyed the practical subjects at secondary school, especially technical drawing and wood/metal work and went on to college and studied Business and Finance. Then I went on to travel the world for two and half years which was an amazing education in itself as I met amazing people, got into interesting situations and ate some fantastic food! Whilst backpacking 25 years ago I had some interesting roles experiences pickling gherkins and olives on a Kibbutz in Israel, picking asparagus and corn on the cobs at sunrise in Australia and serving drinks in a Michael Jackson bar in Cyprus! All good fun and character building!
I've worked as an office furniture fitter, project managed installations for over 10 years and am now a project consultant helping designers, architects and dealers to get the best acoustic solutions for their projects.
I Love fresh air – so coastal or country walks with my wife and 9-year-old Tibetan Terrier are great. I also enjoy good food and a country pub especially with friends and family. Have a soft spot for spicy Thai food and try to get to the Land of Smiles as much as possible."
What does it mean to be part of the AllSfär team?
"It's a fantastic opportunity to work with great people and innovative, good looking, practical acoustic products that really make a difference to people's workspace and wellbeing. It's a pleasure to be part of the AllSfär team!"
Greatest achievement (professional or personal)
"I have to say meeting my soul mate by pure luck at college aged 17 and still being happy together 30 years later – I hope she reads this!"
Chris Farmer – Project Consultant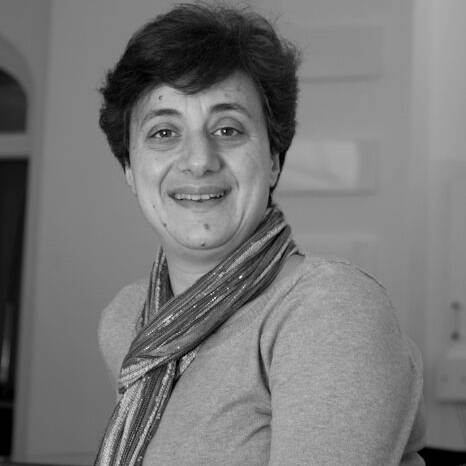 Chris Michaeloudis – Head of Marketing
"I spent the first four years of my life in Cyprus, where I was born and one of my most vivid childhood memories is my first day at school in the UK not speaking any English – it was daunting and very strange but I was soon making friends and learning the language and now more than 45 years later I sometimes struggle with my Greek!
It wasn't until I got to High School and had a really inspirational art teacher that I discovered I enjoyed being creative and was one of the few girls in my school to take Graphic Design O Level (yes, I'm that old). I also developed a life-long love of photography and one of my earliest jobs was working in a photographic studio in Soho in the 80s and I've got a few stories to tell from that time….but not here!
After my degree in Design Management I was thrilled to get a place at Central St Martins to do a part-time MA in Design Studies, which I managed to combine with working full-time, getting married, buying a house and having my first baby girl. Since then, I've had a varied marketing career working in many sectors but mainly focusing on the creative industries and have also gone on to have twin girls who are now 22 and teaching me loads.
Greatest achievement(personal or professional)
Bringing up three strong, independent young women and managing to sustain a creative career for myself.
What it feels like to be part of the AllSfär team?
In short, it's great. I'm so happy to be working for a company that values creativity and trying new things and immensely proud of developing a strong, new brand from scratch.
After a few short decades it's ironic to be back in Watford heart lands where I was born, brought up, educated - but a great opportunity at AllSfär beckons me, with the potential (and challenges) I hunger for - a young but growingly successful company!
Following success in achieving some pleasing GCSE grades I went on to study Business Studies, Science, and Accounting at College gaining a wide initial grasp of business principles.
Alongside this, with a broad family background of practical skills and qualifications I opted to follow the engineering field, training as a multi-discipline welder before specialising in Alloy TIG welding and going on to qualify as a British standard coded welder at The Welding Institute, Cambridge.
From working up through the family business, I've worked as employer and employee across all business areas but have remained in companies serving the Construction Sector.
A well-planned direction, a vibrant humorous team, continuous learning and coaching and hardworking focus in an agile working environment makes it a good day for me.
The rest of the time I'm never happier than enjoying the great outdoors with family, whether it's travelling the world, exploring the Great British Isles or relaxing in the garden with BBQ tongs and wine (red) glass in hand, soaking up the sun, and enjoying Great Food and friends! – "Work hard, Play hard, Stay happy",
What does it mean to be part of the AllSfär team?
Love it, never a dull moment!
Greatest achievement (professional or personal)
Extracting myself out of quicksand when I was sunk waist-deep only meters from a rapidly incoming tide! (If you don't think this is an achievement you've never been in quick sand!)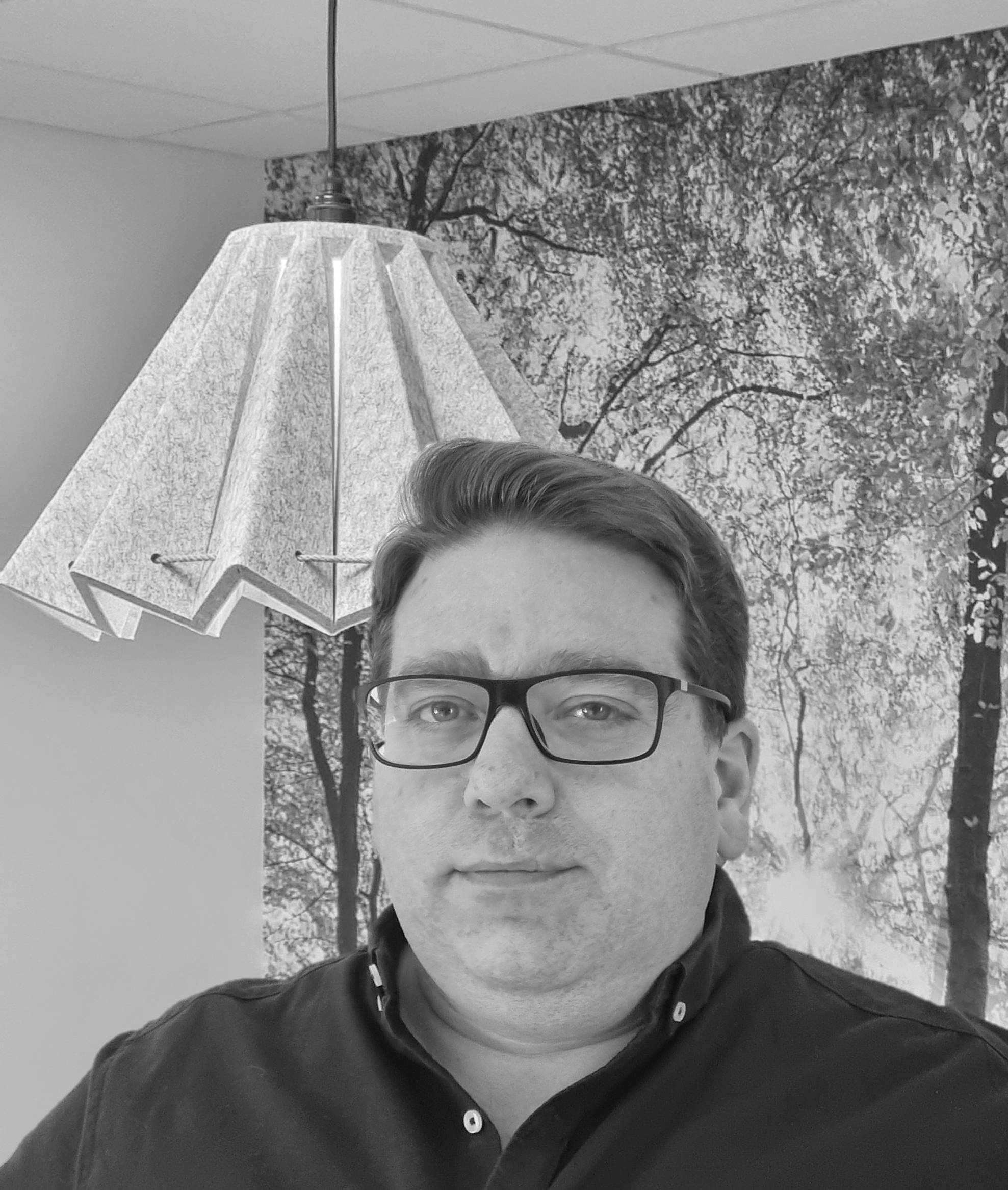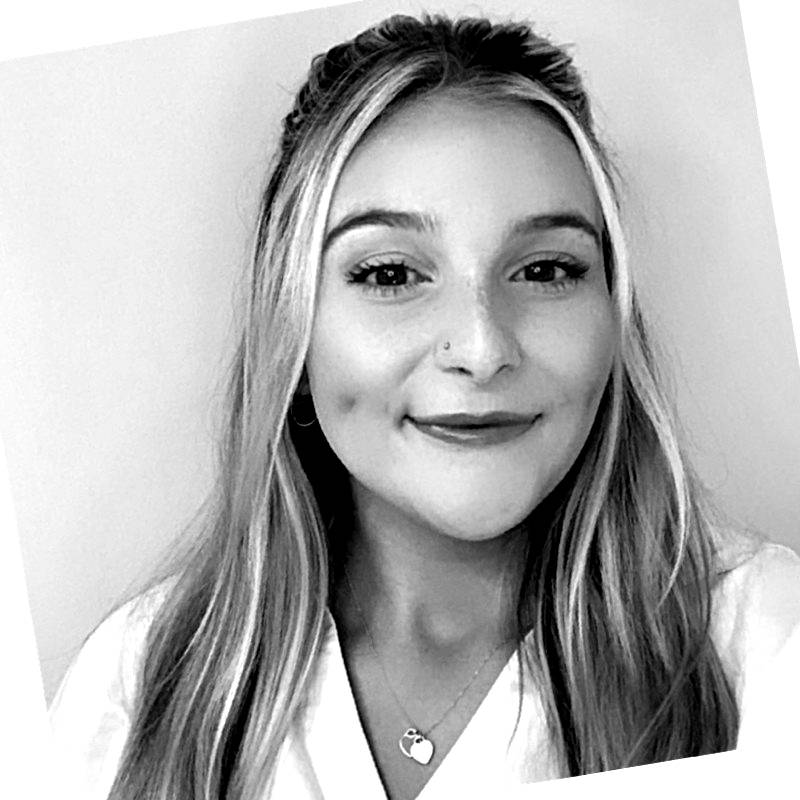 How has your start/experience helped you get to this point?
Throughout my school life I was keen to learn more about design, engineering, and production, with vast family history in the design and engineering industry. While at school I focused on my design and production skills, spending a lot of time in the workshop, at school and at home, turning my hand to any new wood or metal work projects and assisting my teachers with the younger years in my free lessons. From this, I assisted my teachers in starting up aworkshop club specifically for girls, to try and promote the industry and push for more girls to get involved!
After successfully completing my A levels in Product Design Engineering, Business Studies and Travel and Tourism, I went on to study Product Design Engineering BA (Hons) at Bournemouth University, where I gained a lot more experience in technical drawing and stages of manufacture. However due to Covid, I felt I wasn't meeting my full academic potential, so decided to leave University and head for industry instead… where I found myself in car sales- from here I decided to get back into an industry I'm truly passionate about.
Outside of work, you can find me in a pub garden, on a Dorset beach, or relaxing in the garden with a nice G&T in hand. I am a keen swimmer and love spending time outdoors, a nice long walk with my dogs and family is one of my favourite things to do... especially as we have to walk past the pub to get home!
What does it mean to be part of the AllSfär team?
Working at Allsfar is an incredible opportunity, with my enthusiasm to learn and discover new design possibilities, along with bagging some nice sales; I believe is a perfect combination for innovative thinking.
Greatest achievement (professional or personal)
Becoming a strong independent woman, making a positive impact on my younger peers, and pushing through within an industry where we need more girls!!
From a young age, I have always had a passion for design and technology, spending much of my free time creating and building things. To further pursue this passion, I earned a Master's degree in Mechanical Engineering, where I designed drones to fly on Mars and built experimental self-landing rockets. During my studies, I also founded multiple small businesses to fund my hobbies from wood carving to leatherworking. I even developed my own startup creating digital necklaces which allowed me to gain invaluable entrepreneurial and business skills and experience.
In my spare time you'll either find me bouldering, skating or designing and building anything and everything.
Greatest achievement
My greatest achievement thus far has been successfully pitching my own start-up idea to a panel of investors allowing me to develop a finished product and brand from scratch.
What does it mean to be part of the AllSfär team?
It is very exciting being a part of a relatively young company with so much potential and innovative ideas for the future. I can't wait to see how the company grows and how we can continue to push the boundaries of what's possible.