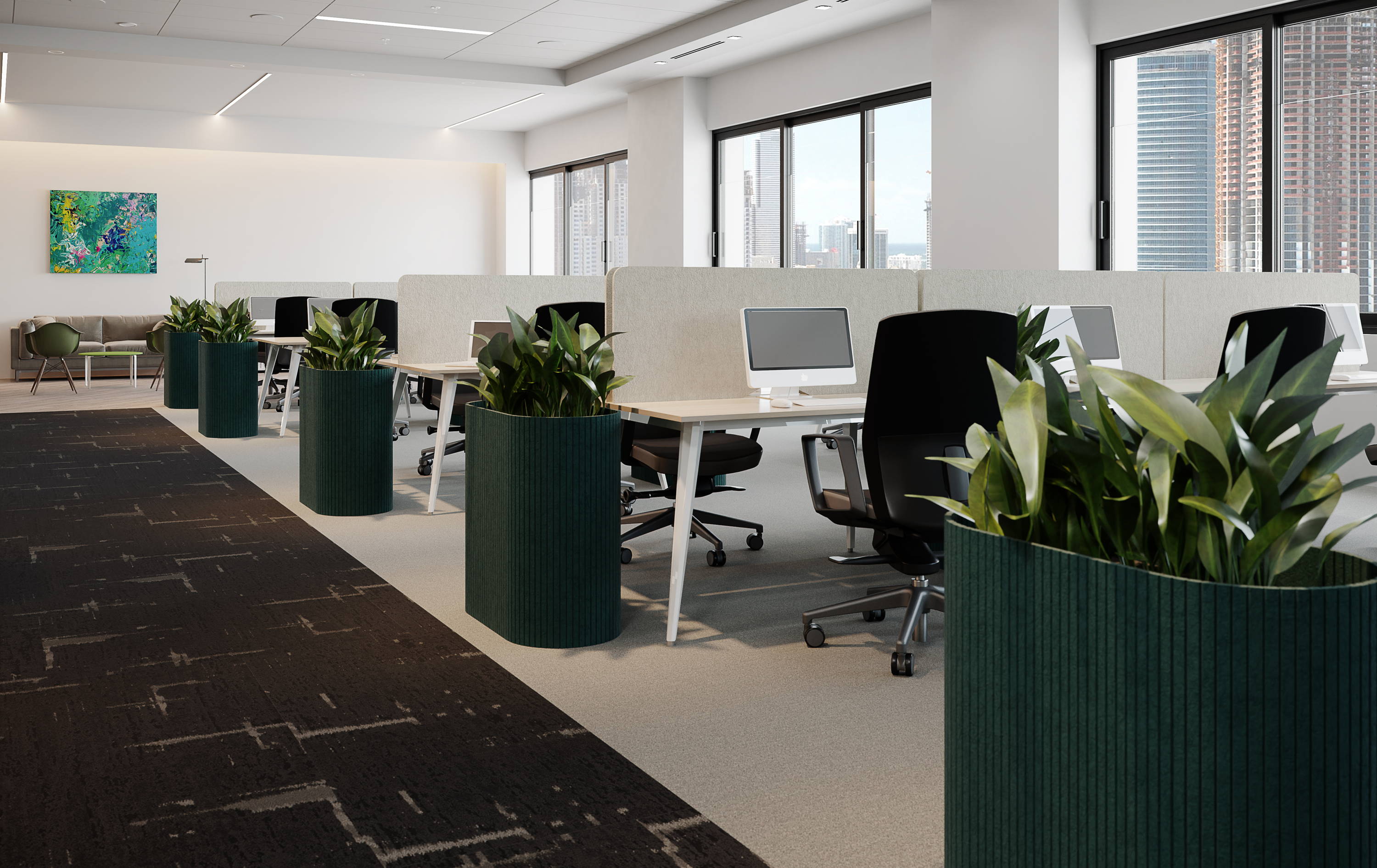 Blom is the latest acoustic product to join our product range.
Continuing our mission to create innovative products that combine acoustic properties with design aesthetics, we designed Blom, our acoustic planter.
Made from our Öra PET acoustic felt, Blom is available in a range of 26 vibrant, nature-inspired colours and a variety of sizes, making it easy for interior designers and specifiers to introduce biophilic design elements to commercial interiors.
Blom can be used in large and small areas to divide spaces in open-plan offices, create interest in foyers and reception areas and help to connect the built environment with nature, improving acoustics and wellbeing.
But Blom is an acoustics planter with a difference. Due to its unique design, Blom allows us to use the waste and off-cuts from our production within the stand itself, increasing it's acoustic capabilities and reducing waste at the same time.
Features
Available in 12mm thickness
Can accommodate either living or artificial plants – the choice is yours*
Made from at least 60% recycled PET
Not affected by moisture, mould or mildew
No formaldehyde binders and low VOCs
Unique design allowing waste to be re-used
Innovative way to introduce biophilic design and connect to nature
Available in a range of 26 colours making it easy to match client/scheme colour palette
Creative way to manage acoustics, create calm and promote wellbeing
* Blom is supplied as a planter only and is suitable for dry plants. Live plants require a waterproof lining supplied by your plant supplier.
Get in touch to request a product sample pack and to find out more about our acoustic products
Thanks, we will be back to you soon!
This field is required
This field is required
This field is required
This field is required