CDW, your top ten questions answered.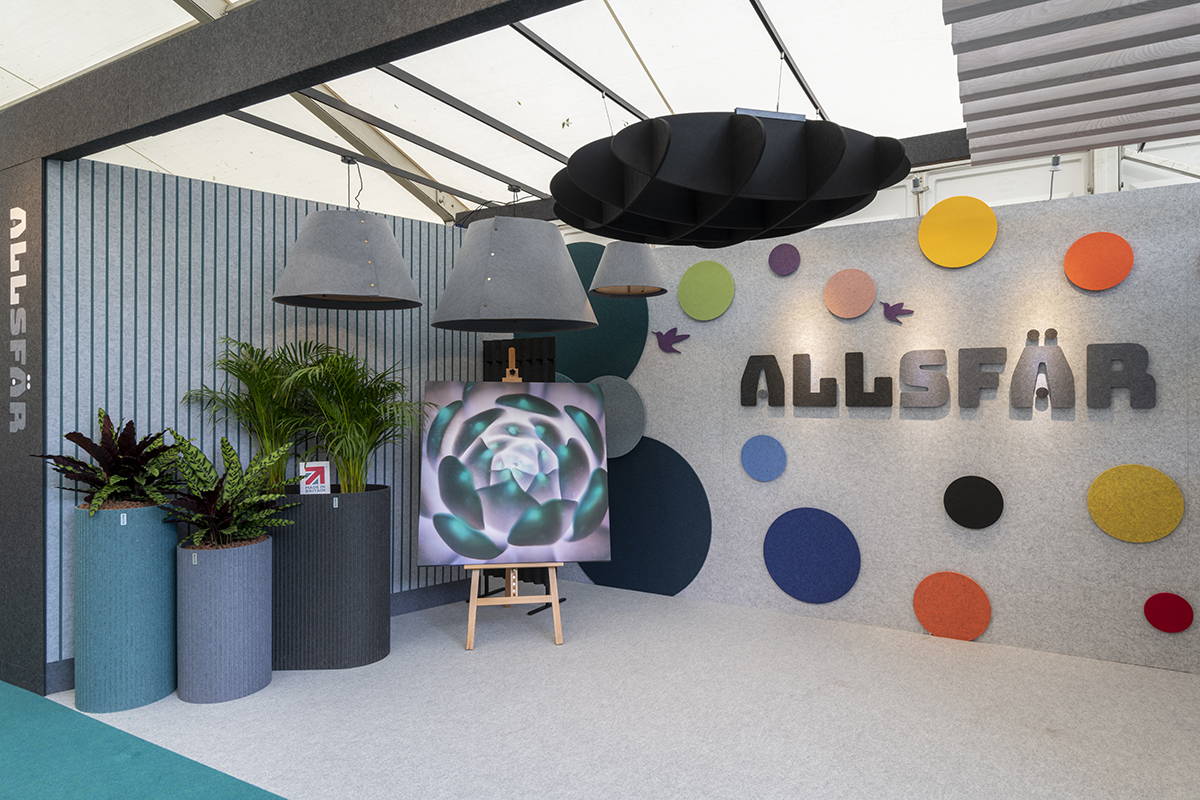 It was so good to see so many of you at Clerkenwell Design Show last month. The show was a huge success for us and we were blown away by the interest in our products and acoustics in general. For those of you who couldn't visit us at CDW this year, and for those of you that did but would like more information, we have listed the top questions we were asked about our company and products.
If you would like a sample pack, catalogue or a meeting with us to discuss how best to manage acoustics in your projects, please drop us an email at hello@allsfar.com – we'd love to help!
Your Top Ten CDW2022 Questions Answered
    1. Where are you based?
We are a UK business with offices, warehouse and factory in Watford. All our products have Made In Britain accreditation and are all designed and made in the UK. If you'd like to see us in action, we welcome visitors to come and see us, so please do get in touch.
Are these products all acoustic?
All our products are made from at least 60% recycled PET, which has great acoustic properties and helps to absorb and manage reverberation within a variety of spaces including offices, restaurants, schools, hospitals and residential settings. Our products have been independently tested and have been awarded Quiet Mark accreditation, meaning they are one of the quietest products on the market.
We have chosen to focus on creating products that combine acoustic practicalities with design aesthetics as we believe managing acoustics is a key element to creating spaces that promote wellbeing, happiness, and success for all.
What are the sustainability credentials of your products and what are they made from?
Putting sustainability at the forefront of everything we do is a crucial consideration for AllSfär - our aim has always been to minimise the negative impact our business has on the environment.
Our products are all made from PET felt and have a minimum 60% recycled content from post-consumer waste clear plastic bottles. A single sheet of Öra felt is made from approximately 280 recycled plastic bottles. PET has great acoustic absorption qualities and is a very versatile and sustainable product, being recyclable at the end of its product life. We appreciate that sustainability is a huge concern for the construction sector and we have EPDs (Environmental Product Declaration) for Öra felt detailing it's production, journey and handling and we are featured in BRE's Green Book Live, so you can be confident when specifying our products we take sustainability just as seriously as you do.
Our products have no formaldehyde binders and very low volatile organic compounds (VOCs), making them safe for just about any environment.
We have also invested in Third Party research comparing the sustainability credentials of PET against other popular acoustic materials and you can read more and download our Sustainable Acoustics booklet at https://allsfar.com/blogs/news/sustainability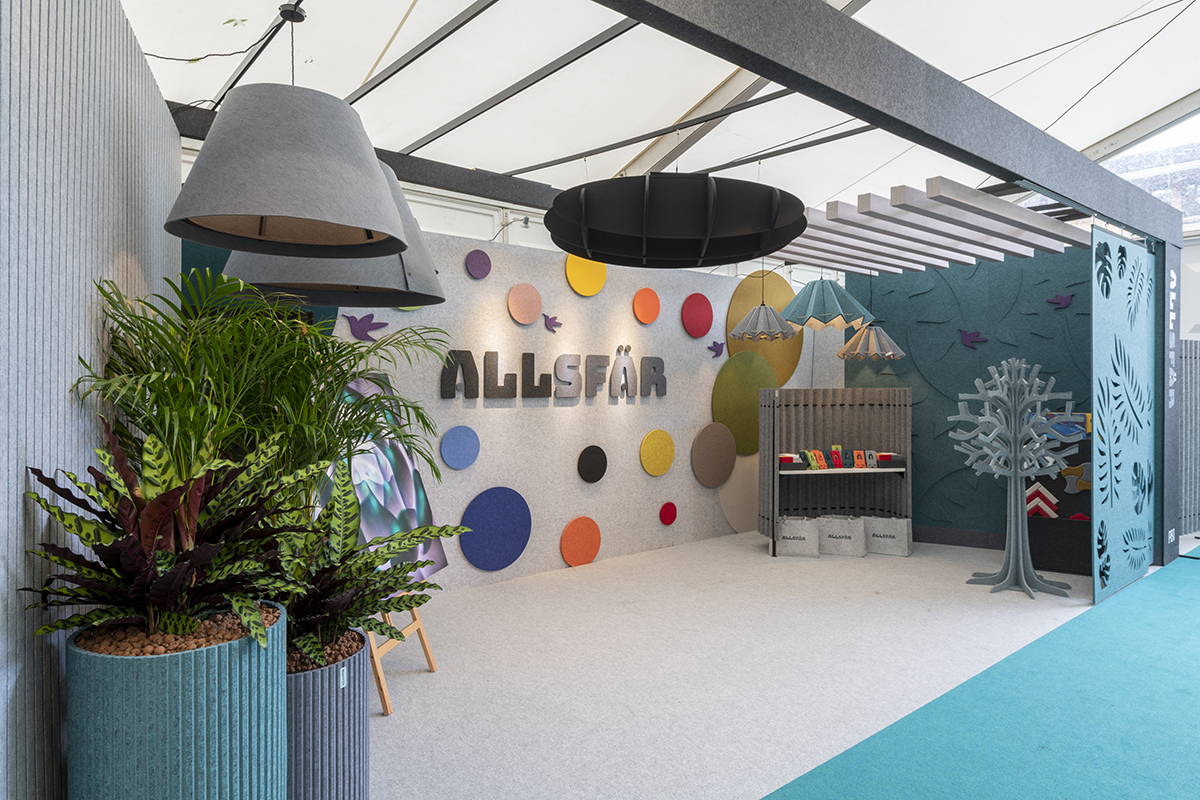 Can you make things to our designs?
YES! We work with architects and interior designers who often want a bespoke design and the beauty of being a UK based company with all our manufacturing created in house means we can be flexible and nimble. Our facilities allow us to prototype your bespoke design very quickly, reducing the margin for errors and expensive changes during instal. We are able to accommodate bespoke sizes and designs for our products and will work with you to find the most appropriate solution to achieve your bespoke design.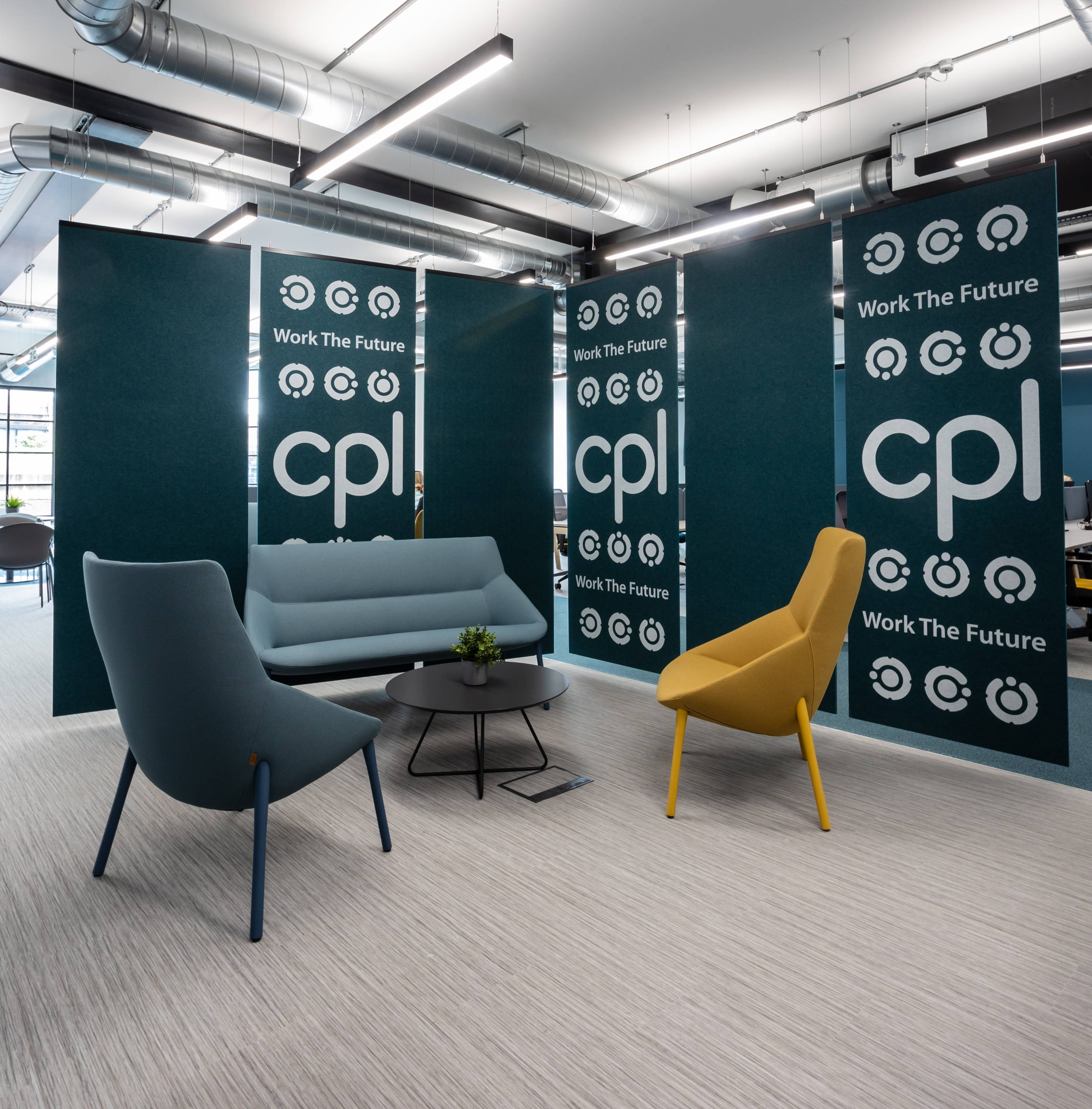 Can we personalise your products with client branding?
YES! We have been involved with many projects that have required our products to reflect client branding whether that's through printing of company logos to our acoustic wall panels, cutting out logos and bespoke shapes on Lull suspended acoustic screens and desk screens and printing a bespoke wood finish to ceiling rafts and baffles to match existing colour schemes. Our range of 26 nature-inspired colours means we can easily match client branding, soft furnishings and brand identity to create a much more unique and engaging space.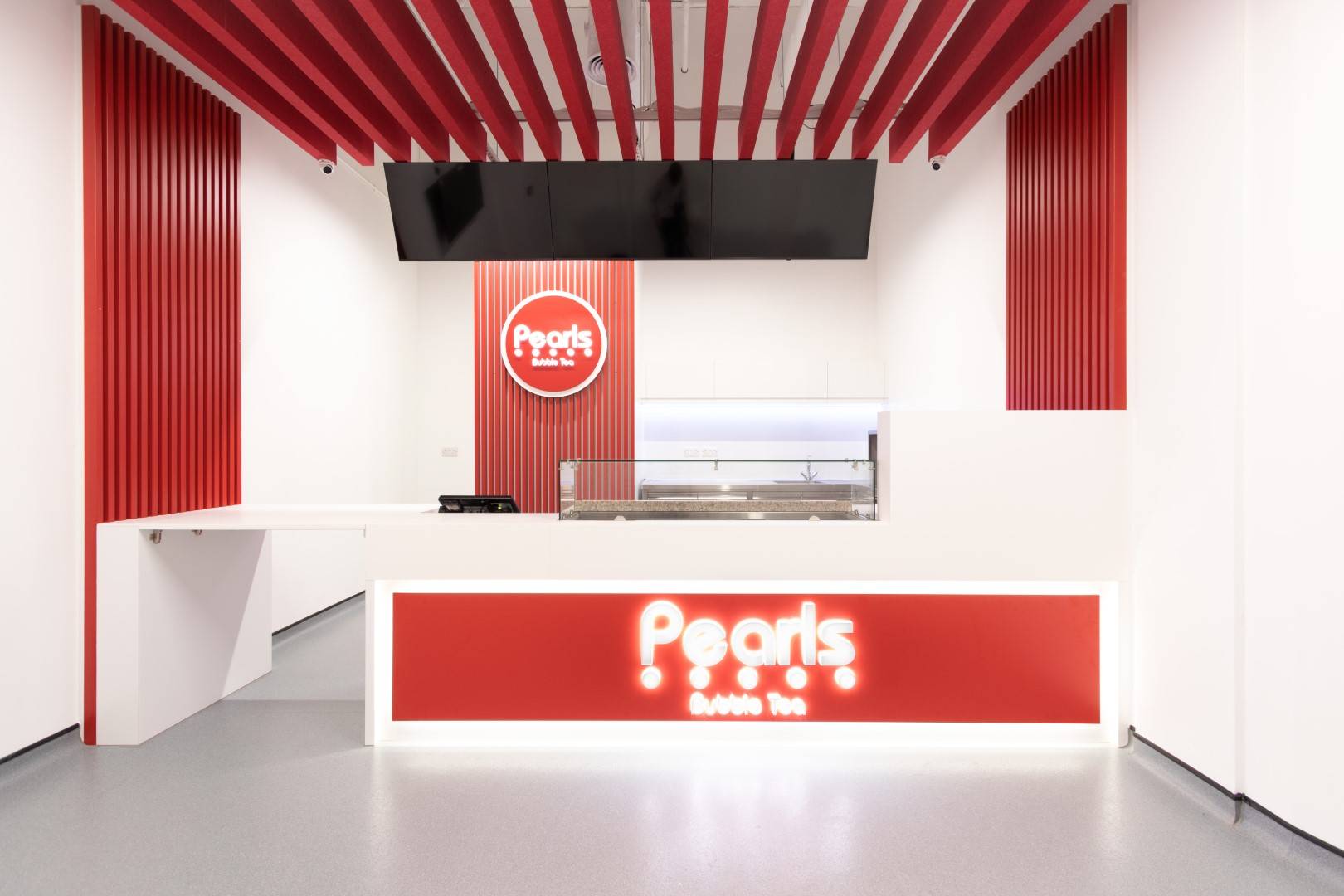 How do you clean your products and how dirty do they get?
PET felt is an extremely safe and hardwearing product. Wear and tear will come down to the specific application of where the felt is being used, but for most applications the wear would be minimal, so most items would last a very long time.
They're very easy to maintain and clean and we recommend using a vacuum cleaner for dust and warm water with a sponge for light soiling, or with upholstery cleaner for heavier soiling.
What are your lead times?
Our normal manufacturing turnaround time is within 4 weeks of 'order confirmation'. This may fluctuate but we do work closely with customers towards achieving any tighter timescales required.
Can you put live plants in the planter?
Blom planters come in a variety of shapes and sizes and are supplied as a planter only with an integral planting shelf. They are suitable for dry plants but we can supply an environmentally-friendly liner for live plants.
BreezeSense Ceiling Baffles – Oh, I thought that was real wood, what is it made from?
BreezeSense ceiling baffles are made from PET just like all our products, but we are able to offer a variety of wood and concrete finishes for those projects that need the look of a hard surface without the reverberation issues. We can also match other wood finishes in your schemes with our bespoke printing option.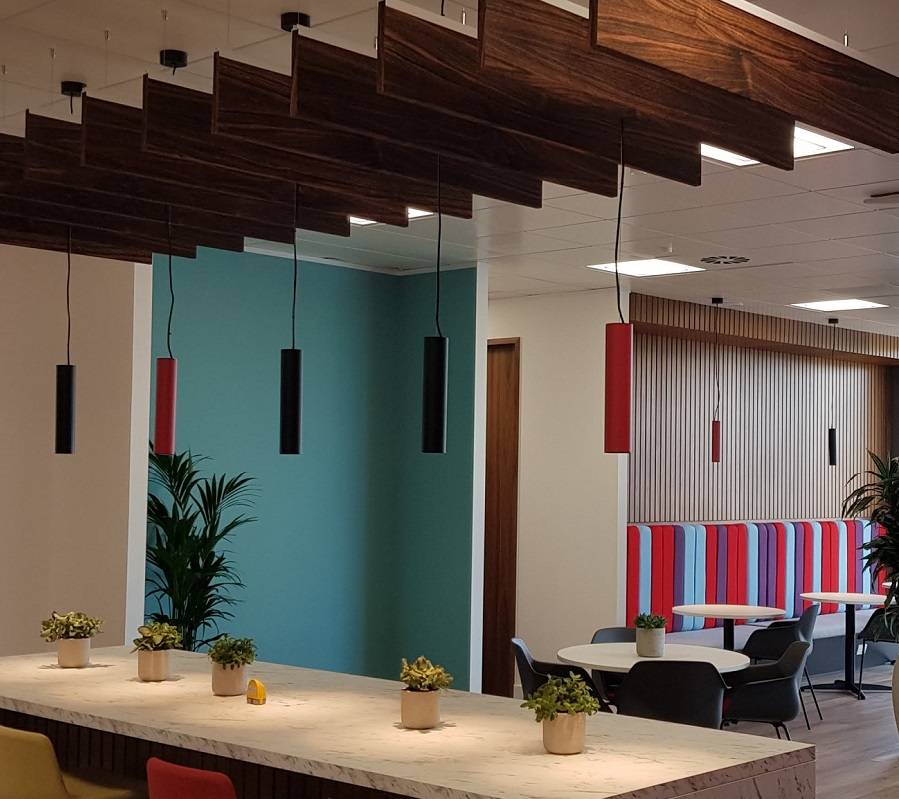 Can I have samples?
YES! If you'd like a sample pack please do get in touch with your specific needs at hello@allsfar.com and we'll get a pack out to you.
Bonus question - What is the most unique or different thing you've made form felt?
We can make almost anything out of felt but a highlight for us and for those of you who came to our stand was Flossie our felt flamingo!
We hope you have found these questions and answers useful. If you have other questions you'd like answered, or want to know more about our innovative acoustic products, please do get in touch.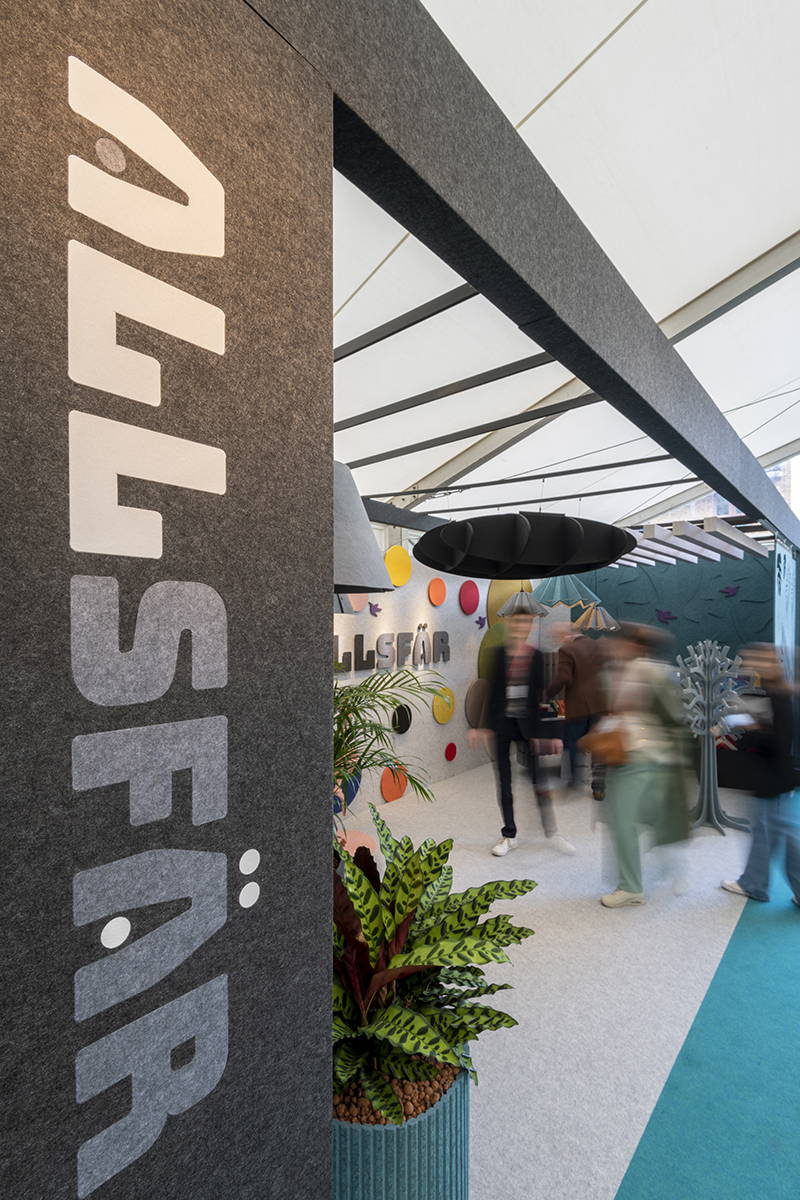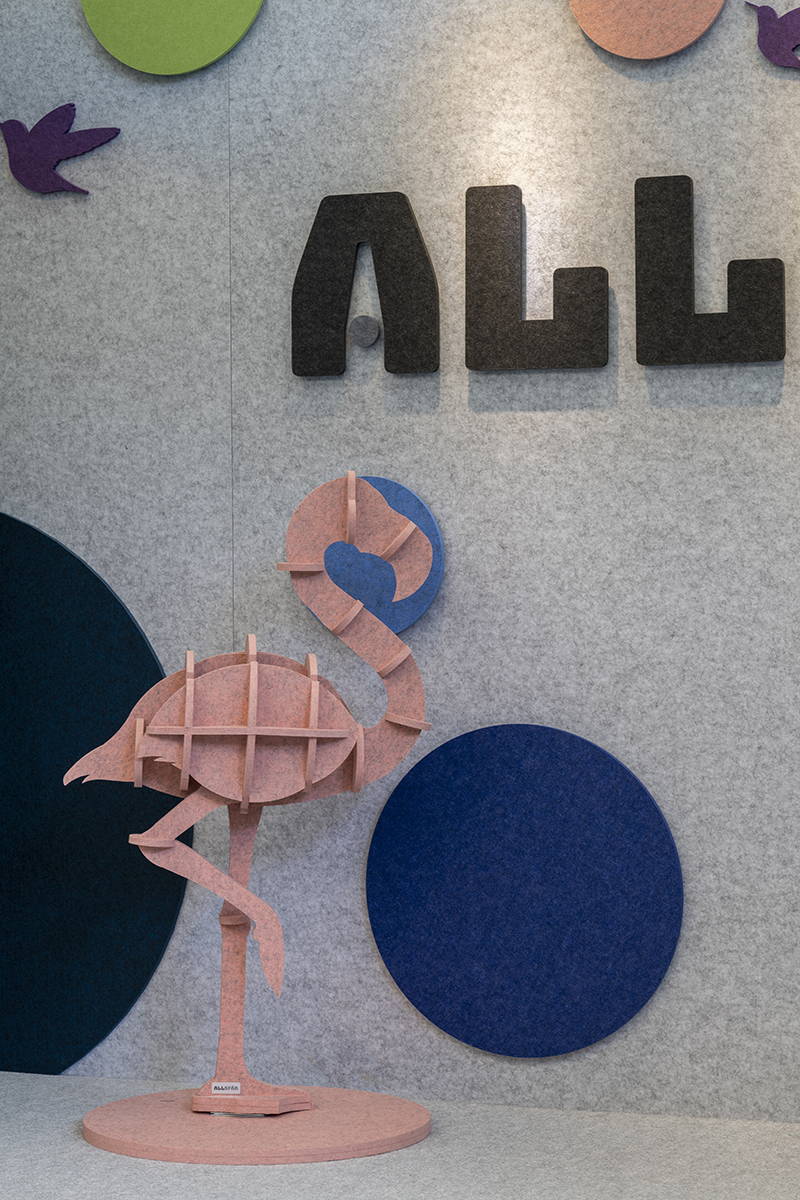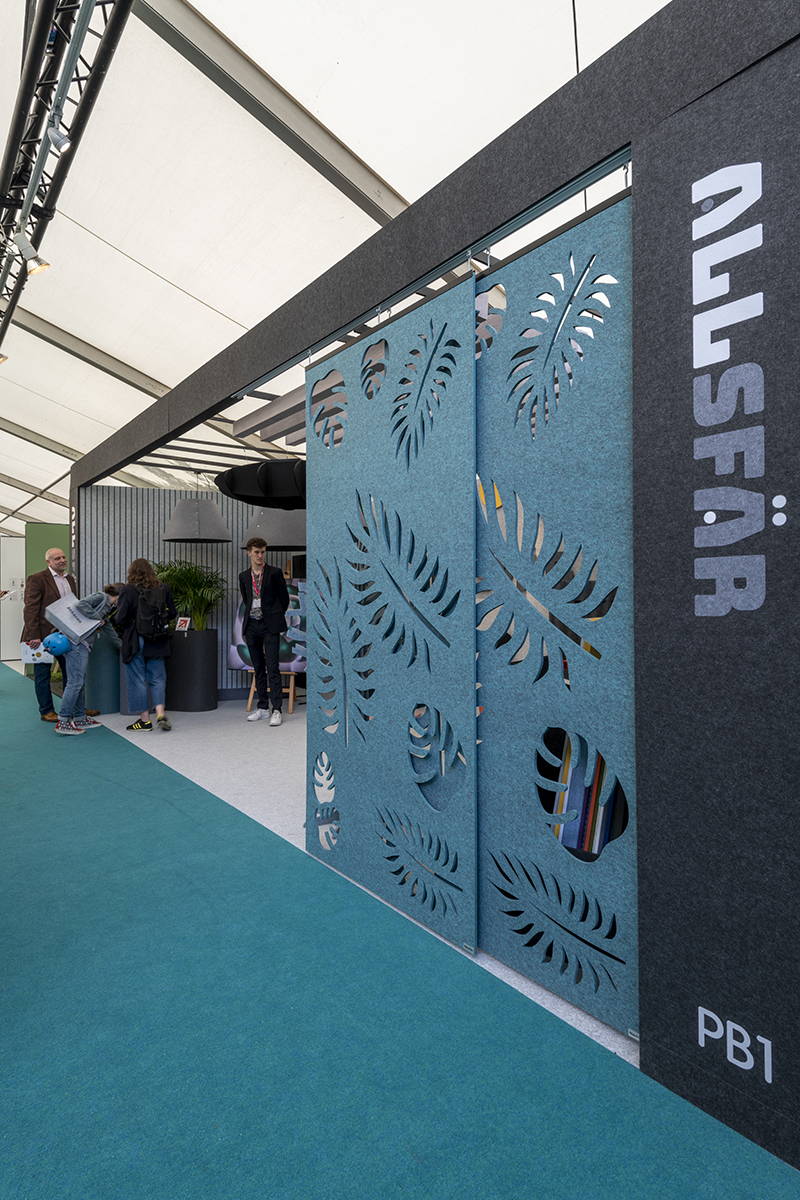 ---
To learn more about how AllSfär can help you in creating innovative, design-led acoustic solutions that promote wellbeing, happiness, and success, please get in touch at hello@allsfar.com , we'd love to help!
---