AllSfär and Creatif combine forces to deliver improved solutions and service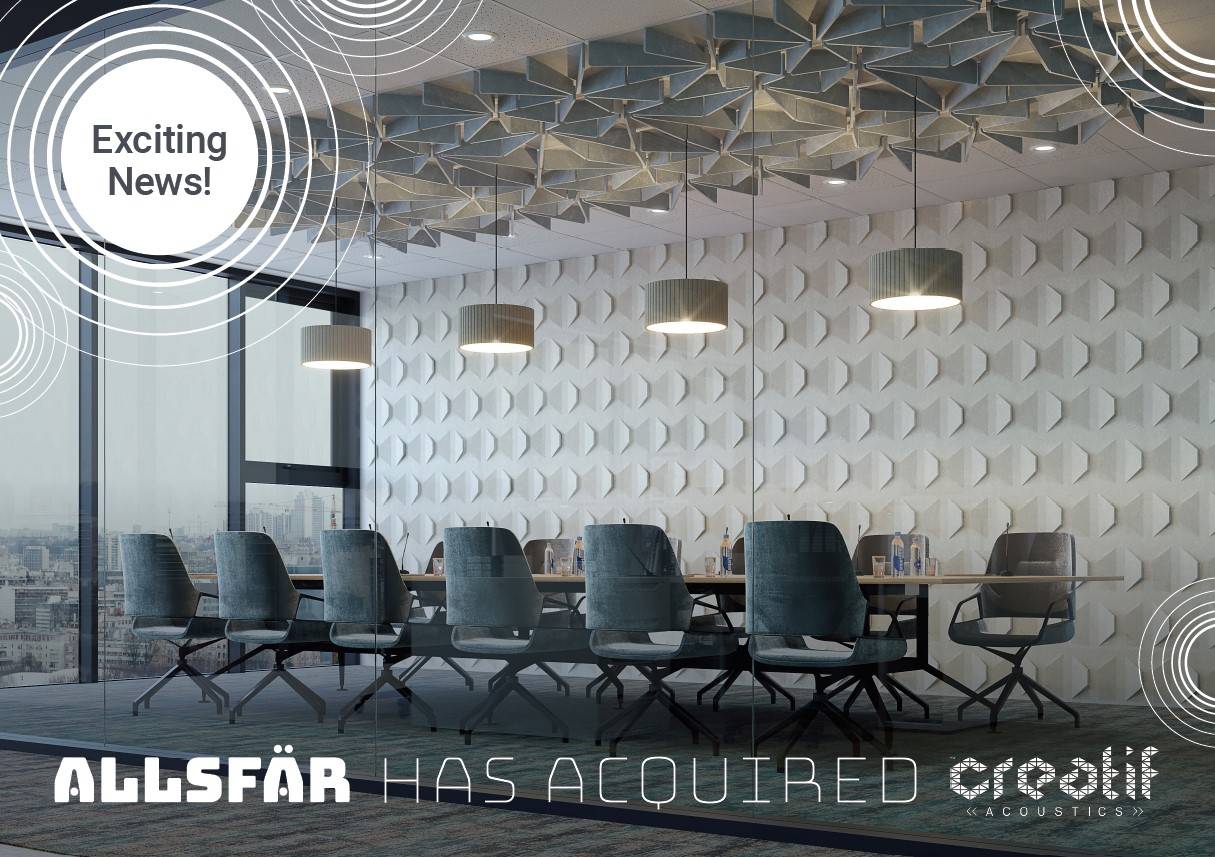 I am delighted to announce that AllSfär has acquired Creatif Acoustics and that we will be working together to extend our range and enhance our customer service. This investment is an important strategic decision by AllSfär and good news for customers looking for a one-stop shop for innovative acoustic solutions. 
This strategic partnership will pull together expertise from across both businesses and I am thrilled that Dwight Bailey, one of the founding directors of Creatif, will be bringing his deep experience to the AllSfär team. With more than 15 years combined experience, together Creatif and AllSfär will have more resources to develop, design and manufacture thoughtful products which create calm spaces in busy working environments. We hope to set a new standard for workspace acoustic innovation delivering our significantly enhanced product portfolio to architects and interior designers directly from our factory in Watford.
In January we will relaunch the AllSfär website incorporating existing Creatif Acoustics products. Until then, you will be able to find them as usual at www.creatifacoustics.com. Looking ahead, you can expect to see the introduction of bold, new acoustic products enabled by AllSfär cutting-edge design and manufacture capabilities, delivered with Creatif Acoustics' go-to-market expertise.
Throughout this transition, our customers remain front of mind and I hope you will enjoy the benefits of this exciting partnership; both in terms of extended product choice and improved customer service. Our priority is to ensure your customer journey remains smooth and untroubled, which every brand you choose.
If you have any questions, please feel free to contact me directly morgan@allsfar.com or the AllSfär team at hello@allsfar.com. Dwight Bailey is now contactable on dwight@allsfar.com .
---