Top Tips for Creating Calm in the office
Our products are thoughtfully designed to reduce noise and create calm. Our expert team can provide guidance about which products and best support your needs. Here are some quick ways to improve your workplace acoustics.
1. Installing ceiling acoustic panels (like baffles, rafts and acoustic tiles) above noisy spots like break-out areas or meeting tables will help absorb noise before it bounces into quieter working areas.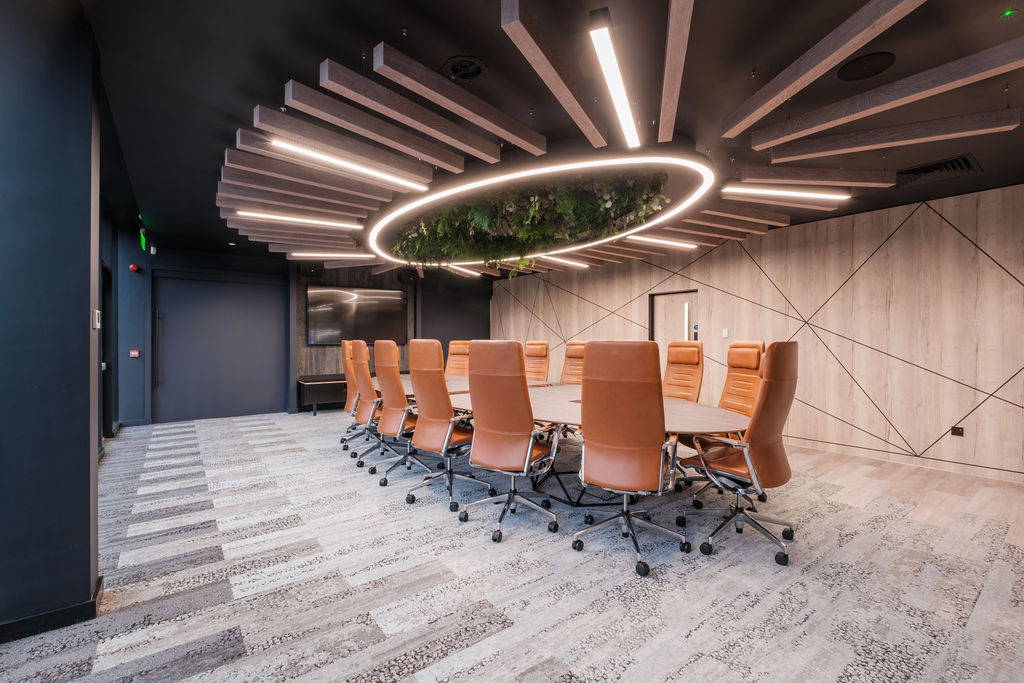 Client: Chameleon Business Interiors | Product: BreezeSense printed ceiling baffles
2. Creating different zones with sound-absorbing products (like Lull screens and Diffuse screens) can help everyone else avoid being distracted. Helpful if you have teams who are likely to be loud at different times of the day.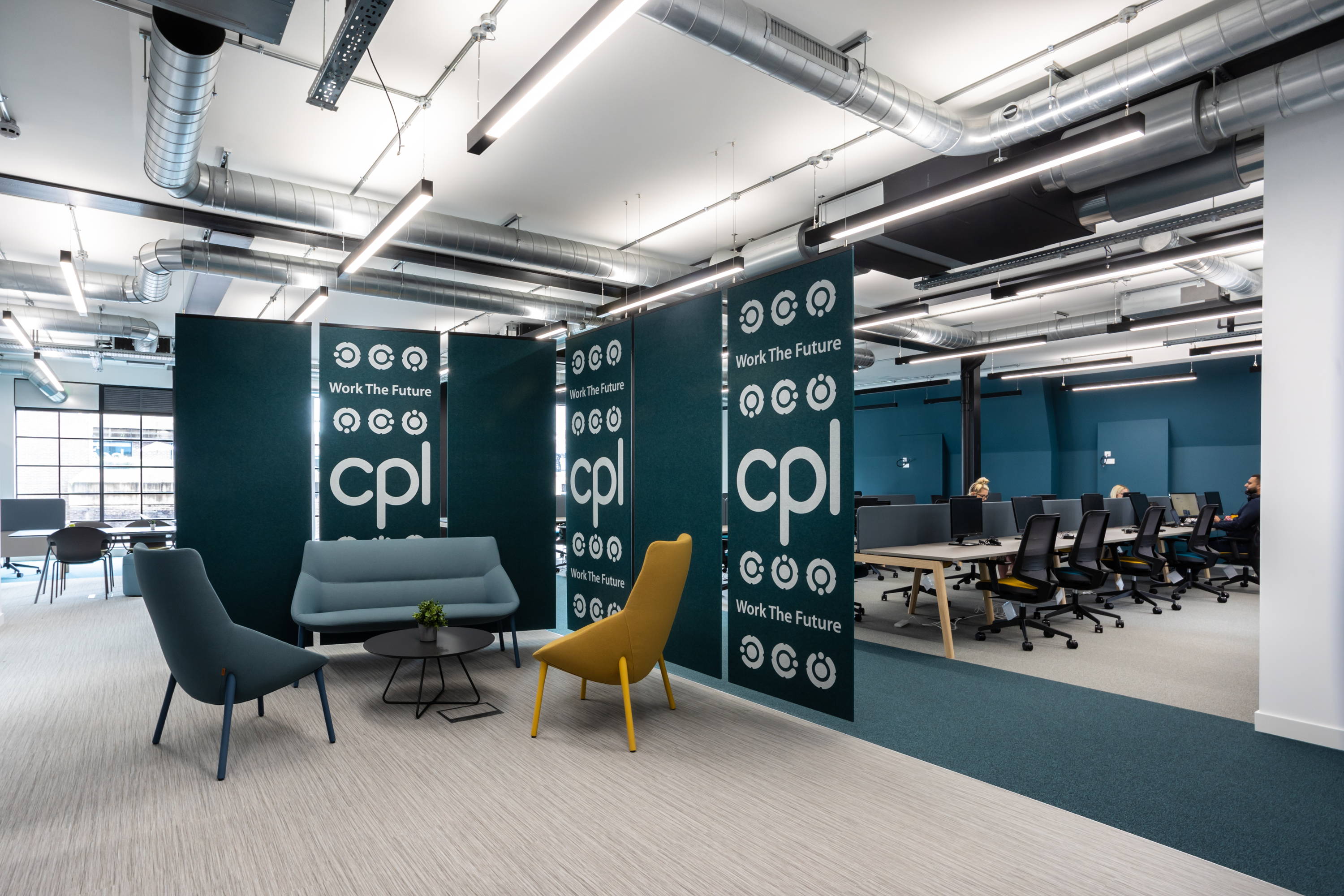 Client: 3-Space UK | Product: Bespoke printed Lull suspended screens
3. Acoustic screens which absorb noise at source can be useful to partition off individuals or groups who use the phone a lot. For example, push on screens such as the AllSfär Arc desk screens that can be removed as and when required.
Client: Dale Office Interiors | Product: Arc push-on desk screen
4. Layering other soft products such as wallcoverings, drapes and curtains, soft seating with porous fabrics and rugs on hard floors will also help reduce noise levels.
AllSfar products: Flott ceiling tiles | Blom lighting | Ora 3D acoustic wall covering
If you'd like to find out more about our acoustic products, we would love to hear from you. Give us a call on +44 (0)20 3889 9888, email us at hello@allsfar.com or fill in our contact form on our website here
---