My experience as a Design Intern
I currently study Design for Industry at Northumbria University. Design for Industry grants us, as students, with the knowledge, skills and creative confidence to design products, services and experiences relevant to the needs of people, society and business. During my second year, I was given the opportunity to look for a relevant placement. The idea being to gather as much experience within the industry and gain 'real world', professional, industrial skills to benefit my career path, boosting my future employability. So, of course, my passion for design led the search.
I began my three month placement at AllSfär in May. I was extremely nervous about starting a new 'real' job, working in an office for long periods of time, surrounded by professionals and living away from home, but AllSfär were so welcoming and soon enough it all became very natural.
From the get go I was thoroughly involved in all design processes, decision-makings, meetings etc. I felt very trusted and a valued member of AllSfär, which is honestly such an amazing feeling to experience as an intern at 19 years old.
I spent my first few weeks on a new product range AllSfär were planning to launch, now named 'Lull'. This involved designing and creating pattern designs on Adobe illustrator which then became the cutting guides for the brand new CNC machine to cut. I created CAD blocks for each screen design using the programme Pcon, this is essentially transforming 2D format to 3D. I converted the 3D wire frames to photorealistic 3D renders which I then used in Adobe Photoshop to create realistic visuals of Lull acoustic zoning screens. In addition, I spent time photographing completed zoning screens, all in preparation for the launch of Lull onto the website.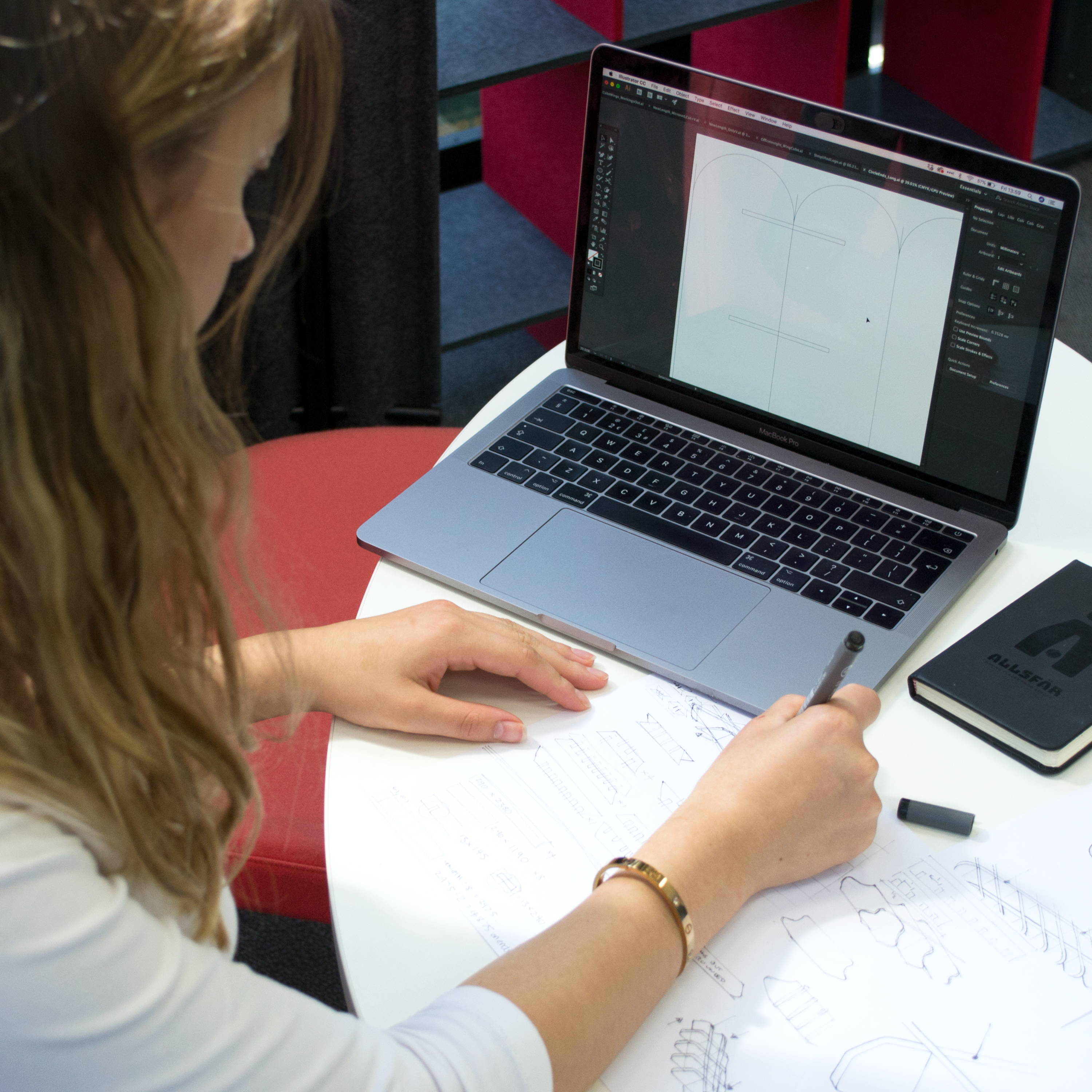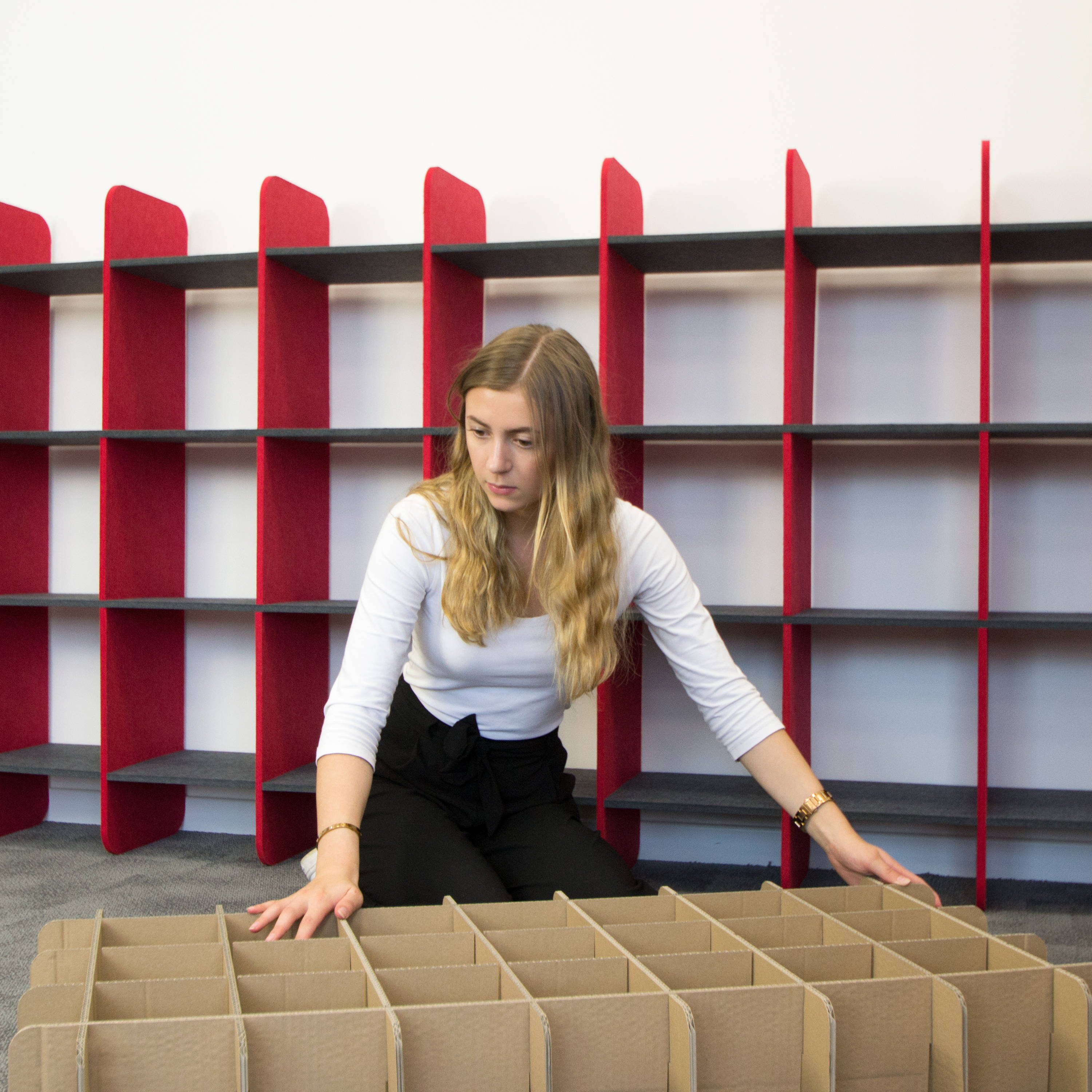 I then went on to develop other new ranges including Muffle V, Ceiling Lattices, Rafts and Baffles. I used very similar design processes going from initial sketches, to cardboard prototyping, to final working designs.
In addition to developing AllSfär's product ranges, I've also been involved in a number of other projects; I designed and created a CGI for an advert in the Mix Interiors July 2019 magazine, assisted with the development of a design for an aluminium channel using a 3D printer, designed AllSfär's 'Echo' newsletter logo and created a presentation for an important meeting AllSfär were involved in.
Naturally there have been challenges along the way, such as particularly hard design aspects that have needed to be refined by prototyping several times. However, hard work, dedication and support from the AllSfär team got me there. The highlights have certainly outweighed the challenges though, and one particular occasion that stood out for me was when one of my designs was cut on the CNC machine for the first time and brought to reality.
This whole experience has given me more than I could have ever asked for. I've been able to considerably develop and advance my design skills, learn many new ones, acquire direct experience with new machinery and grasp what it's really like to work in industry. Not only have my design skills dramatically developed and enhanced but also my workplace skills have; I have gained confidence in my work and realised the importance of organisation and time management. I understand the significance of perseverance and have improved my interaction skills with new people. Working for AllSfär has given me a newfound confidence, and a huge insight into the acoustic industry that I never even knew existed.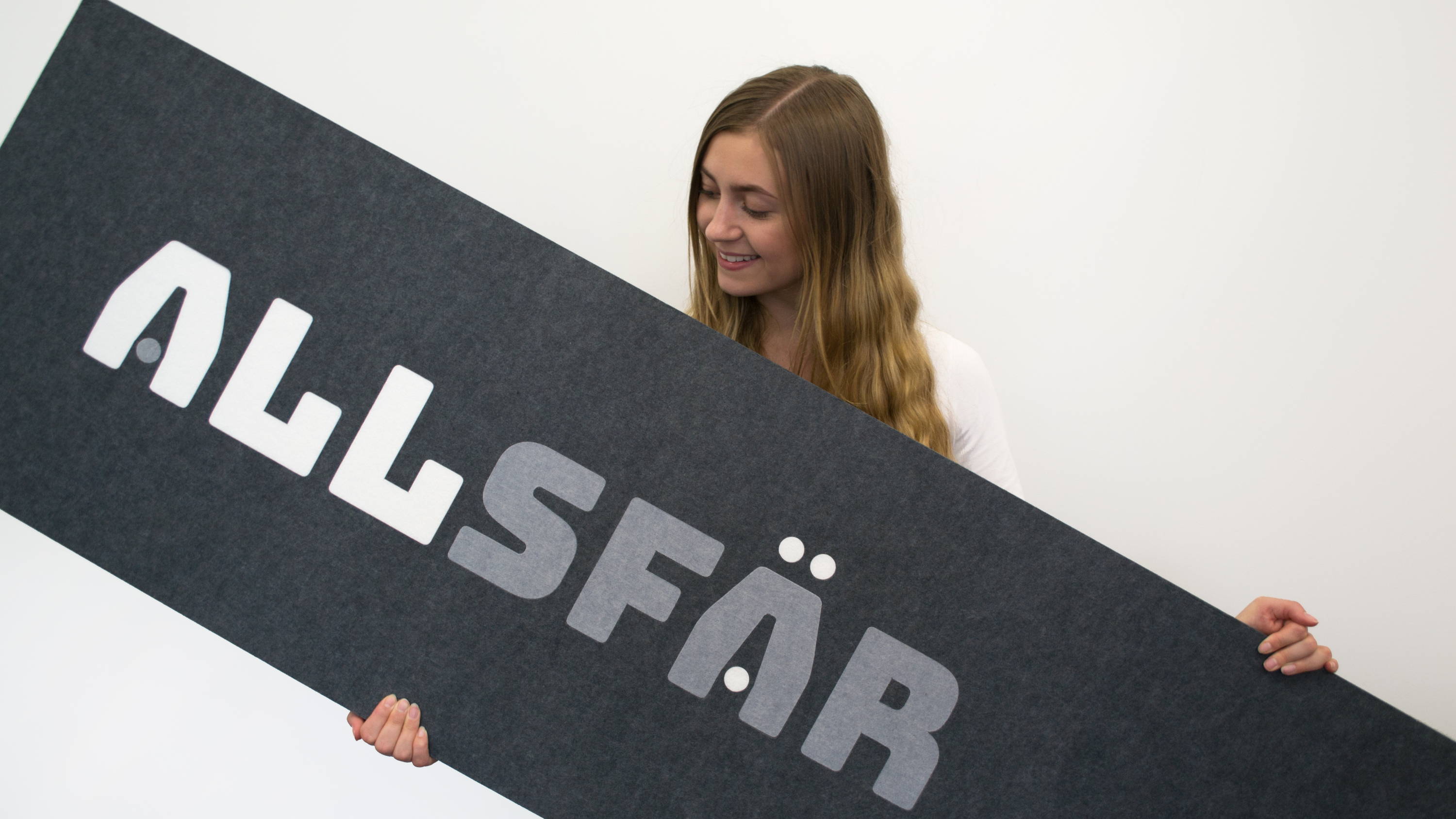 "I couldn't be more grateful to the team at AllSfär for giving me such a positive and fantastic placement experience. Hopefully I have made contacts for life and will stay connected with the team for a long time."
---