Meet Hilary Birkbeck, the designer behind Diffuse
It's important for us that we work with talented creatives who share our passion for design and commitment to producing products that improve the workplace, promote wellbeing with minimal environmental impact.
Collaborating with established product designer Hilary Birkbeck was an obvious choice for us. His commitment to "design products and materials with life cycles that are safe for human health and the environment" and his desire to create products that really make a difference, echoed our own design thinking and ethos.
After graduating at Birmingham in the 70's Hilary spent time at 'Conran Associates' with Terence Conran before going to the iconic Pieff Furniture, learning about the art of 'Black Country' manufacturing. Hilary was instrumental in the development of Boss Design now a leading brand in the UK. One of the key skills obtained at Boss was being briefed by 'Corporate Clients' agreeing solutions that were then realised in the factory.
In 2005 Hilary started to design products for other manufacturers using the honed skills derived from the shop-floor manufacturing environment. He's an advocate of the makers skill where design is derived from understanding the artisan's art and where design is about making credible environmental decisions that enhance our wellbeing.
Hilary explains his inspirations for Diffuse. "I had been working with PET/felt for some time, attracted by its acoustic credentials. PET has the added attraction of future upcycling with a carbon neutral impact. But how to make it into a self-supporting surface? Creating a set of ridges to form a corrugation provided stiffness in one direction and movement in the other making it structurally stable. Diffuse was born. By adding a tubular frame to control its layout, I had a building block to explore"
Diffuse was launched at Clerkenwell Design Week in 2019 and received great positive feedback from visitors and industry professionals. With endless configurations, the range offers a flexible way to manage different areas across open-plan, agile and co-working spaces, allowing designers and architects to create places for focus, reflection and calm as well as places for meetings, collaboration and ideation.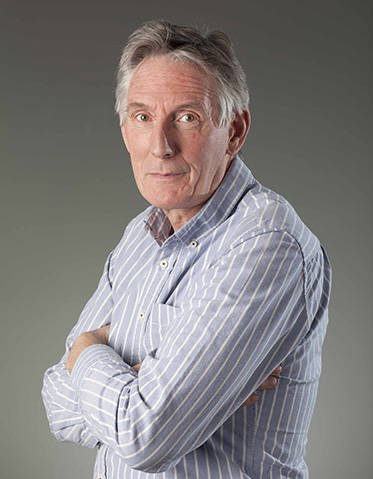 "When I design a product I work towards influencing change, appeal and function,
intervening and designing responsibly, making good changes and great things."
---