Made in Britain – why it's important to us
When we launched AllSfär it was important to us to nurture home-grown talent and we have always been passionate about championing British design and manufacturing. Now, three years on we are proud to have gained Made in Britain certification.
Being a certified Made in Britain manufacturer means a lot to us, it is the official protected mark that certifies a product is Made in Britain by a trusted, transparent manufacturer. We operate within the crowded sector of commercial interiors working with leading architects and interior designers whose reputations are made on the quality and design of their spaces and being Made in Britain certified means they can be confident of where our products come from and who designed them.
Sustainability has always been a key driver for us and we're glad to say it's also high up on the agenda for our clients, so when they specify our products, they can be sure they're buying local, supporting British businesses and creating sustainable commercial spaces.
As a smaller company operating in a highly competitive space, being Made in Britain certified gives us a real competitive edge, we have a presence in the Made in Britain directory, the got to official directory for anyone looking for a certified British manufacturer as well as giving us access to a network of like-minded British business and the ability to use the official Made in Britain mark on our literature.
It's a win for us and a win for our clients! So, if operating sustainably is important to you and you'd like to know more about our innovative, acoustic products that have been designs and made in Britain, get in touch at hello @allsfar.com, we'd love to help!
---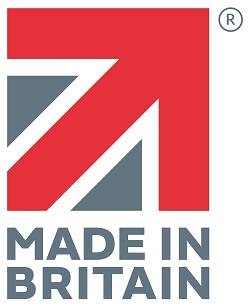 ---
To learn more about how Allsfar can help you in creating innovative, design-led acoustic solutions that promote wellbeing, happiness, and success please visit https://allsfar.com/
---