AllSfär journey to Manchester….and what we learned along the way
A real highlight for us this year was being selected as a product partner for Mix Design Collective 2019 in Manchester. Our acoustic wall coverings and acoustic furniture were an integral part of the LEARN experience curated by global architecture practice BDP.
Mix Design Collective is a 3-day Commercial Interior Design event created as part of Mix Week Manchester, celebrating the best in national and international product design. The BDP. LEARN experience was inspired by the psychological link between learning and memory and the aim was to create a representation of a memorable space for learning.
Mix Design Collective was a key event for us as a new brand and collaborating with BDP. provided us with a great opportunity to showcase our acoustic products, meet key contacts in commercial design and expand our own learning about the sector.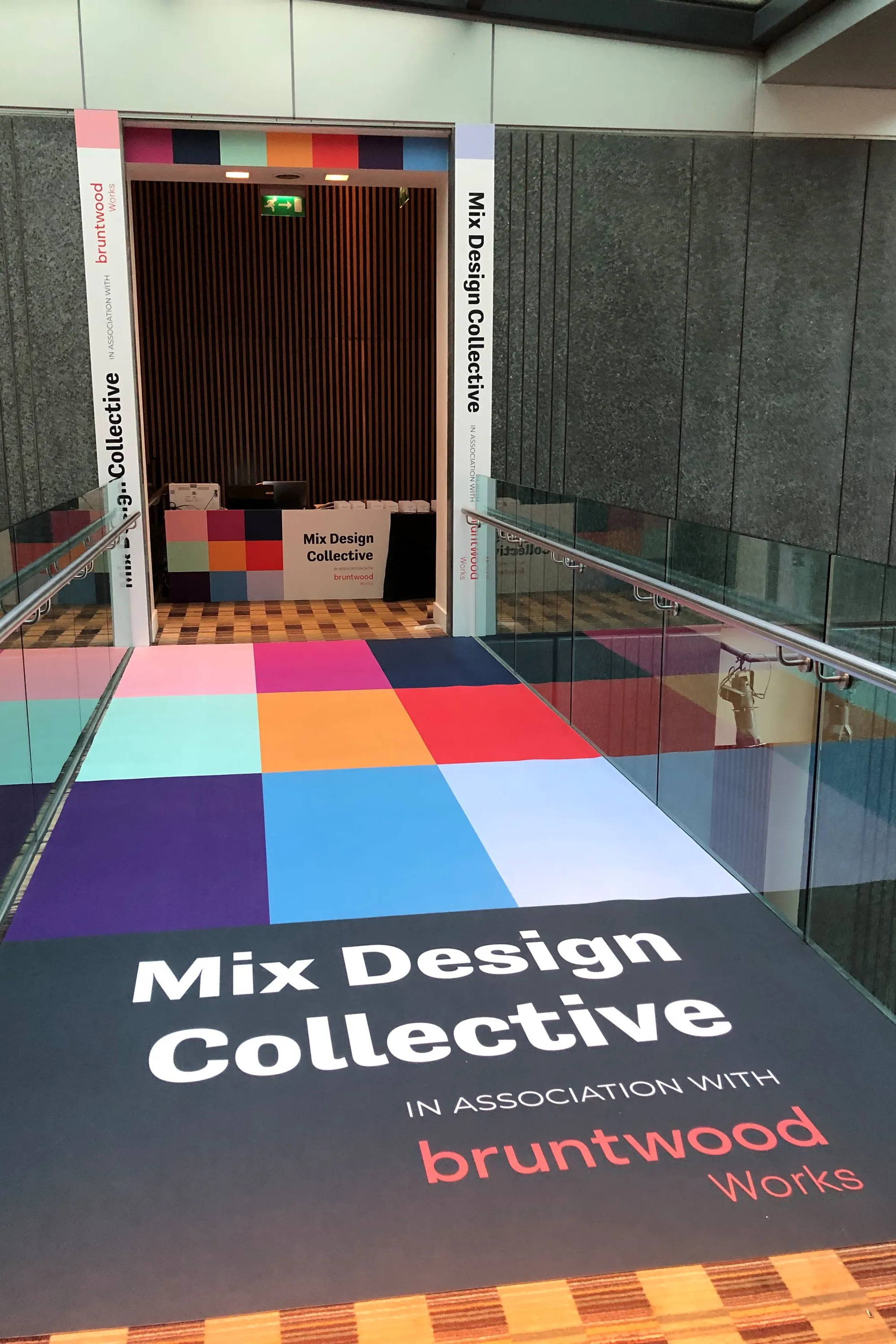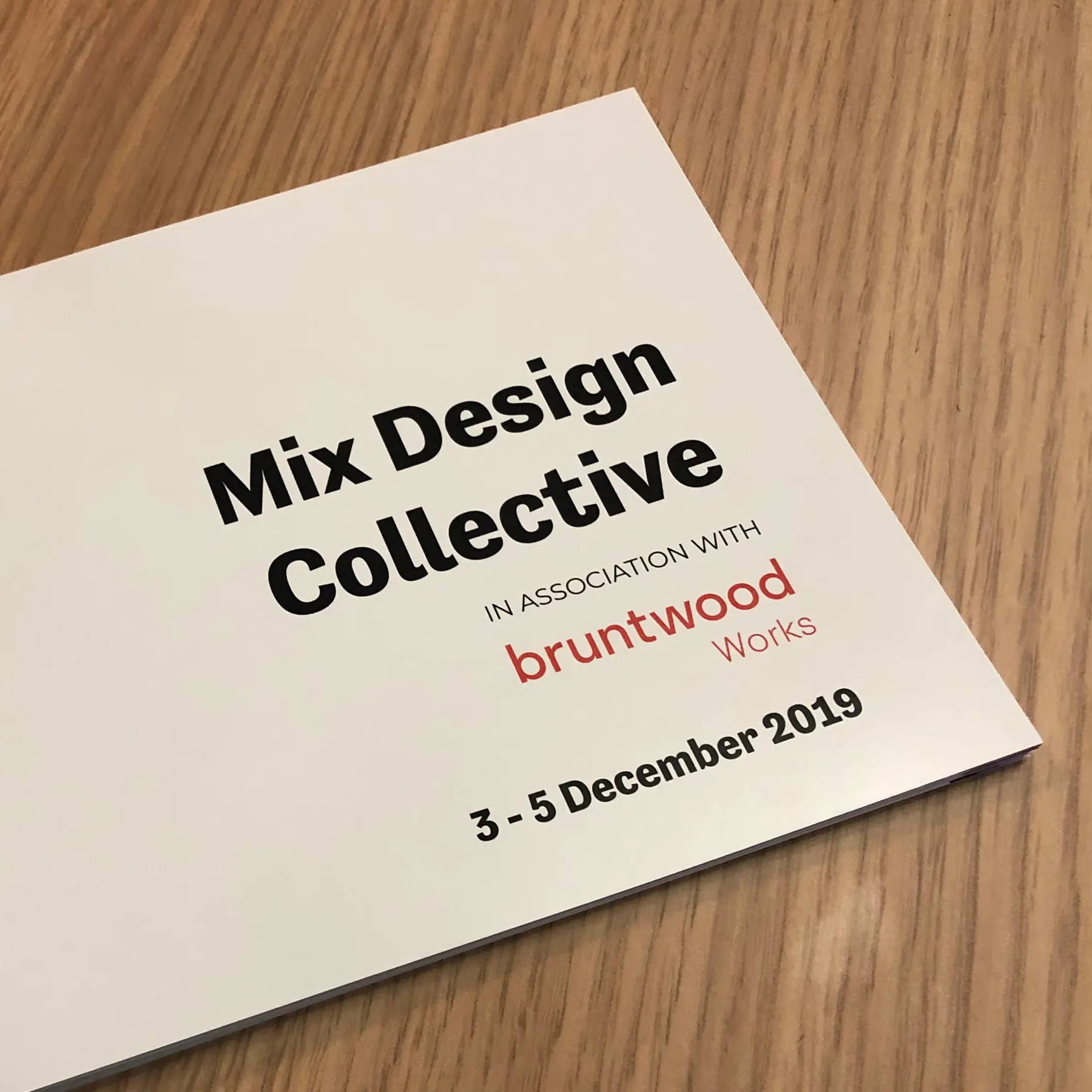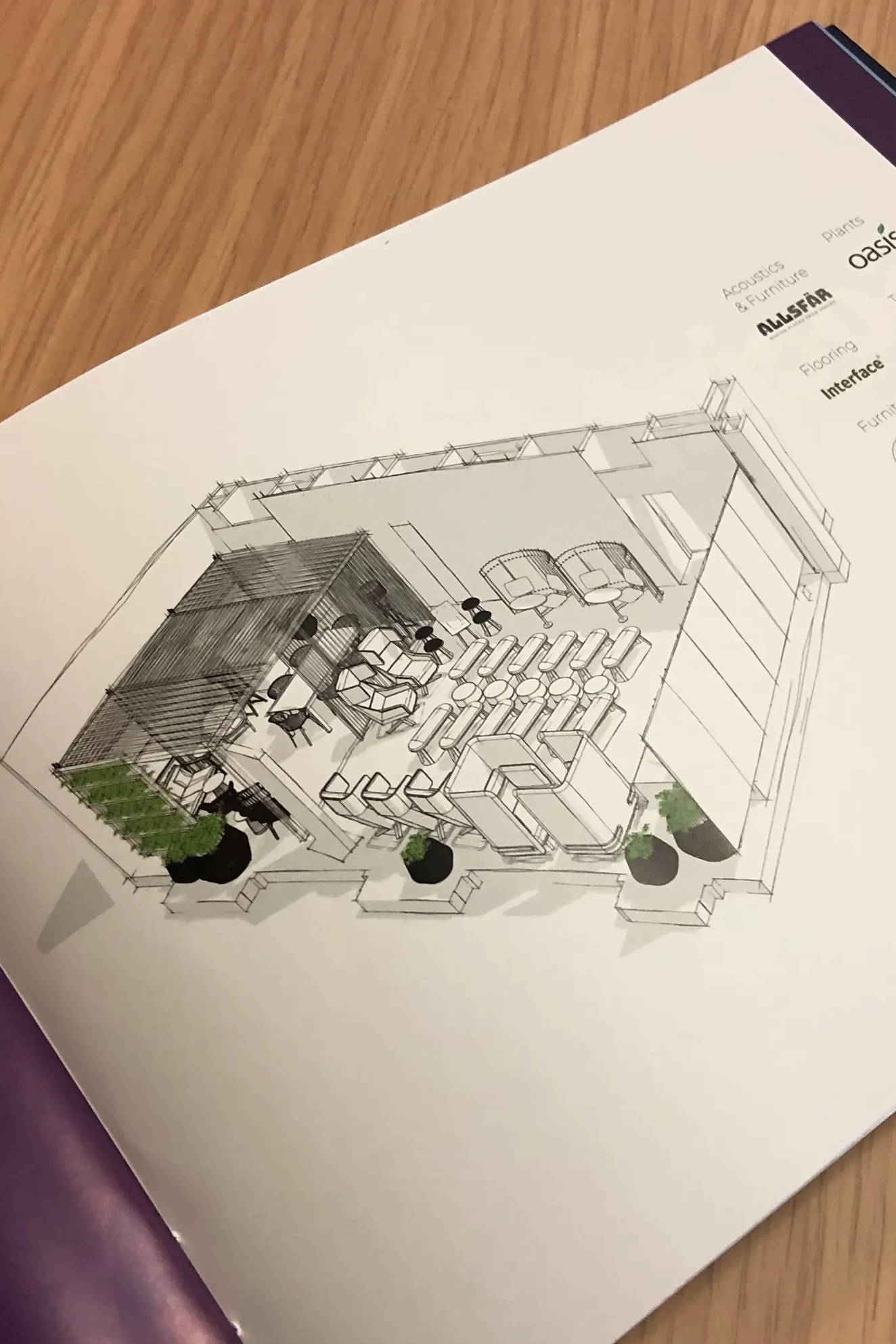 This being our first MDC, we were keen to make the most of the opportunity and ensure that we brought the BDP. design to life through our selected products. We worked closely with the BDP. team on the design of a bespoke V-Cut acoustic wall covering spanning 6 panels that was to be the backdrop to the stage where leading industry experts would be delivering their sessions and sharing their knowledge. We knew there was no room for error as the wall coverings would be in the spotlight, but we do like a challenge! Working from an initial 2d design, we created bespoke artwork in-house and using our own CNC machine we set about testing how we could achieve the dual colour effect and V-Cut pattern.
After a few tests with various camira fabrics and cutting methods we arrived at the ideal solution…now all we had to do was make sure that each panel was cut with precision to ensure that once mounted, the design was seamless across all 6 panels.
A pre-build of all our products was essential to meet the safety and venue mounting requirements. Being fortunate to have a large warehouse, we called our install team in to work with us to build wooden frames and concrete filled weights to stabilise both our V-Cut and printed mural wall coverings. Satisfied that all products were exactly as they should be, we waved our team off with a clear brief and photographs so the install would be as easy as possible.
We arrived at the Hilton hotel in Deansgate not knowing what to expect so it was great to see there was a distinct buzz which started at the entrance. With the scene set and everything ready, we were looking forward to the VIP preview event and we weren't disappointed – it was a great turn out.
Over the next two days of MDC, we were fortunate to meet interior designers, architects and other key contacts who were enthused by our range of products. A major highlight for us was being able to showcase products from Diffuse, our modular acoustic furniture range shortlisted as a Mixology North Finalist in the loose furniture category. It was great to see people using our Diffuse Duos during the keynote talks but also just for some quiet, focused work and one to one meetings, which is of course exactly what it was designed for.
"We launched in January 2019 with a mission to design and manufacture sustainable products that promote wellbeing, happiness and success so it was a huge boost for us to receive such encouraging feedback from the commercial interior sector" - Morgan Doouss, Founder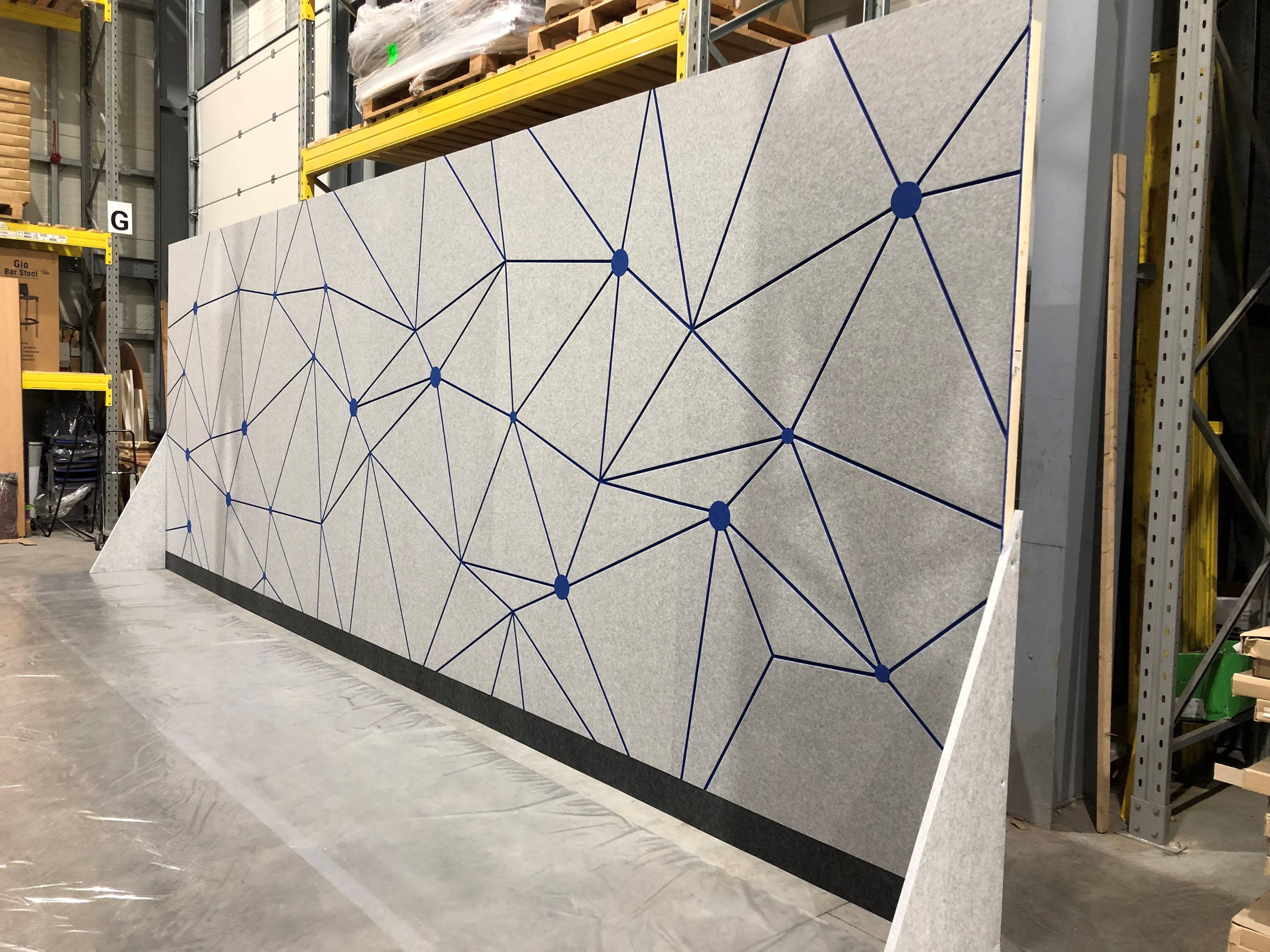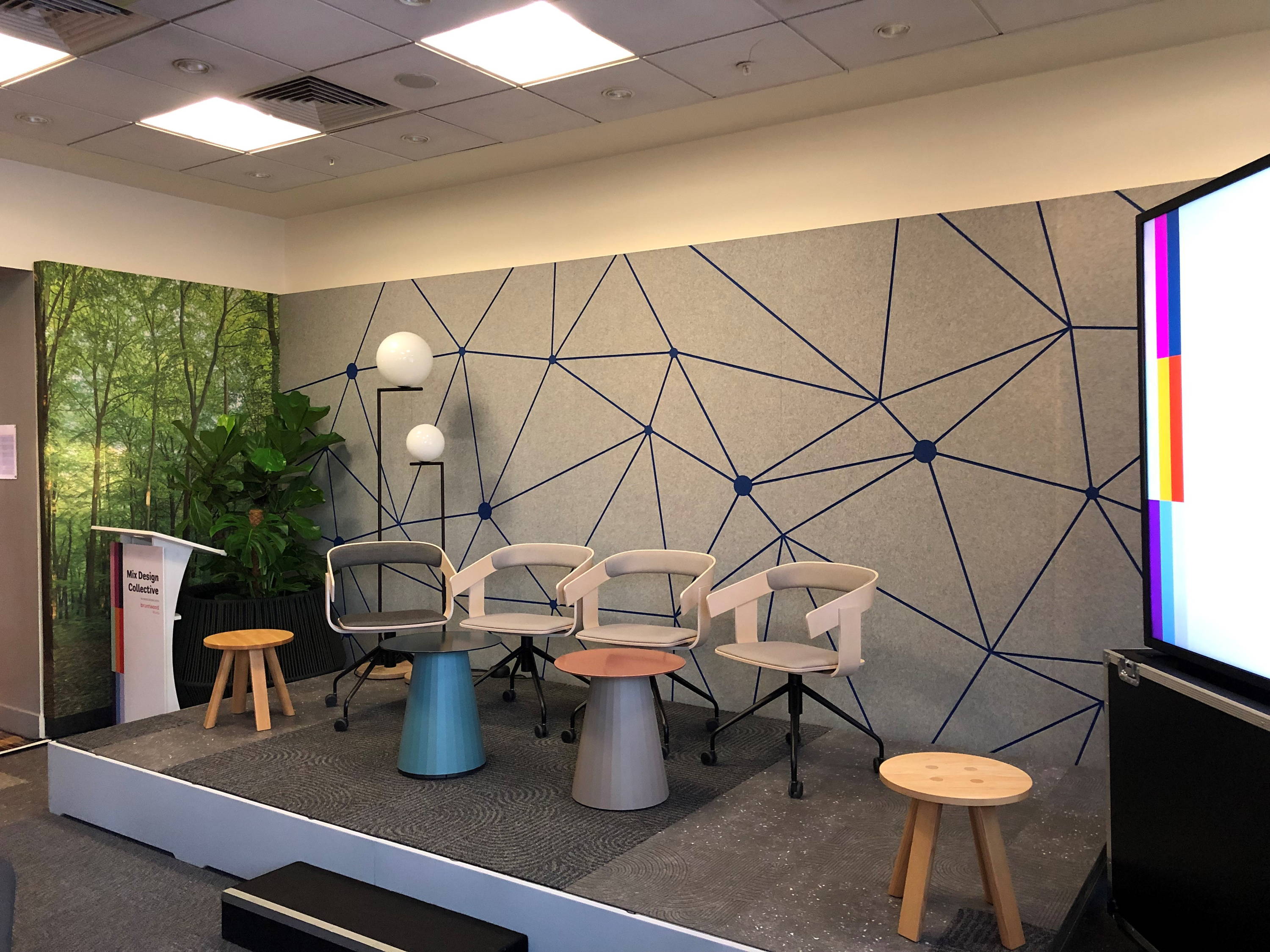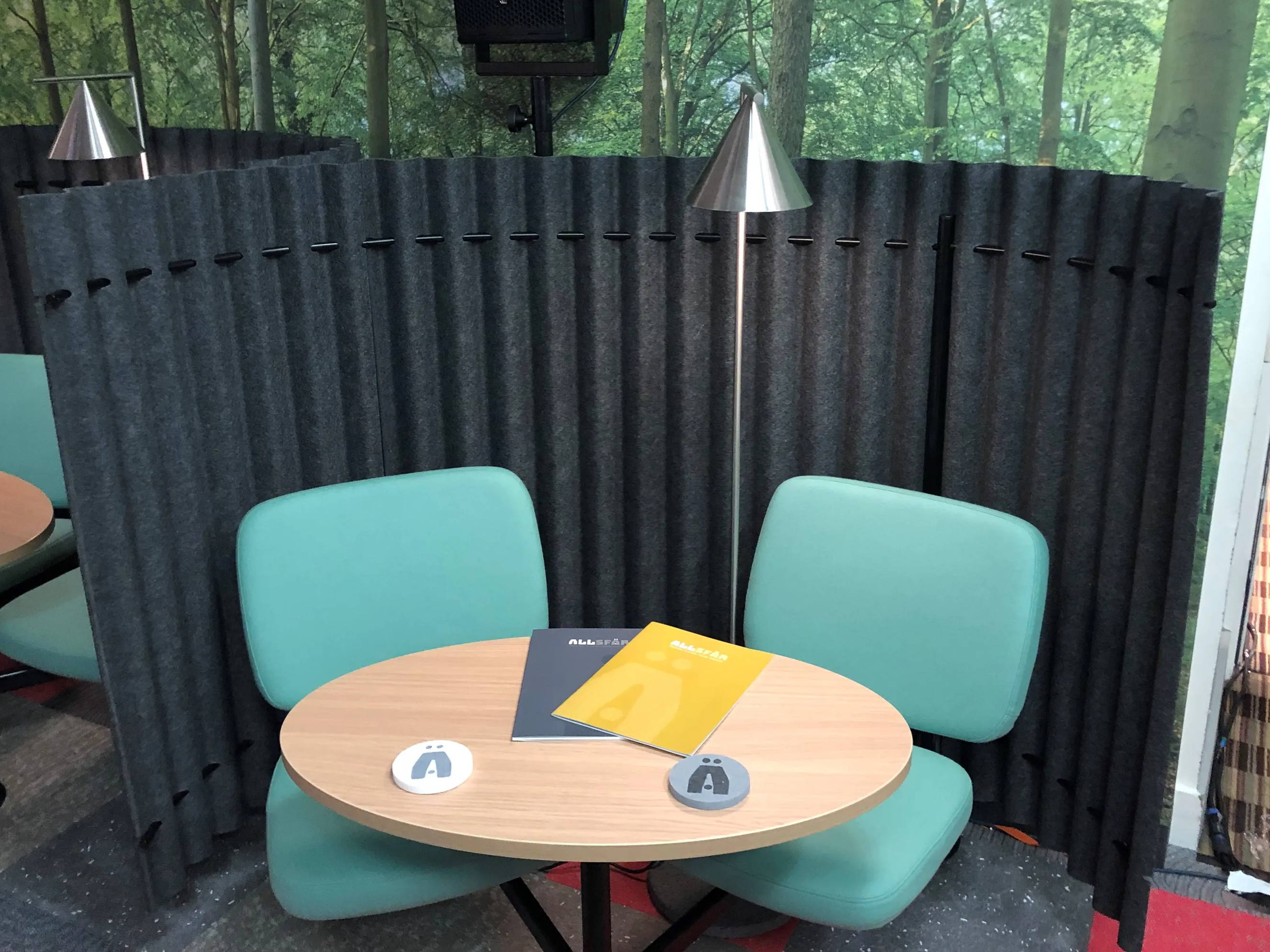 Thank you to everyone who came long to Mix Design Collective, we value your support and positive feedback.
Five Key Take Aways:
Be brave and take a leap into the unknown
Plan, test, amend, repeat
Know and understand your products inside out
Communicate with and involve the entire team from beginning to end
When it looks like things aren't working, keep focussed and have faith in your products and your team
---