As part of our drive to deliver creativity in acoustics we've teamed up with abstract artist Swarez on a unique and dynamic range of acoustic art canvasses. Art has the power to open minds, broaden horizons, challenge fixed mindsets and facilitate learning and when chosen well, art in the workplace is a great way of expressing the personality, values and culture of an organisation.
So, how did a 40-something ex-parcel courier become an artist?
When researching new products and collaborators we always look for something different and unique, something that pushes the boundaries and stops us in our tracks. That's exactly how we felt when we first came across Swarez and his truly jaw-dropping paintings.
Not only are Swarez's paintings visually striking but his journey to becoming an artist instantly resonated with our own values and approach.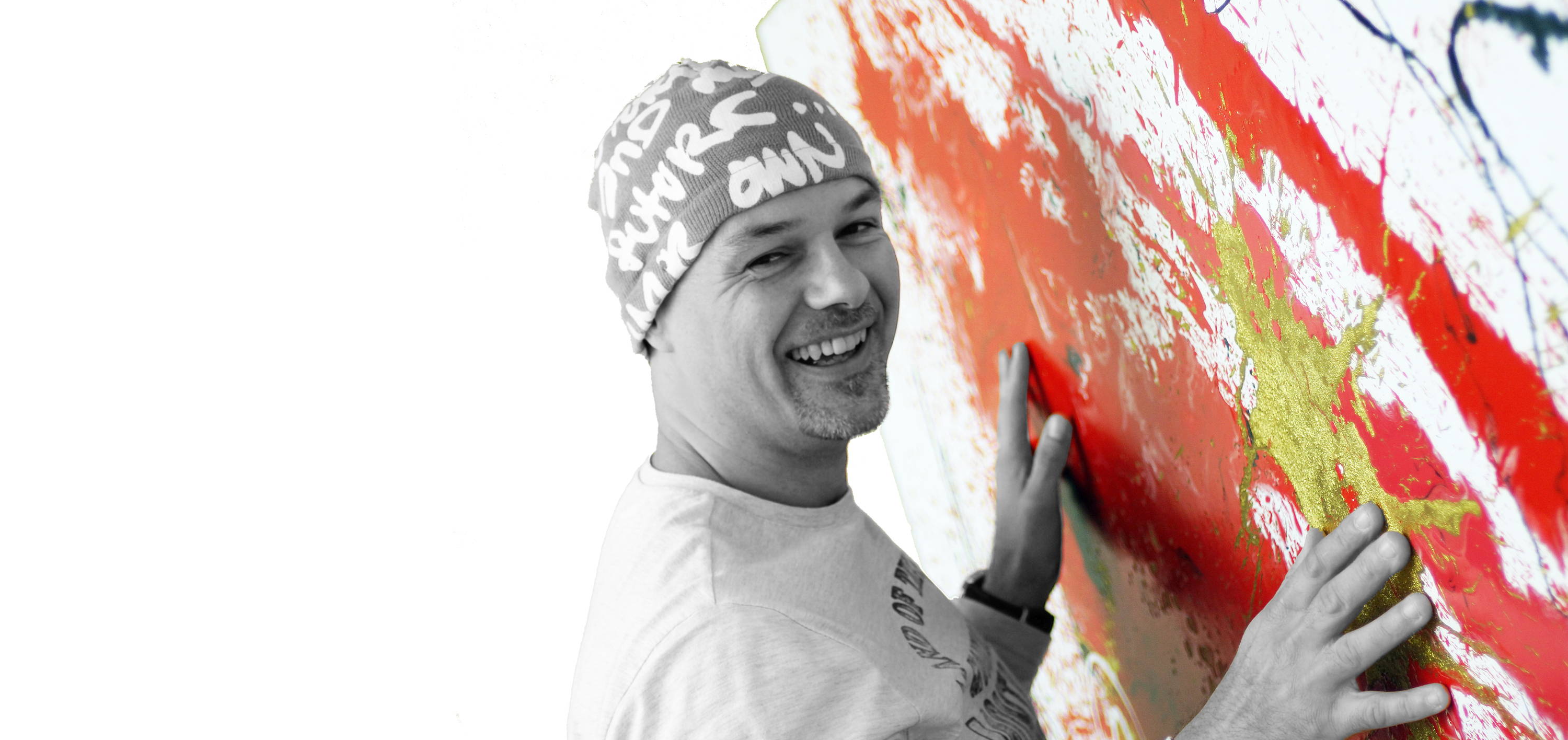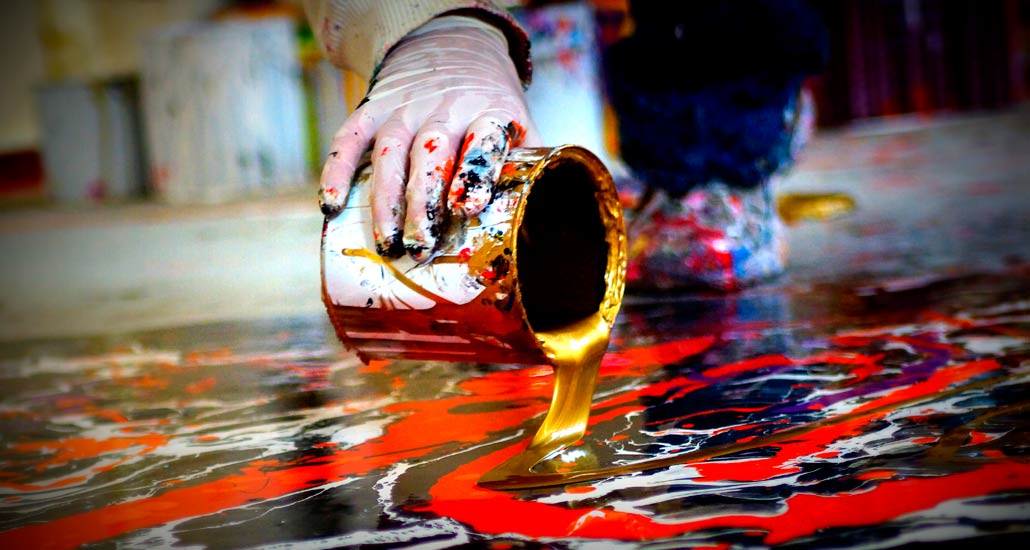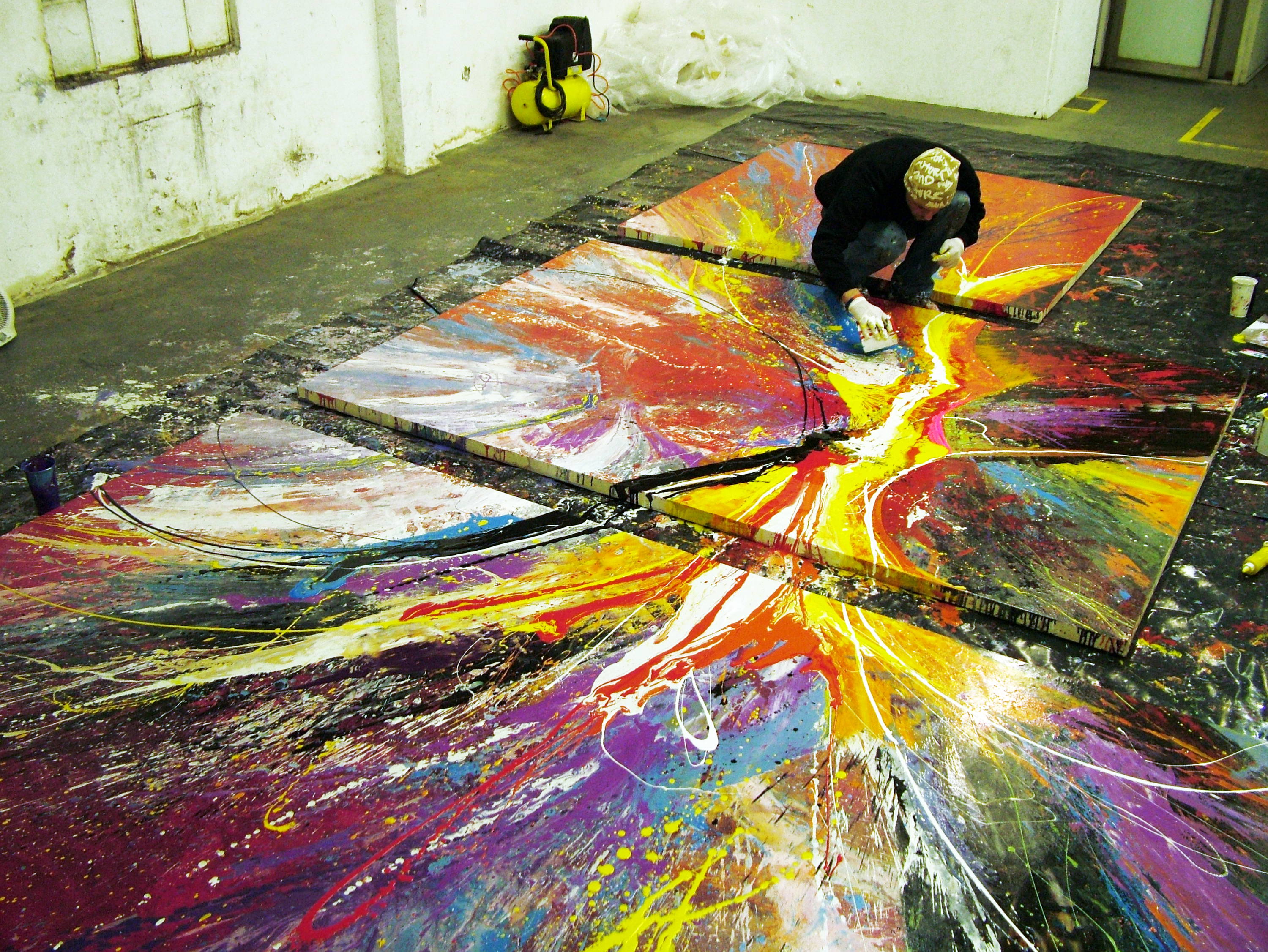 Swarez is 100% self-taught and only discovered he liked to paint at 38 years old after many years as a parcel courier. "I got up each morning at 6:30am, did my shift then went home again. I drove many miles and delivered many parcels. It just about paid the bills but I wanted to make a change."
It then took Swarez another 5 years honing his technique and style before he was comfortable calling himself an artist. He spent weekends and evenings practicing and learning, discovering he had a love of colour, which is evident in all his paintings.
Fast forward a few years and after resigning from the day job and starting his own art business, Swarez has built his own gallery, been featured in the BBC programme 'Home is where the Art is' and worked with many corporate and private clients creating unique, one-off pieces of art using specially formulated enamel paints.
When we came across Swarez, we saw instantly the potential to combine our passion for creating products that improve workplace acoustics and wellbeing together with his passion for colour and ability to create and control shapes and forms into spectacular pieces of acoustic art.
The impact of art in the workplace
Including well curated art in the workplace can have far reaching effects beyond being purely decorative. Art is a creative way for businesses to embed their brand vision, culture and tell their story within the office, helping staff, clients and visitors to gain a deeper understanding of the organisation.
A recent research study from the British Council for Offices found that 87.4% of respondents said that art is more relevant in the workplace today than it has ever been, and a staggering 93.8% stated 'art makes the workplace feel more welcoming'.
Another important role art can play in the workplace is by promoting social interactions and emotional responses, fostering personal relationships and stimulating creativity within office environments.
Art and Acoustics….. a natural fit
Our mission is to create innovative products that combine design aesthetics with acoustic capabilities, so combining art with acoustics was a natural for us. Working closely with Swarez, we have created a range of visually exciting acoustic art canvasses featuring ten of Swarez's stunning works. They are available in a range of colour palettes and sizes and have a Class A acoustic rating so not only do they look amazing, but they will also help to reduce echo, promote wellbeing and make people happier.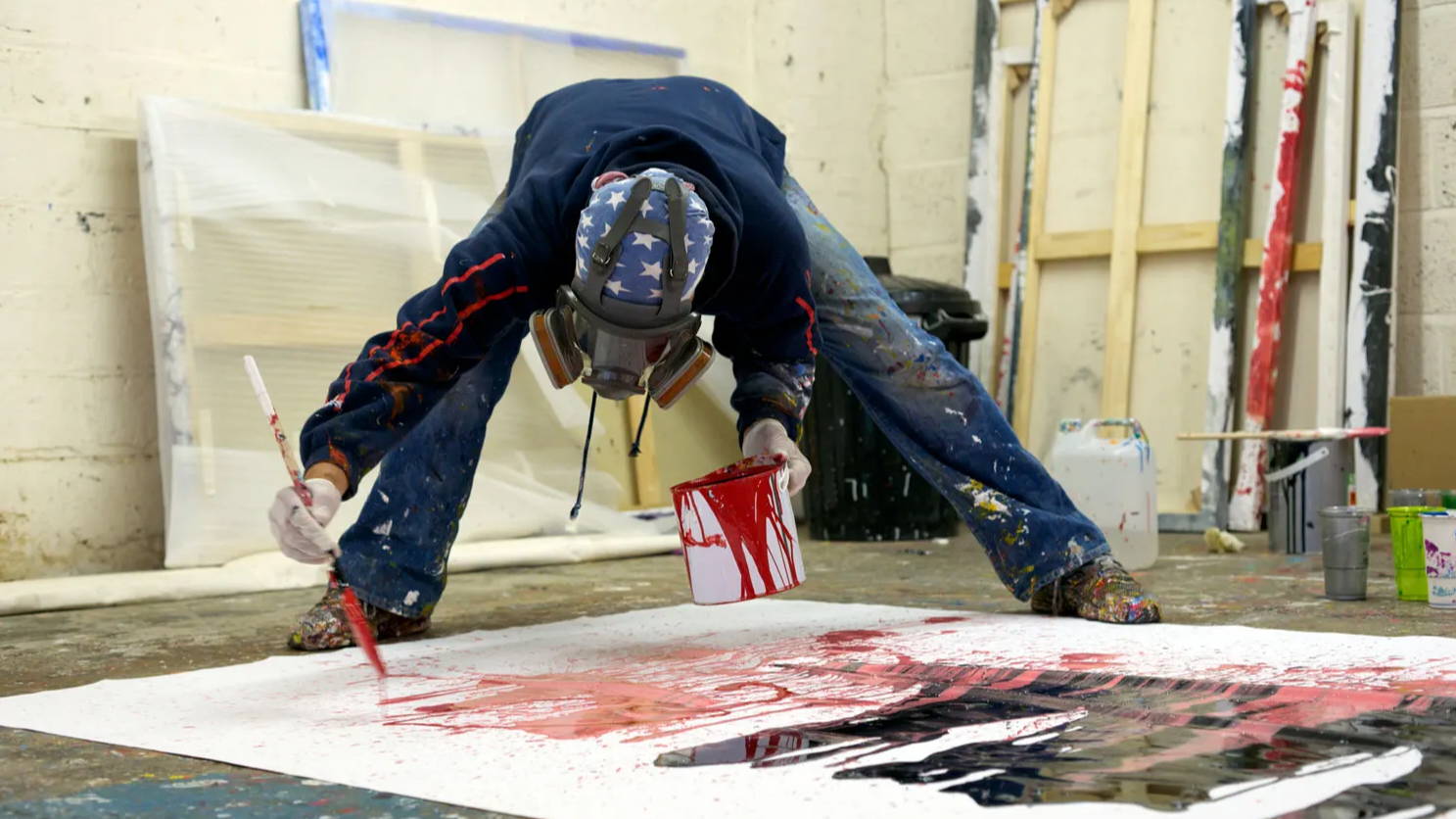 "I got up each morning at 6:30am, did my shift then went home again. I drove many miles and delivered many parcels. It just about paid the bills but I wanted to make a change."
---