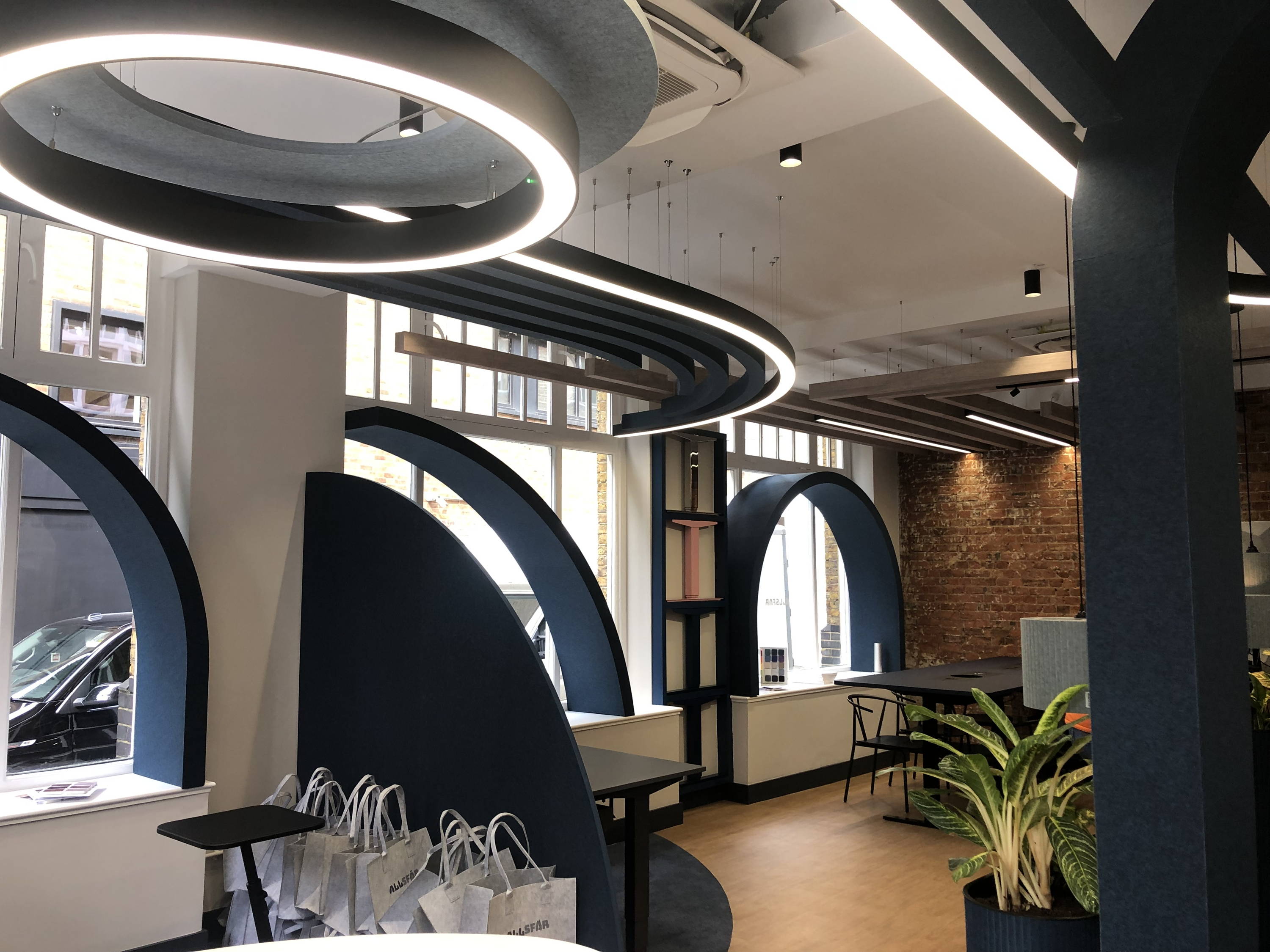 We are proud of our new Showroom in Clerkenwell and thought we could share how we achieved this outcome in partnership with MF Design Studio.
The space
The showroom is located on a corner position at14 Baltic Street East. It is set over 2 floors of around 1500 sqft with plenty of windows, excellent light and good sightlines. Unusually for this part of London, it has an outside courtyard space. We share the space with sit/stand desk specialists Lavoro.
The brief
Our aspiration was to create a hub for architects and interior designers to bring clients to see our products, make a place to meet and work as well as a somewhere we could run networking events.
The space needed to be modern, welcoming and flexible with zoned areas for sample displays and private meetings as well as socialising and working. We wanted to make good use of the period architecture while demonstrating how our products can deliver contemporary design impact as well as acoustic functionality. Finally, we wondered how we might make the best use of our outside space in this bustling London location.
The Approach
We commissioned award-winning boutique Interior Architecture consultancy, May Fawzy Design Studio. The MF Design team provided an extraordinary sound and movement concept that draws its inspiration from the lines of a sound wave.
May Fawzy explains:
"When approached by AllSfär to conceptualize the design for their showroom, we embarked on a journey to encapsulate their core message of 'Creating Calm.' Drawing inspiration from the serene yet powerful nature of sound waves, we set out to craft a dynamic space that pulsates with energy.
The lower ground floor of the showroom has been ingeniously transformed into a virtual sound wave using AllSfär products, serving as an engaging backdrop for their seminars, events, and celebrations. The color palette we've employed is vibrant and impactful, ensuring that each visit to the showroom becomes an unforgettable and immersive experience for all who step through its doors.
On the ground floor, a striking 'virtual sound wave' baffle in navy blue sweeps gracefully across the entire expanse, immediately capturing attention. The walls combine a mix of pristine white, cool grey, and exposed brick, establishing a balanced backdrop. To define the space further, we've artfully arranged 'Blom' planters and an ensemble of Floe-Line curved linear LED, T-Line tubular LED, and Casambi wireless lighting controls from Mount Lighting, creating a captivating installation.
Elegantly curved bespoke baffles, also in the bold navy blue hue, gracefully frame the windows, while a captivating archway positioned at the room's center showcases the advantages of acoustic wall coverings.
Venturing downstairs, the design theme takes on softer tones. Visitors are greeted by a remarkable display of lattice-style acoustic ceiling baffles, mirroring the soothing sage green pathway as it gently winds towards a sophisticated hospitality island. A delightful flamingo-pink soft seating area extends a warm invitation for casual meetings and flexible working, while a private side room, adorned in soft yellow and equipped with acoustic treatments, provides a welcoming space for business discussions.
Intelligent design considerations on this floor include well-placed workstations, ample storage solutions, and convenient access to the serene private courtyard."
The Outcome
The space opened in time for the 2023 Clerkenwell Design Week and created a buzz with over 300 architects and interior designers taking time to visit. The hospitality area with its sociable island has become a great space for informal meetings and staff from both brands are enjoying having a place where they can show and demonstrate products. It is also a relaxing and acoustically comfortable place to work.
You can visit us at the AllSfär Showroom by appointment between 10am-4pm, Monday to Friday. Book an appointment via our website or by emailing hello@allsfar.com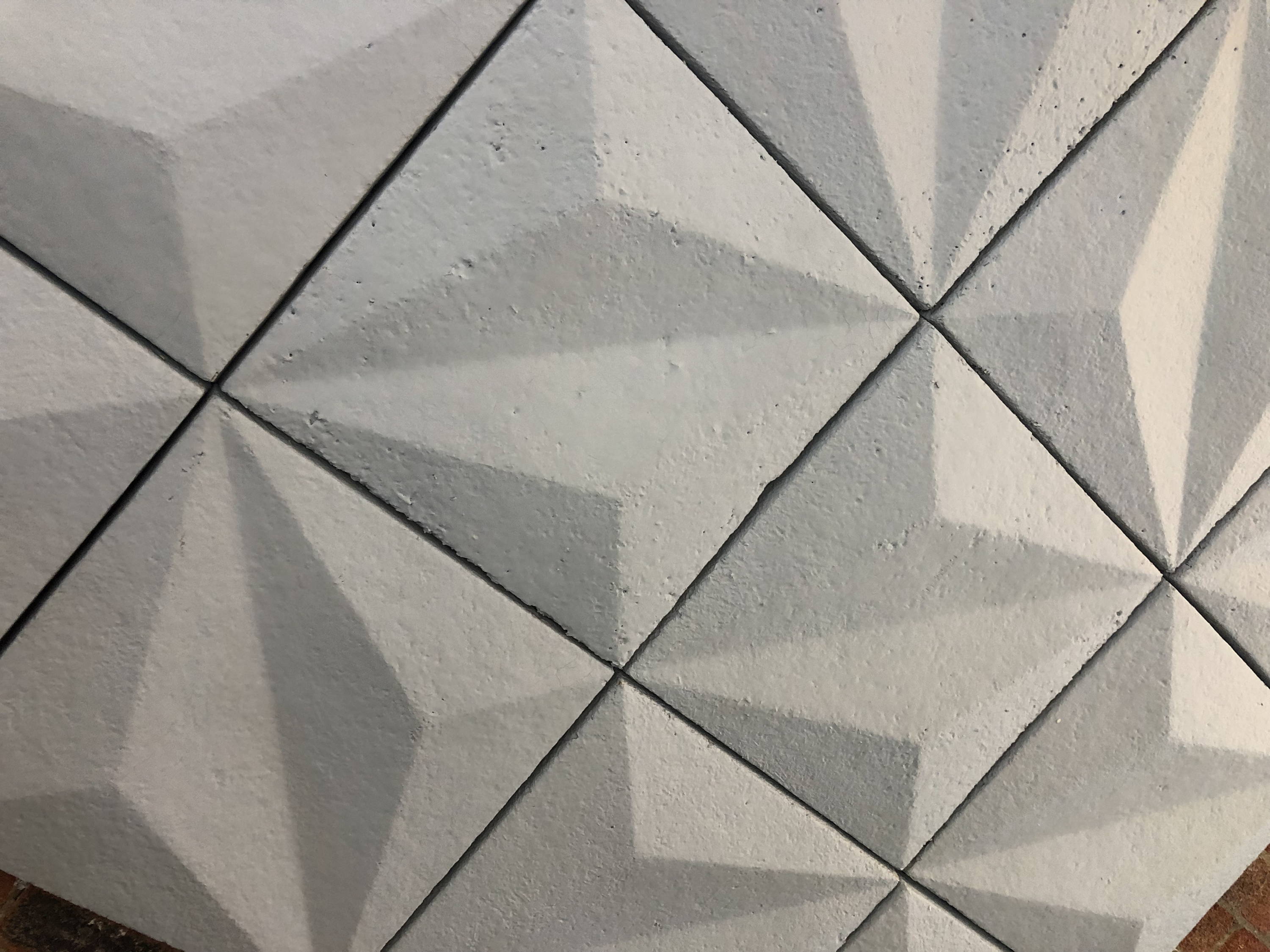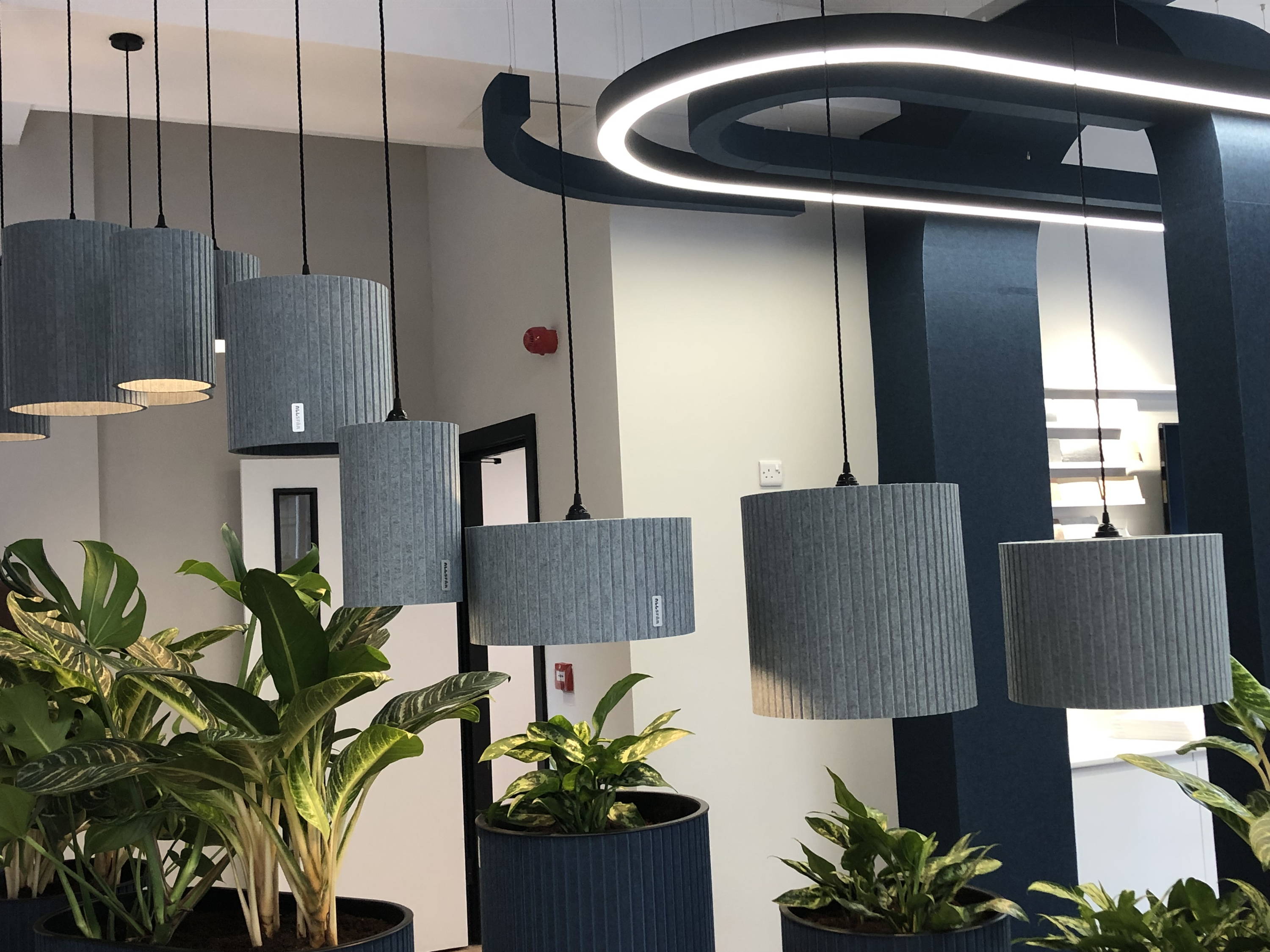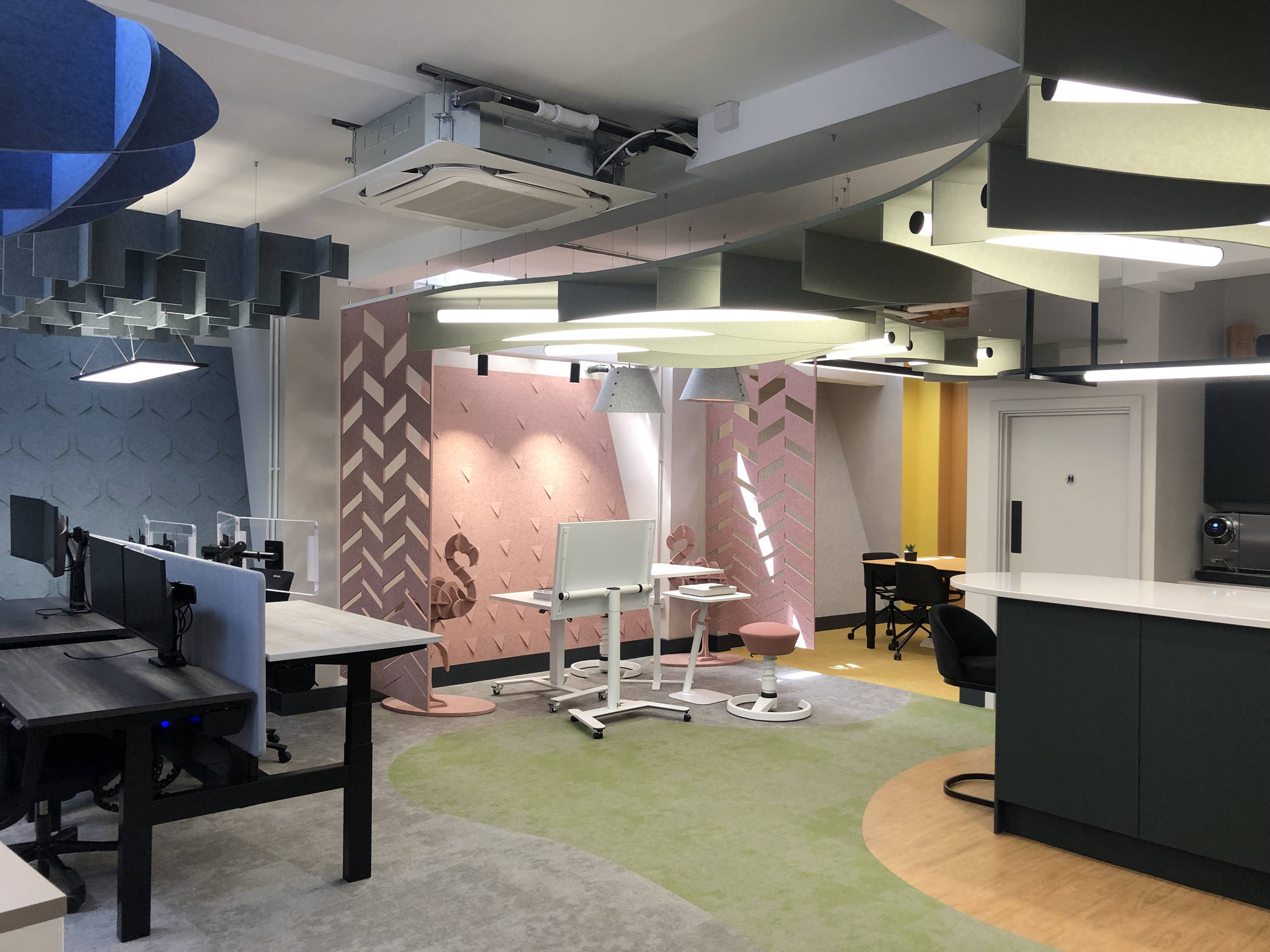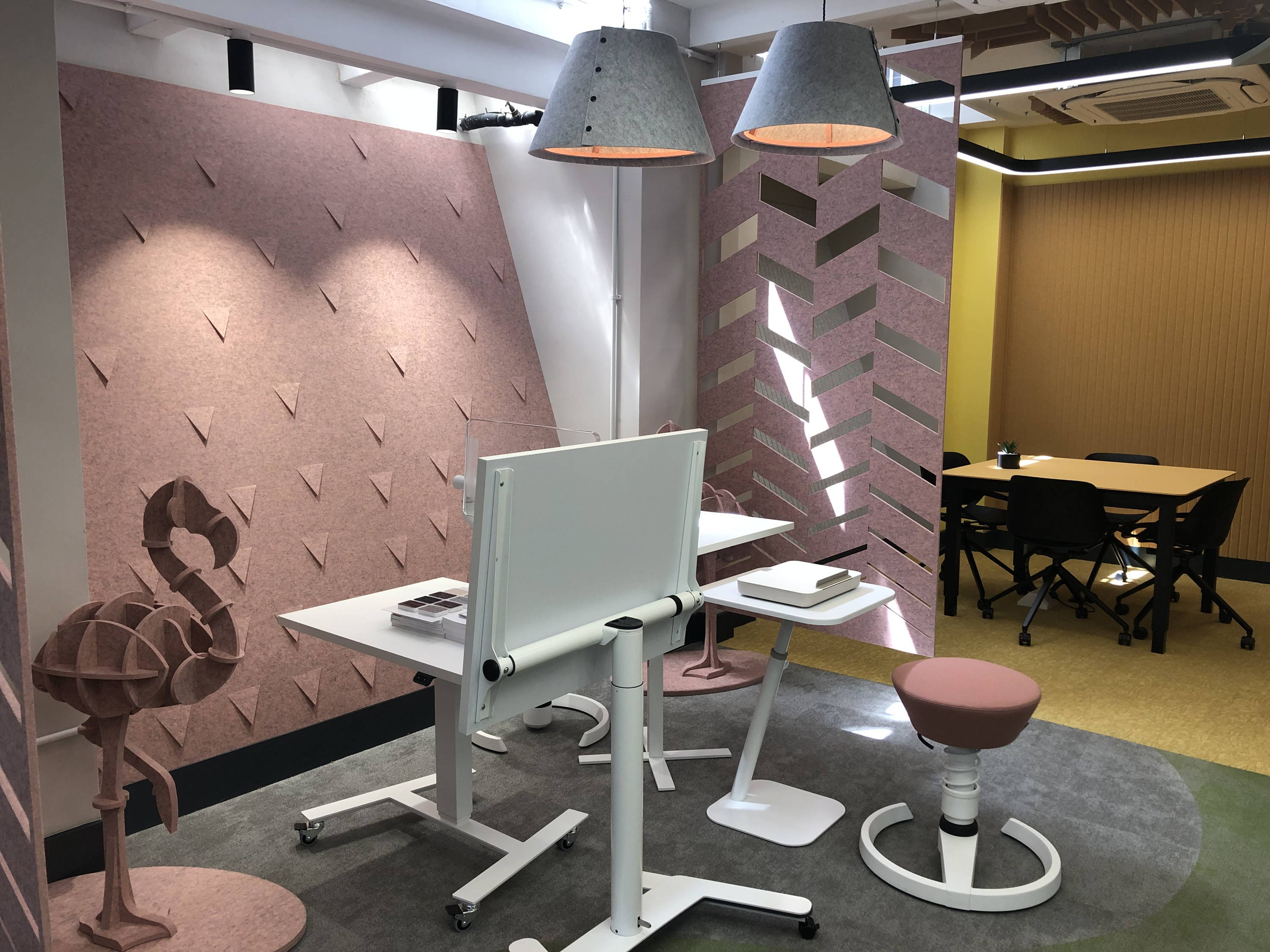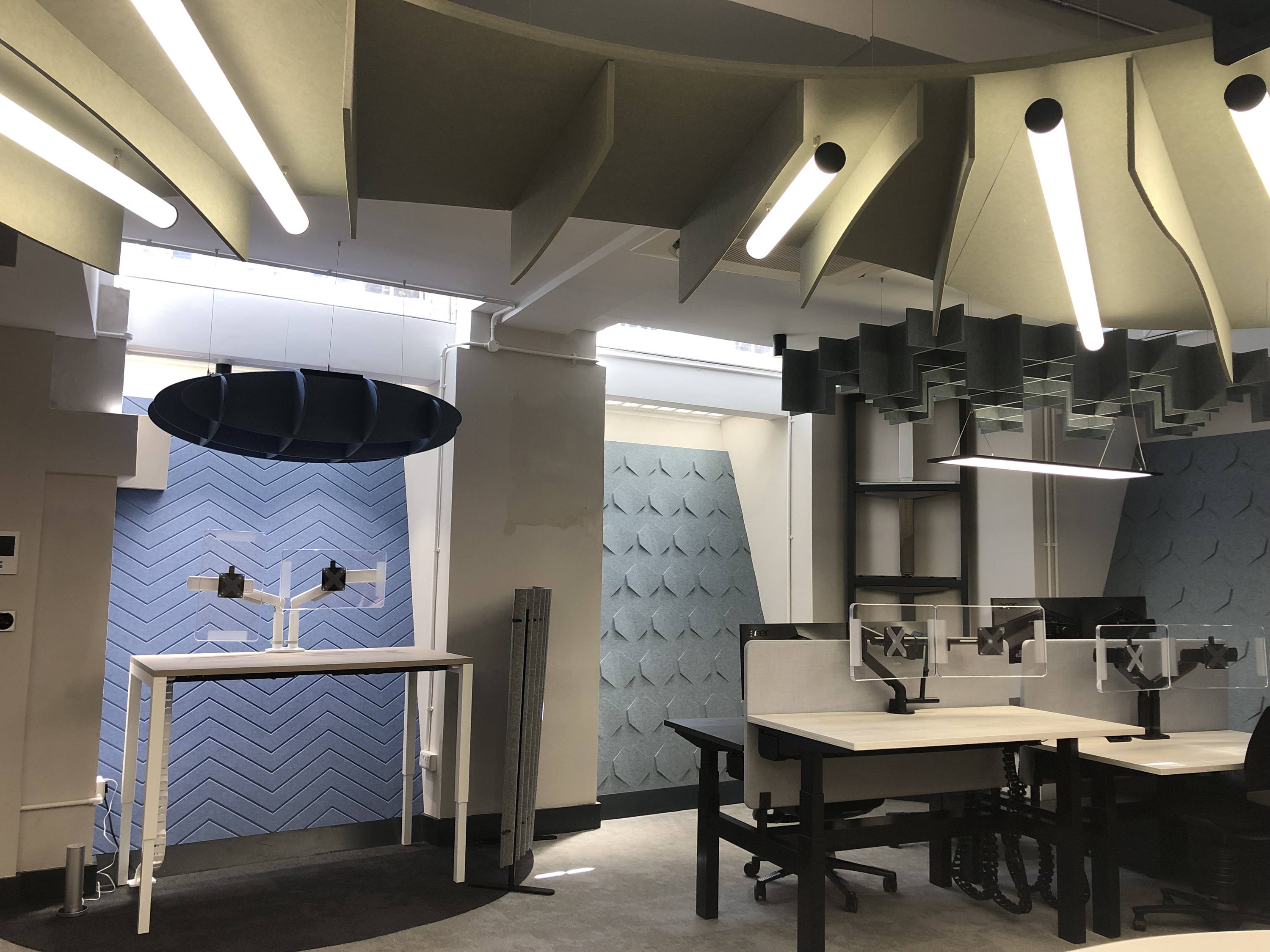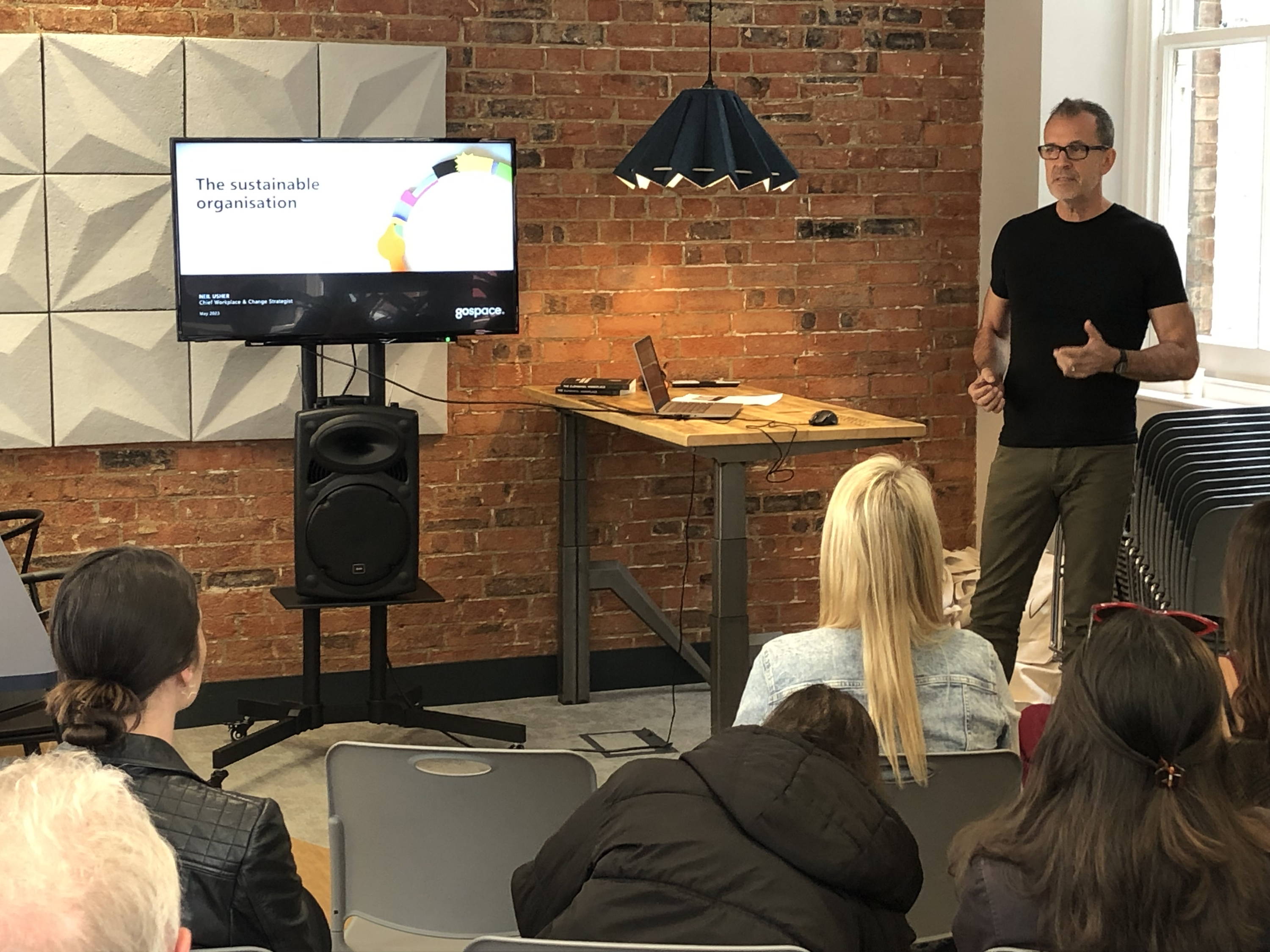 Want to find out more about our products or talk to us? Get in touch to book your face to face or virtual meeting.
020 3889 9888, we'd love to hear from you.
---