Ryder Architects - Clifford Chance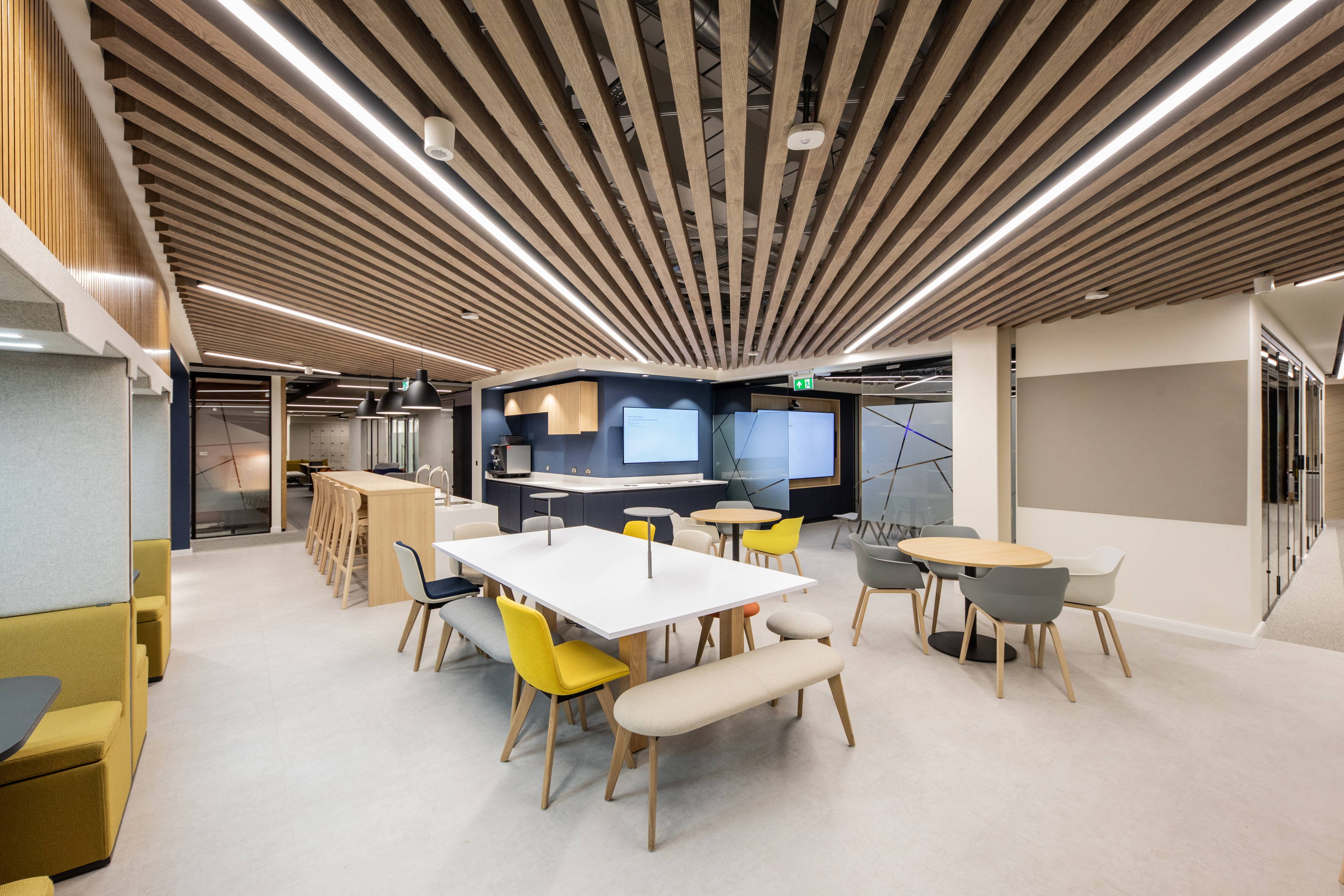 Client: Clifford Chance
Architect: Ryder Architects
Interior Designer: Ward Robinson Design
Scope: 15,178 sqft Cat B fitout
We were thrilled to be selected by Ward Robinson Design, part of Ryder Architecture, to provide our BreezeSense printed acoustic ceiling baffles for this prestigious project for Clifford Chance who relocated their Newcastle office to The Lumen, a new office building designed by Ryder Architects.
Designed to provide aninviting and optimal space for the firm's people and clients, the project includes a range of work settings including, collaboration zones, offices, client meeting rooms, boardroom, communal kitchen, and a flexible 'town hall' space that can be used in a variety of ways.Client confidentiality is paramount for Clifford Chance and so ensuring acoustic privacy was a key consideration for the project.
We provided over 500 bespoke wood effect printed ceiling baffles that were installed in three phases by our experienced installation partners at John Atkinson Interiors. BreezeSense bespoke printed baffles were chosen because of the life-like quality of the wood print and for their acoustic properties. The baffles matched the scheme's colour palette and wood finishes on the floor, helping to create a seamless look and feel throughout the space whilst delivering acoustic privacy and comfort. The result is a modern, bright space that combines acoustic practicality with aesthetics helping to create a destination workplace for Clifford Chance, their colleagues and clients and a welcoming, professional and above all confidential space for their clients to visit.
Testimonial from Ward Robinson:
"Clifford Chance is a law firm therefore confidentiality is crucial for their working environment. The acoustic requirements in each space were demanding in order to achieve these confidential spaces, all finishes were carefully considered. The existing building had an open soffit, providing a blank canvas for us to work with. We were keen to get wood into the ceiling as oak was a key part of the design intent. Allsfar provided the ideal product as we weren't able to use a solid oak ceiling due the acoustic requirements, the BreezeSense baffles were the perfect solution, giving the effect of timber whilst providing great acoustics. They were a great supplier to work with and the baffles tied the scheme together nicely". Nicola, Designer Ward Robinson Design.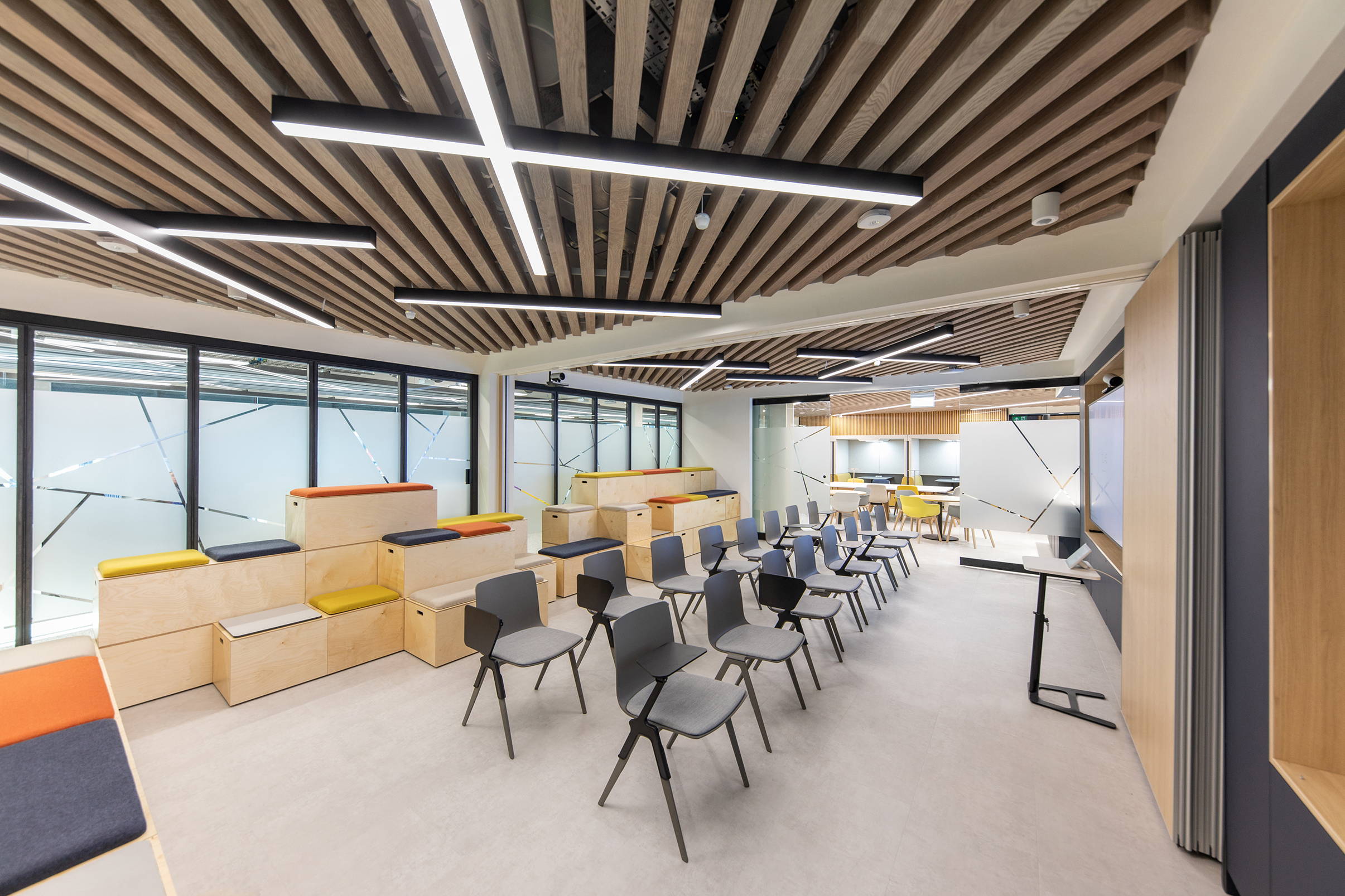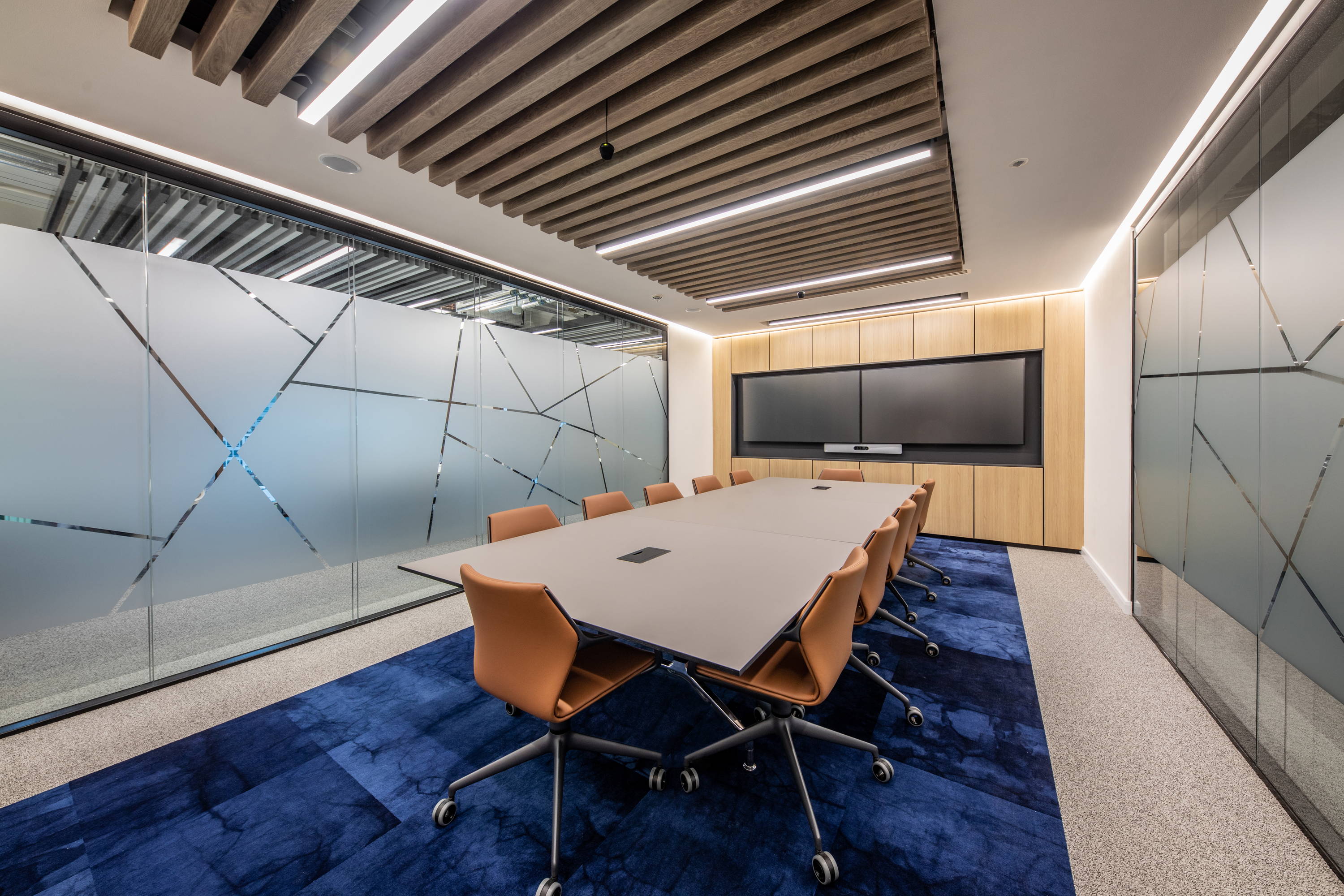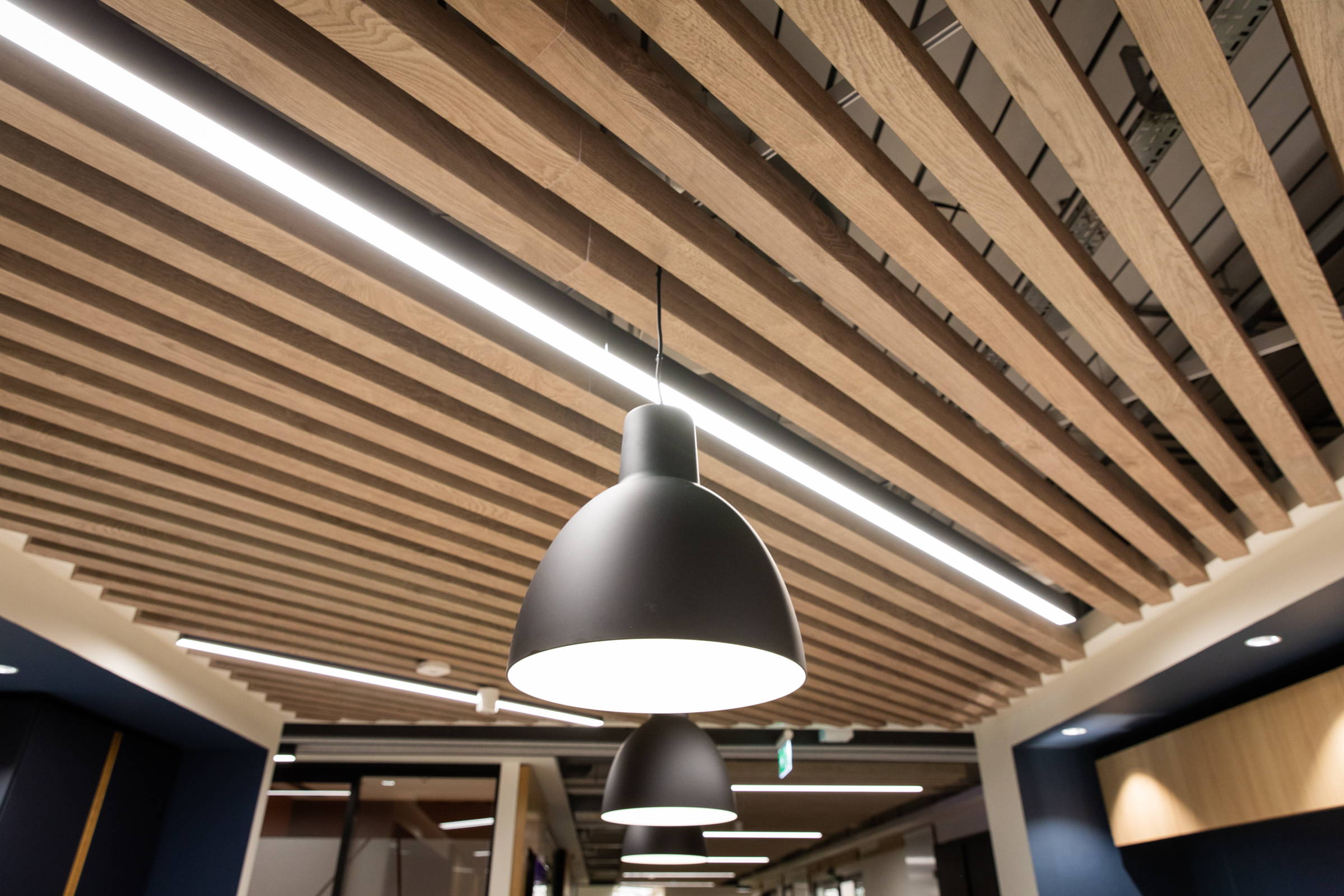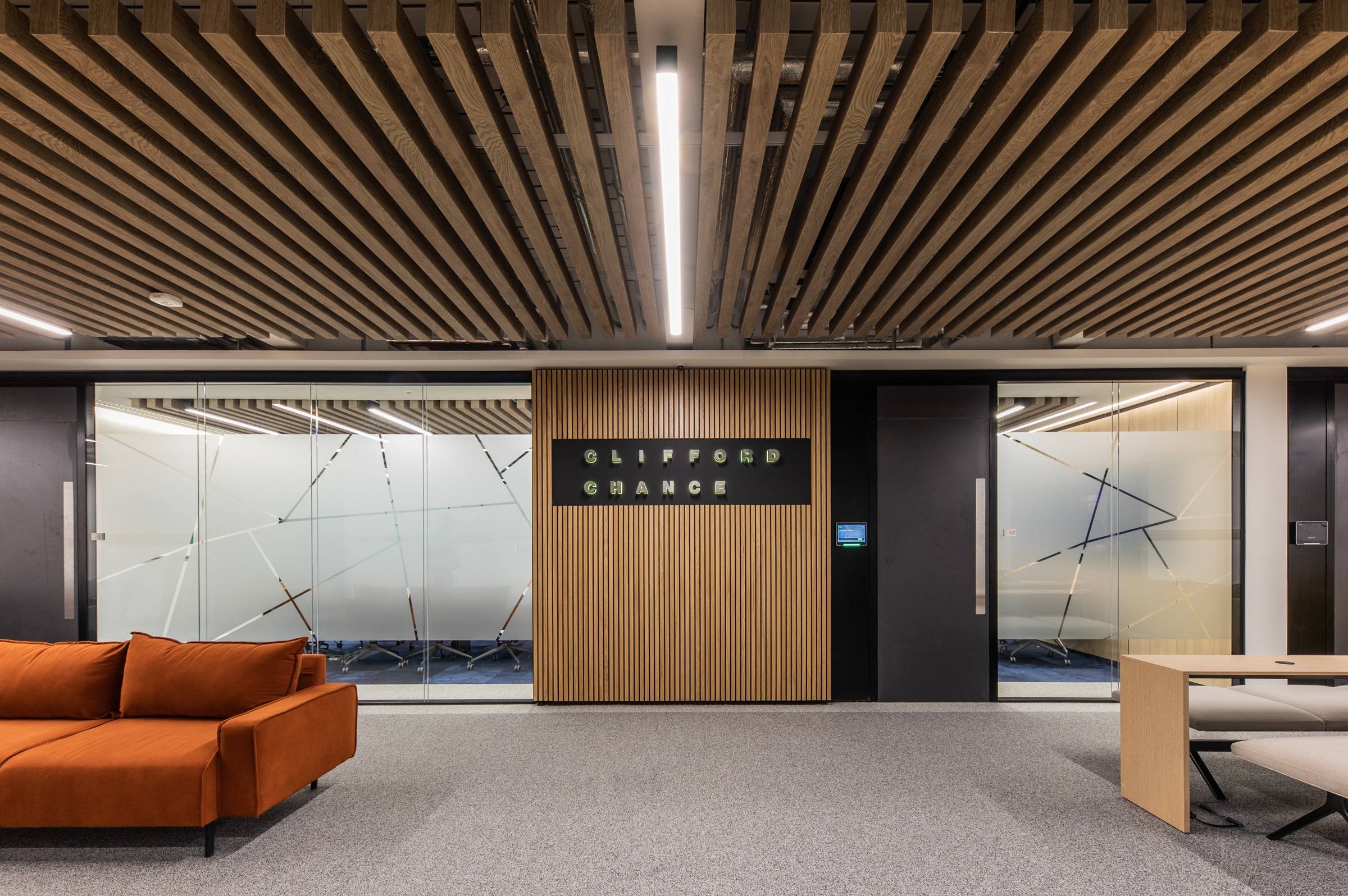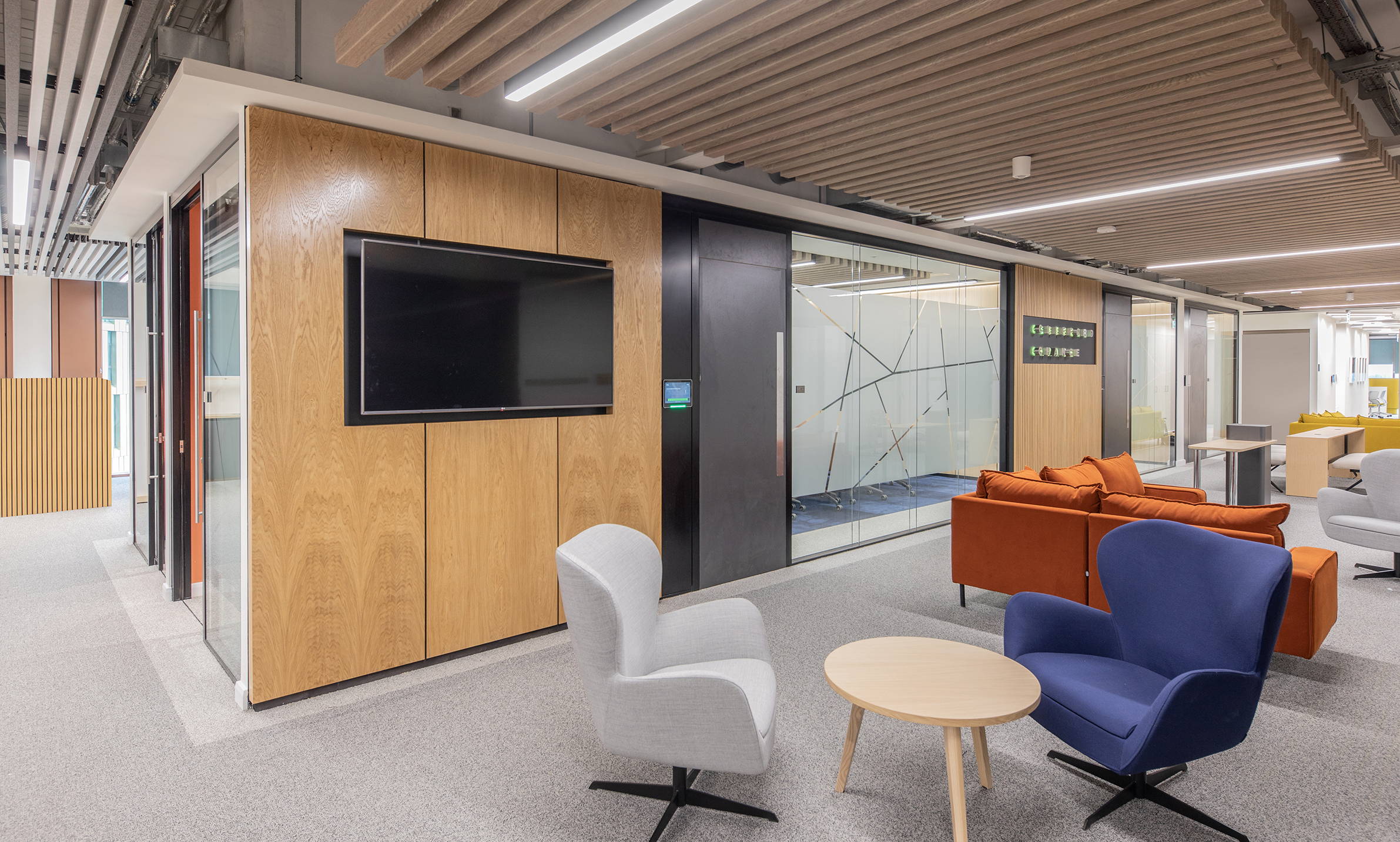 Photography by Bec Hughes (@the.house.of.hues)
Want to find out more about our products or talk to us? Get in touch to book your face to face or virtual meeting.
020 3889 9888, we'd love to hear from you.
---