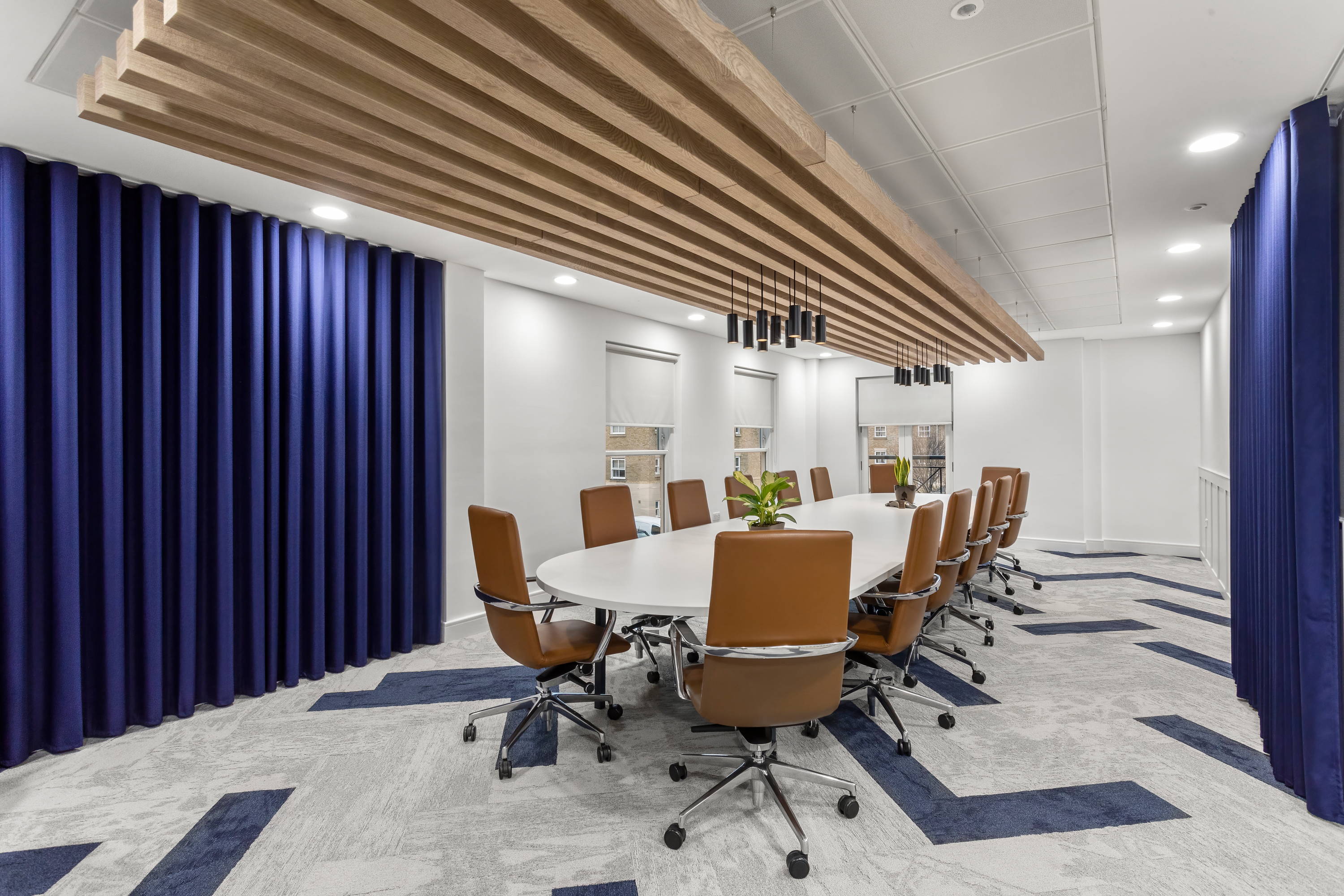 Client: Rickard Luckin
Designer: Spacio Office Design
Project: Spacio were tasked with creating a modern, flexible and social space for accountants and tax advisers Rickard Luckin across the 10,000 sq ft office in Chelmsford. The project included different colours and textures and given the sensitive nature of some of their work, the scheme also included quiet spaces, meeting rooms and work pods.
Solution: Creating a calm and flexible space meant careful consideration of the acoustics across multiple spaces, including the Boardroom and open-plan workspaces. Spacio chose our wood effect BreezeSense acoustic ceiling baffles for the Boardroom to compliment the colour scheme of the loose furniture. The BreezeSense baffles not only add visual interest to the ceiling but also help to reduce reverberation and manage the acoustics, which is key for confidential financial discussions with clients. Our Diffuse WorkBox furniture was also chosen for the open-plan workspaces and we supplied both two-person and four-person configurations, providing staff with a quiet workspace for focussed work within the large open-plan workspace.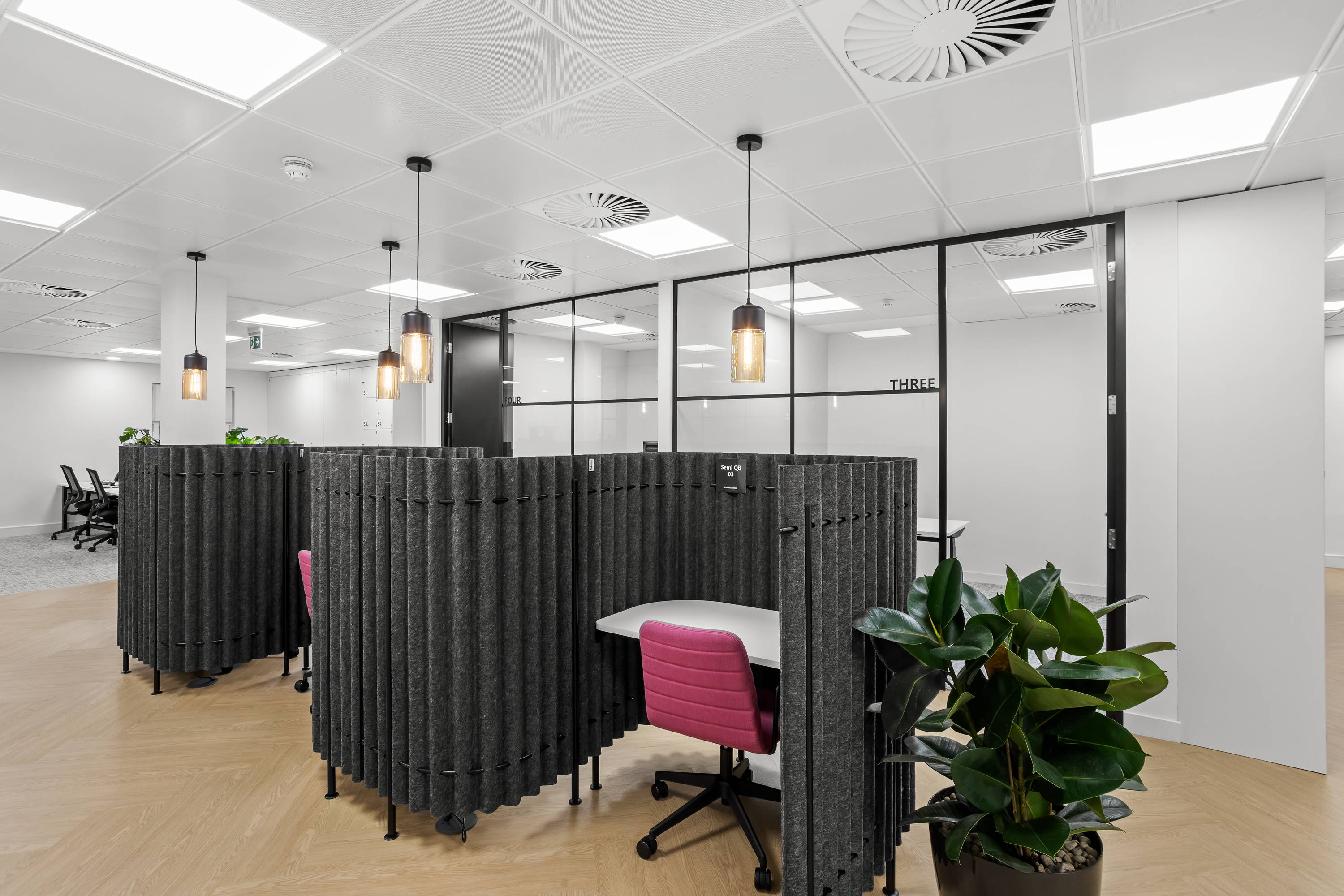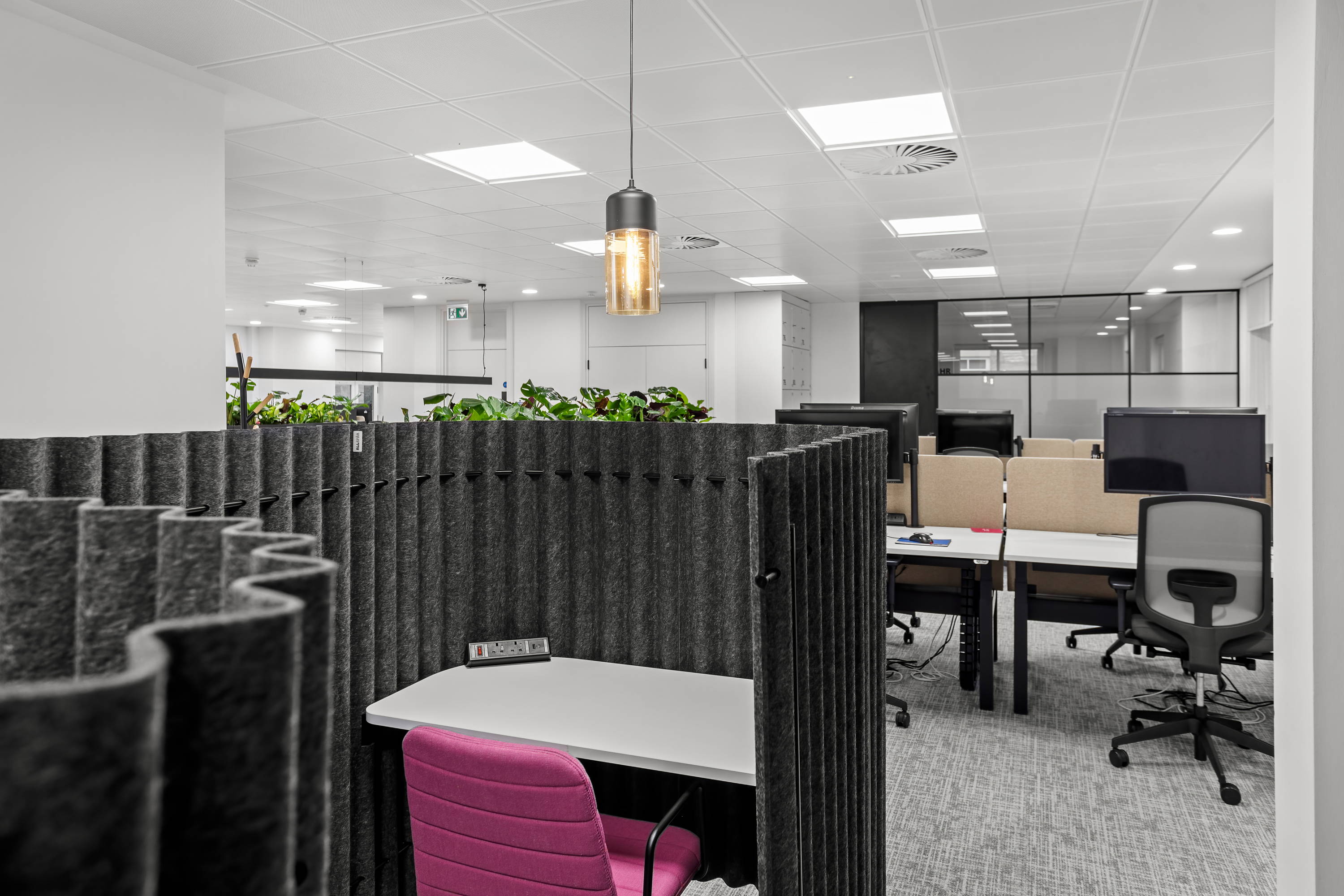 ---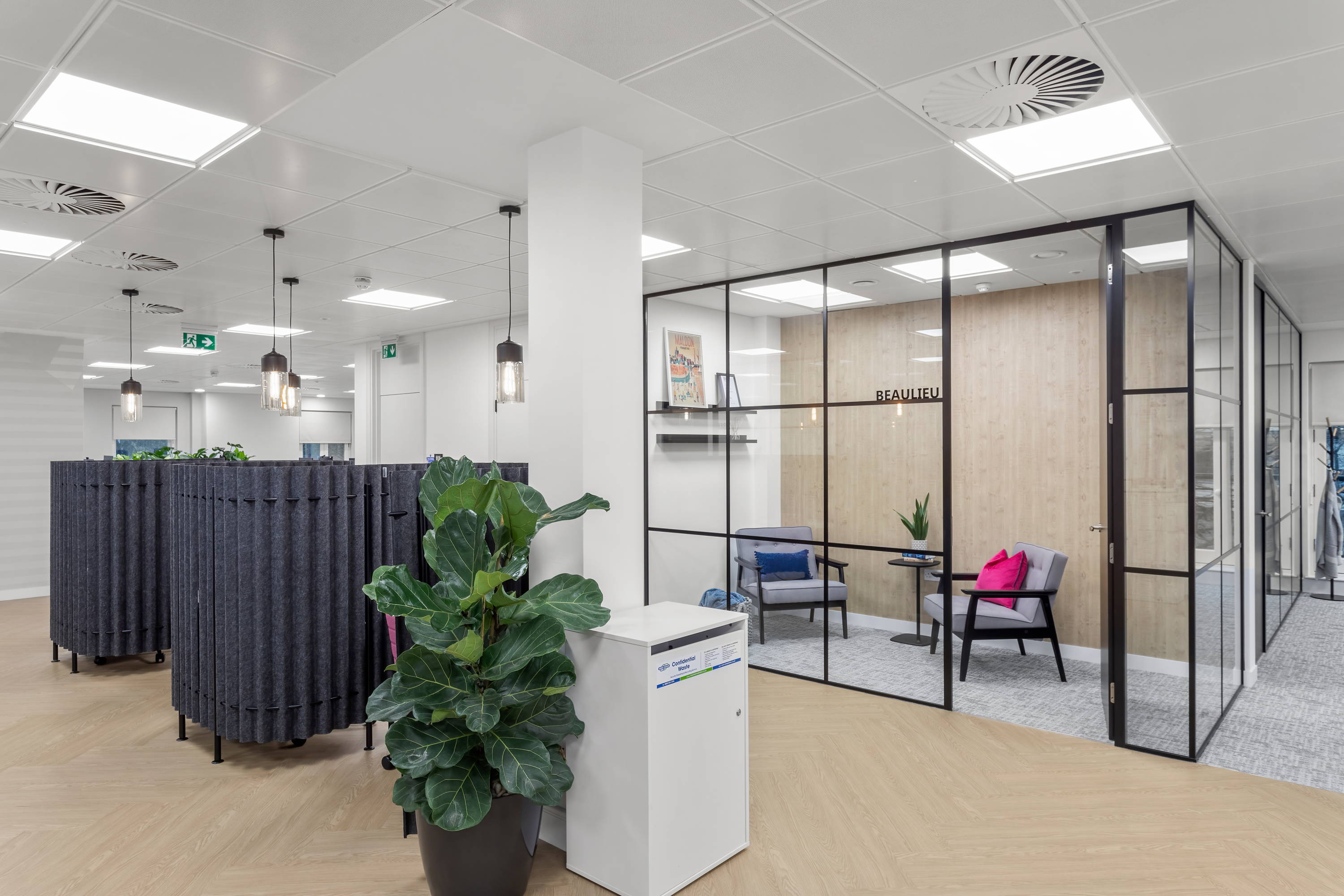 Want to find out more about our products or talk to us? Get in touch to book your face to face or virtual meeting.
020 3889 9888, we'd love to hear from you.
---