Rentokil – Auditorium project at Compass House in Crawley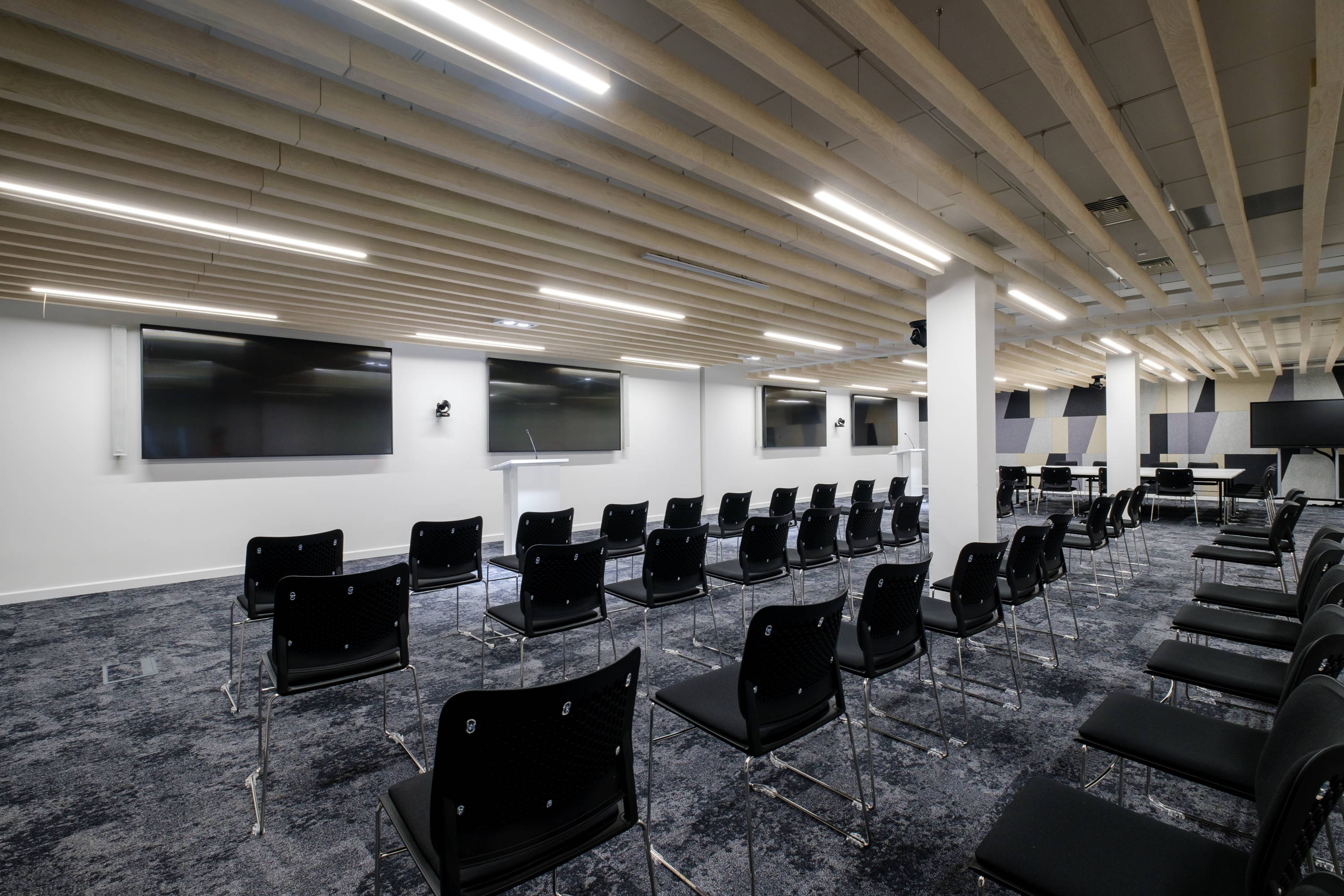 Client: Rentokil – Auditorium project at Compass House in Crawley
Designer: Louise Coombs – The Jones/AIS
Project: We were asked to support The Jones and AIS create a flexible and acoustically comfortable auditorium for their client Rentokil. It was a very large space that needed acoustic treatments to both the walls and the ceiling to ensure the acoustics were managed effectively. We installed 430+ linear metres of BreezeSense printed acoustic baffles in Sessile Oak, which delivered the look of hard wood whilst managing the reverberation across the entire space. To the walls we installed two large 10m wide x 3m high walls in Tyg Geo design wrapped in Camira Sonus fabric – Voice, Beat, Amp & Music
Challenge: The main challenge was the auditorium was a large open space being used for large presentations, so it was crucial the acoustics were managed right. The added challenge was the need for flexibility and the option to divide the large space into smaller areas.
Solution: The fabric-wrapped Tyg acoustic panels helped create a largescale statement wall and deliver visual interest through the dynamic Geo design – something quite different from the usual bland auditorium walls, whilst also managing reverberation around the space. For the ceiling, the positioning and installation of the ceiling baffles needed careful consideration to allow for maximum flexibility, allowing the space to be divided up into different spaces. Precision printing of the ceiling baffles was also essential to ensure there was a uniform look and feel right across the ceiling for maximum visual impact.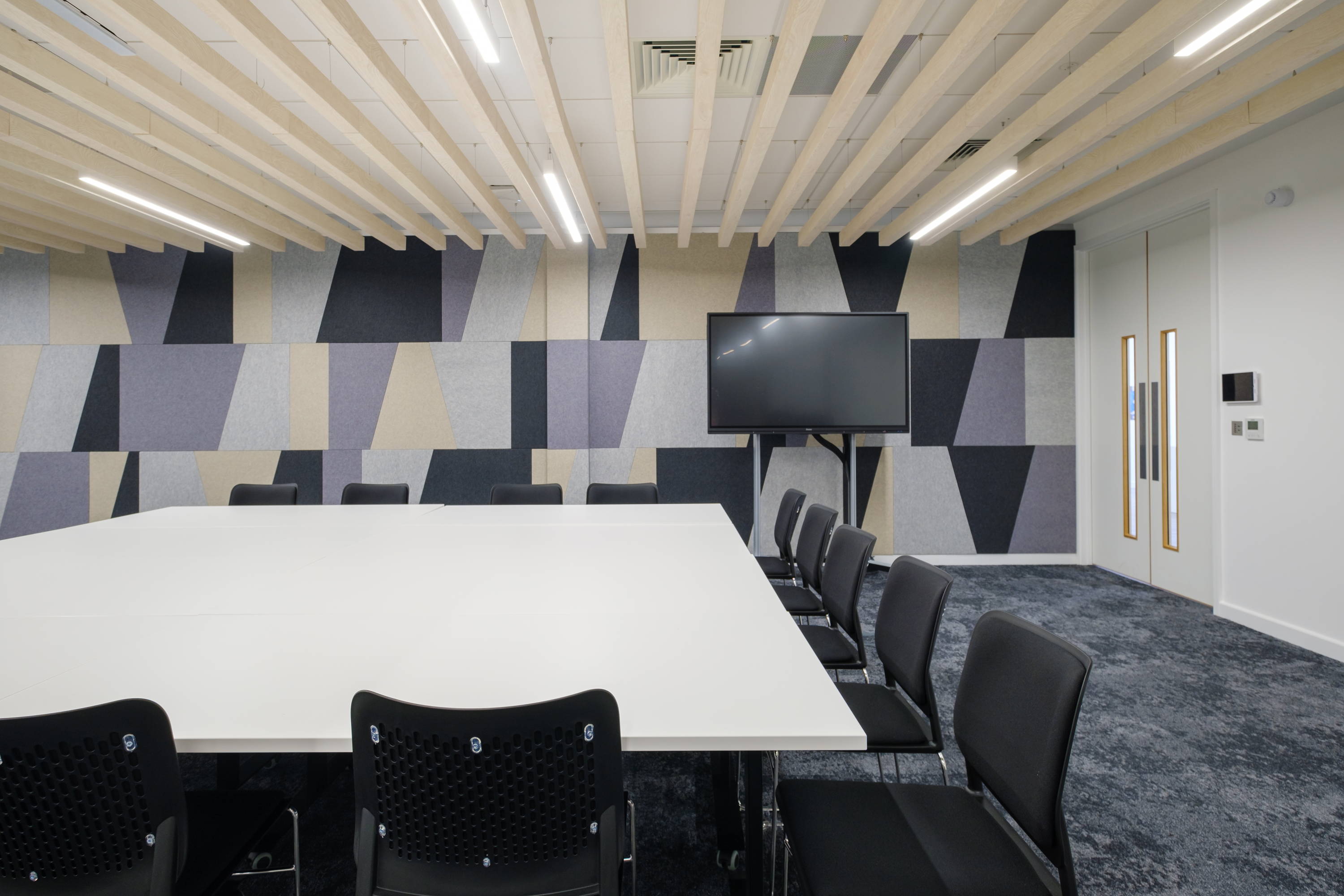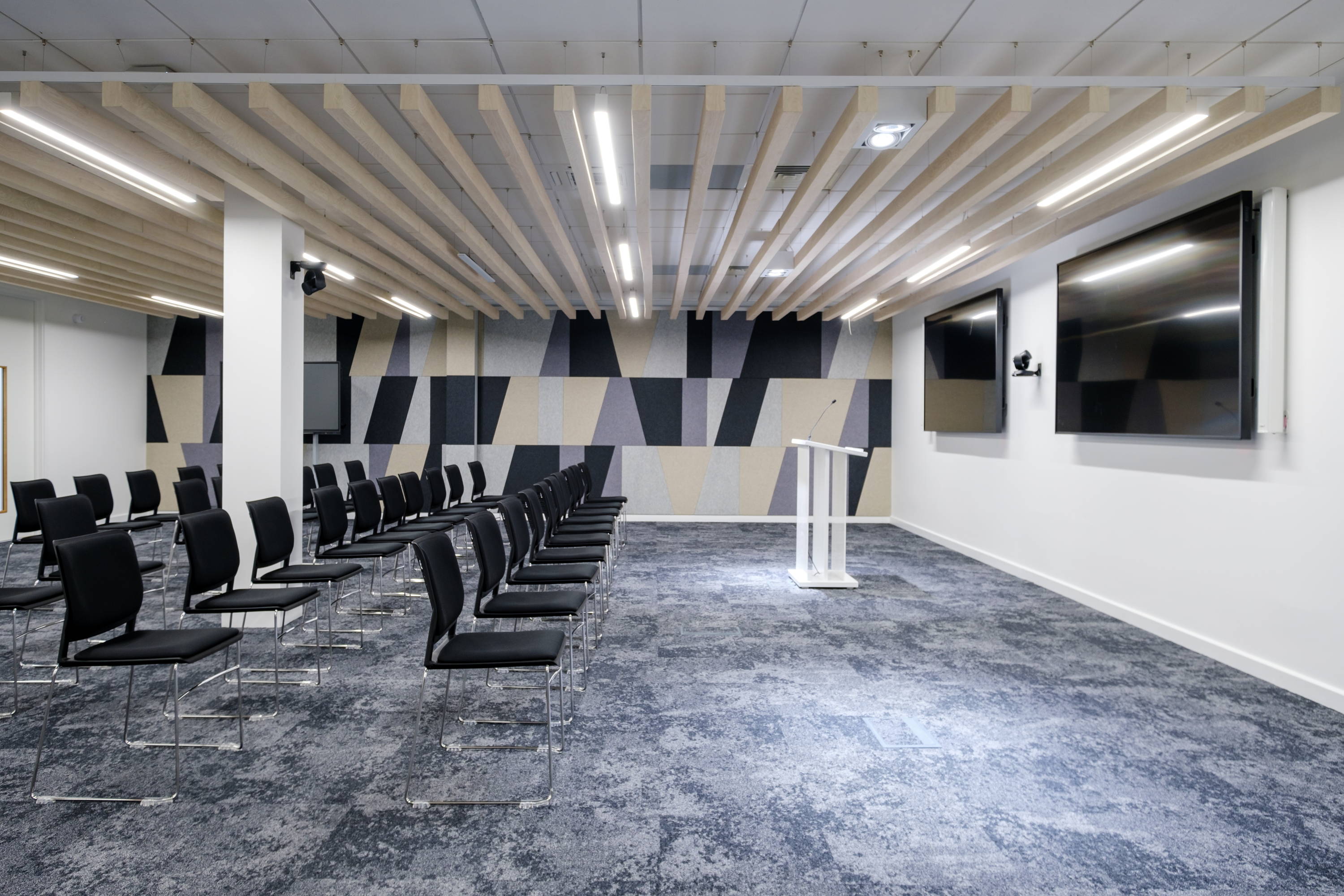 ---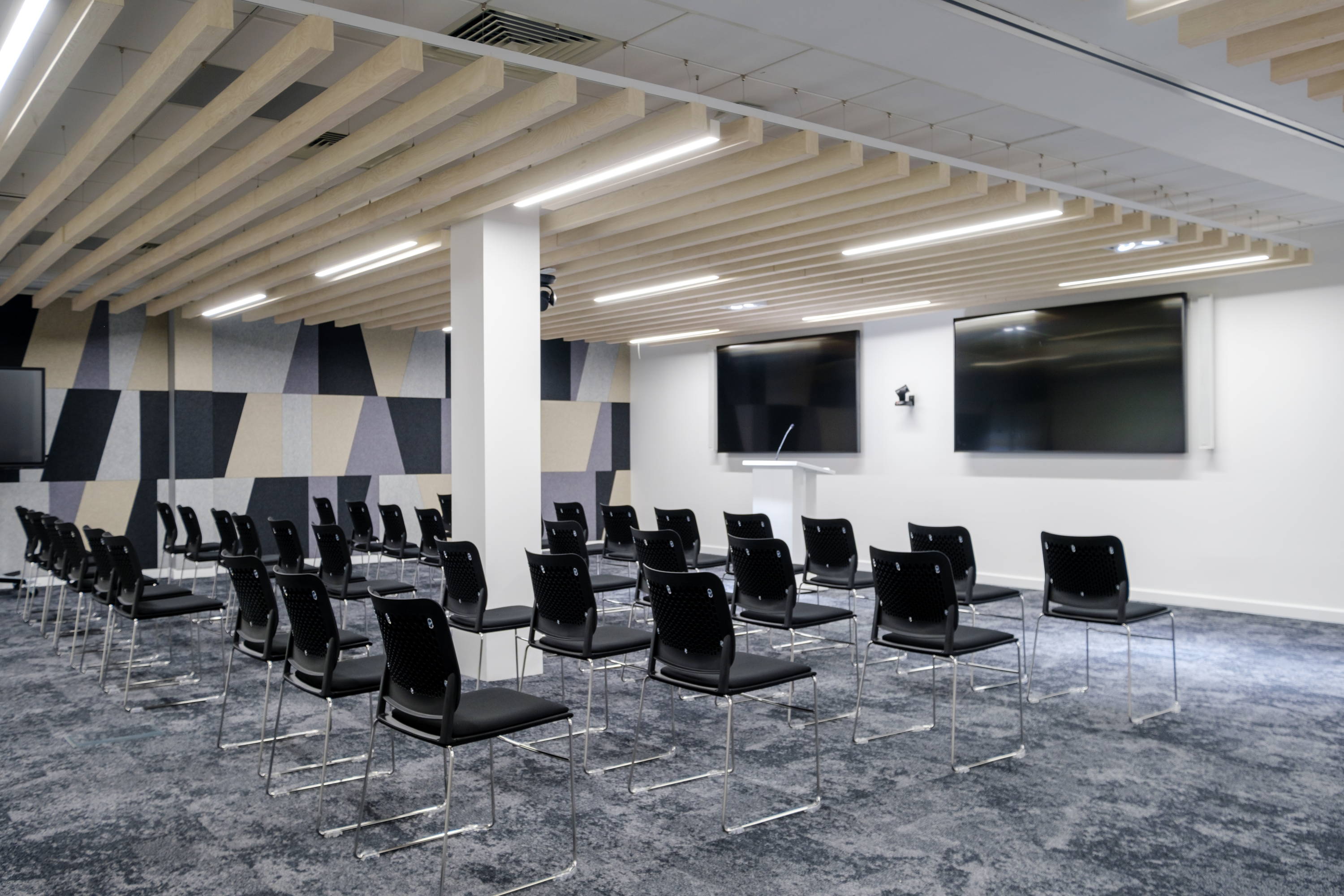 Want to find out more about our products or talk to us? Get in touch to book your face to face or virtual meeting.
020 3889 9888, we'd love to hear from you.
---