Proici Commercial Interiors - Interflon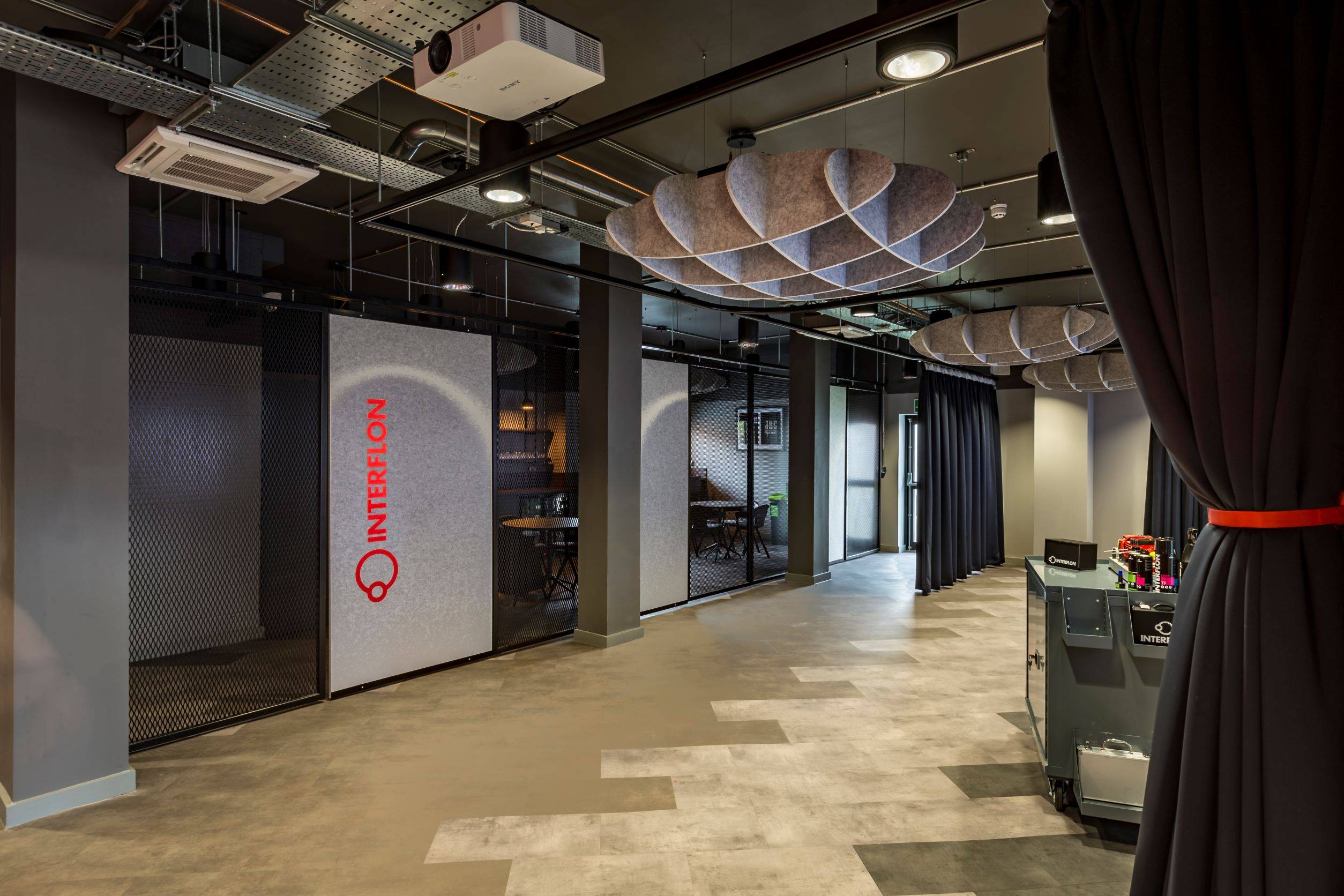 Client: Interflon
Designer: Proici Commercial Interiors
Proici were approached to carry out the design and refurbishment of Interflon's UK Head Quarters and main distribution centre in Stockton-on-Tees which required a total overhaul of their 2-storey premises. Interflon manufactures high performance lubricants, cleaners and hardware and operates in more than 50 countries, helping organisations reduce their maintenance and energy costs.
The challenge for Proici was to transform their existing out of date magnolia office space into an engaging environment which would facilitate the adoption of an agile workplace structure while representing Interflon's brand values and company culture through a bold industrial design language.
Having worked with Proici previously, we were thrilled to be working with them again on this exciting project. The entire design of the scheme had a very industrial feel and we worked closely with Proici to create and deliver a range of bespoke innovative acoustic solutions to help manage the acoustics across the large area.
We provided bespoke branded Interflon acoustic panels which were inset into a steel fabricated sliding door frame to create small meeting/break out spaces to provide the team with the space and opportunity for informal meetings and discussions. We also cut out the Interflon logo and infilled with Dove White to make a solid branded panelreflecting Interflon's red and white brand colours with our Rosella Red and Dove White acoustic felt as well as using red rope accessory for Eclipse lighting in the breakout areas. Other colours included Heron Grey which was used for the acoustic grids and complimenting the red and reflecting the urban, industrial feel of the space.
The new first-floor spatial configuration allows for a combination of private executive office spaces and agile work locations where employees can meet and collaborate informally and the ground floor warehouse space was augmented into a new flexible training suite and technical hub where collaborative workshops, product training and demonstration sessions could be hosted.
Both floors benefit from various types of acoustic solutions including ceiling grids, wall surfaces and lighting which not only deliver acoustic comfort but also reflect the Interflon branding and creating a more engaging space for the team.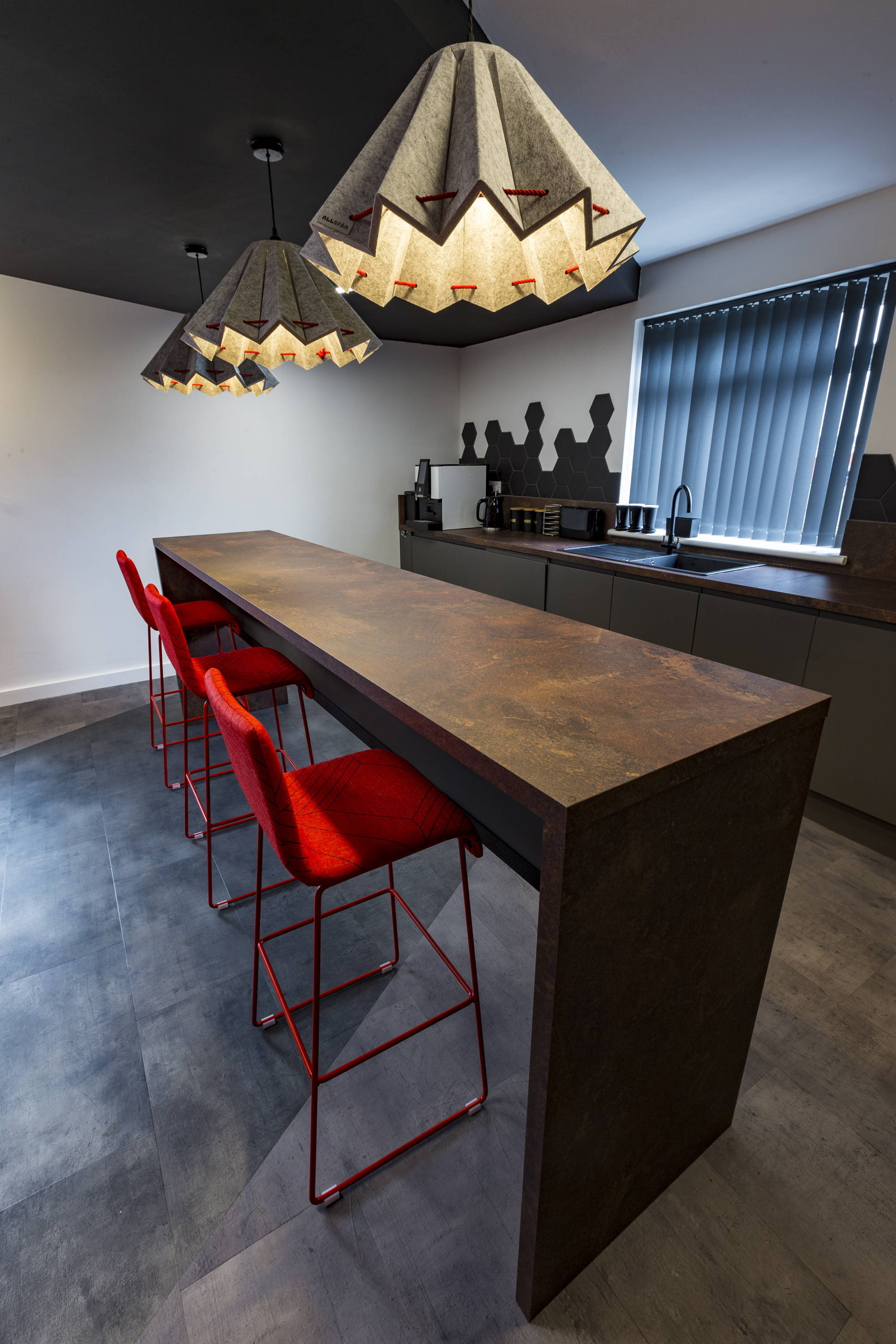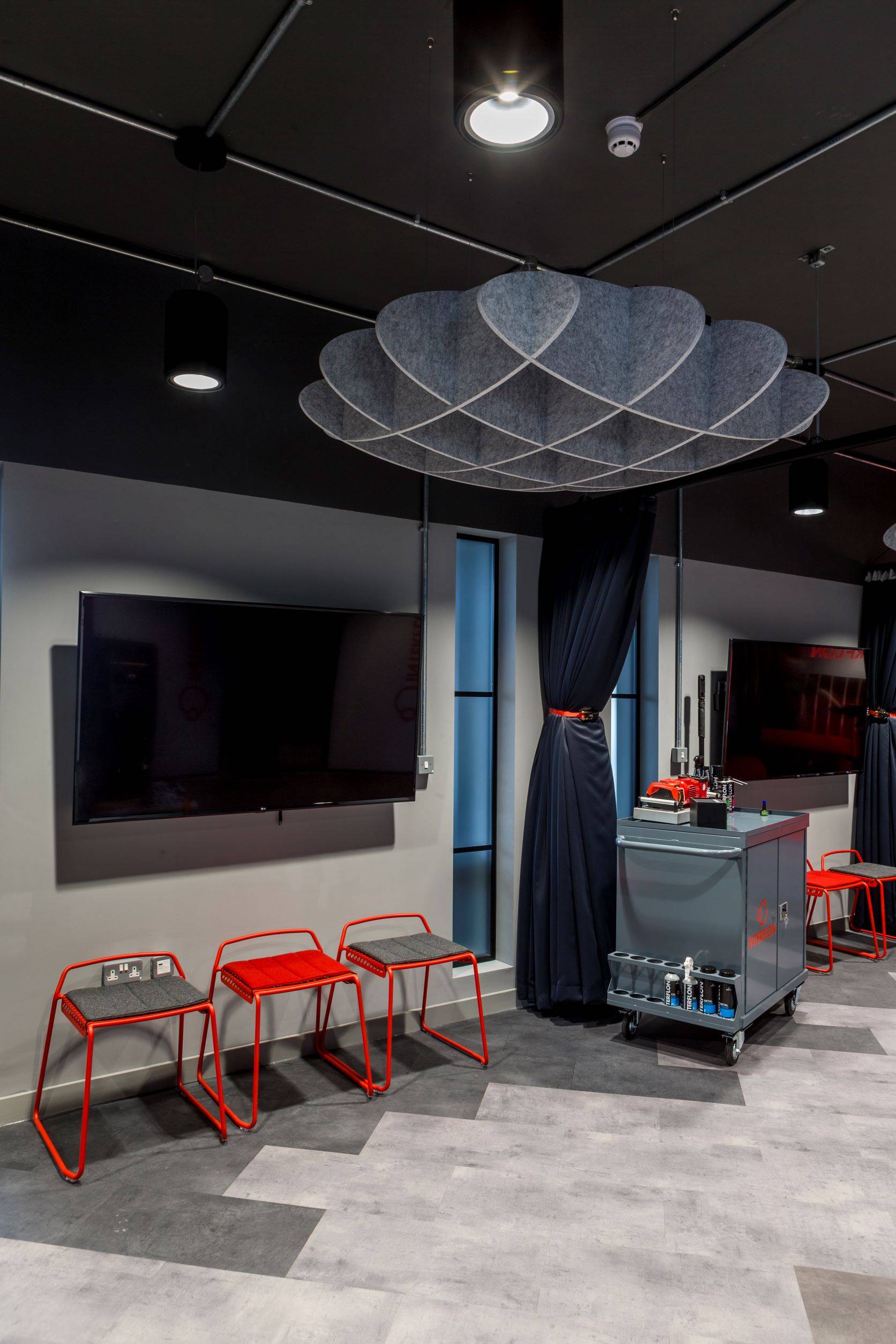 ---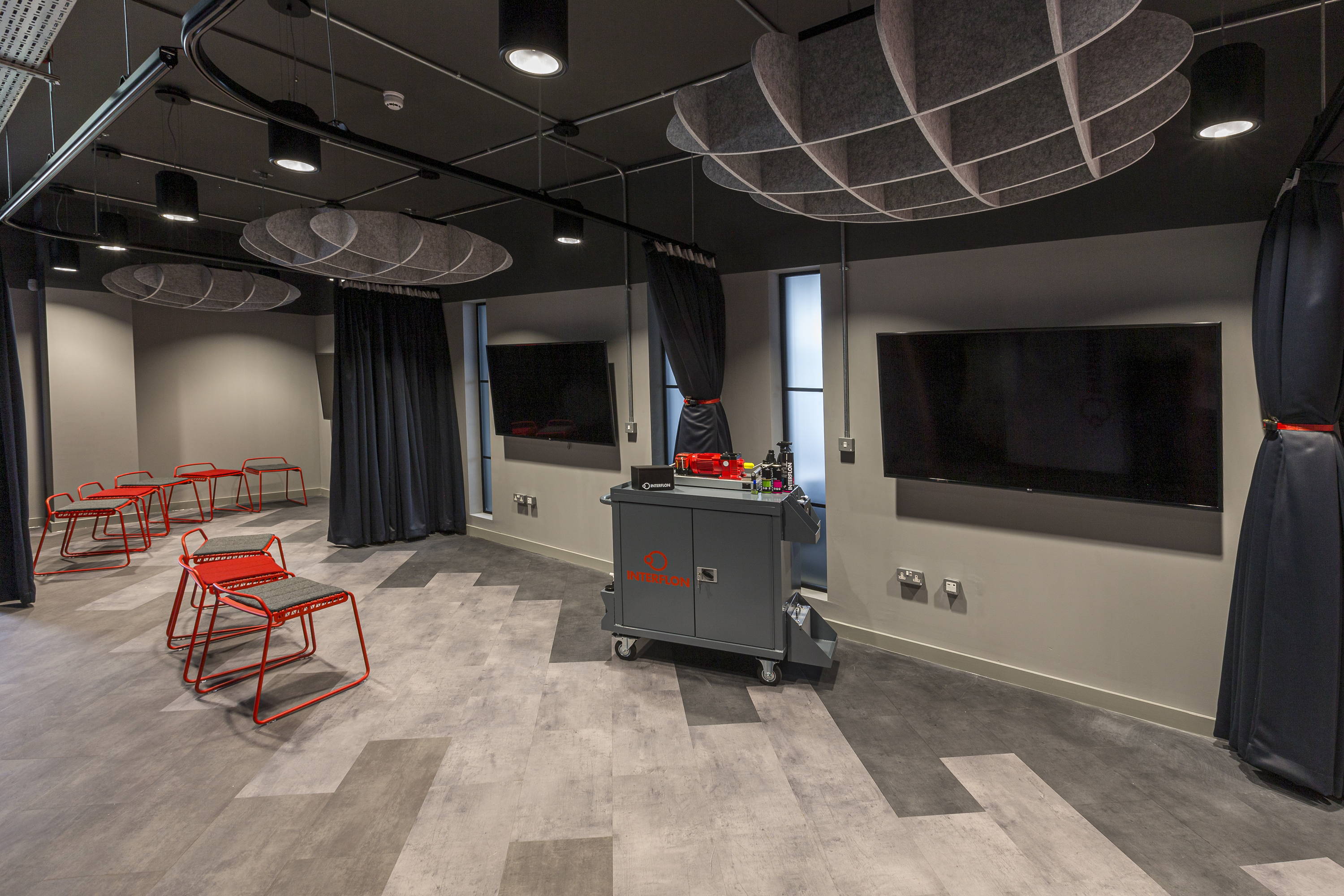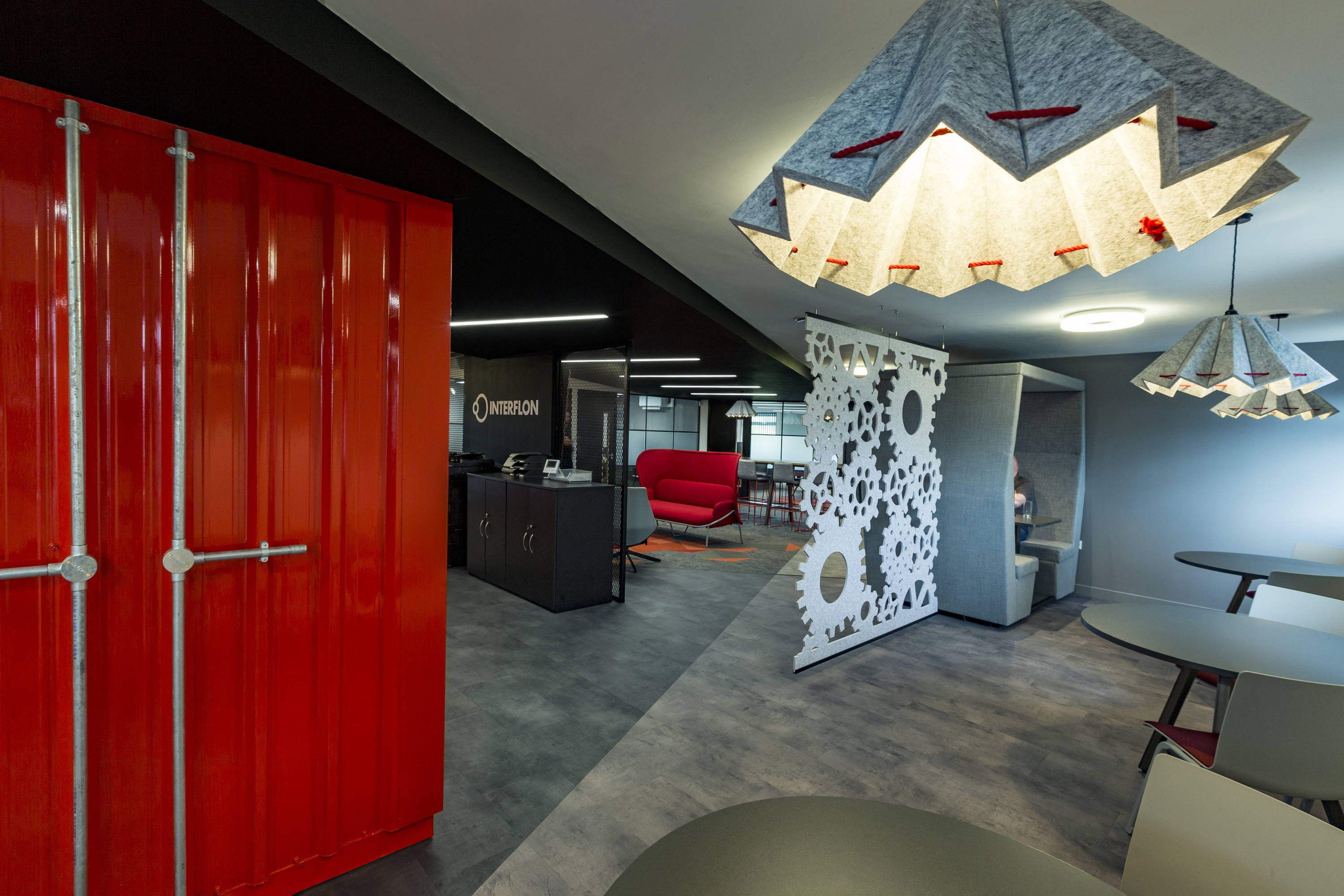 ---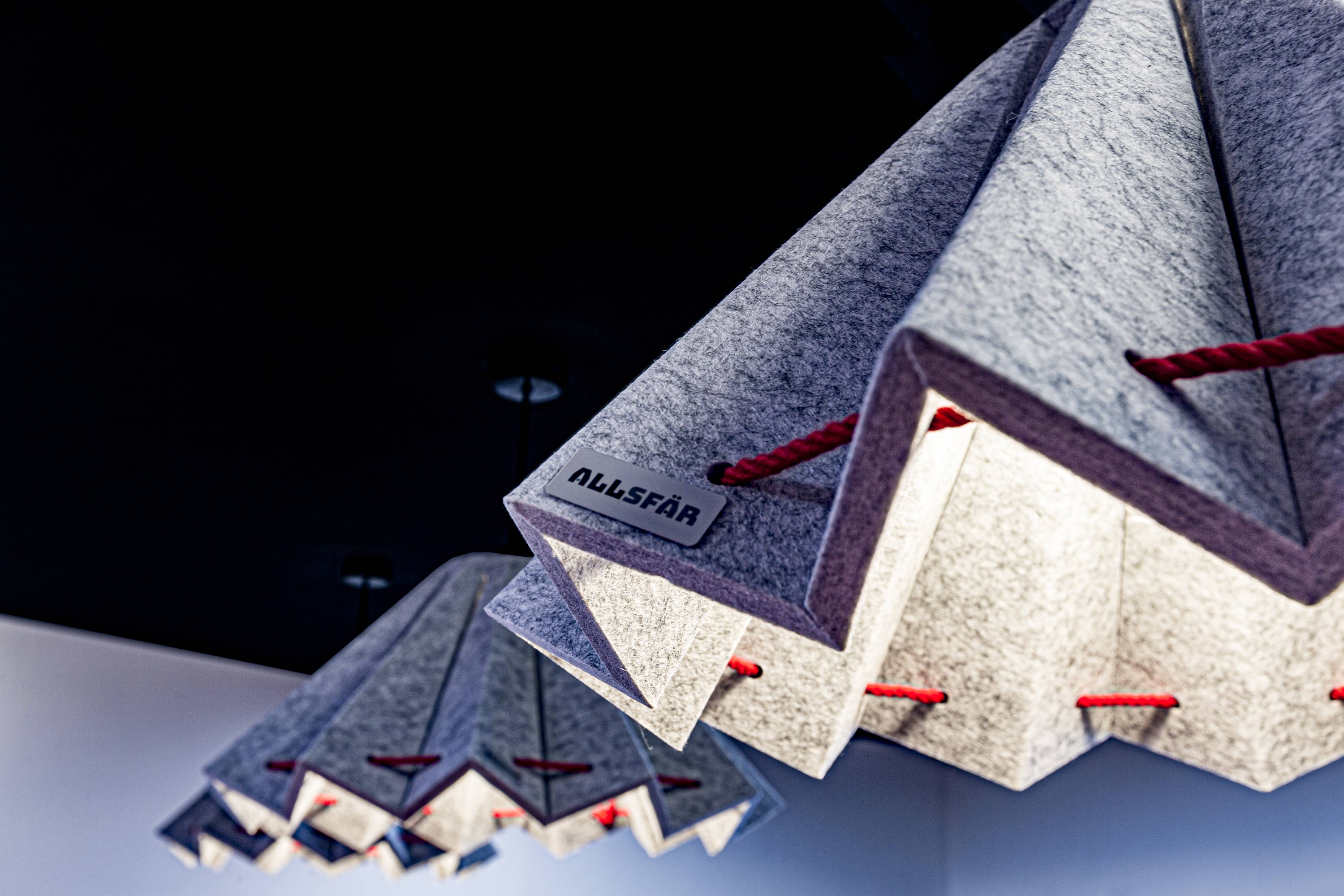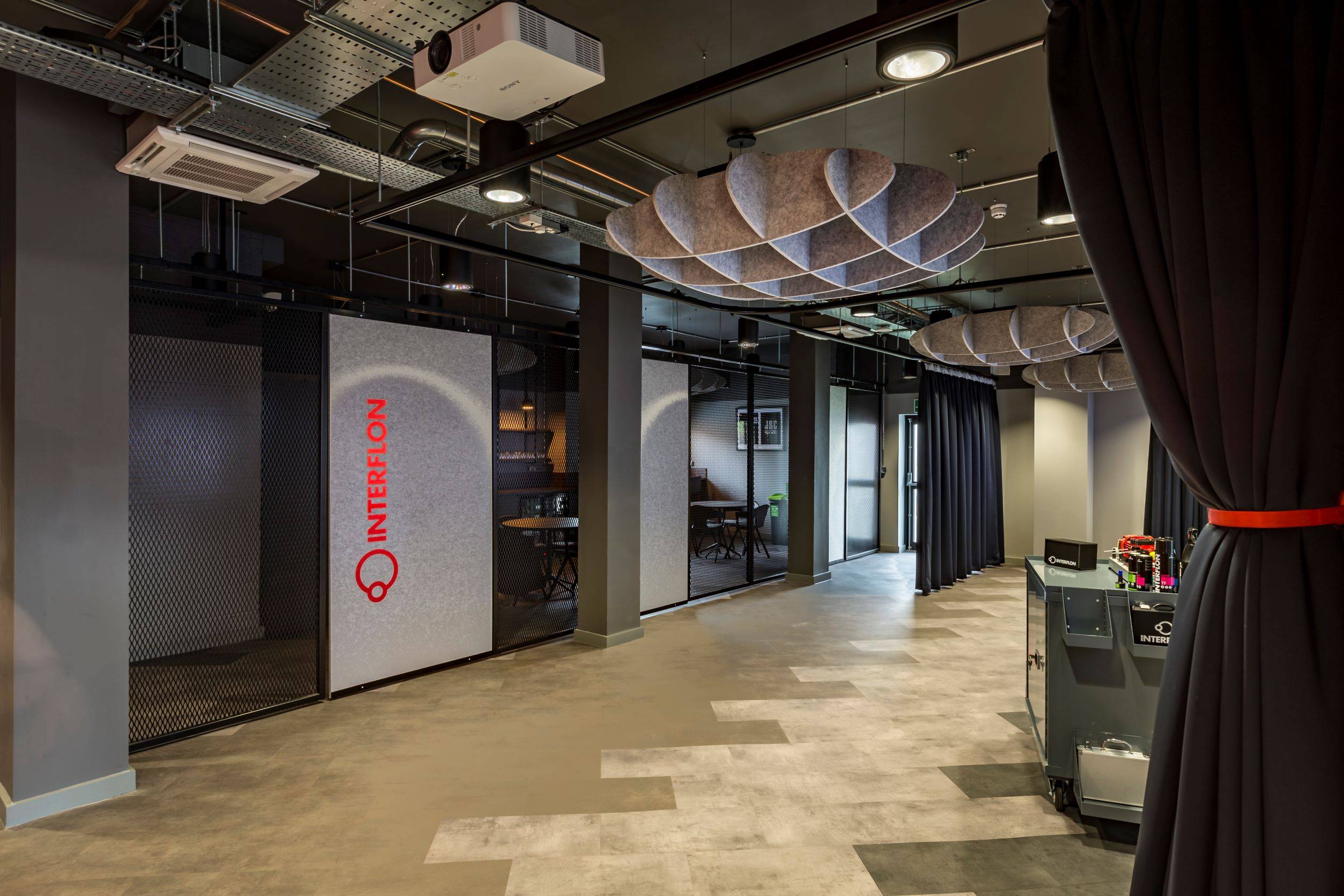 ---
Photography by Gary Orgles Photography
Want to find out more about our products or talk to us? Get in touch to book your face to face or virtual meeting.
020 3889 9888, we'd love to hear from you.
---