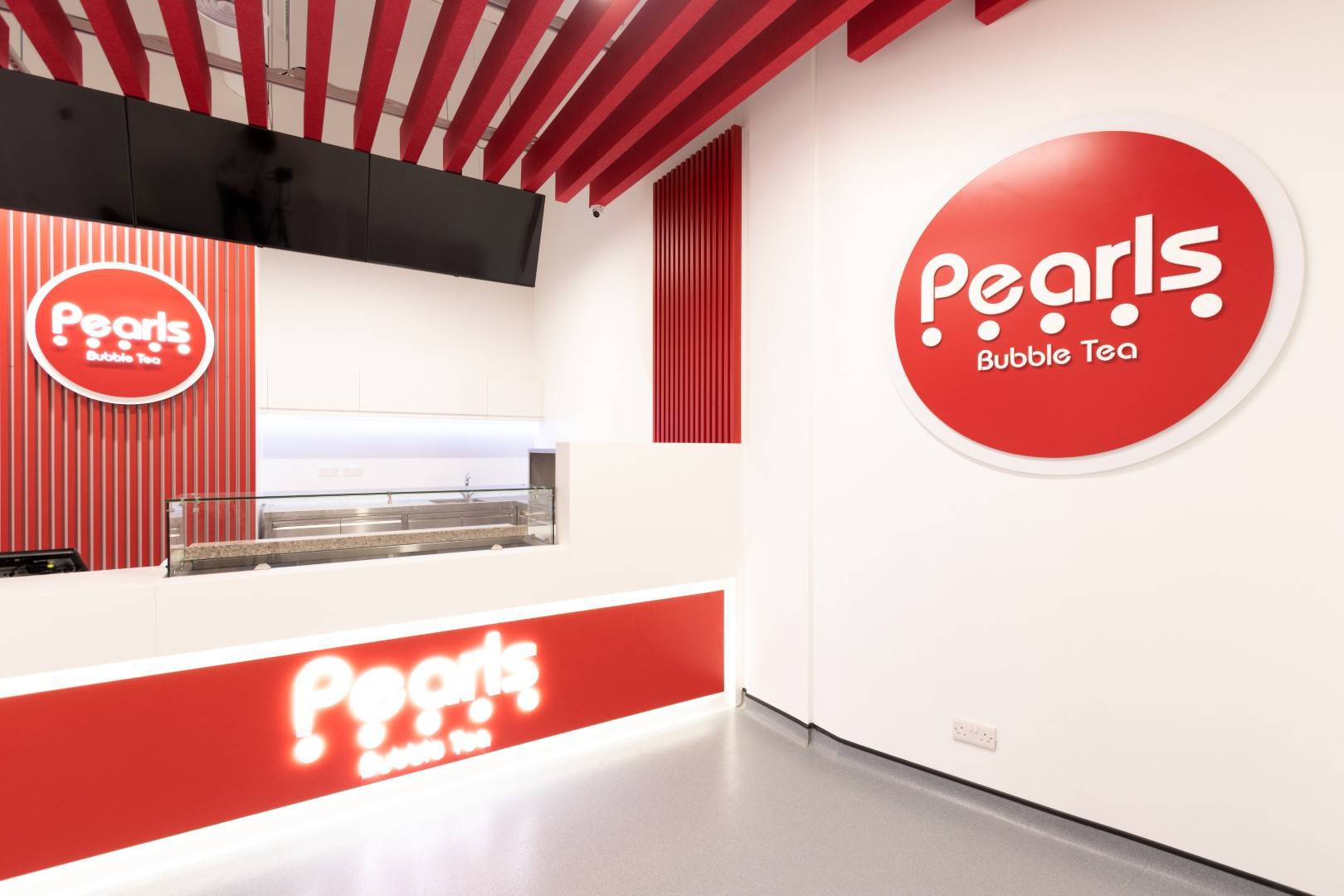 Client: Pearls Bubble Tea
Designer: Rap Interiors
Project: Rap Interiors chose to work with us to support them with their design and fit out of the second Pearls Bubble Tea retail unit in Eastbourne, the first being in Brighton. Bubble Tea originated in Taiwan in the 1980s and spread through the Asian continent, North America, Australia, Europe and, finally, Brighton and now Eastbourne. It was important that the Eastbourne store reflected the design and visual themes of the Brighton store to ensure brand consistency was maintained, allowing Pearls Bubble Tea to strengthen its brand position in the UK.
We supplied and fitted bespoke Breeze Acoustic Baffles in Rosella Red and black channel to reflect Pearls Bubble Tea's corporate colour and tie-in with the overall theme of the store. The bespoke Breeze Baffles were 1200mm long x 200mm wide and 75mm deep to fit perfectly with the bespoke ceiling support designed by Rap Interiors.
Challenge: One of the challenges of the project was the ceiling work. Initially, Pearls wanted to introduce wooden baffles on the ceiling but due to the weight of baffles and the structure of the ceiling, this would be difficult to achieve. Another challenge was the quick turnaround required. An initial order was the followed up with two more orders which we had to deliver in super quick time for the project to be completed in time, which we are proud to say we did.
Solution: To resolve the issue, the interior designers at Rap Interiors introduced a new structural ceiling support and installed our Breeze Acoustic Baffles, which were not only lighter but reflected the Pearls brand whilst creating acoustic comfort within the store for both staff and customers.
Pearls now has a stunning new retail facility that's practical and visually arresting. The space contains many of the design themes from the Brighton store, ensuring brand consistency across both locations. This will enable Pearls to strengthen its position on the Sussex coast and continue to build the brand in the UK.
---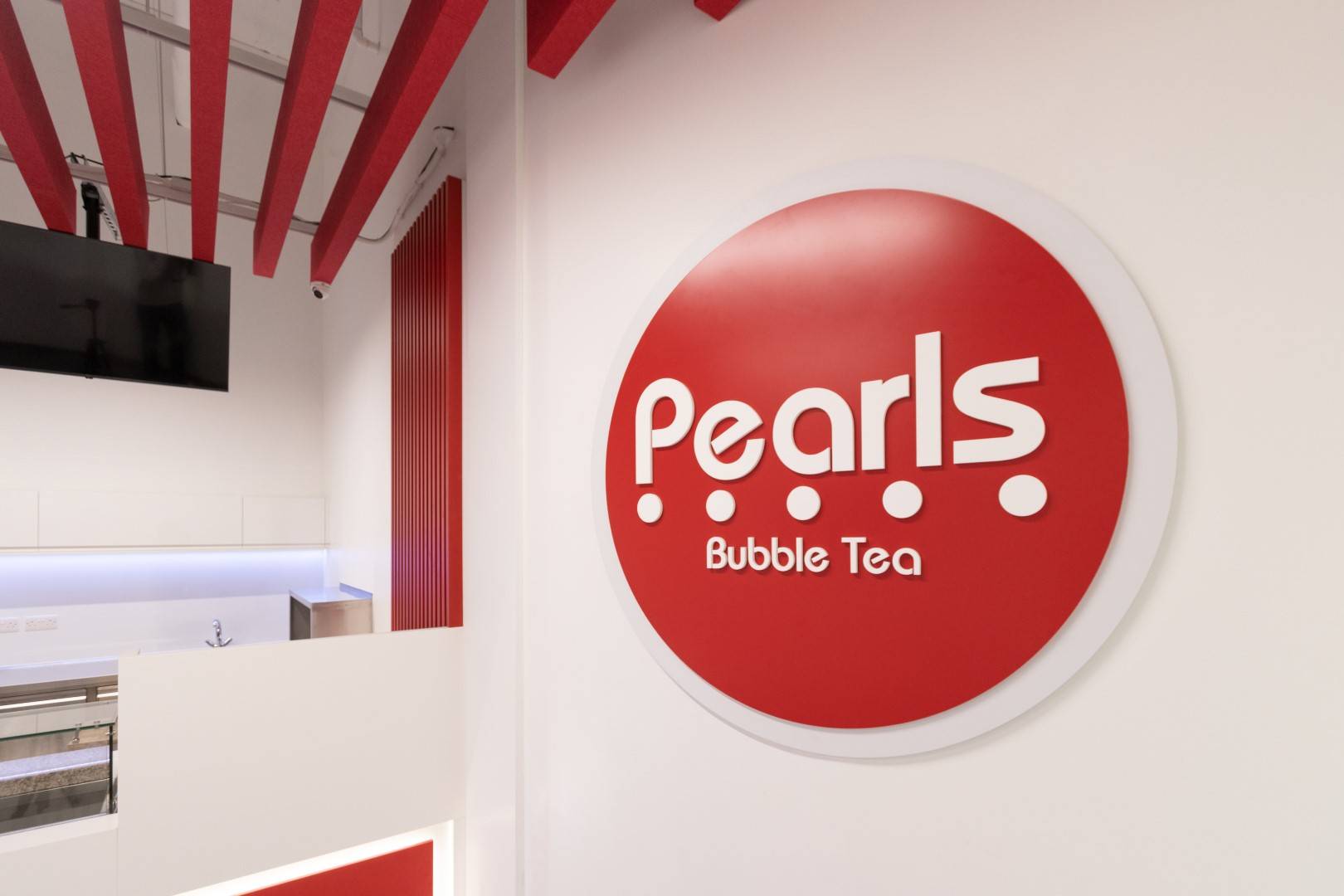 Want to find out more about our products or talk to us? Get in touch to book your face to face or virtual meeting.
020 3889 9888, we'd love to hear from you.
---