Layrd Design - Queens College, Cambridge University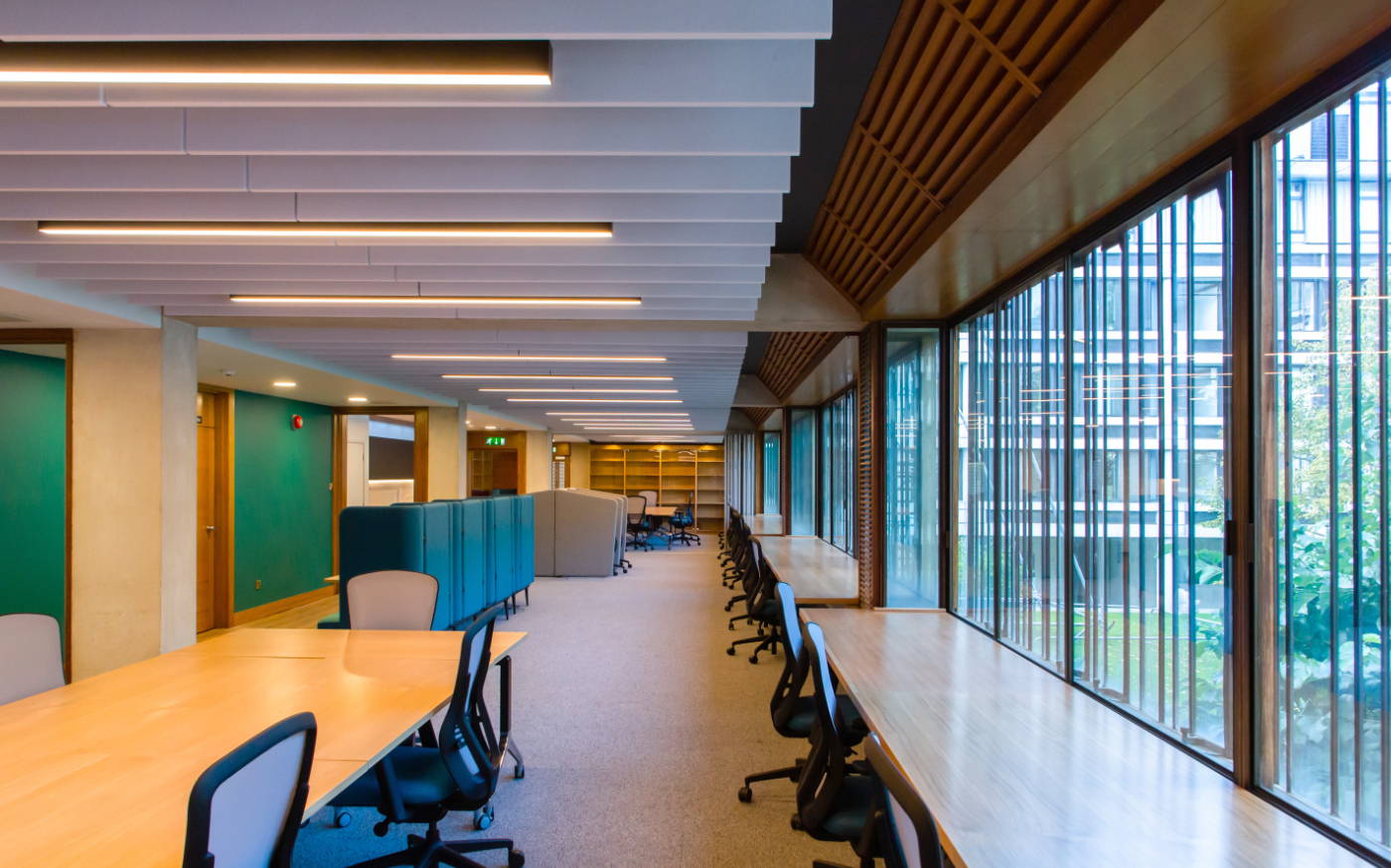 Client: Queens College, Cambridge University
Designer: Layrd Design
Layrd Design were tasked with the design and fit out The Armitage Rooms at the historic Queens College, Cambridge during the summer of 2021. The 500 sq m project was successfully delivered in 14 weeks.
The brief was to transform the existing dated and disjointed space into a modern, inspiring and functional interior for students to work both individually and as groups. The space had to be flexible so it could be used for a focussed work, group study as well as for meetings and events. With such a wide remit, managing the acoustics in the space was paramount and we were thrilled that Layrd chose to work with us on delivering acoustic comfort to this historic space.
Layrd Design opened the previously sectioned off rooms to create an open plan working area, replacing the suspended ceiling tiles with our Breeze Acoustic Baffles to reduce reverberation within the space and create acoustic comfort throughout.Installing acoustic treatments to the ceiling is a great way not only to manage the acoustics but also to deliver an element of visual interest to the many different zones within this open plan space, including breakout areas, study spaces and reading areas.
Making environmentally responsible choices and using natural and sustainable materials as well as using local suppliers was a key factor for Layrd Design.Our Breeze Acoustic Baffles are all made from at least 60% recycled PET from post-consumer waste, which is itself recyclable at the end of life, together with our Made in Britain certification and our commitment to operating responsibly made us the natural acoustics partner for this project.
The finished project has a modern, refined design befitting the history of the venue and location and we are thrilled that this project has been shortlisted for an SBID International Design award. You can see more and vote for this project here.
Testimonial:
'It was a pleasure to work with Allsfär on this project as their knowledge of acoustic products is very valuable and the range of products available and quality of these is also very high. The Breeze baffles were the perfect product to create the look and feel we required for the Queens College scheme and we are very happy with the finished result."
William Mayes, Director, Layrd Design Ltd.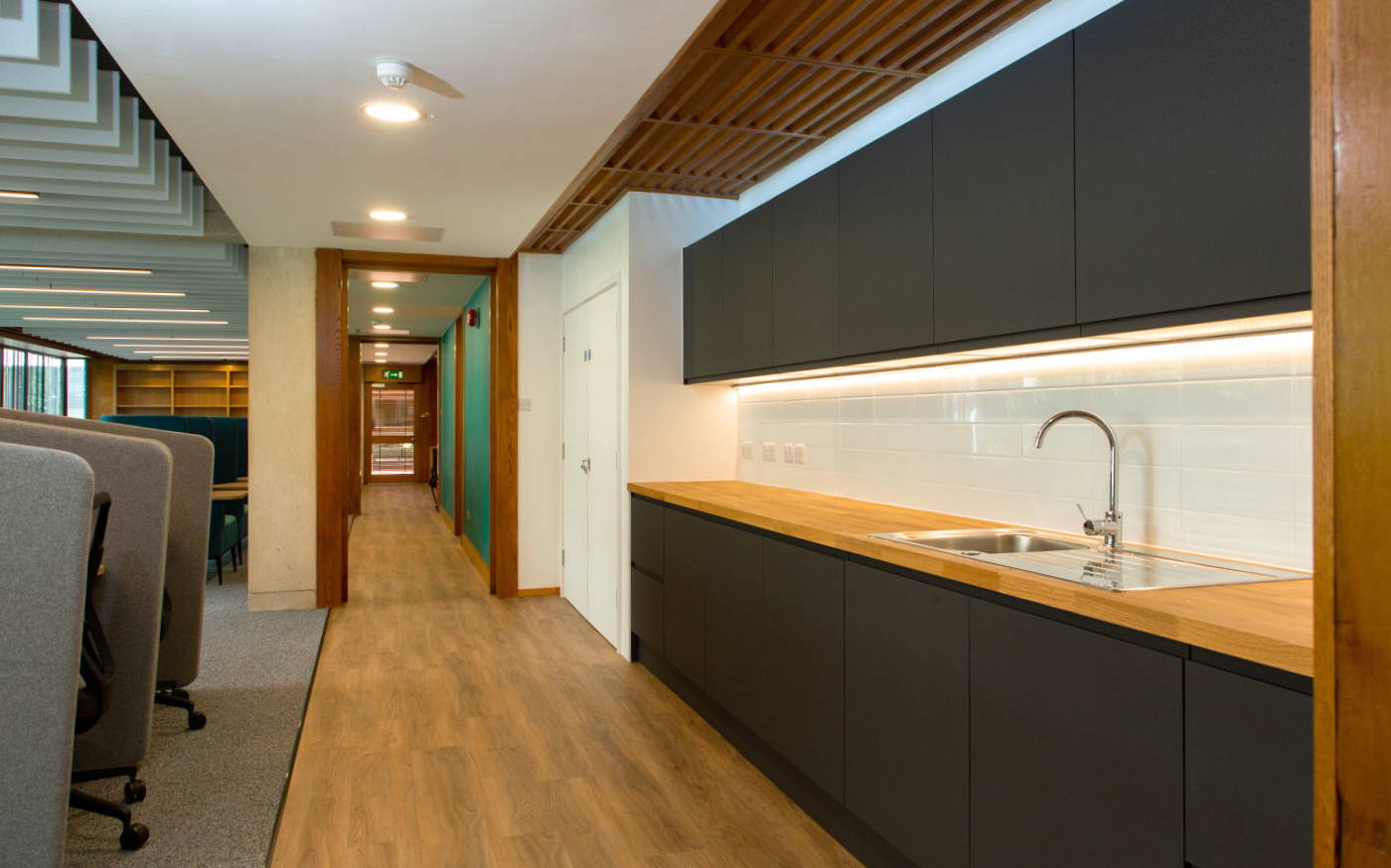 ---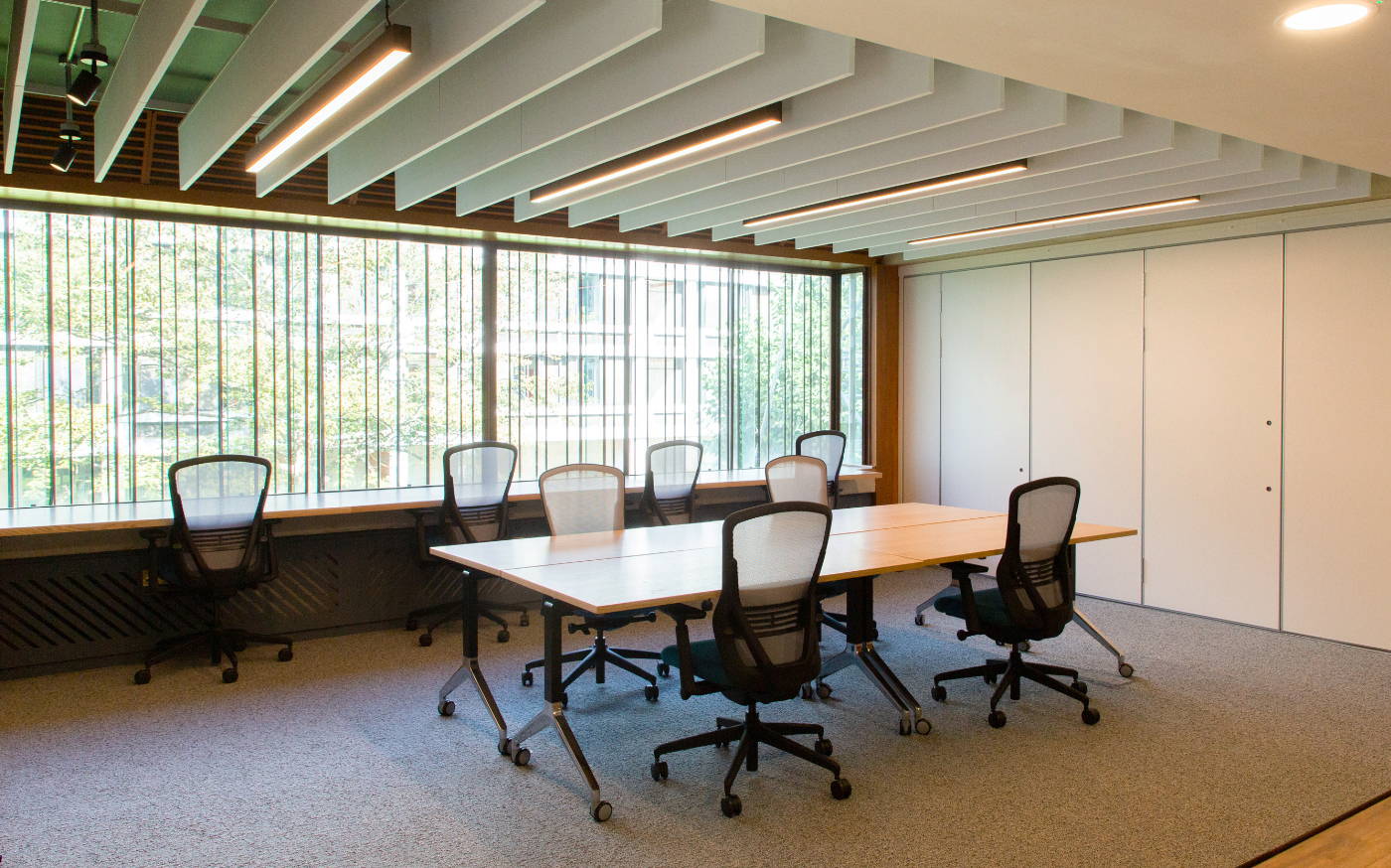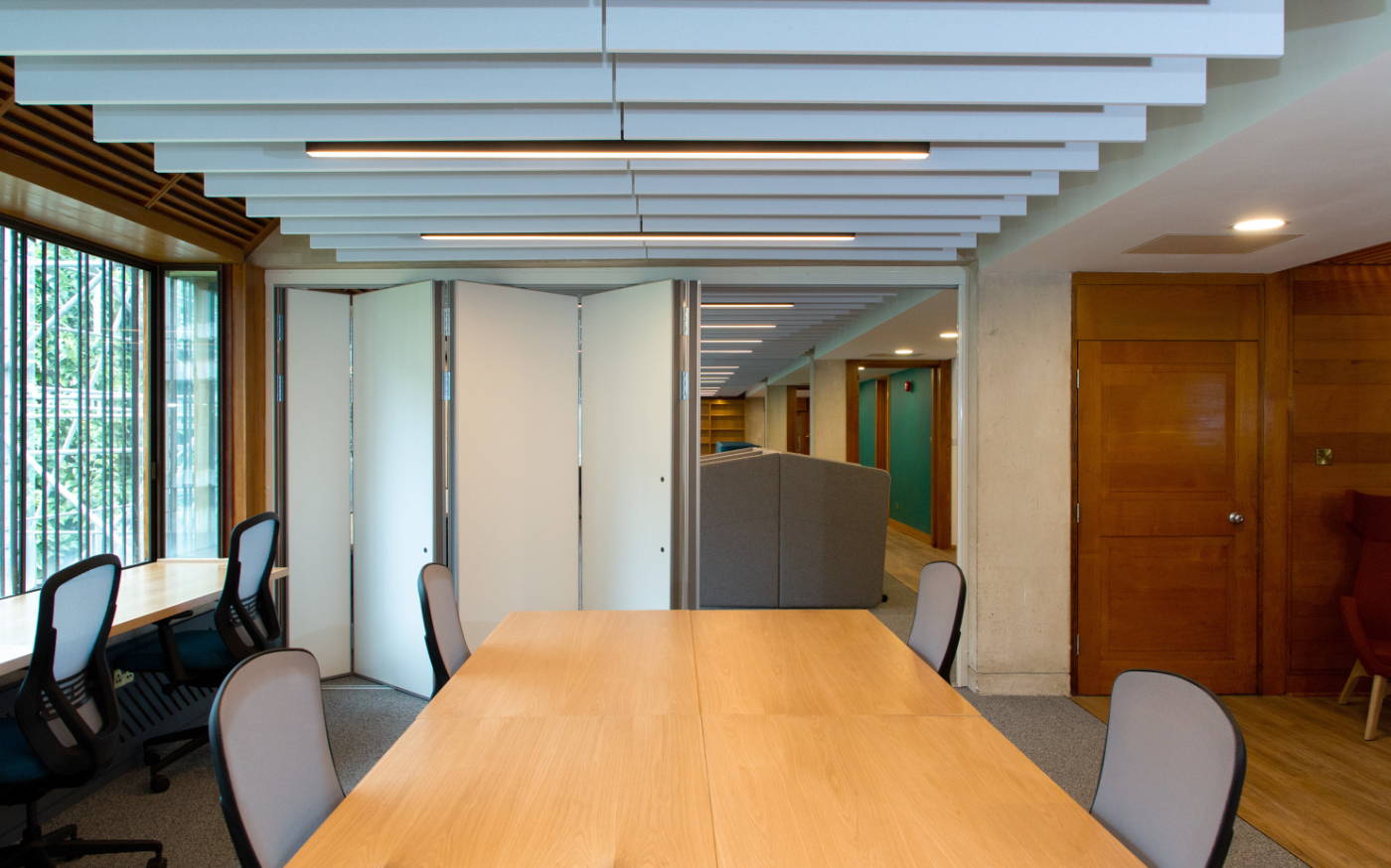 ---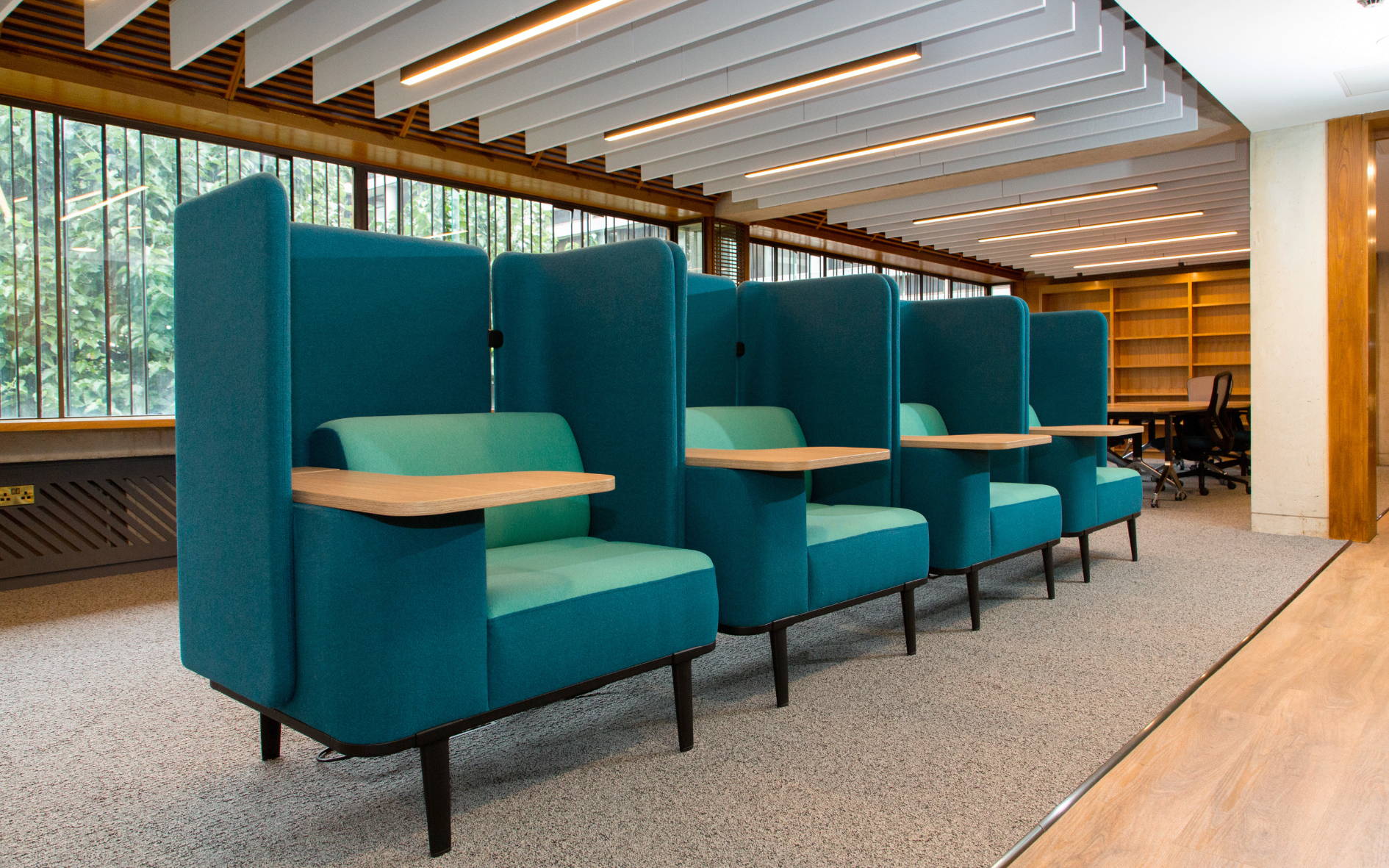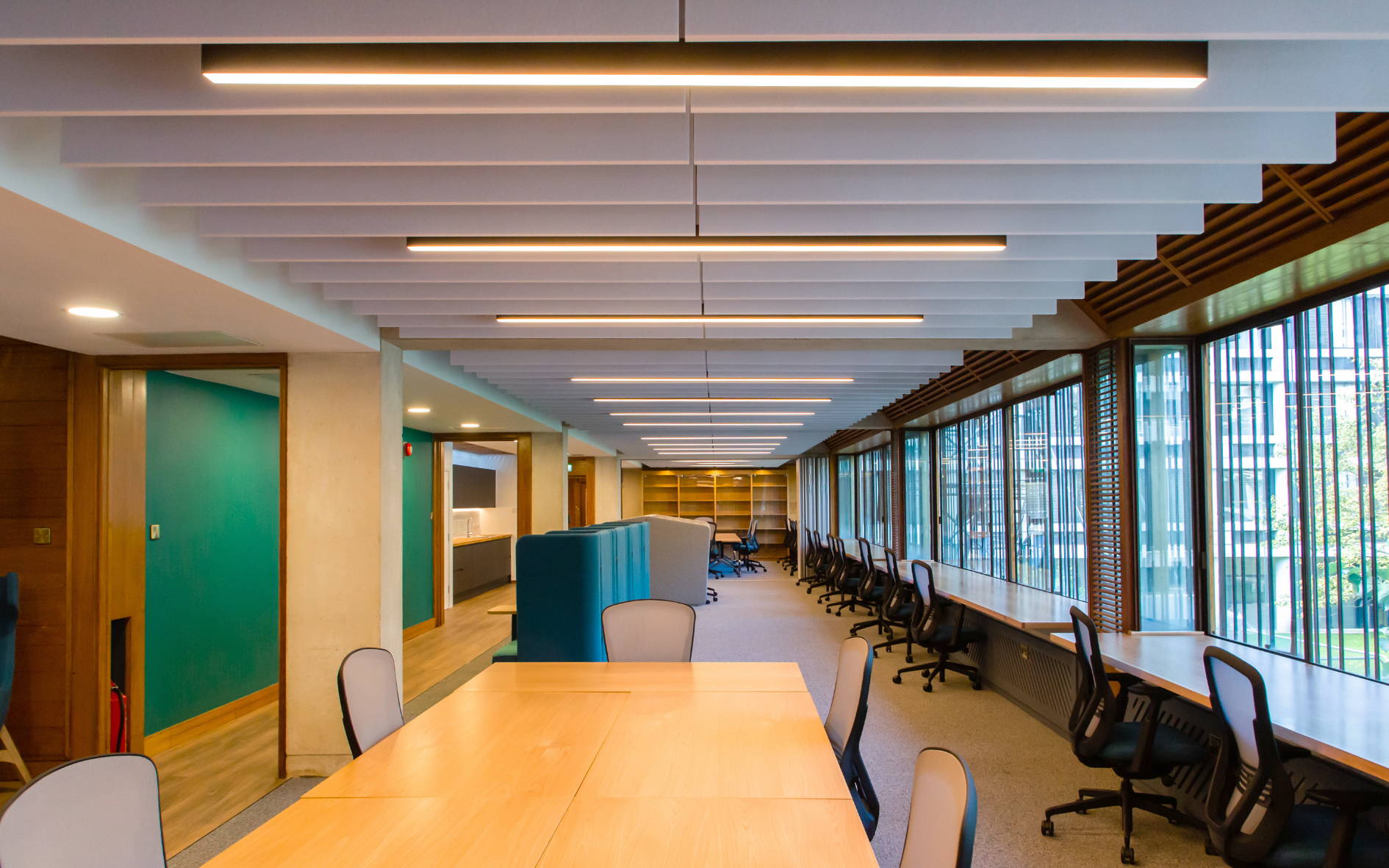 Want to find out more about our products or talk to us? Get in touch to book your face to face or virtual meeting.
020 3889 9888, we'd love to hear from you.
---