Managing academic acoustics in an historic setting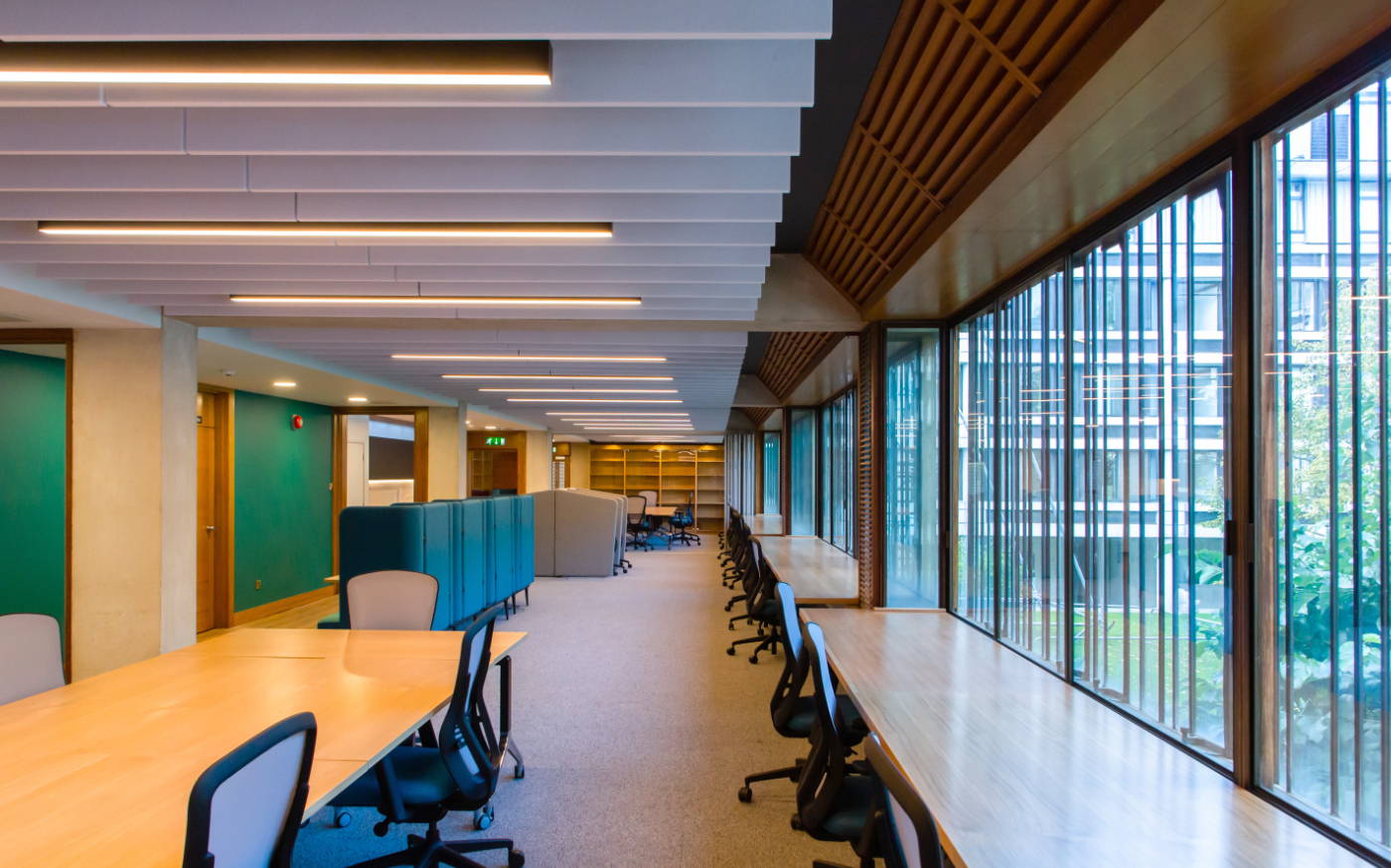 Client: Queens College, Cambridge University
Designer: Layrd Design
We were delighted to work with Layrd Design to provide acoustic products as part of their transformation of The Armitage Rooms at the historic Queens College, Cambridge.
The brief
The goal was to turn this outdated and disjointed space into a modern, inspiring and functional interior where students could work individually and in groups. The new space would be multifunctional and suitable for focussed work, group study, meetings and events. With such a wide remit for a flexible space, managing the acoustics was paramount and we were thrilled that Layrd chose to work with us on delivering acoustic comfort to this remarkable venue.
Our sustainable solution
The new open plan layout included breakout areas, study spaces and reading areas. We spent time talking to our client on a number of separate occasions to understand what they wanted to achieve from the space and to clarify the best options we could provide.
To reduce reverberation and manage noise levels we replaced the suspended ceiling tiles with our BreezeSense Acoustic Baffles.Like all our products, these baffles are designed and created by our in-house designers, so we were able to provide bespoke sizing to meet the exact needs of our client.
As well as delivering excellent acoustic benefits, our BreezeSense range features high resolution realistic wood and concrete effects which are ideal if you want the look of a hard surface whilst improving noise and reverberation. They were the perfect fit for this project complementing the furniture and space design as well as the history of the building.
We were able to support Layrd Design, and their clients, with their commitment to an environmental sustainability because our BreezeSense Acoustic Baffles are made from at least 60% recycled PET from post-consumer waste, which is itself recyclable at the end of life. In addition, our 'Made in Britain' certification and commitment to operating responsibly made us the natural partner for this project.
The Outcome
This 500 sq m project was successfully delivered in 14 weeks during the summer of 2021 and wasshortlisted for an SBID International Design award. The finished interior has a modern, refined design befitting the history of the venue and we are thrilled to contribute to the flexibility of this space through our carefully-designed, British-made acoustic products.
William Mayes, Director, Layrd Design Ltd commented: "It was a pleasure to work with Allsfär as their knowledge of acoustic products is very valuable and the range of products available and quality of these is also very high. The Breeze baffles were the perfect product to create the look and feel we required for the Queens College scheme and we are very happy with the finished result."
Find out more about our BreezeSense Acoustic Baffles at https://allsfar.com/pages/printed-baffles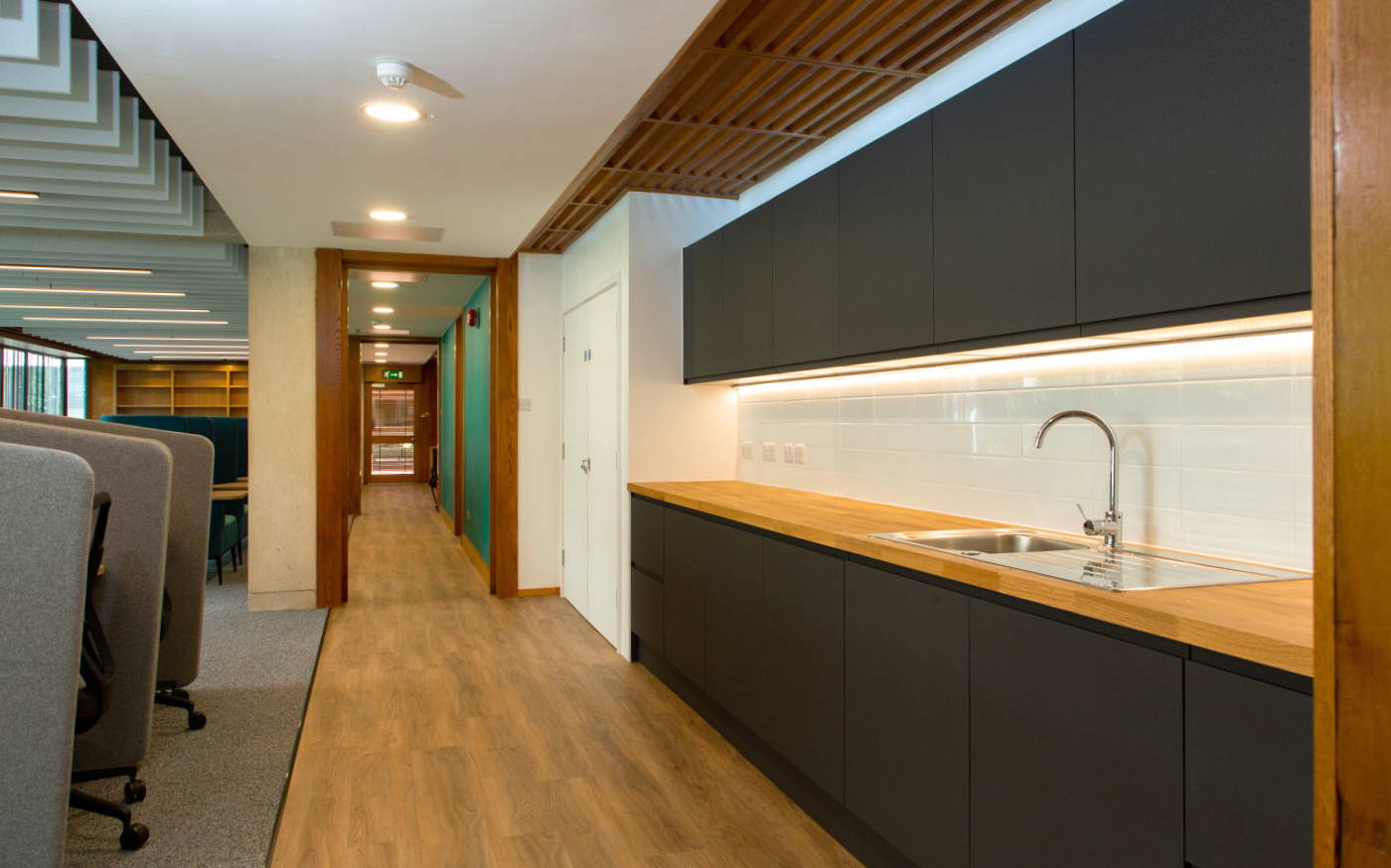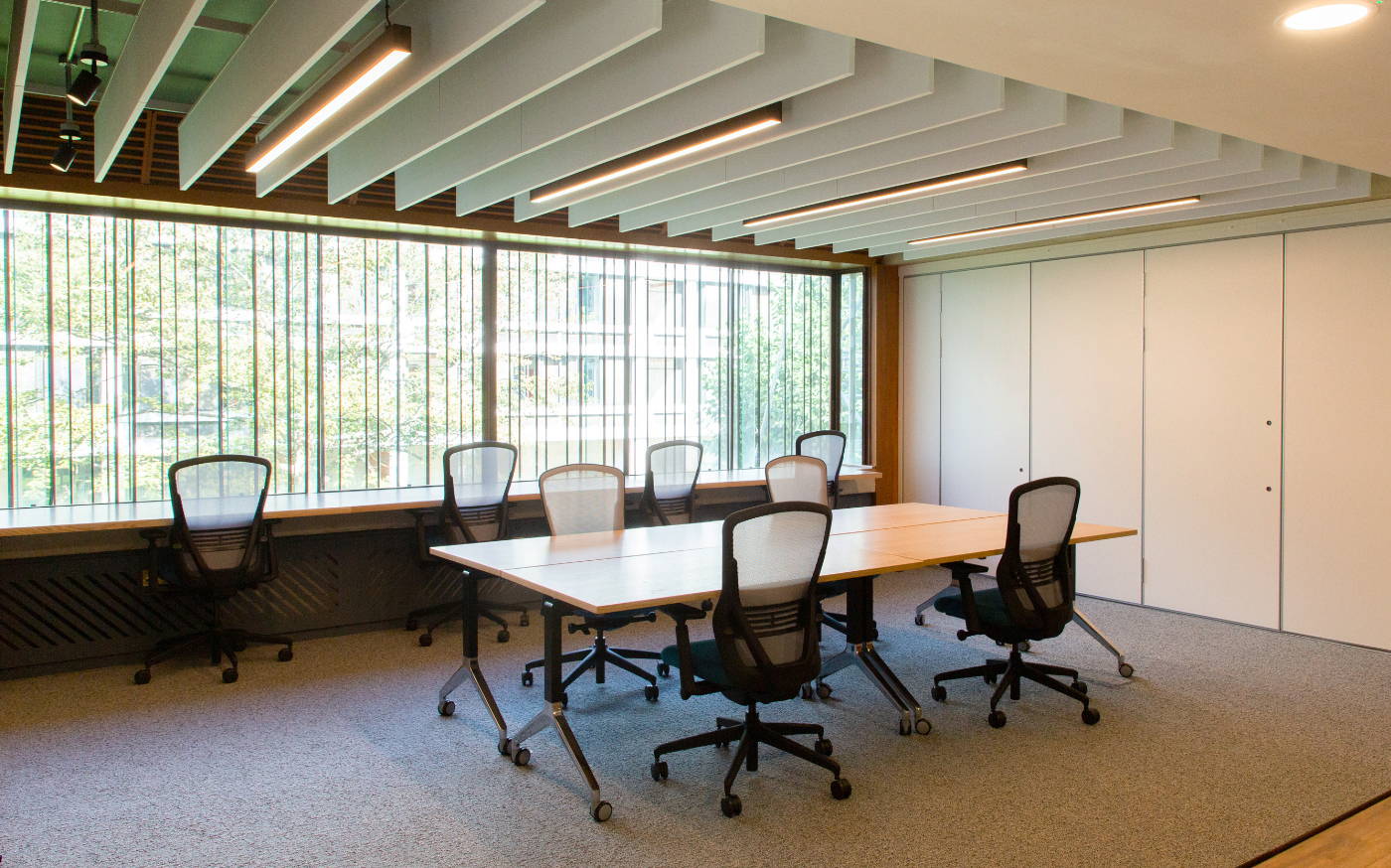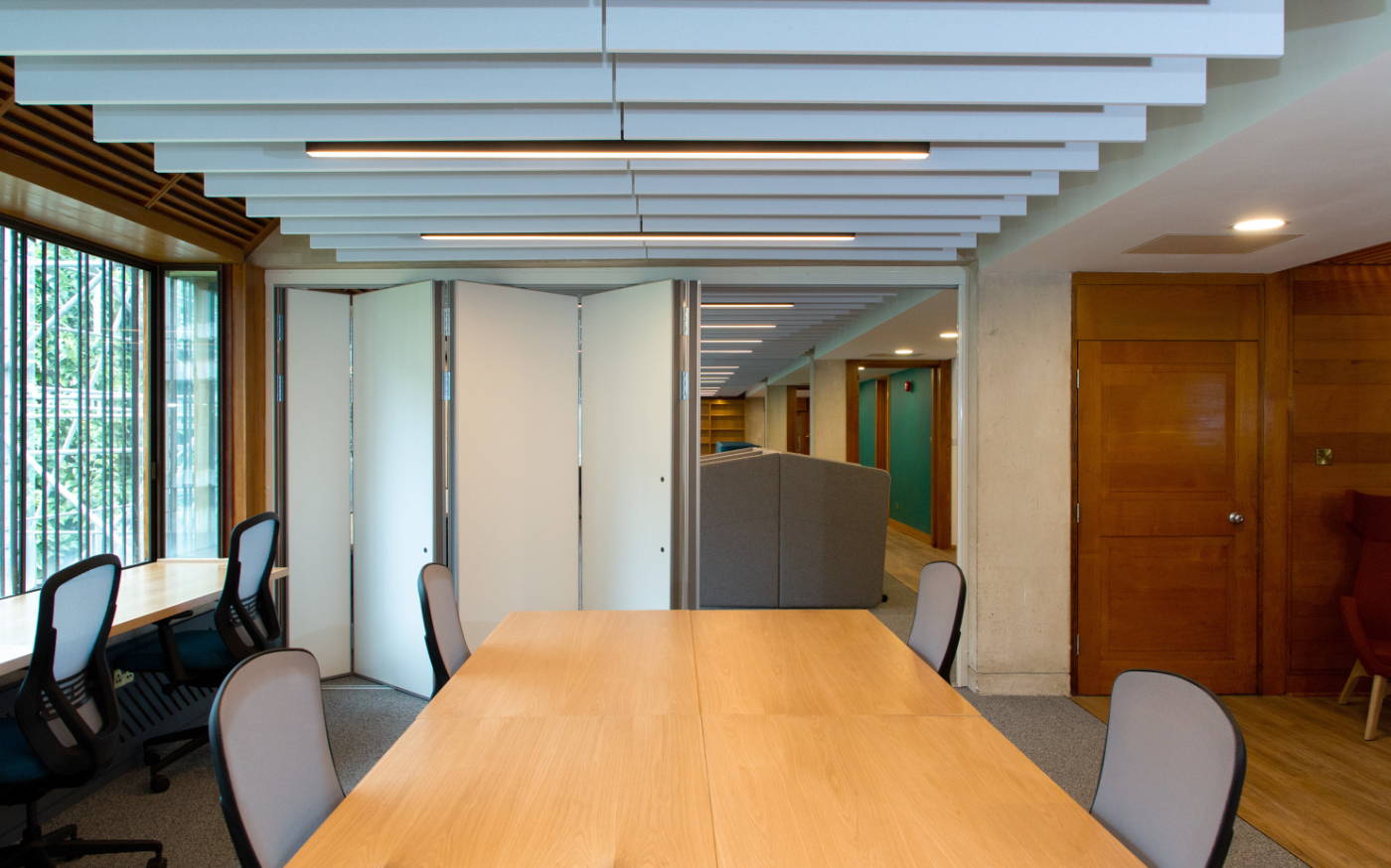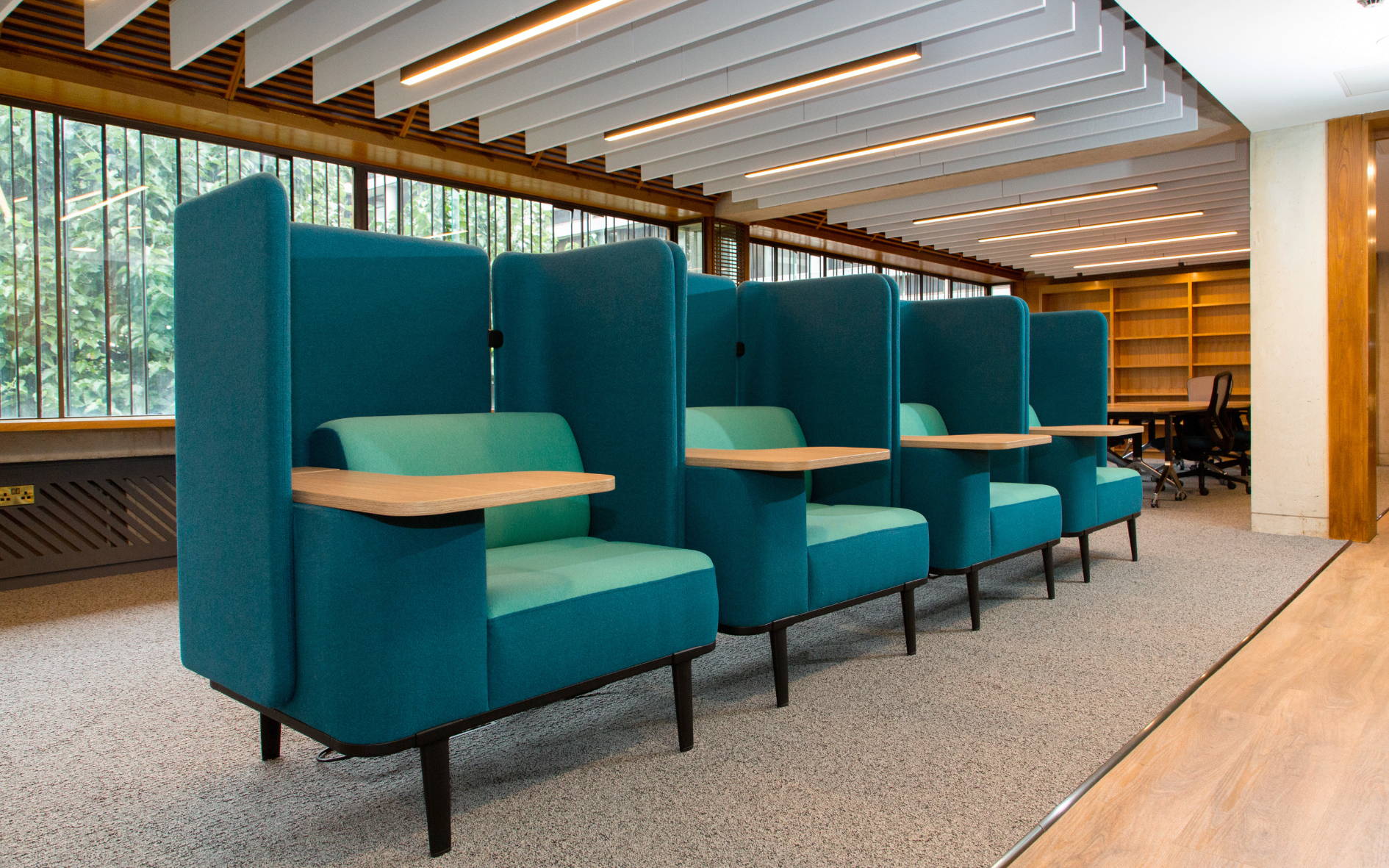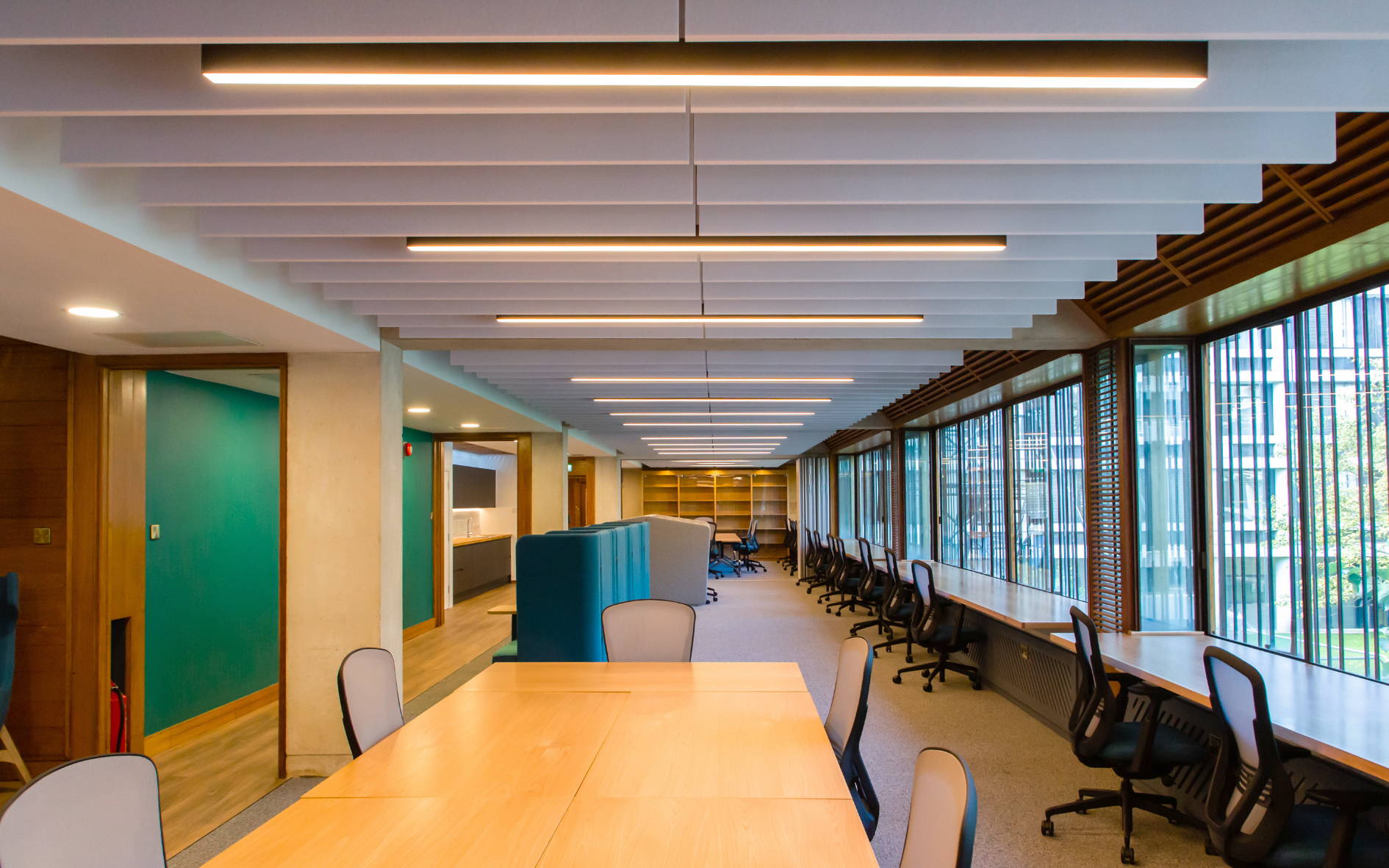 Want to find out more about our products or talk to us? Get in touch to book your face to face or virtual meeting.
020 3889 9888, we'd love to hear from you.
---