Habit Action - Mental Health Foundation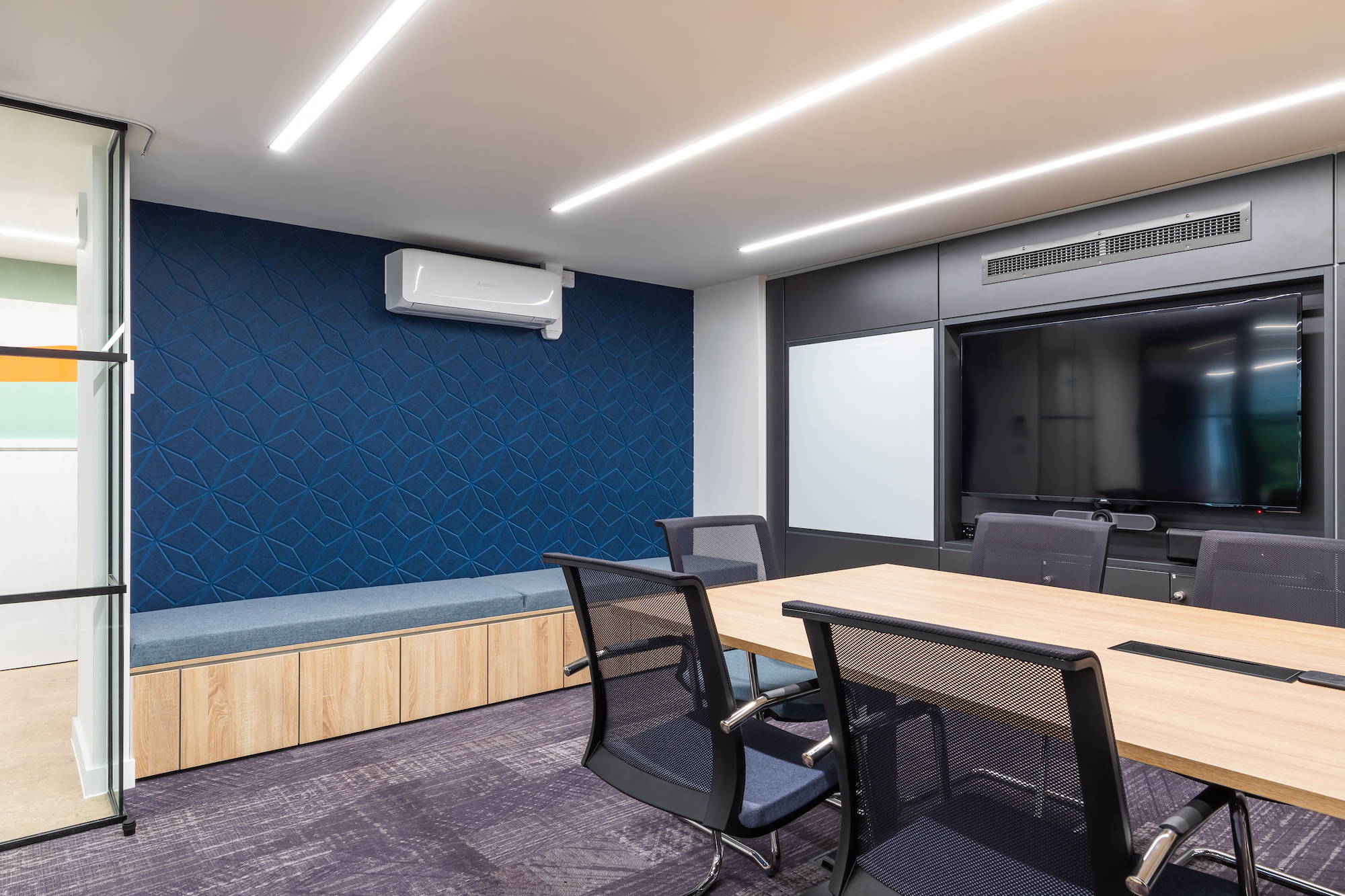 Client: Mental Health Foundation
Design: Habit Action
Mental Health Foundation has been the UK's leading mental health charity for everyone since 1949, researching and advocating for the best ways to prevent and protect people's mental health. Being a very people-centric organisation, the new 8,500 sq ft HQ had to embody their aims and work and bring the brand to life.
The brief for Habit Action was to create a space that not only their people would love but also a space they felt proud to bring their clients into, with key areas of focus being collaboration, wellbeing, inclusivity, and sustainability.There has been much research into the negative impact bad acoustics have on people's wellbeing and health so getting the acoustics right was vital for Habit Action and we're happy that our acoustic solutions were chosen for this project.
Our acoustic solutions included various Őra V and Őra plain felt wall coverings for meeting and podcast rooms ensuring acoustic privacy, especially in this post-pandemic hybrid work environment of virtual and in-person meetings. The acoustic wall panels were chosen in colours that complemented the colour palette of the scheme, ranging from vibrant orange and green to soft pink. Sustainability was also a key driver for this project and the choosing our PET felt acoustic wall coverings made perfect sense to Habit Action. Each of our panels is made up of around 280 recycled plastic bottles and contains 60% recycled content. The Őra panels have no formaldehyde binders and very low VOCs making them an ideal safe solution for use across all spaces.
We believe that everyone deserves an inspiring workplace that promotes wellbeing, happiness and success and we are thrilled that our acoustic solutions were chosen for this project which aligns so closely with our own ethos.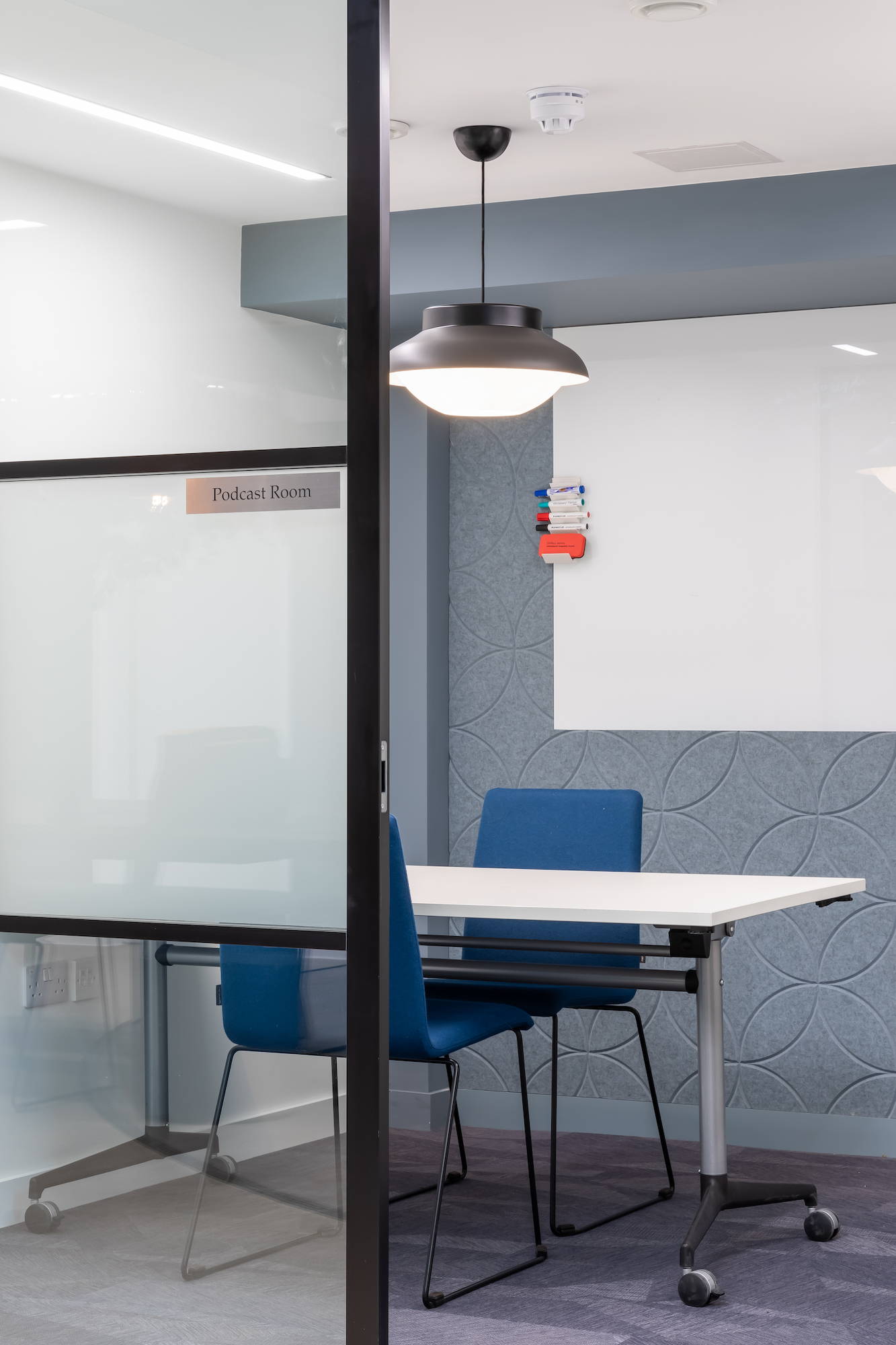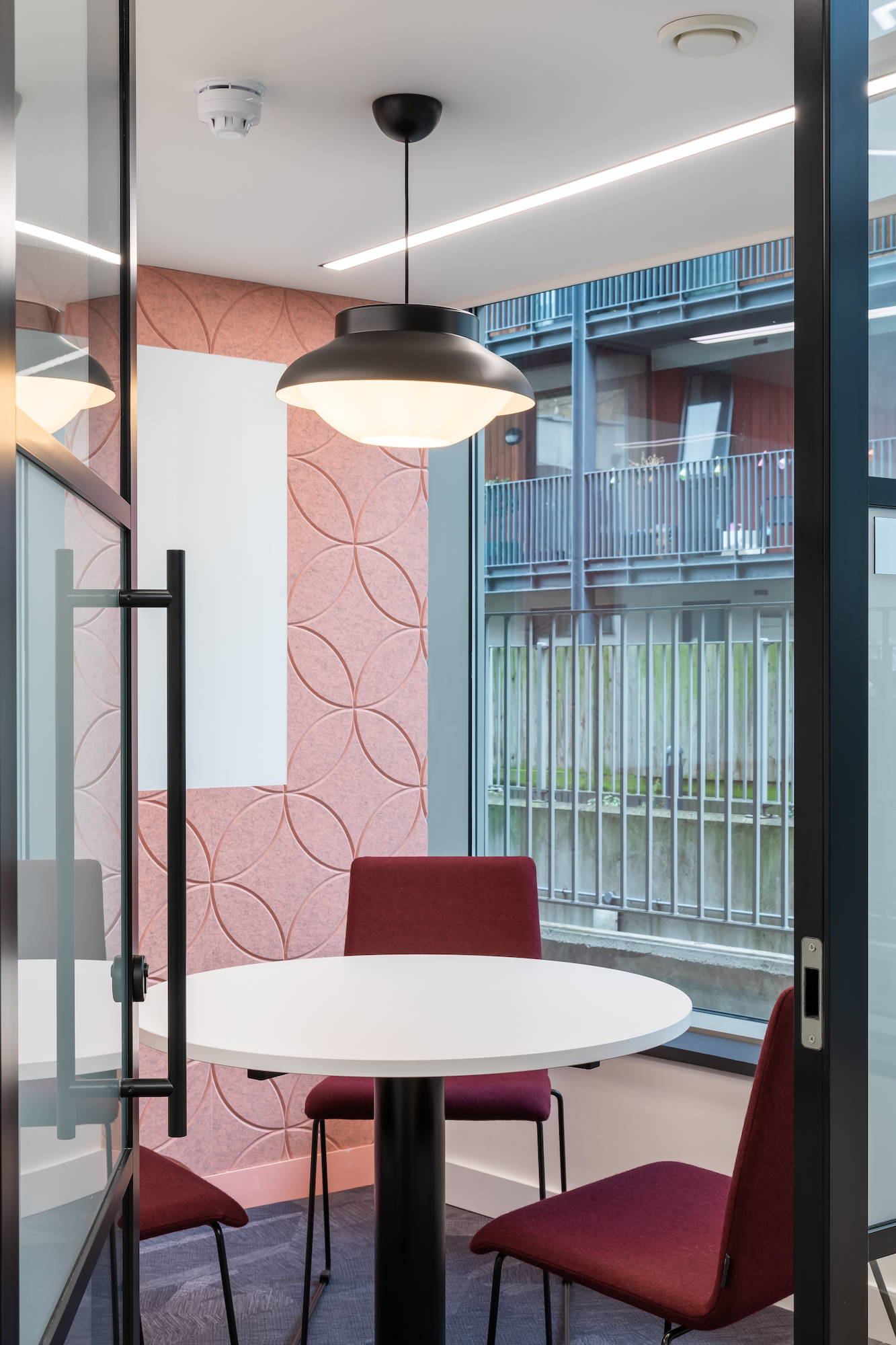 ---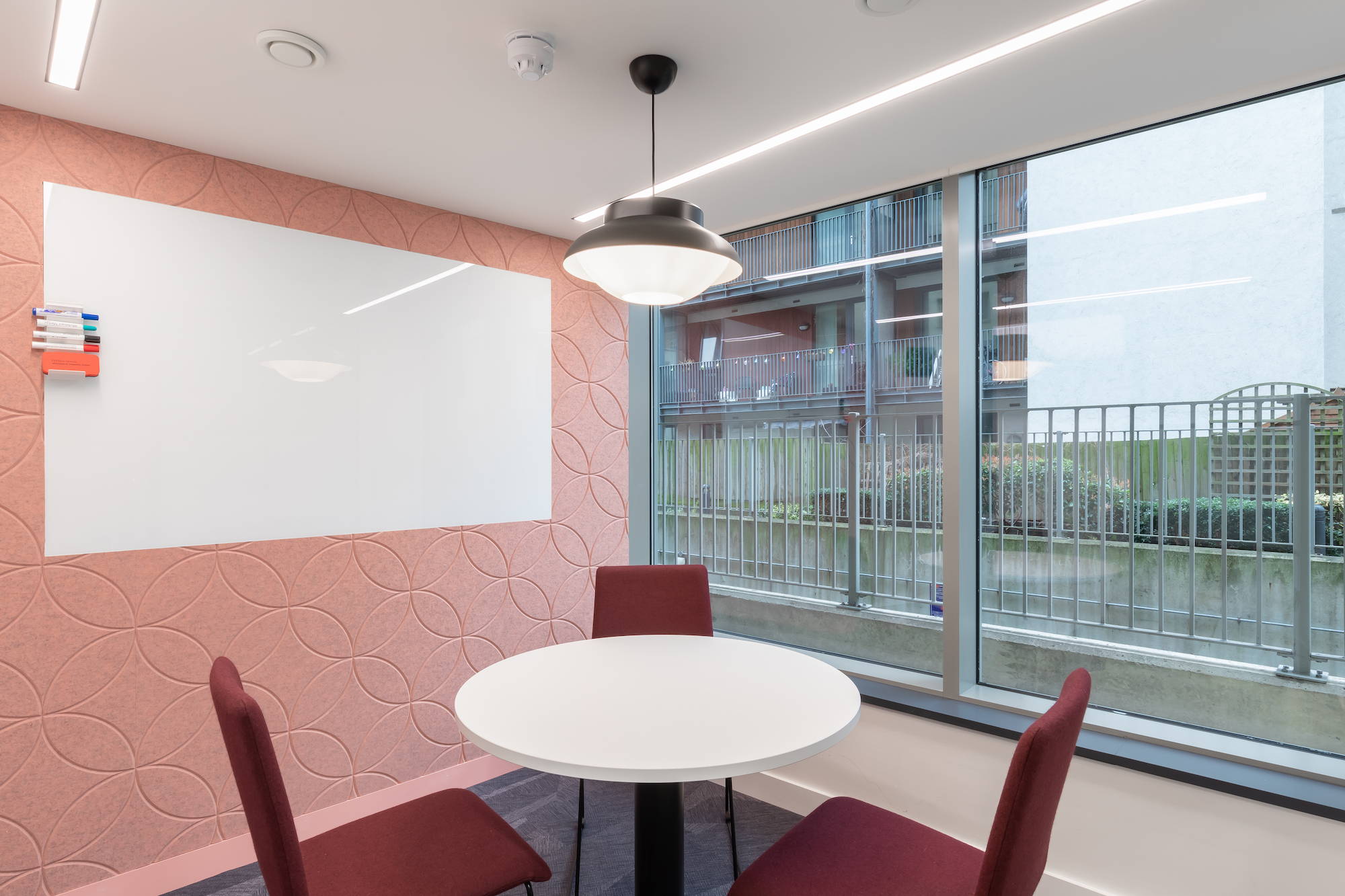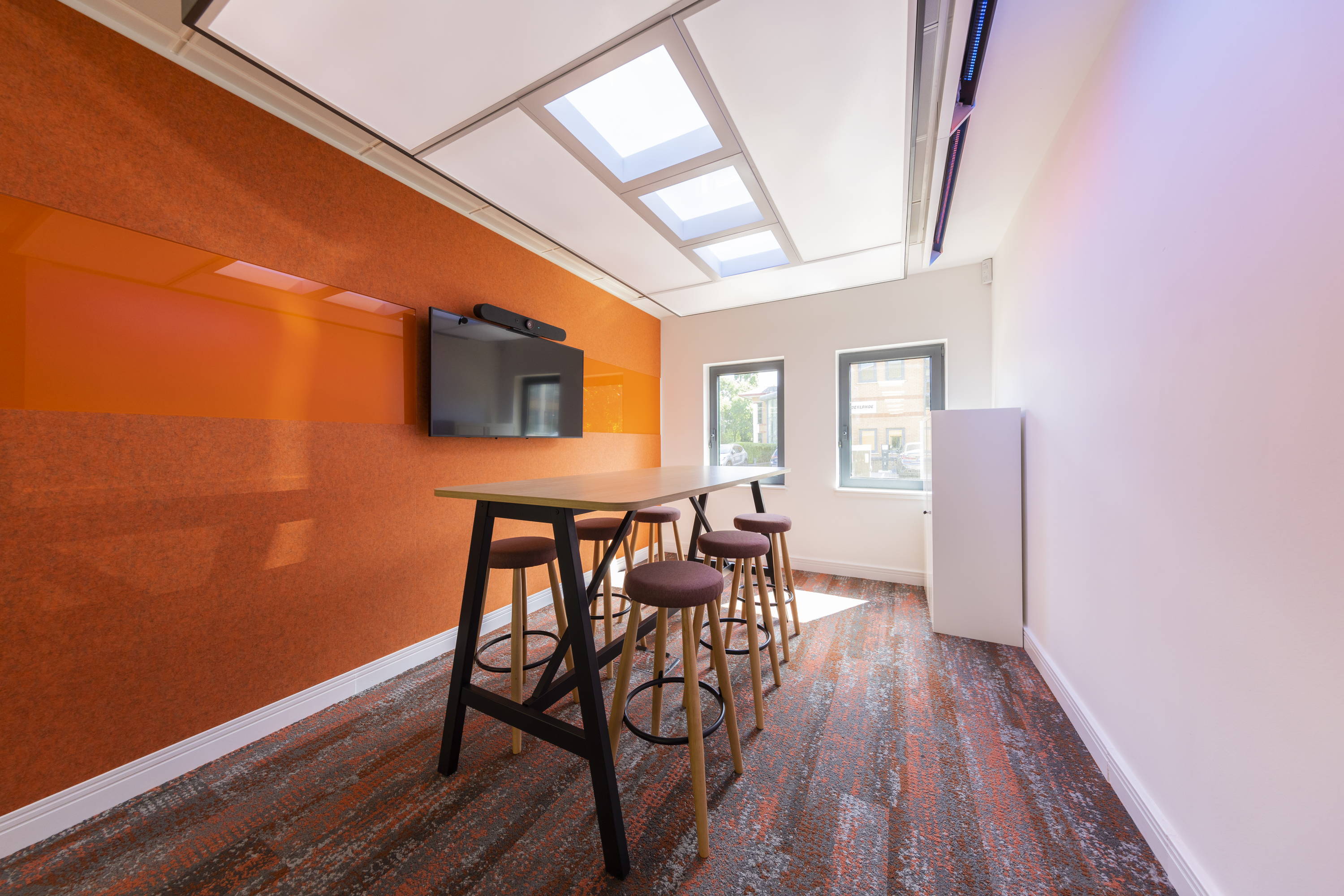 ---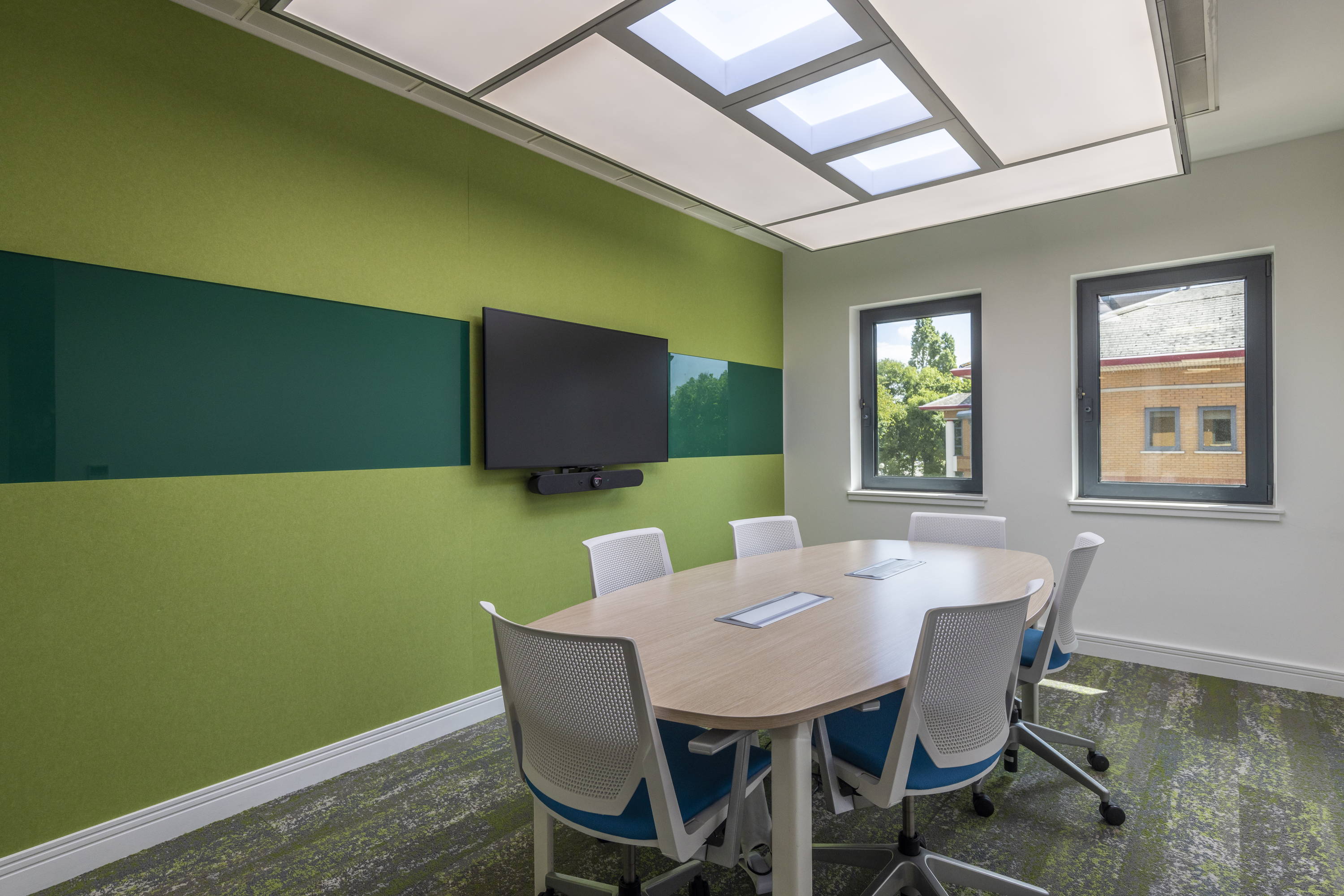 Want to find out more about our products or talk to us? Get in touch to book your face to face or virtual meeting.
020 3889 9888, we'd love to hear from you.
---