Habit Action - Laurelle London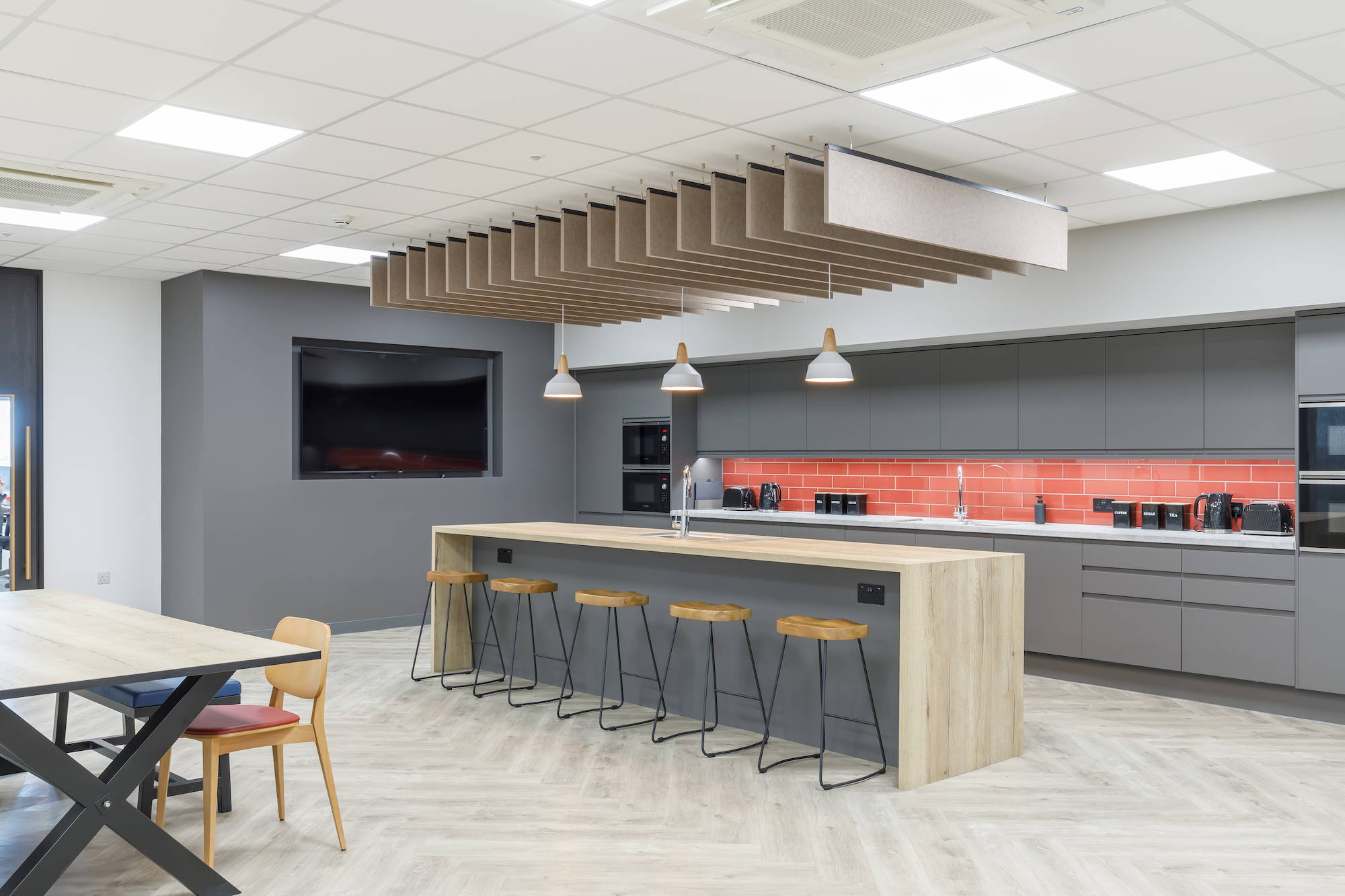 Client: Laurelle London 50,000 sq ft 6 months
Designer: Habit Action
Founded in 2006, Laurelle London is a market leader in the development, formulations, and supply of fragrance and beauty products. Laurelle develops fragrances for some of the UK's top high street and fashion brands as well as having its own portfolio of brands.Habit Action were tasked with the design and fit-out of a new build facility in Canvey Island. The brief was to create a space that was fit for their high-profile clients and that would elevate the brand taking the business to the next level and deliver a space everyone would be proud of.
The 50,000sq ft project was delivered in 6 months and involved the design and fit out of several spaces including a stunning hotel-like reception area, modern office spaces and numerous meeting and social spaces as well as production and testing areas. We were thrilled that our innovative acoustic solutions were chosen by Habit Action for this new build project. Managing the acoustics within the different spaces was key, not only from a functional point of view but also to enhance and complement the sophisticated design implemented by Habit Action. Several of our Őra V acoustic wall panels were chosen in a range of colours for meeting rooms and social spaces to reflect the brand and manage noise, creating a calm atmosphere throughout. Breeze acoustic ceiling baffles were chosen in different and colours, creating a cohesive look and feel to the scheme that matched the colour palette and furniture chosen by Habit Action. The acoustic solutions chosen delivered not only in practical terms but also in aesthetics, helping to create a seamless look throughout.
We are very proud of our involvement in this project, helping to deliver a positive impact for Laurelle, London.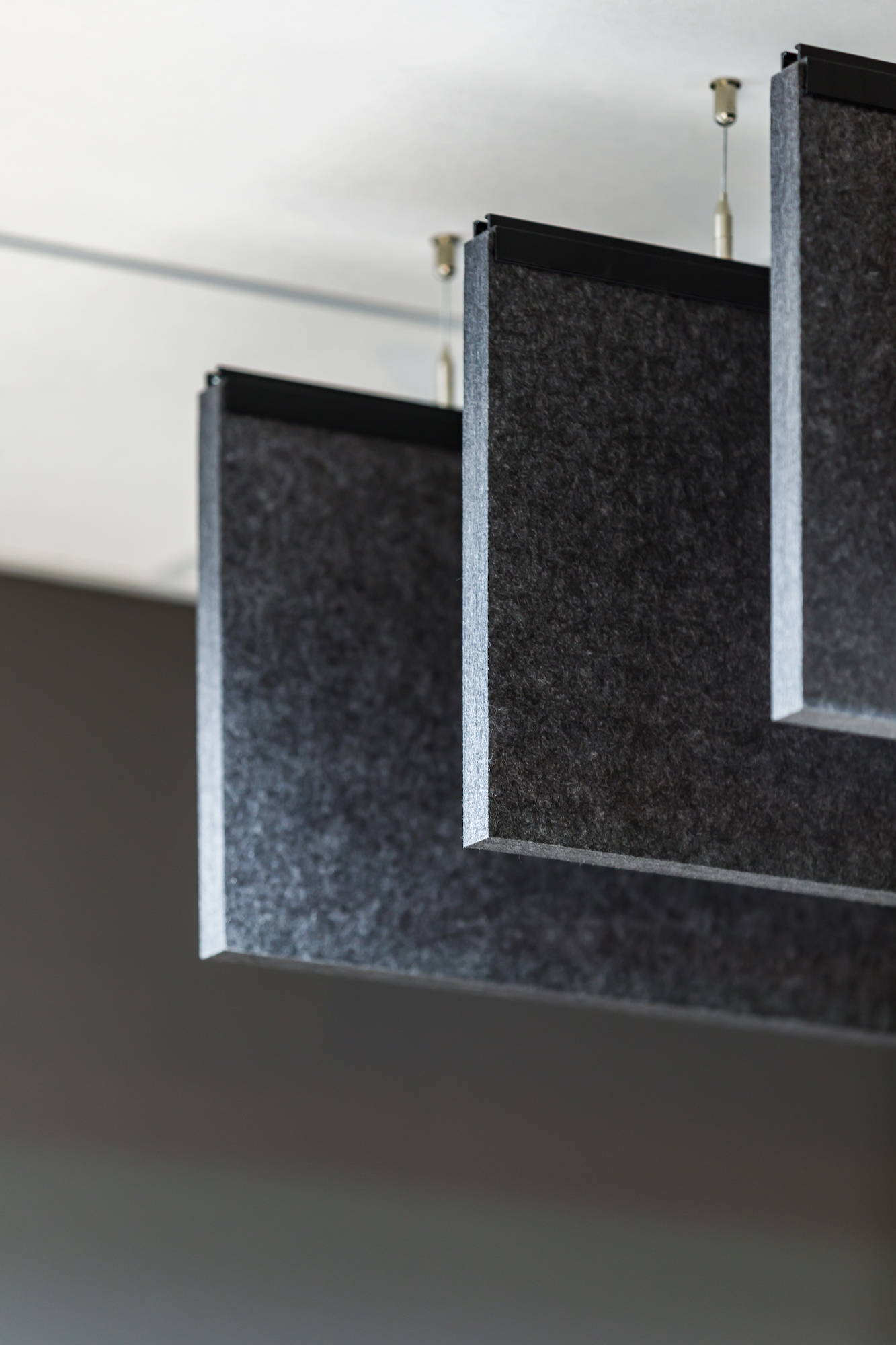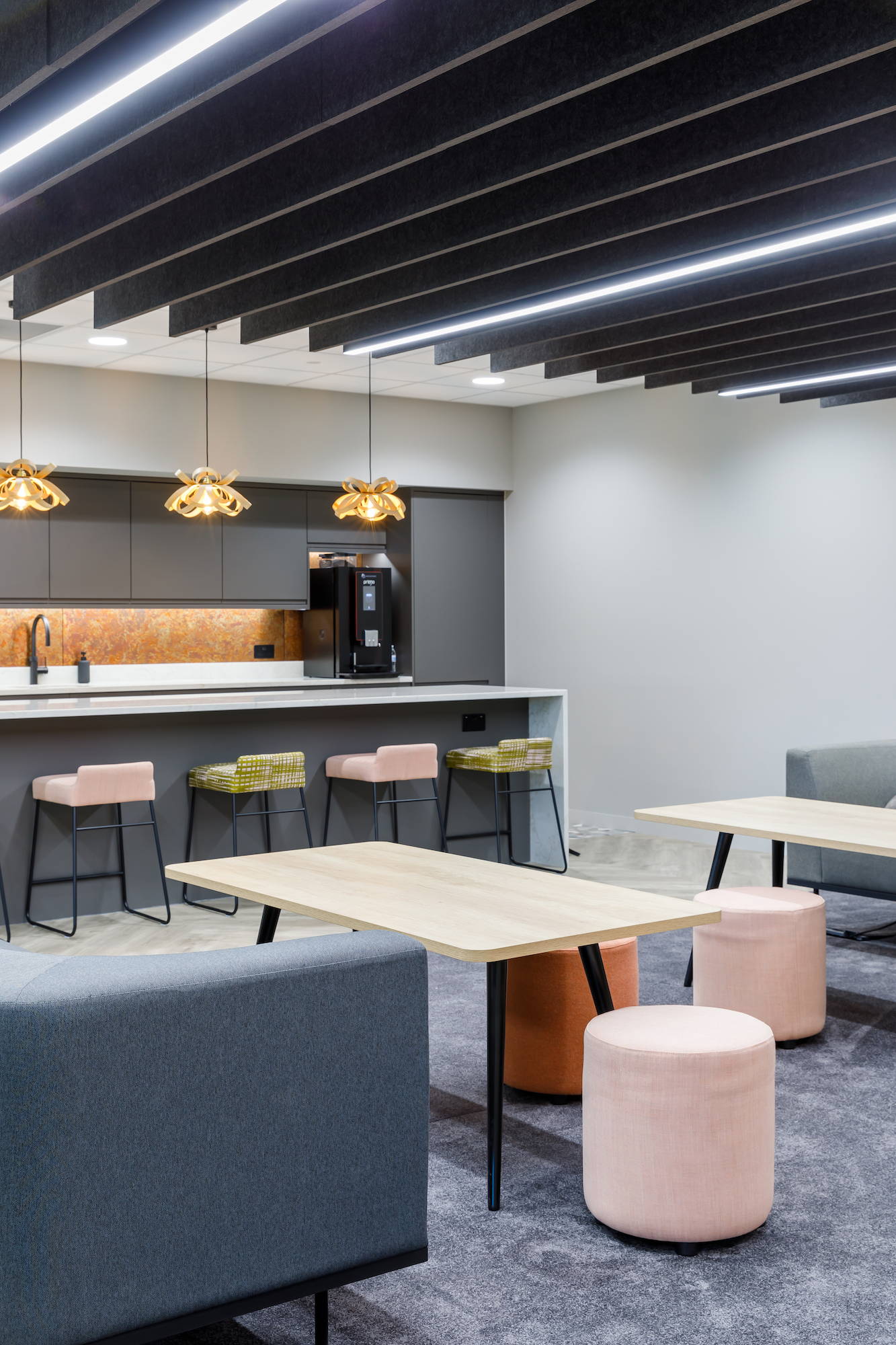 ---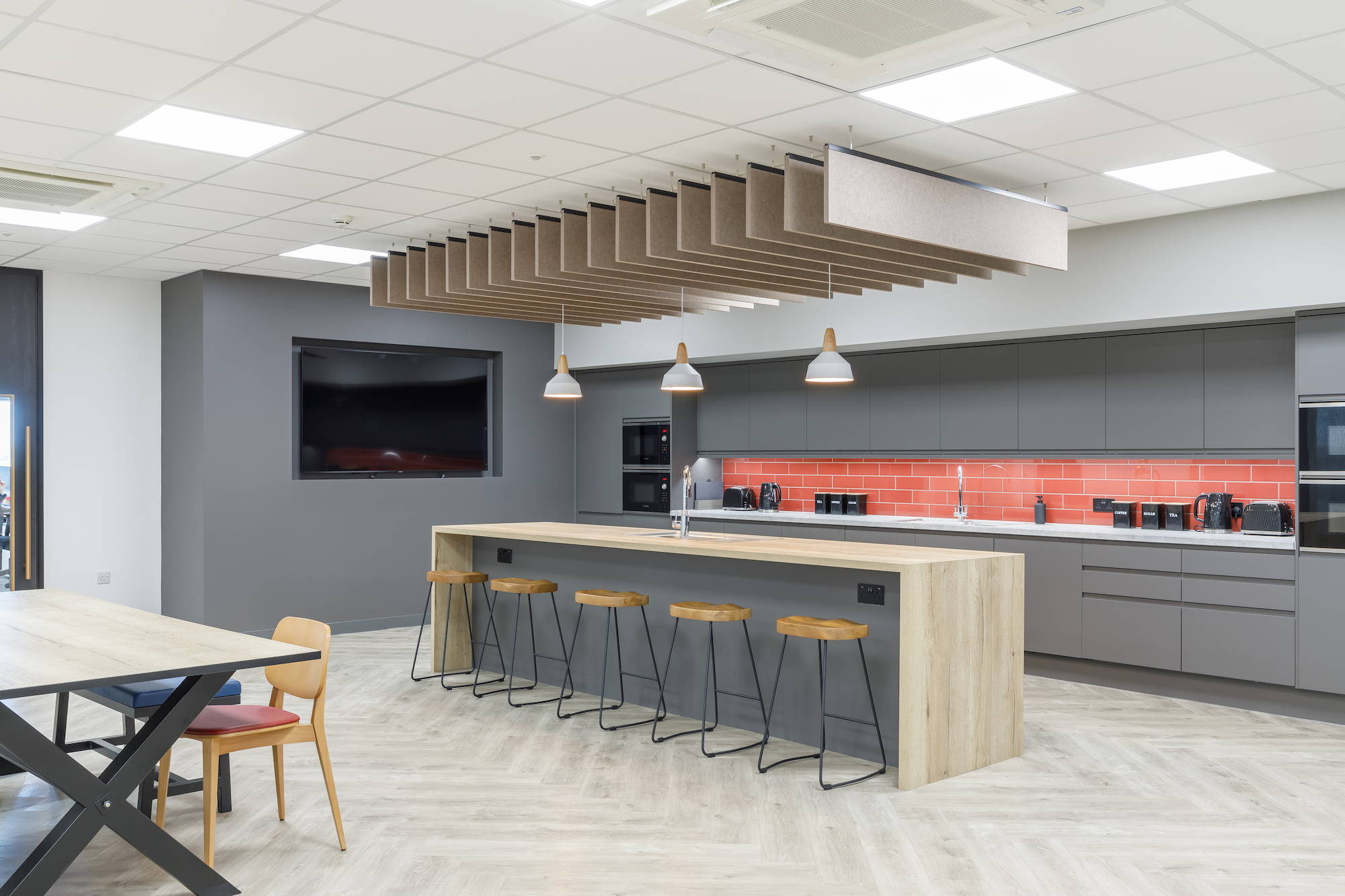 ---
Want to find out more about our products or talk to us? Get in touch to book your face to face or virtual meeting.
020 3889 9888, we'd love to hear from you.
---