Delivering Acoustic Comfort with Glenside Commercial Interiors
Client: Global Pharmaceutical Company
Design/Build: Glenside Commercial Interiors
Project: Glenside Commercial Interiors were tasked with remodelling an existing office space to create an agile working zone for a global pharmaceutical company in Oxfordshire. The space was 13,350 square feet and was successfully delivered in 16 weeks, with minimal disruption.
Challenge: It was important that the remodelled office delivered spaces for collaboration, meetings, focussed work and confidential calls. Given the nature of the sector, acoustics played a key role in the project, and we worked closely with Glenside to ensure that noise and reverberation were seamlessly controlled across all zones.
Solution: Breeze acoustic baffles in Sanderling Grey were chosen for the ceilings in the Boxy design as the baffles would not only manage the acoustics but also create a design feature to walkways between the different zones and compliment other design and colour elements of the scheme.
As well as acoustics, sustainability was a key element for the scheme and again Breeze acoustic baffles were an ideal solution, being made from 60% recycled PET, with no formaldehyde binders and low VOCs. Choosing a product with an EPD meant that Glenside and their client could be confident of the product's sustainability credentials as well as the fact that the baffles, like all our products, are made by us in Watford meant that we could get them to site with minimal carbon footprint, again another sustainability win.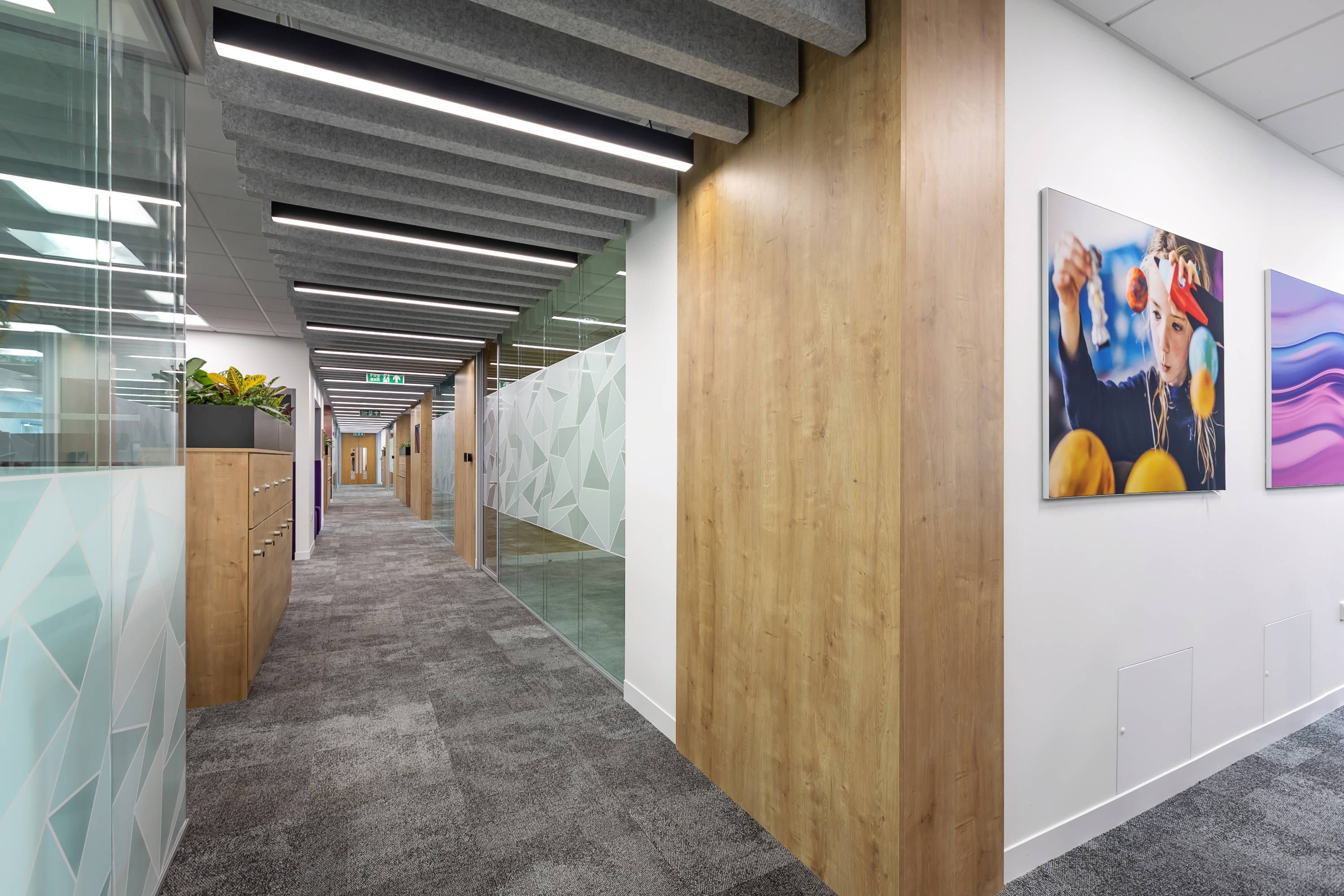 ---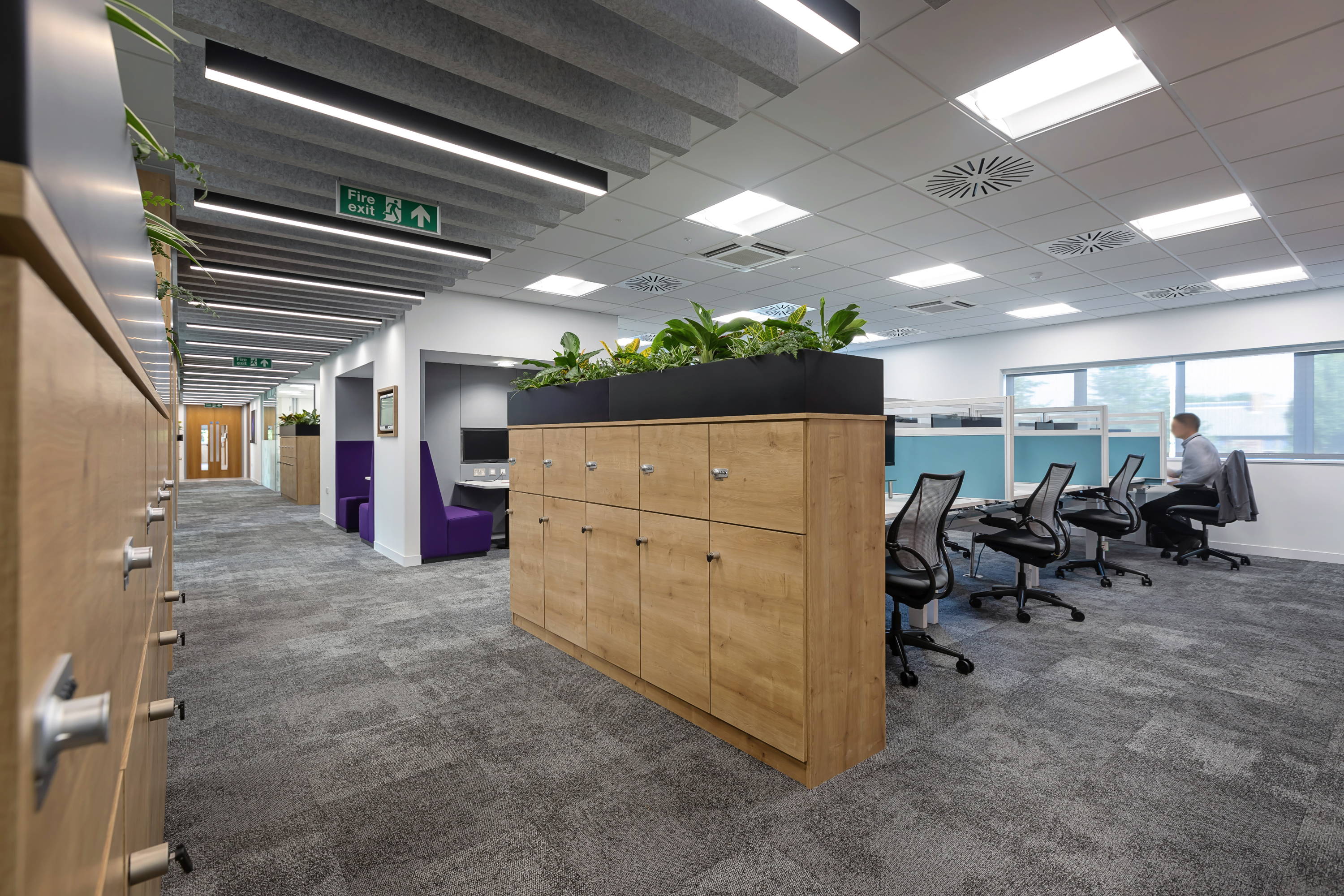 Want to find out more about our products or talk to us? Get in touch to book your face to face or virtual meeting.
020 3889 9888, we'd love to hear from you.
---