Chameleon Business Interiors - Beal Homes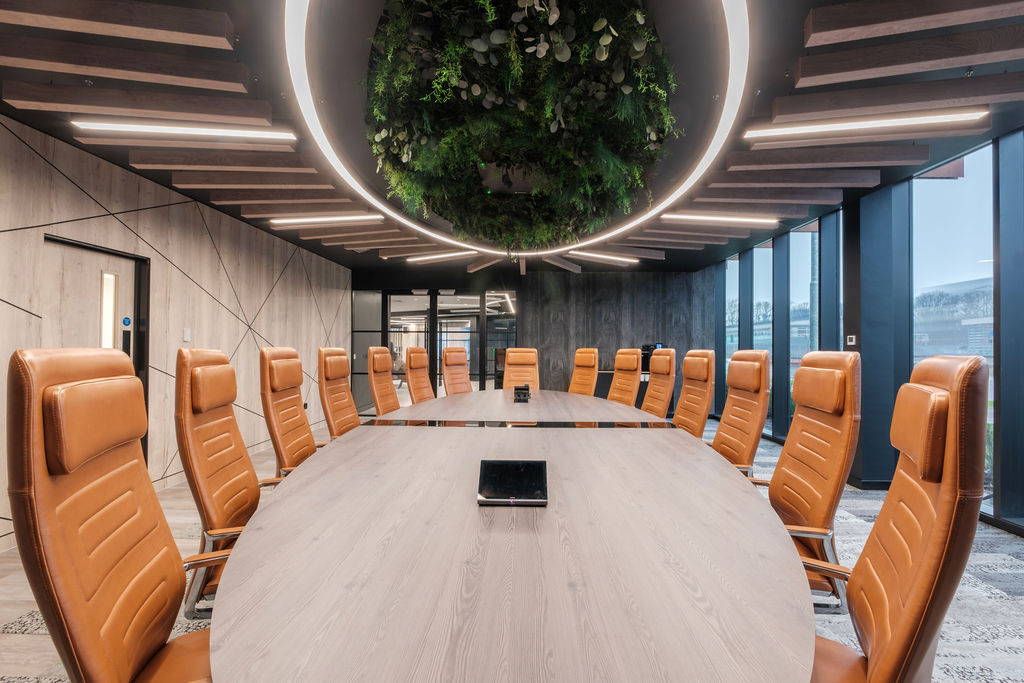 Client: Beal Homes
Designer: Chameleon Business Interiors
Scope: 19,000 Sq ft
Working with Chameleon Business Interiors on this new stunning HQ for Beal Homes was a real highlight for the AllSfar team. The bespoke new HQ in Hessle, Yorkshire had to accommodate the fast-growing Beal Homes team within a space that had biophilia and sustainability at its very heart. The space had to be a workplace for the future, with leading technology and a range of different spaces including a roof top workplace, a high-tech design lounge and a visually striking boardroom.
We worked closely with the team at Chameleon Business Interiors to ensure the acoustics were well-managed and that our acoustic solutions were an integral part of the design rather than an 'add-on'. Sustainability was a key consideration for this project and our BreezeSense wood-printed acoustic baffles were the ideal solution for creating a welcoming reception area. The printed wood baffles not only manage the acoustics but also compliment the other biophilic design elements of the reception area.
A highlight of the project for us was the boardroom where our BreezeSense printed acoustic ceiling baffles were installed to create a feature ceiling designed by the Chameleon Business Interiors team that included bespoke planting and lighting and makes for a truly beautiful space.
The beauty of our BreezeSense printed acoustic ceiling baffles is that they are ideal in spaces that require the look of wood but need to manage acoustics effectively. The baffles are made from 60% recycled PET and are available in a range of high-resolution wood print finishes to compliment scheme colour palette and natural wood finishes and were an ideal solution for this project.
We were really proud to be part of creating this new HQ for Beal Homes and were thrilled to hear the project was shortlisted for Mixology 2023 award, very well-deserved by the team at Chameleon Business Interiors!
"It was great working with the AllSfär team on this project, they were very flexible and happy to accommodate the wide range of bespoke baffle sizes necessary to create the look and feel we wanted to achieve. We chose English Oak BreezeSense ceiling baffles as they complimented the other finishes in the project and because of their sustainability credentials, being made from 60% recycled PET " Georgina Barkworth, Chameleon Business Interiors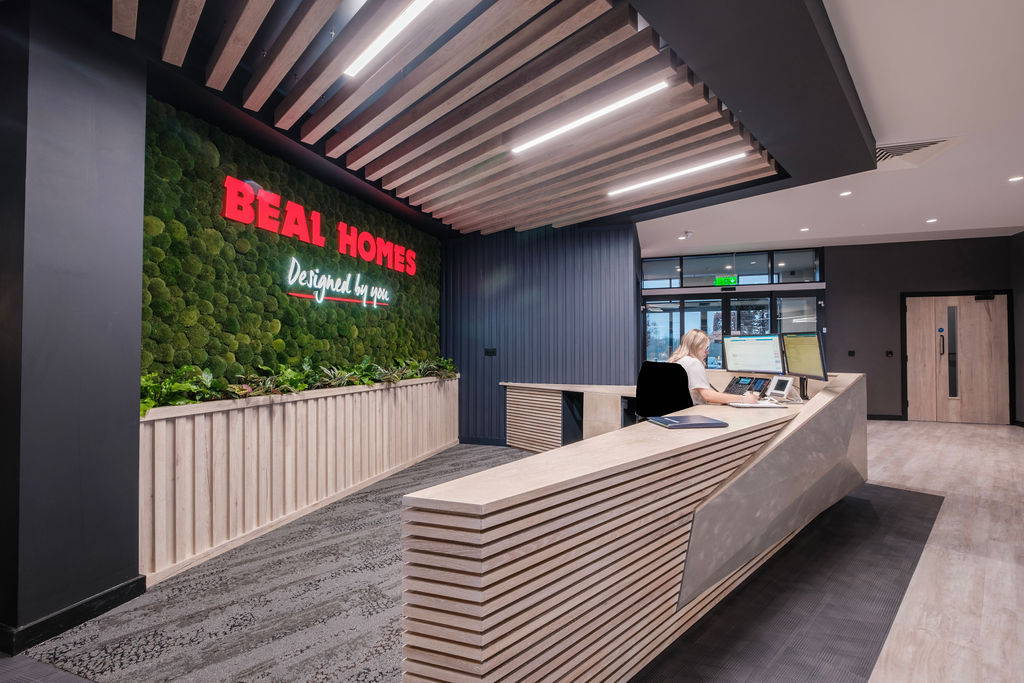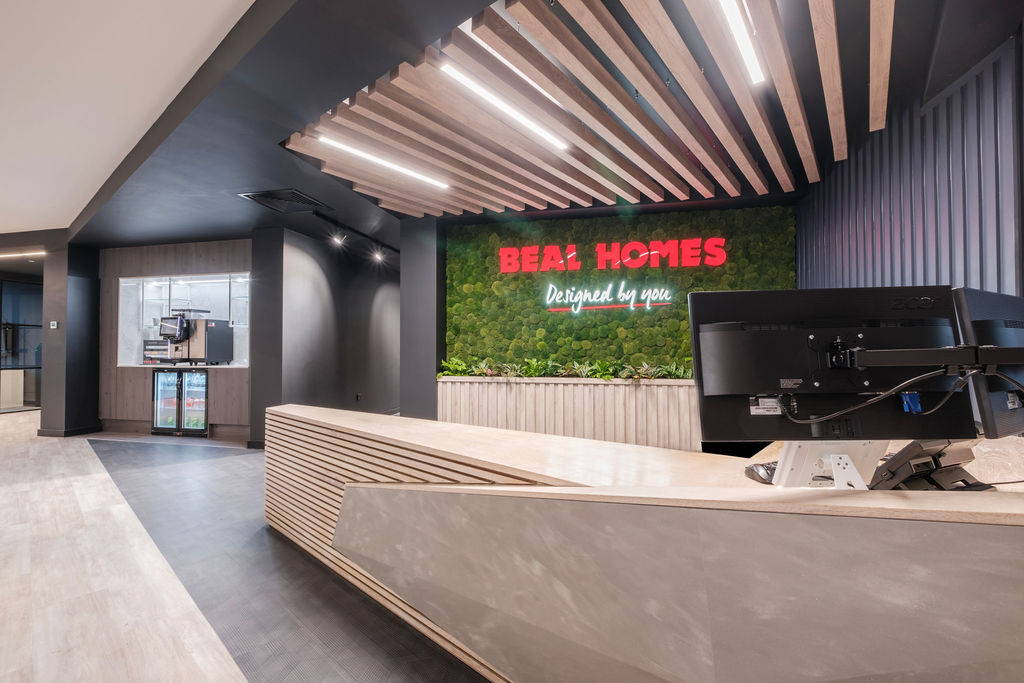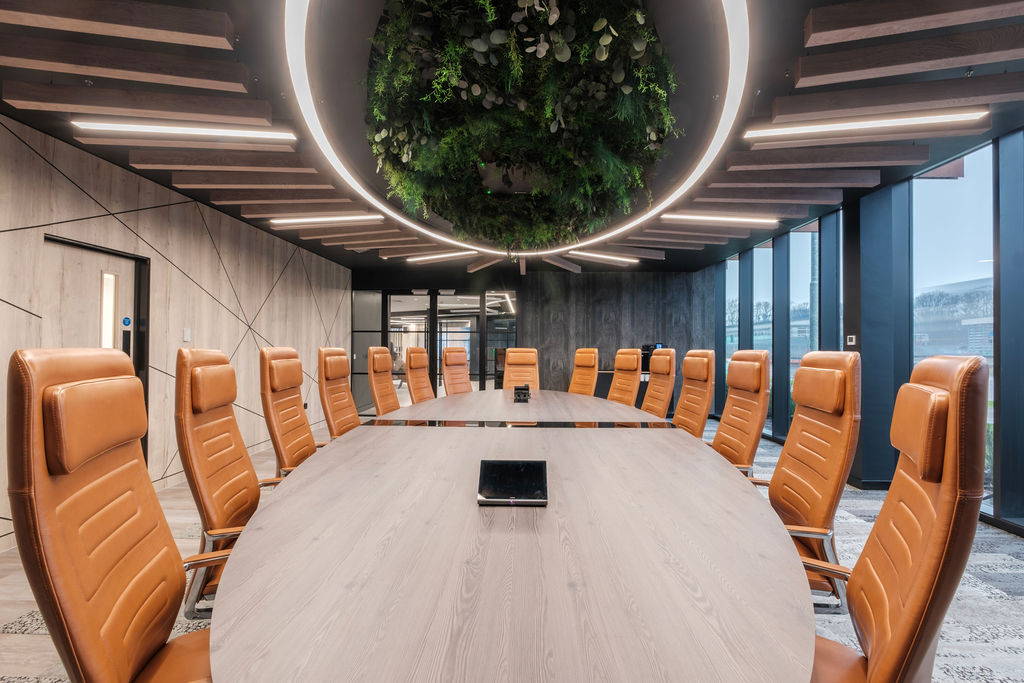 Want to find out more about our products or talk to us? Get in touch to book your face to face or virtual meeting.
020 3889 9888, we'd love to hear from you.
---