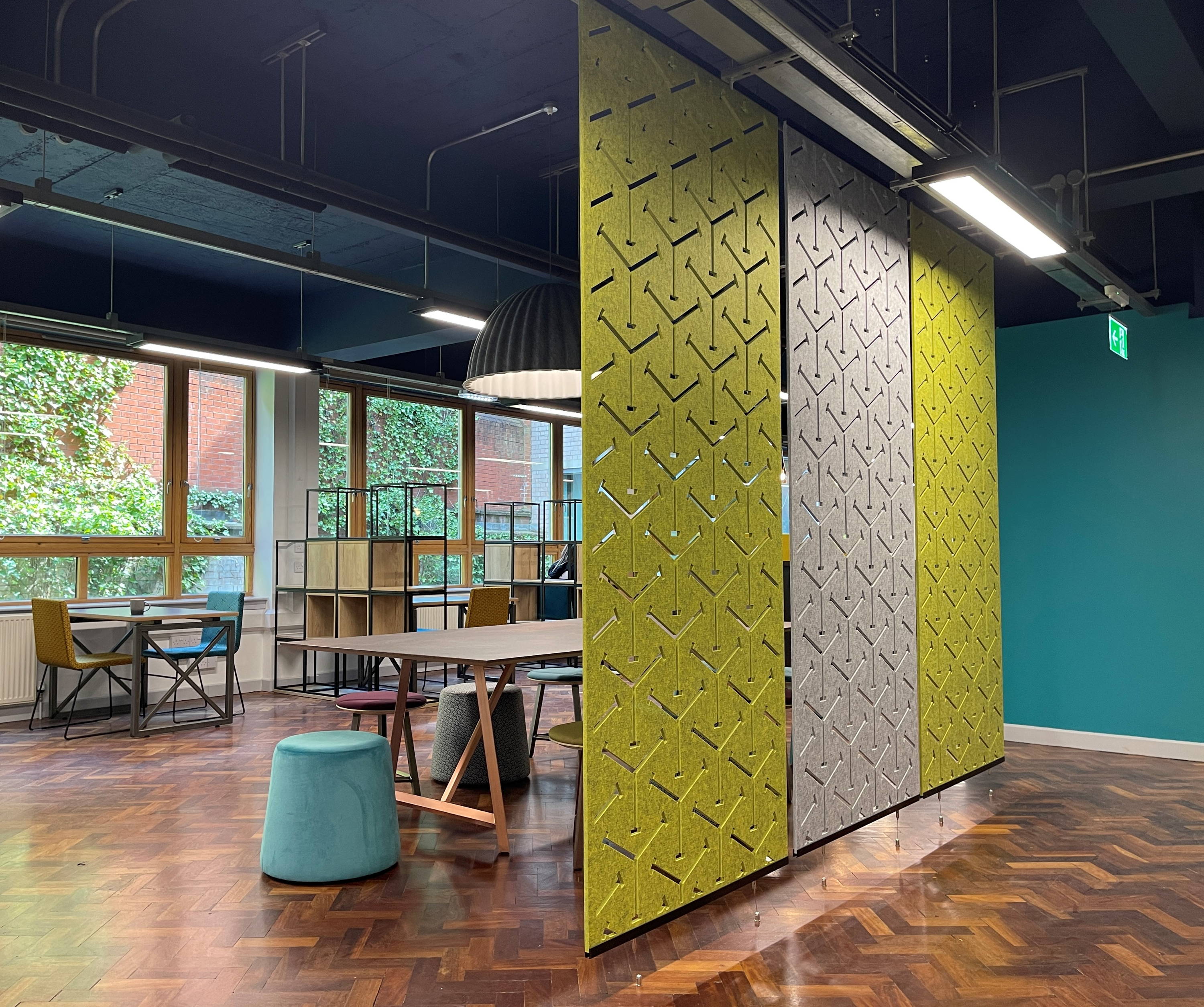 Client: High Profile Government Department
Design/Build: Proici Commercial Interiors
Project: We were thrilled to be working with leading design and build company Proici Commercial Interiors on this project to manage acoustics across several UK offices for a high-profile government department. The aim was to create different zones to enhance privacy, manage acoustics and reflect client branding and culture.
Challenge: The Proici design team wanted to select acoustic segregation products that could be used across several different buildings to achieve a uniformed appearance and enhanced performance. A number of the buildings within the roll-out had standard ceiling heights but a few had more challenging architecture and were converted historical buildings including Mill's and warehouses with vaulted ceiling heights of circa 5m. Each of the offices had specific needs when it came to acoustics, and it was evident that a bespoke approach was needed. There was also a need to ensure that screens could be secured to both the ceiling and floor for extra privacy and because this was a national roll-out across various locations, the logistics of this project required everything to be delivered to a central distribution warehouse before being sent to each site.
Solution: Lull acoustic hanging panels are a cost-effective zoning solution when compared to alternative permanent partition materials and saved further costs as Proici Commercial Interiors didn't need to alter the M&E infrastructure. We supplied eighteen bespoke Lull Acoustic Screens all in the Blocks design in Sanderling Grey and Woodpecker Green Fleck. Bespoke widths were necessary for some offices and additional channel and suspension kits were added, allowing the screens to be secured to ceiling and floor. It was crucial that products were efficiently packed, colour-coded, and clearly labelled to ensure they could be easily identified and handled for forward distribution to each site. Delivering the wrong screens to the wrong location would have resulted in costly delays, which weren't an option.
Impact: The Lull suspended acoustic screens have successfully created different zones throughout all the offices, separating breakout spaces, desk areas and meeting spaces creating acoustic comfort, privacy, and calm. Although each office is in a different UK location, there is a consistent look and feel across them all, creating a sense of place and enhancing client branding. We are very proud of working Proici to support them in managing the acoustics for this high-profile client.
Testimonial: "The programme was challenging as we had a 6-week duration to refurbish all the buildings simultaneously and we selected our partners including Allsfär on their ability to offer a stylish, quality product to meet the restrictive lead times from site measure. The client was surprised with the performance and overwhelmed with the aesthetics and requested we include the products within the next roll-out of buildings."  
Martin Harcourt, Managing Director, Proici Commercial Interiors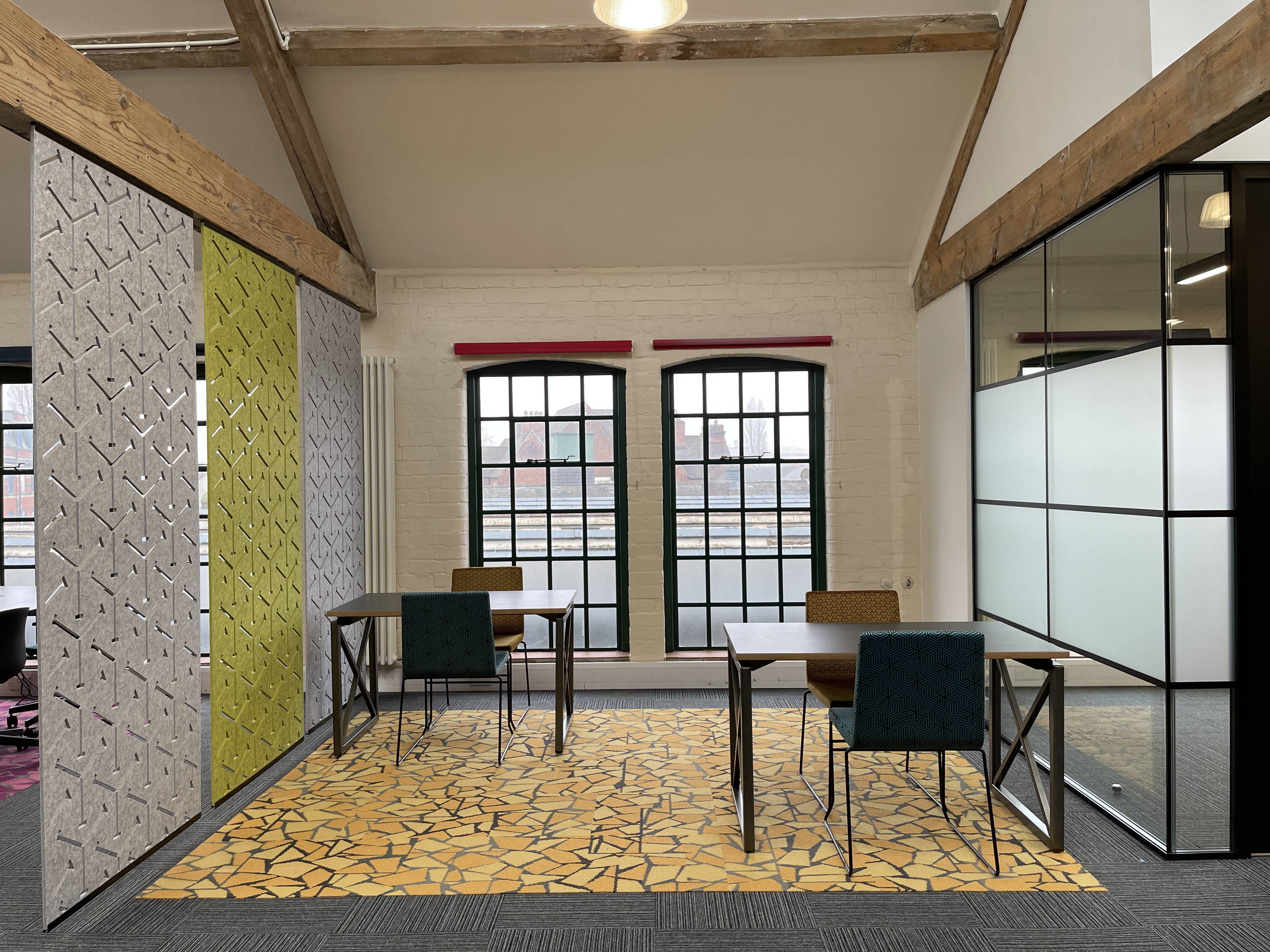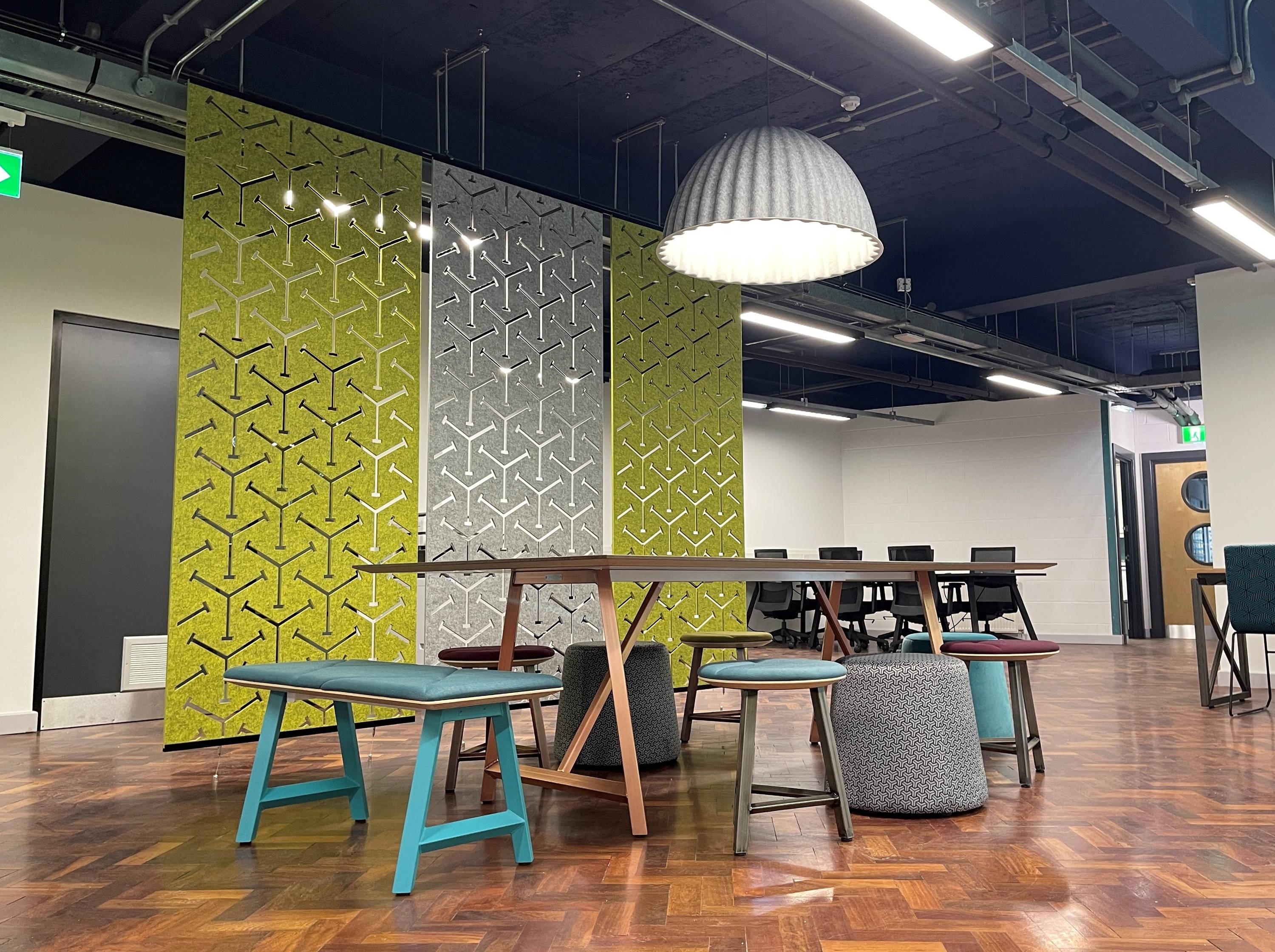 ---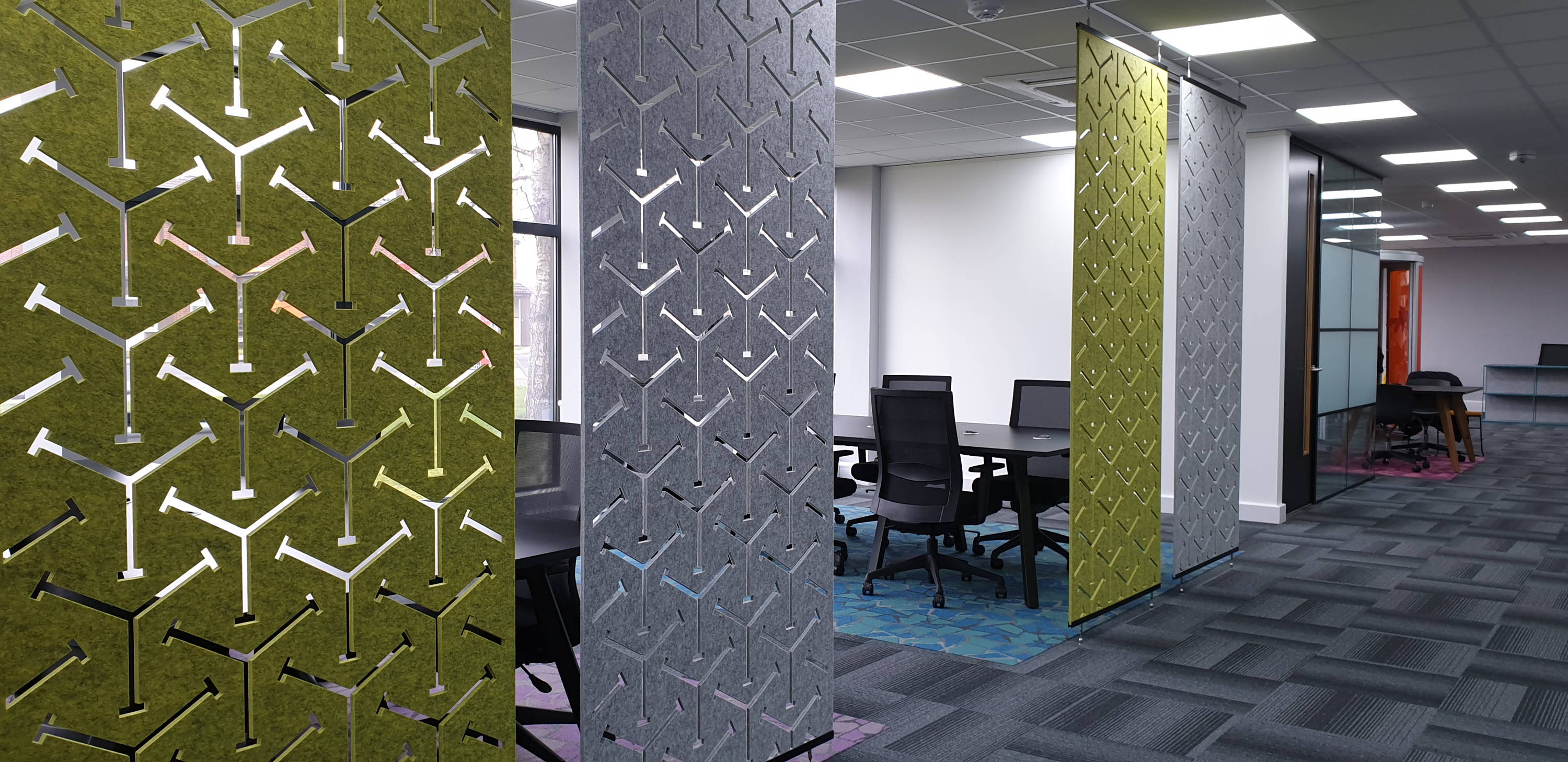 Want to find out more about our products or talk to us? Get in touch to book your face to face or virtual meeting.
020 3889 9888, we'd love to hear from you.
---