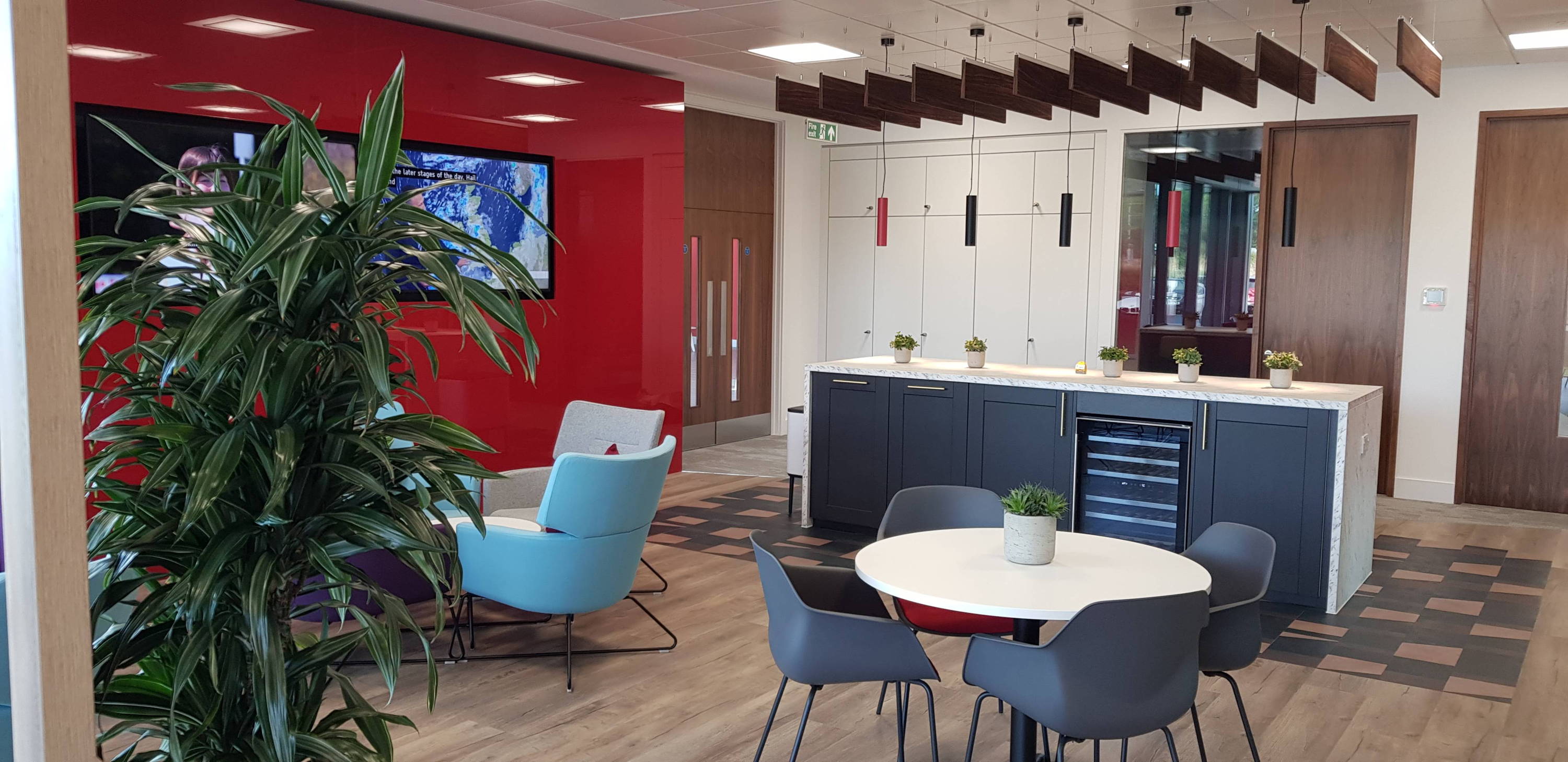 Client: Access Group
Designer: TSK
Project: TSK had to design and create an energetic environment for Access Group's new 109,000 sq ft flagship office in Loughborough that would draw people back into the office - encouraging collaboration, community and a sense of camaraderie. Access Group, one of the UK's fastest-growing technology companies, wanted to provide the best working environment to their staff and create a flagship office as a central hub for all UK employees. Providing people with the social spaces and technology so they can connect with the brand, colleagues and customers and allow for the growth Access is experiencing and planning in the future.
Solution: We were thrilled that TSK chose our BreezeSense Acoustic Baffles in a bespoke size to help manage the acoustics within the breakout and social spaces across the project. We supplied BreezeSense Acoustic Baffles in a bespoke walnut finish to match the other wood finishes throughout the space as well as compliment the bright colour scheme and design, creating a warm and inviting space for the team to meet, relax and recharge.
Access Group's new office base celebrates the uniqueness of the organisation. It provides a welcoming atmosphere with a stunning full-height atrium and huge open workspaces.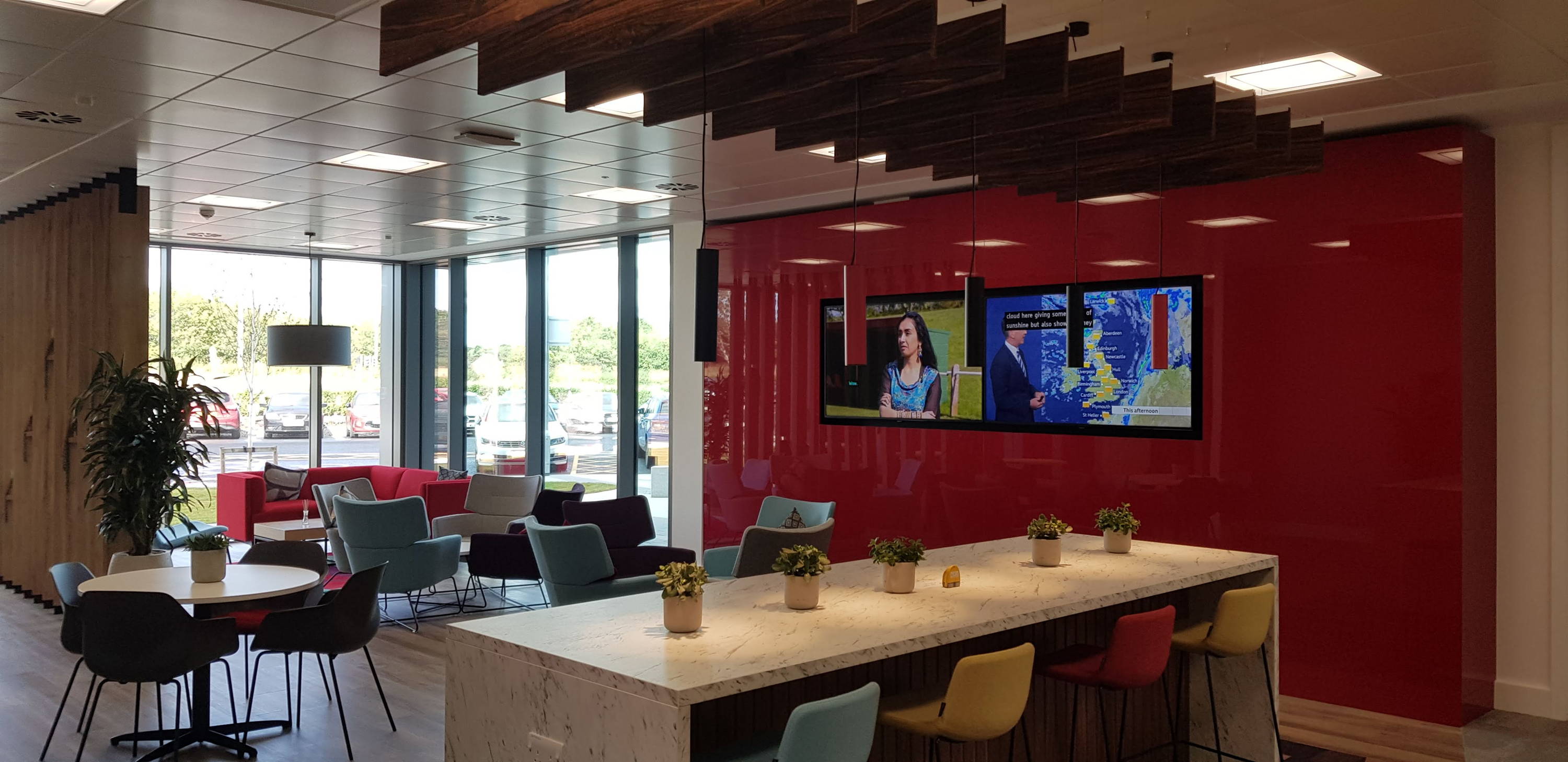 ---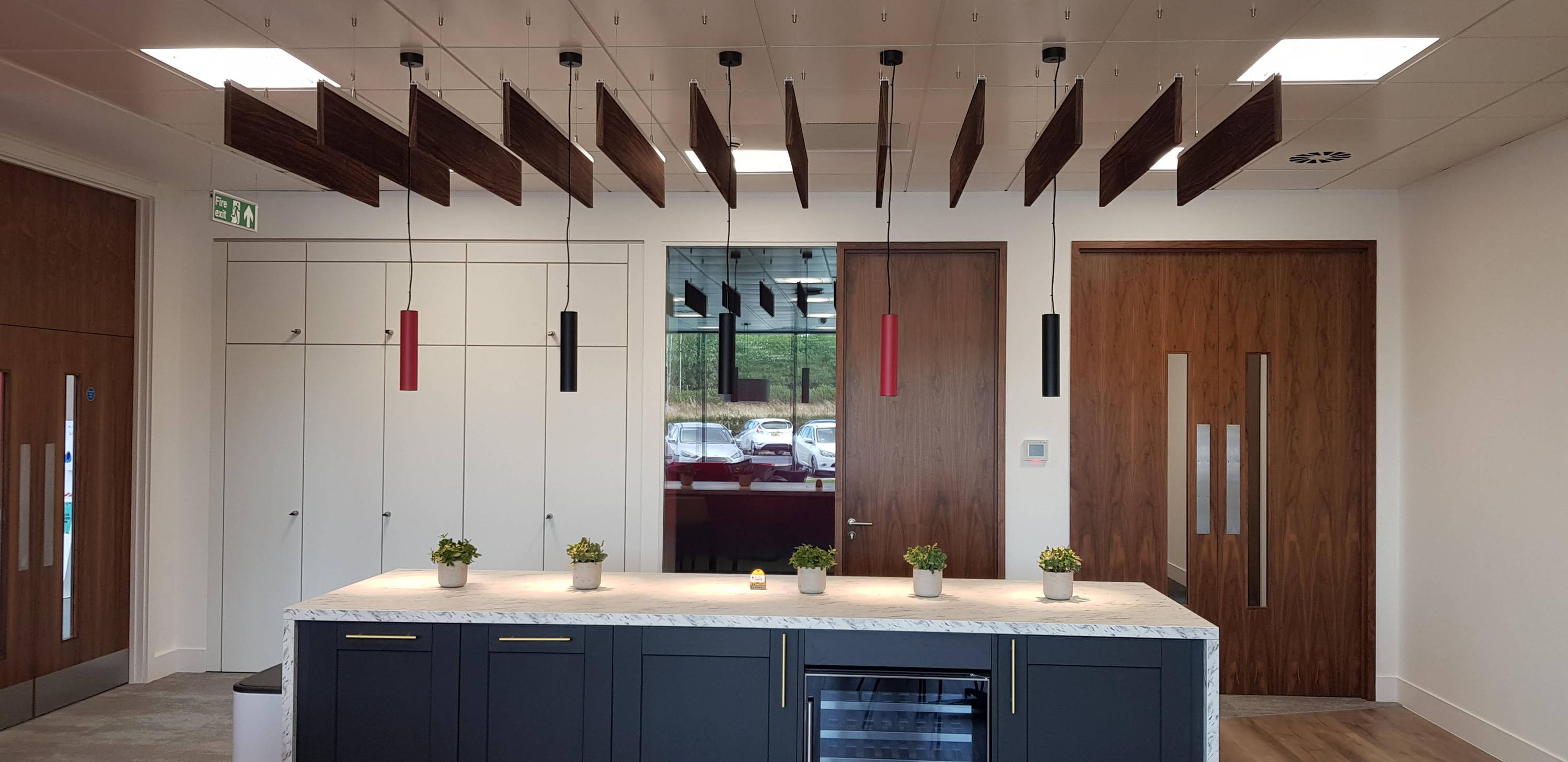 Want to find out more about our products or talk to us? Get in touch to book your face to face or virtual meeting.
020 3889 9888, we'd love to hear from you.
---