3-Space (UK) Ltd - Clinical Professionals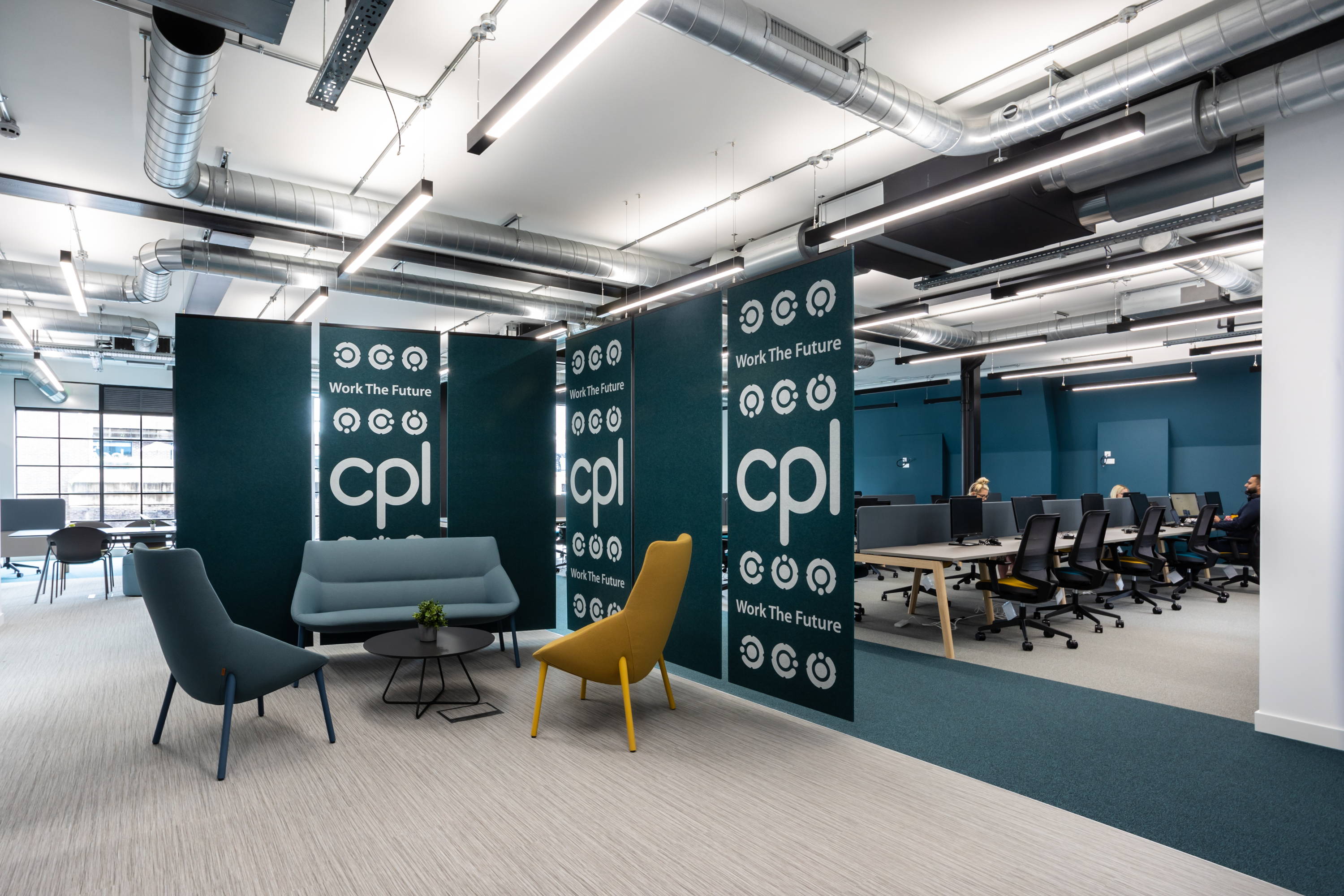 Client: Clinical Professionals
Designer: 3-Space (UK) Ltd
We were thrilled to work with 3-Space on this 4,165 sq ft fit out of a new office for Clinical Professionals (CPL) based in the newly curated workspace, The Brickworks, located in central Reading.CPL is a leading organization supplying pharmaceutical, biotechnology and clinical services industries with the talent they require for success.
The bright, airy, and welcoming space includes meeting rooms, break-out spaces and kitchen areas. It was important that all spaces reflected the organisation's corporate branding and our mallard teal colour was chosen by 3-Space for the branded suspended acoustic Lull screens contrasting with the mustard colour used throughout as a highlight colour. The bespoke branded Lull Screens were used throughout the space to create dedicated quiet zones where people can have informal meetings and undertake focused work away from distractions. The bespoke Lull screens were printed with the CPL logo and key messaging to further strengthen the company's identity and reflect their culture.
The result is a very clean, welcoming and airy office with different zones all reflecting CPL's brand identity helping enhance employer branding and team connection.
Photography: Penny Withers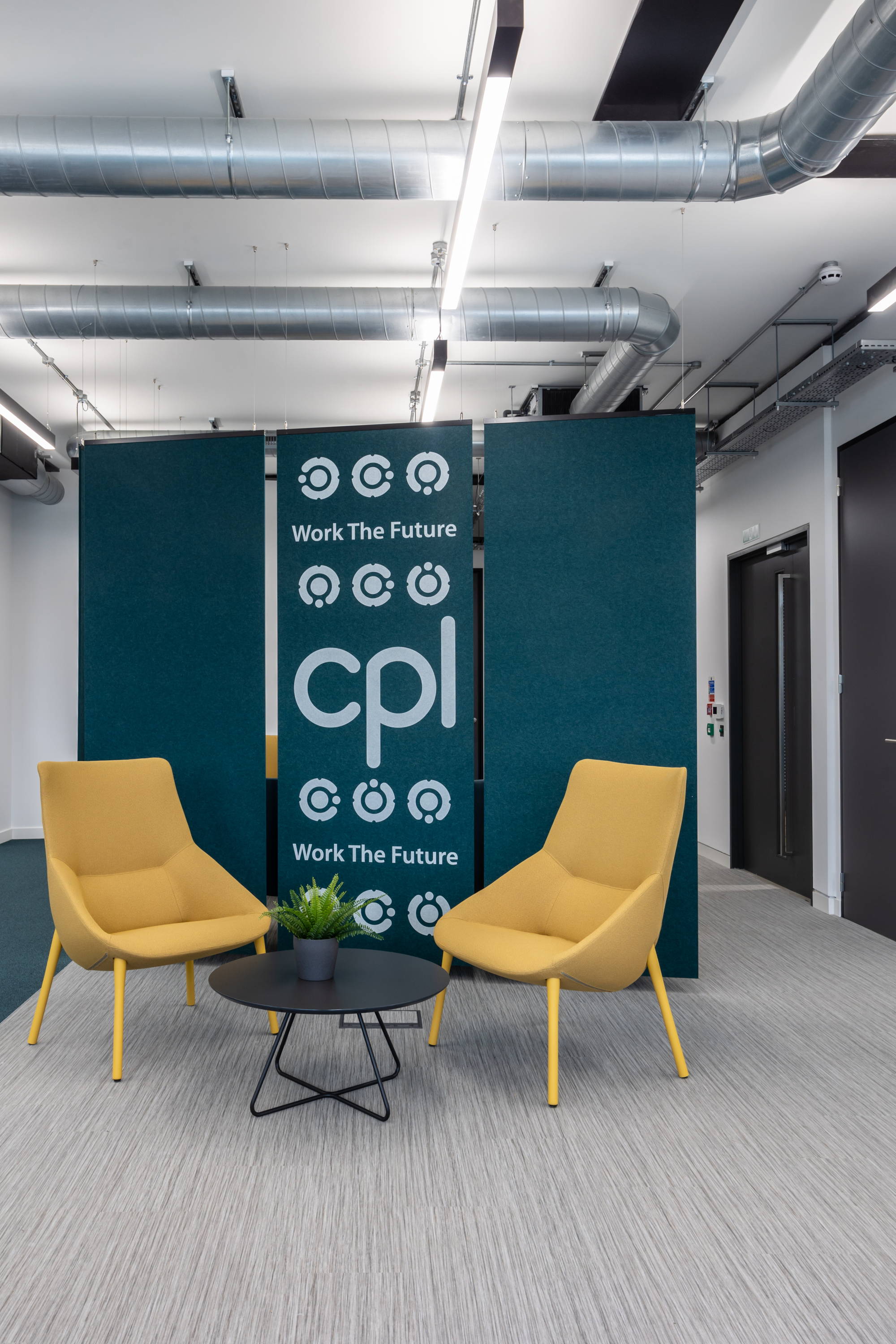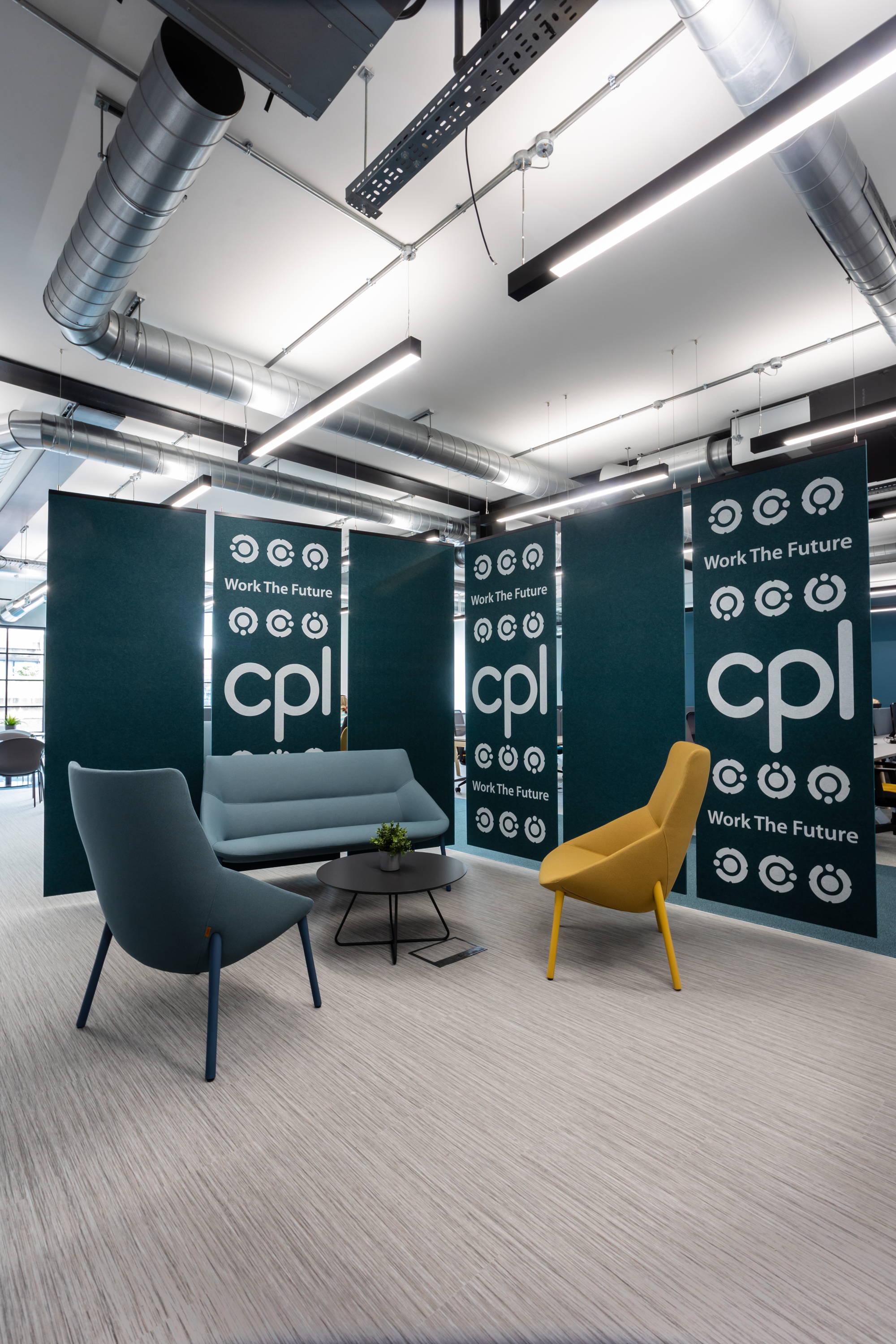 ---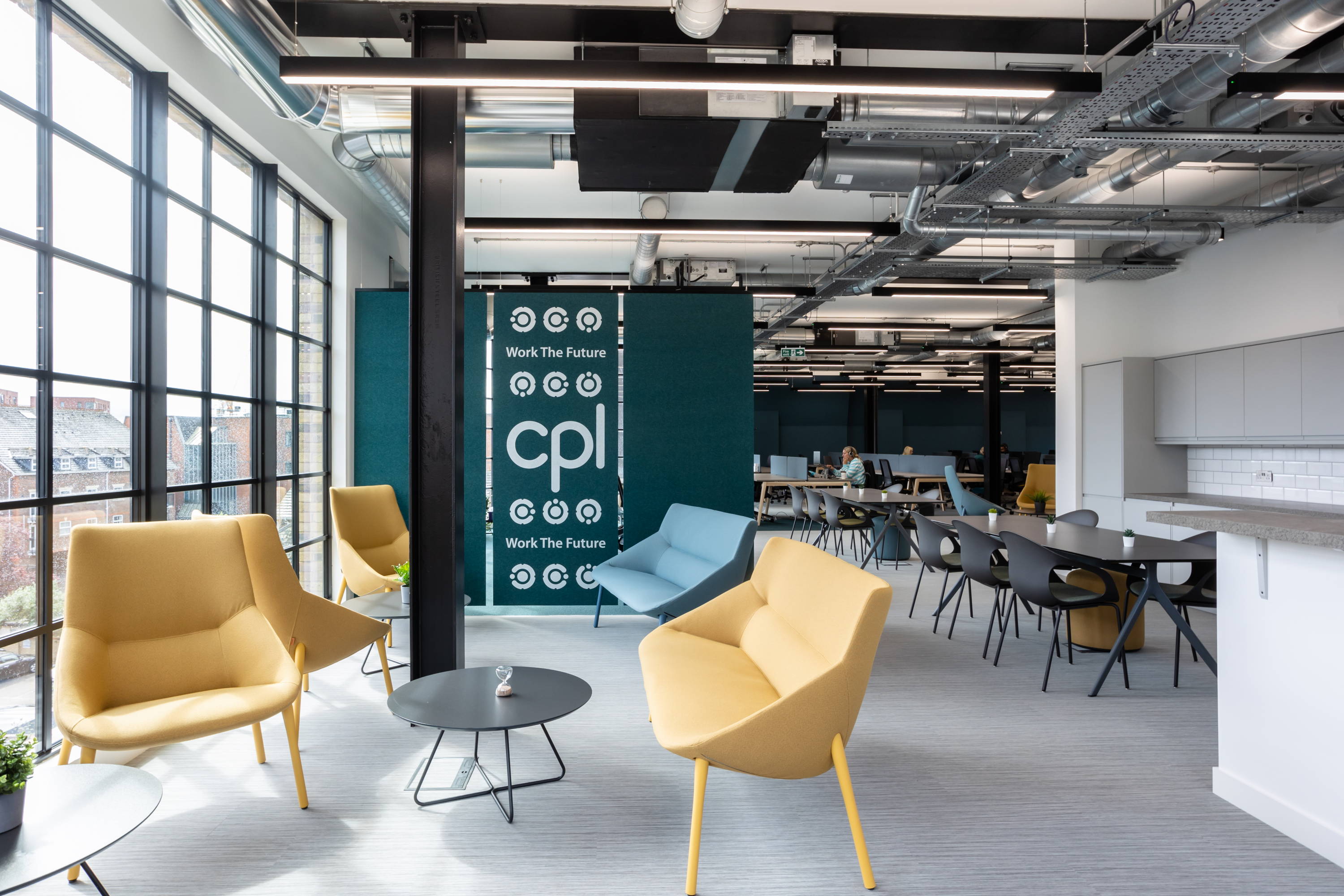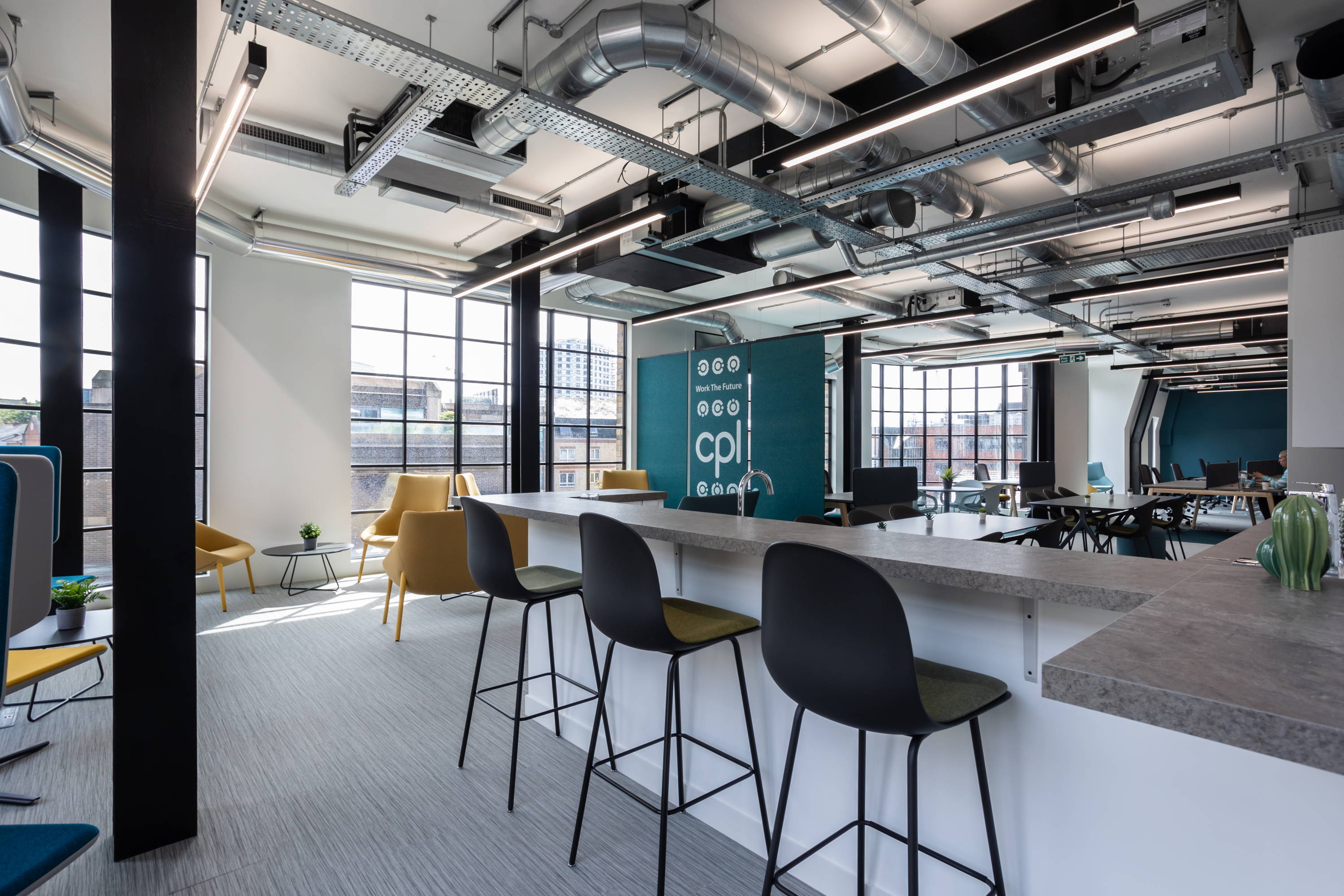 ---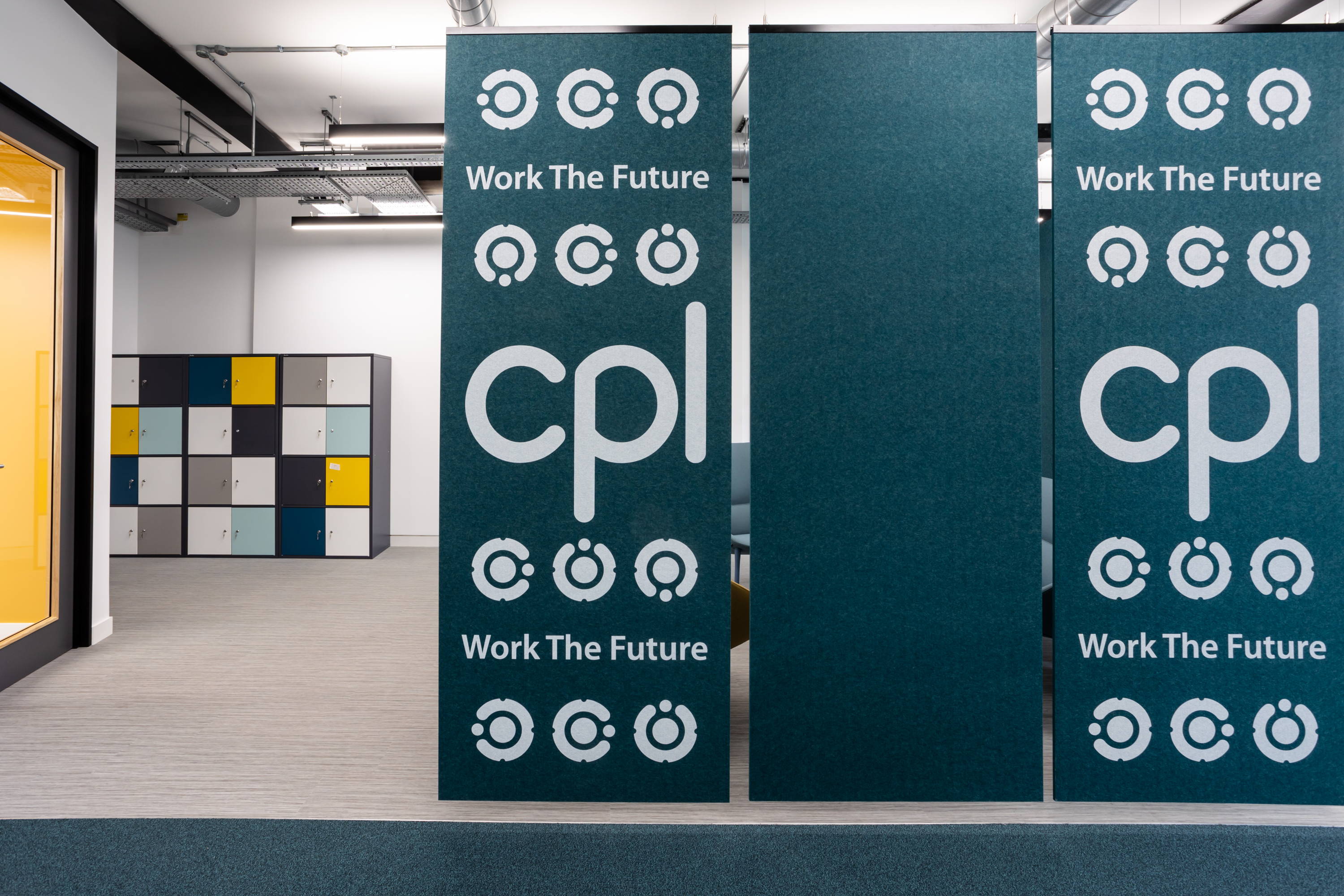 Want to find out more about our products or talk to us? Get in touch to book your face to face or virtual meeting.
020 3889 9888, we'd love to hear from you.
---