It's back to the office Jim, but not as we know it.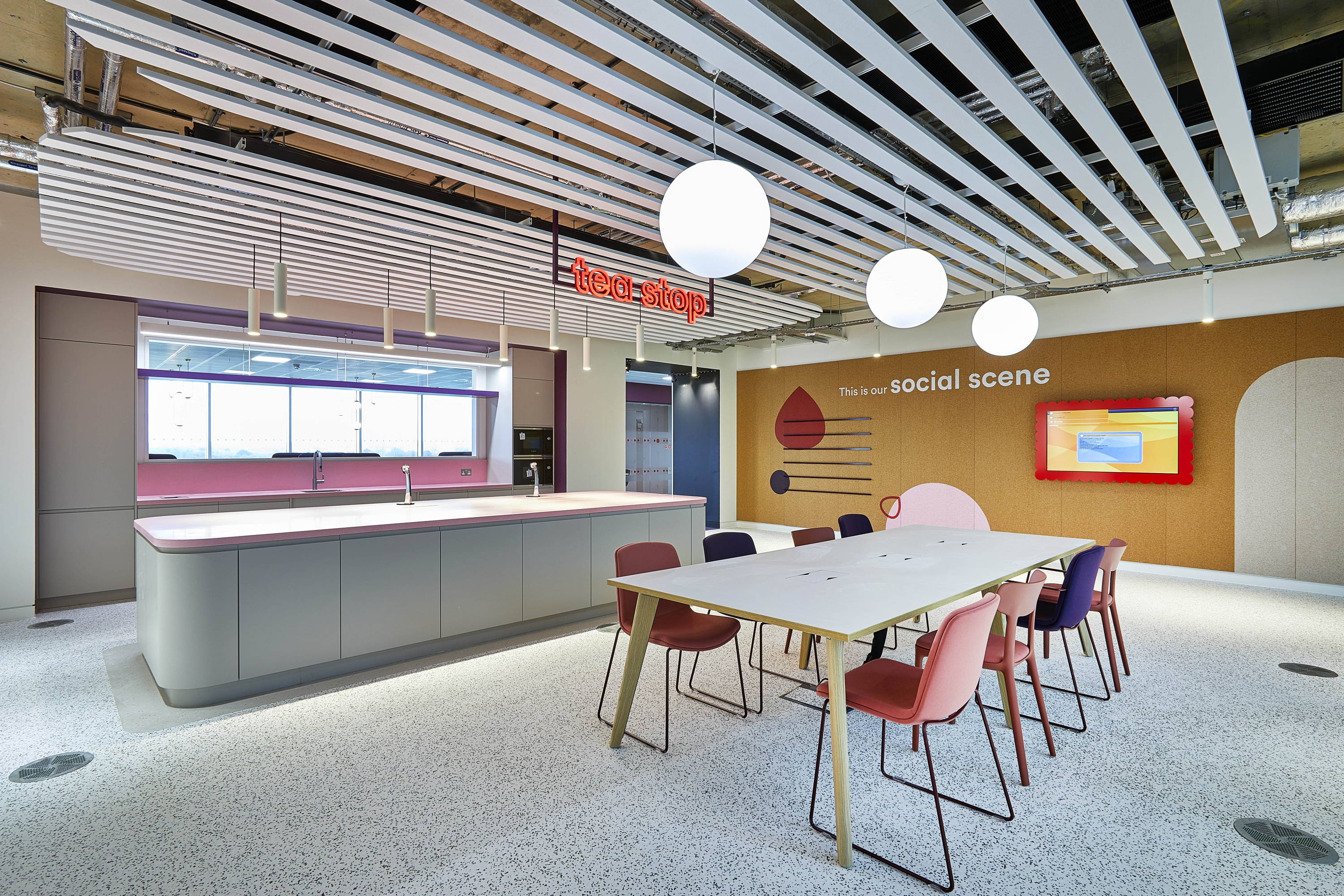 By Sally Rice
Managing Director of S Rice Consultancy & Co-Founder of The Virtual Interiors Event
Being an Xennial (born slap bang in between Generation X and Millennials) my work attitude until last year tended to be a little bit "old school" in so far that I was used to going to the same office every day, primarily sitting at my desk or in meeting rooms and at times definitely being guilty of presenteeism. All this, despite working in commercial interiors for nearly twelve years. Like many others, the last fifteen months have turned both the workplace and my working practises on their head, albeit in my opinion, in a very positive way.
I want to use this guest blog to look at some of the positive contributions to the employee's way of working COVID has brought in and whilst some of these changes were already taking place, their progress has been sped up to an unprecedented pace, changing our attitude to the office, our priorities around work and hopefully employer's approach to their employee's welfare - for the better.
Choice
My ergonomist friends will hate me, but I love a day working on the sofa and yes granted, now that I am self employed, I have the freedom to do so, but it has also taught me that choosing the best environment to help me stay inspired, motivated or simply in a space that is suited to my tasks of the day is the only real way to work productively.
Early on in the pandemic there was a number of articles asking if the office was dead, whilst I never bought into this idea, I certainly see the phasing out of offices being dominated by rows of desking, being replaced with increased "third space" furniture that facilitates the changing reasons of why we are coming into the office.
The days of the "cookie cutter" office were already well on their way of being phased out – the idea that one size (or in this case; one design) fits all was all but redundant as employers have been increasingly using their workspace and their way of working to attract both top talent as well as their ideal clients. As the website Glassdoor points out " a windowless room full of desks won't leave you looking forward-thinking or health-conscious, regardless of your intentions."
Whilst not all companies may have been ready for the overnight onslaught of 99% of their employees working at home, the demand for flexibility around the location and hours worked is not about to go away and our offices spaces need to adapt. Gone are the days of having an office design that features rows of desks, a few café chairs and tables and some formal meeting rooms - pods, breakout spaces, touch down areas and informal spaces are more than just buzz words they are the reality of the office space that is needed in 2021.
Tyg Fabric-Wrapped Acoustic Wall Panels
The future use of offices as more of a hub for learning, socialising and collaboration and the need to create more spaces for in-person and virtual collaboration is thankfully now resulting in much more tailored space for the employee and their productivity when utilising these spaces. 
Wellbeing: Us and the Planet
 No one can have escaped the much promoted pictures of dolphins swimming in the Venice canals, the return of wildlife to our urban streets and the reduction in light and air pollution that occurred as a result of the lockdowns the world has experienced over the last 12 or so months and this awareness has affected our attitude to the companies that we work for. JLL reported that 76% of millennials will consider an organisation's social and environmental commitment before engaging with them either as employees or consumers. Green wash; the playing of lip service to the environment, just won't cut it for companies wanting to really address wellbeing both for the planet and for their employees.
The commercial interiors industry is literally overrun with environmental and sustainable accreditations and certifications – don't get me wrong, some of them such as a commitment to being carbon zero are making a true and admirable impact. The need to not only be seen to be "doing the right thing" but making the right sustainable choices when it comes to both our employees and our workplaces is now rightly centre stage.
A compliant supply chain of our office furniture and equipment, the end of life and recyclability of products and the move away from chrome and plastic are all now common place and whilst environmental policies and certifications can still, at times, be seen as a box ticking exercise, increasingly the younger generations demand increased transparency when it comes to a company's environmental performance. According to the Deloitte Global Millennial Survey, almost 40 percent of those asked said they would stop buying from a company whose products or services negatively impact the environment. That is too big a number to ignore.
As well as our increased awareness of the impact our workplaces can have on the environment is the affect they can have on the people that work there. We have moved away from a society that solely worked to live, where going to the office was a means to an end. Increasingly the boundaries are blurred and now the office is required to provide its occupants with so much more than a desk and a coffee machine. Wellbeing at work and how this can be facilitated with good design was one of the trends that had very much already been on the agenda pre Covid.
Certifications such as the WELL Building standard are encouraging developers, occupier and end users to look beyond the water cooler to measure the attributes of a building that impact on occupant health by looking at seven areas – air, water, nourishment, light, fitness, comfort and mind. Healthy office design has moved so far beyond having a few office plants it is almost laughable. Biophilic design alone in the workplace has shown to increase creativity and reduce absenteeism, with studies recording an 8% increase in productivity and a 13% increase in employee well-being. We are spoilt with choice in this area, from full living walls to bringing the outside inside via smart use of wall coverings such as the Ora mural acoustic panels from Allsfar.
Öra Mural Acoustic Surface
The pressure is now on companies to create 'healthy' and 'happy' spaces for working. One of our most popular sessions in The Virtual Interiors Event in February was by Ben Channon, Director at Ekkist, a wellbeing design consultancy: "Designing for Happiness" with a focus on the importance of mental health in the workplace. Some of the key areas Ben highlighted included access to natural light, nature and biophilia and a really personal one for me: comfort and materials. Comfort in the workplace now equates to a lot more than just a comfy sofa in the breakout area – it is about catering for those on the neurodiverse scale, creating a place for both the introverts and the extroverts to thrive and being inclusive in how we are designing our spaces. For me noise was always the killer and after a year of working solo I think I would now struggle to go back into an office that didn't offer any solution to needing to, at times get away from the office buzz. However through clever use of things like acoustic booths, panels, surfaces and even acoustic art we can create spaces for employees that facilitate quiet work, boost productivity and wellbeing.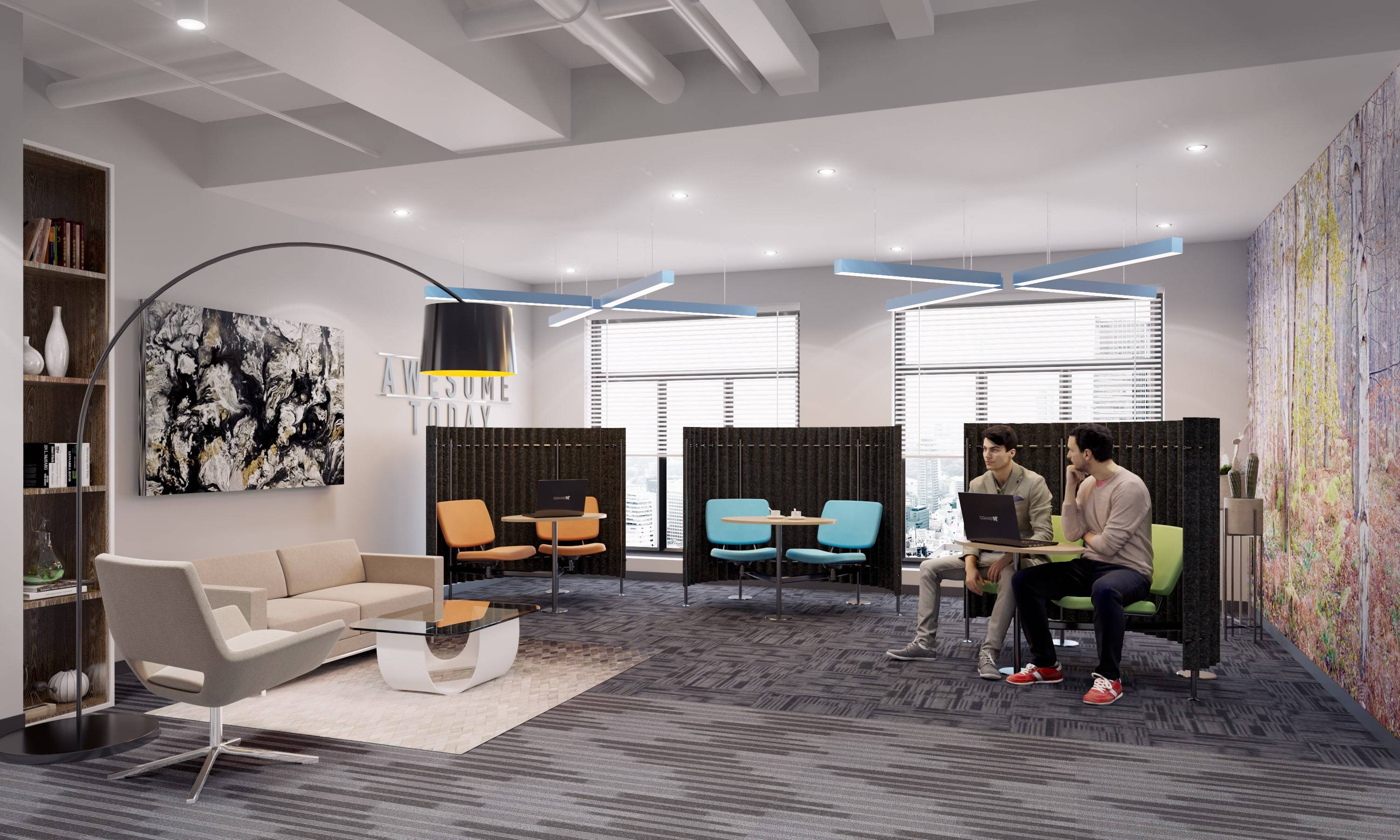 ---
The Zoom Effect
I am sure most of us (especially the introverts amongst us) have suffered from Zoom fatigue at some point over the last year or so: the tiredness, worry and exhaustion associated with overusing virtual platforms of communication. I am more than happy to admit that prior to February last year I hadn't even heard of Zoom and now they are a household name seeing sales soar 326% to $2.6bn in 2020 alone. Of course we haven't just been using Zoom and Microsoft Teams and various online event platforms have also had their fair share of the market. Whilst this increased screen time may not always be good for the eyes what it has taught us that technology can, more so than ever, give us access to idea sharing, innovation and ways of communicating that we have never witnessed at this scale.
What is the impact of this on the office? Well, instead of the IT department being one in a number of considerations when planning an office, they will very much be at the forefront of decisions. Integrating technology not only in the office but in the homes of remote workers has never been higher on the agenda. "Hybrid" working with employees increasingly requesting choice over their working hours, location and how they access technology, after almost of year of working at home is unsurprisingly on the increase and is a trend that is here to stay.
When we ran The Virtual Interiors Event in February 2021 we were responding to a much needed requirement for the commercial interiors industry – all the major in person events had been cancelled and there was a noticeable disconnect between the consumers and specifiers with not only ideas, but new products, new innovations and importantly new connections. We feel very strongly about the fact that virtual meetings, virtual networking and virtual events are here to stay – not to replace in person events, but to complement them and give people more access and importantly more choice and flexibility than ever before.
Summary
The last year or so has been challenging for the commercial interiors industry but in my opinion the pace of change we have seen have been equally as exciting and in most cases positive for the people occupying these spaces. Whilst what I have covered here is by no means an exhaustive list, the increased focus on delivering choice, looking after wellbeing and taking advantage of the technologies available to us are enabling us to deliver spaces that not only attract talent but help them to be happy, healthy and productive, which can only be a move in the right direction.
---
Sally is the Managing Director of S Rice Consultancy that offers advice to companies within the commercial interiors industry on the operational areas of business with the aim of helping them gain more time and cost efficiencies, maintain sustainable growth and ultimately improve their bottom line. The rest of her time is taken up as the Co-Founder of The Virtual Interiors Event, an event "for the industry by the industry" designed to create a space for businesses and individuals within commercial interiors to benefit from virtual networking, product innovation and thought leadership. Their event in February 2021 attracted nearly 4000 attendees from over 80 countries, featured 69 speakers and 30+ exhibitors. Their next event is the VI: Insights Week in September 2021 focused on adding value by sharing ideas through CPDs, white papers and research.
Connect with Sally on LinkedIn or visit www.thevievent.com to learn more about our upcoming events.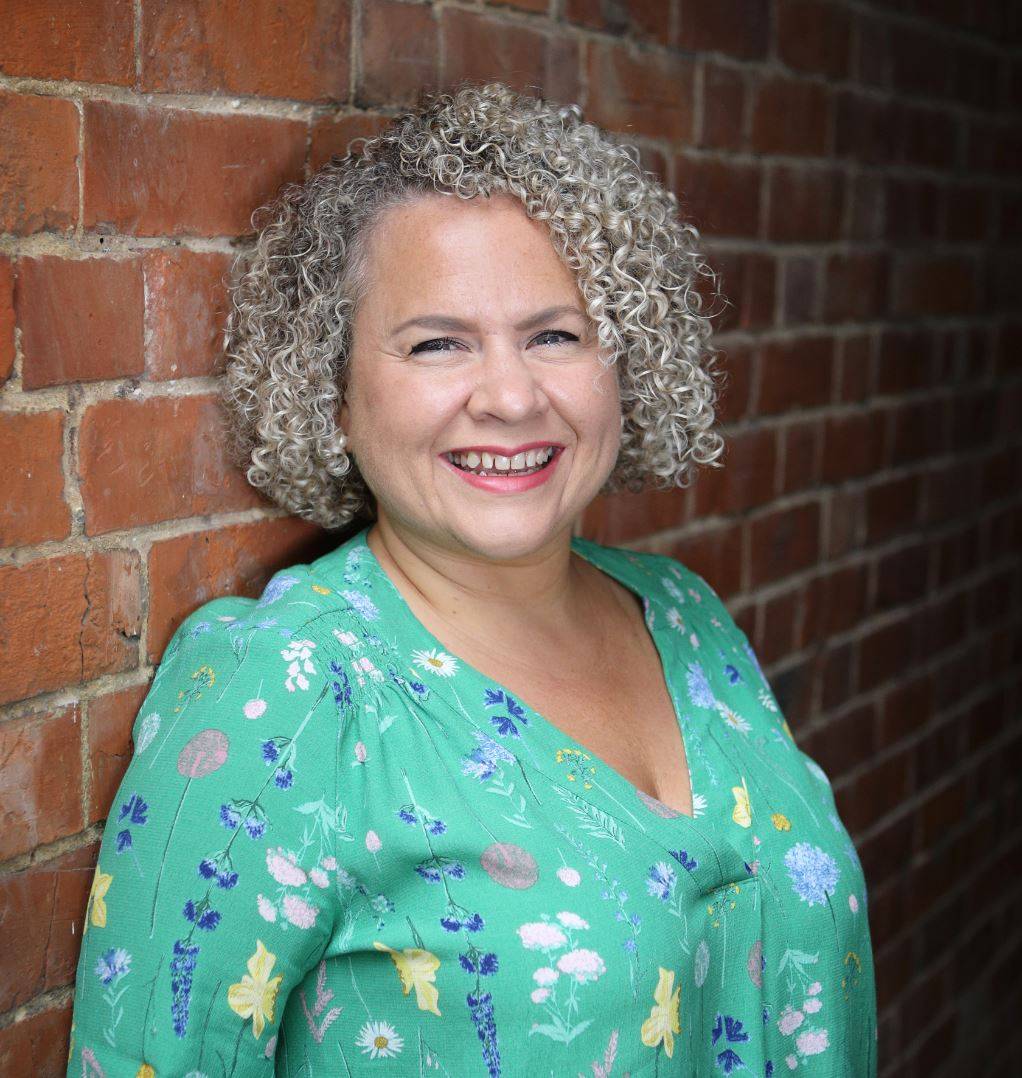 To learn more about how Allsfar can help you in creating innovative, design-led acoustic solutions that promote wellbeing, happiness, and success please visit https://allsfar.com/
---