Re-energising the office with Arc Acoustic Desk Screens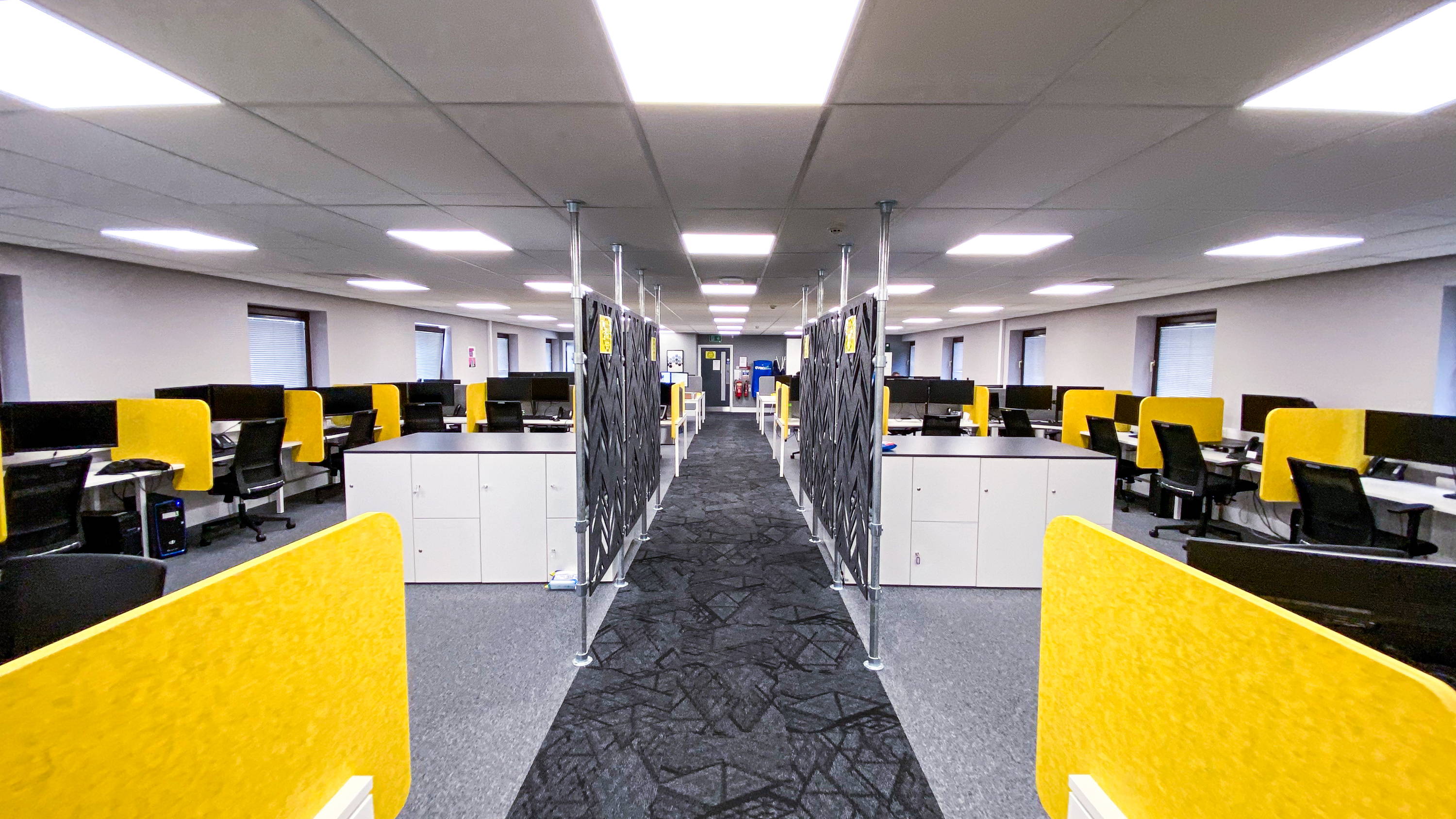 Client: Major Software Developer
Design/Build: Dale Office Interiors
Project: Dale Office Interiors were commissioned to refurbish the offices of a major software developer to facilitate their clients' planned goals for expansion and to support staff safety and wellbeing.
Challenge: The 15,000sqft turnkey solution had to be delivered in under 12 weeks and because the open-plan space had to accommodate many different job functions, managing the acoustics effectively was a key design consideration for Dale Office Interiors.
Solution: We supplied 140 Arc acoustic push on desk screens with front protrusion for additional acoustic privacy and safety all in our vibrant Canary Yellow Fleck colour to compliment the design and colour palette of the project. We were able to provide two bespoke sizes for the desk screens to fit both straight desks and 120 degree desk banks, all delivered in less than three weeks.
Impact: We are proud to have worked with Dale Office Interiors on this project, supporting the creation of a vibrant, flexible and inspirational workplace that puts people at the heart of the space and facilitates growth.
Dale Office Interiors chose to work with AllSfär as we had a good range of colours, were flexible on design and able to create bespoke sizes to suit the desks along with competitive pricing, friendly service and efficient turnaround.
"The team at AllSfär are always easy to deal with and work hard to give the best solution possible for our clients. This project came with its own unique requirements as some desks required bespoke sized screens, but as we expected AllSfär were accommodating, replying quickly and efficiently to support us with these challenges.
I chose the Arc acoustic screens as their look and texture complimented the existing scheme well, as well as allowing us to introduction an additional pop of colour to the workspace. Furthermore, due to their push-fit design, they were simple and quick to install. This enabled us to offer a straightforward COVID safe desk screen solution that not only looked great, but also built in flexibility to allow the client to easily reconfigure when required, further future proofing their office."
Tara Leadley-Machell
Dale Office Interiors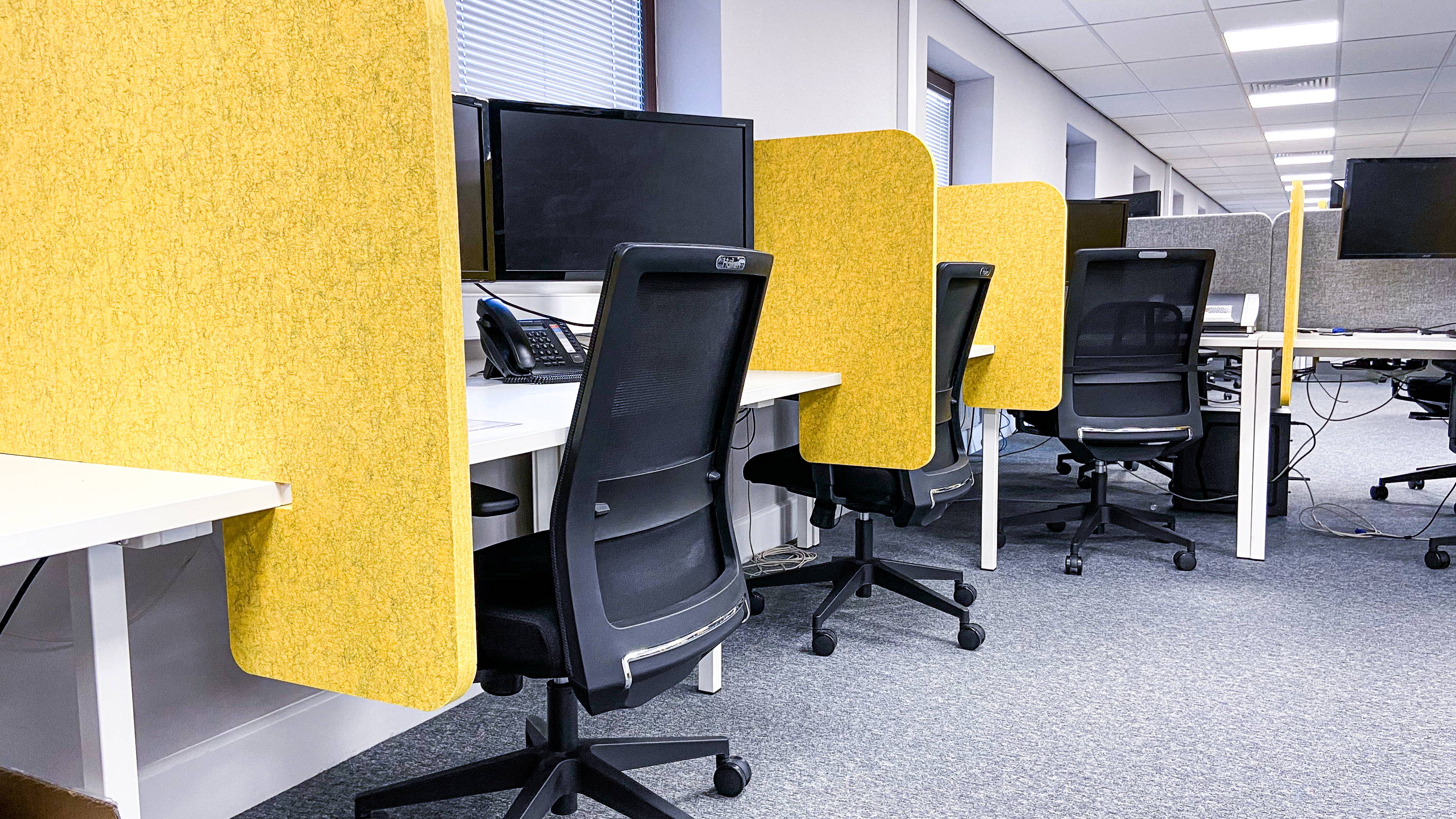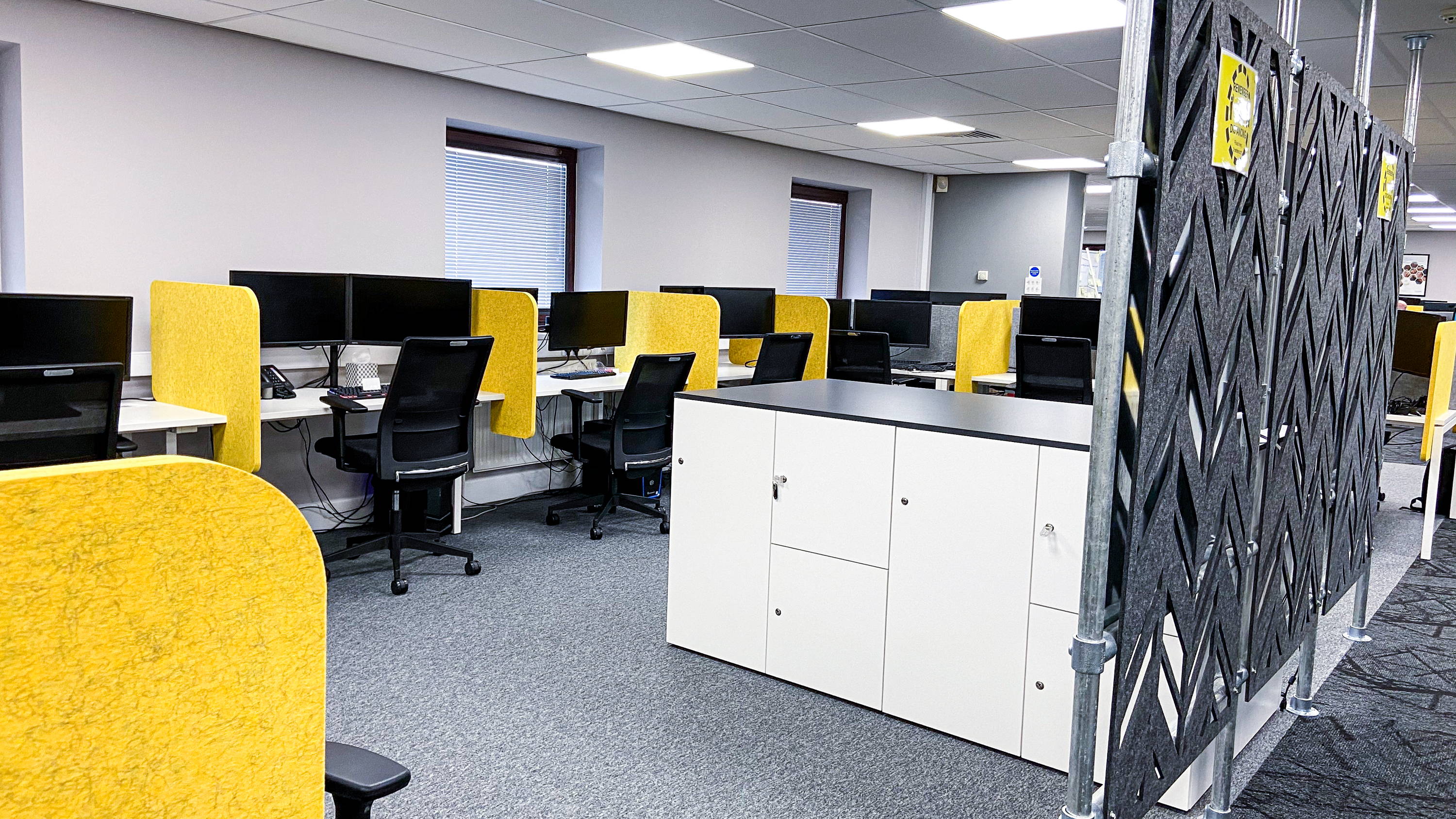 ---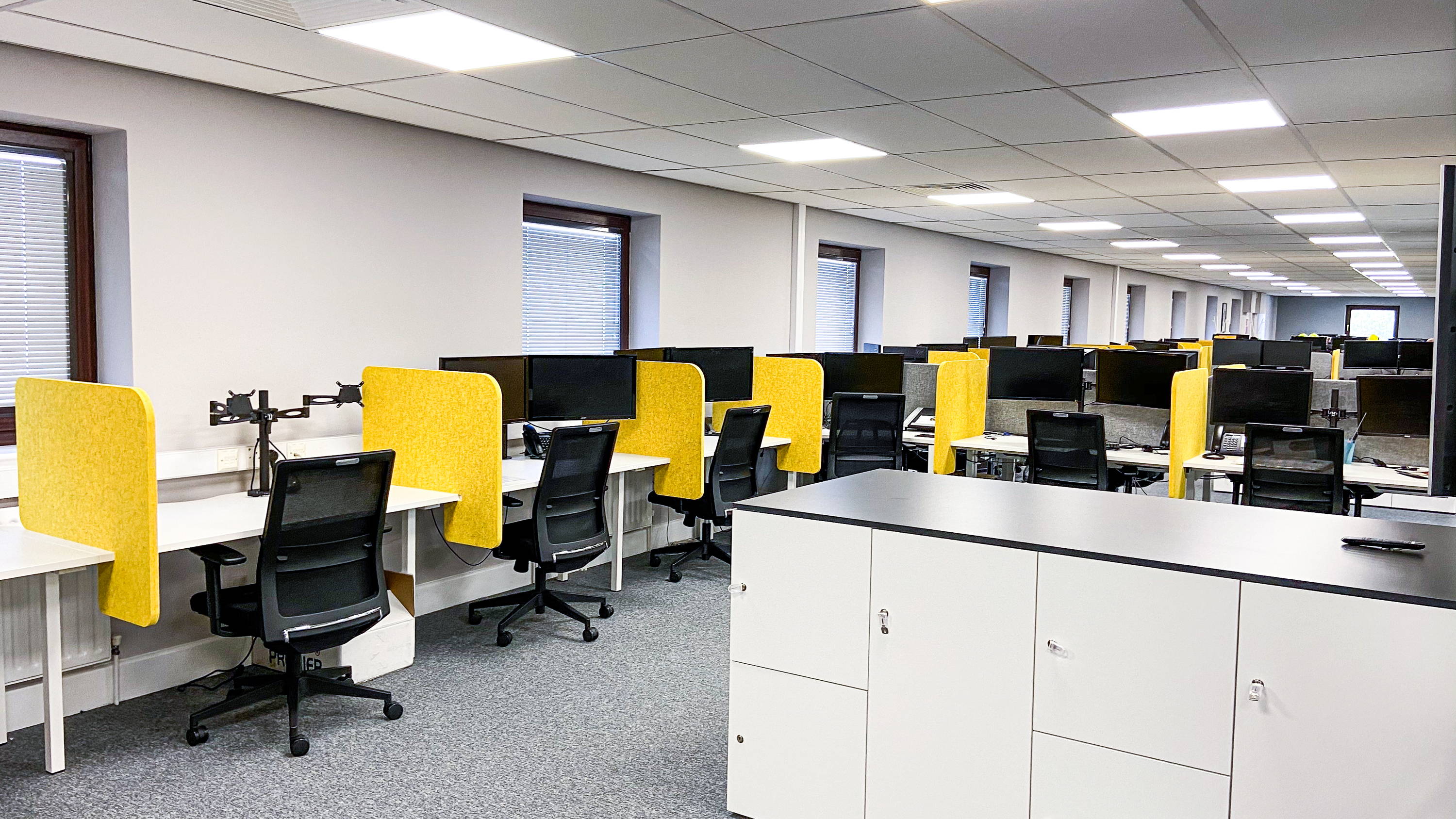 Want to find out more about our products or talk to us? Get in touch to book your face to face or virtual meeting.
020 3889 9888, we'd love to hear from you.
---